Our contributors mean everything to us and we are proud to work with many talended and extraordinary writers from around the world. Everyone we have published is listed below. Get to know them by reading their stories and looking through their photos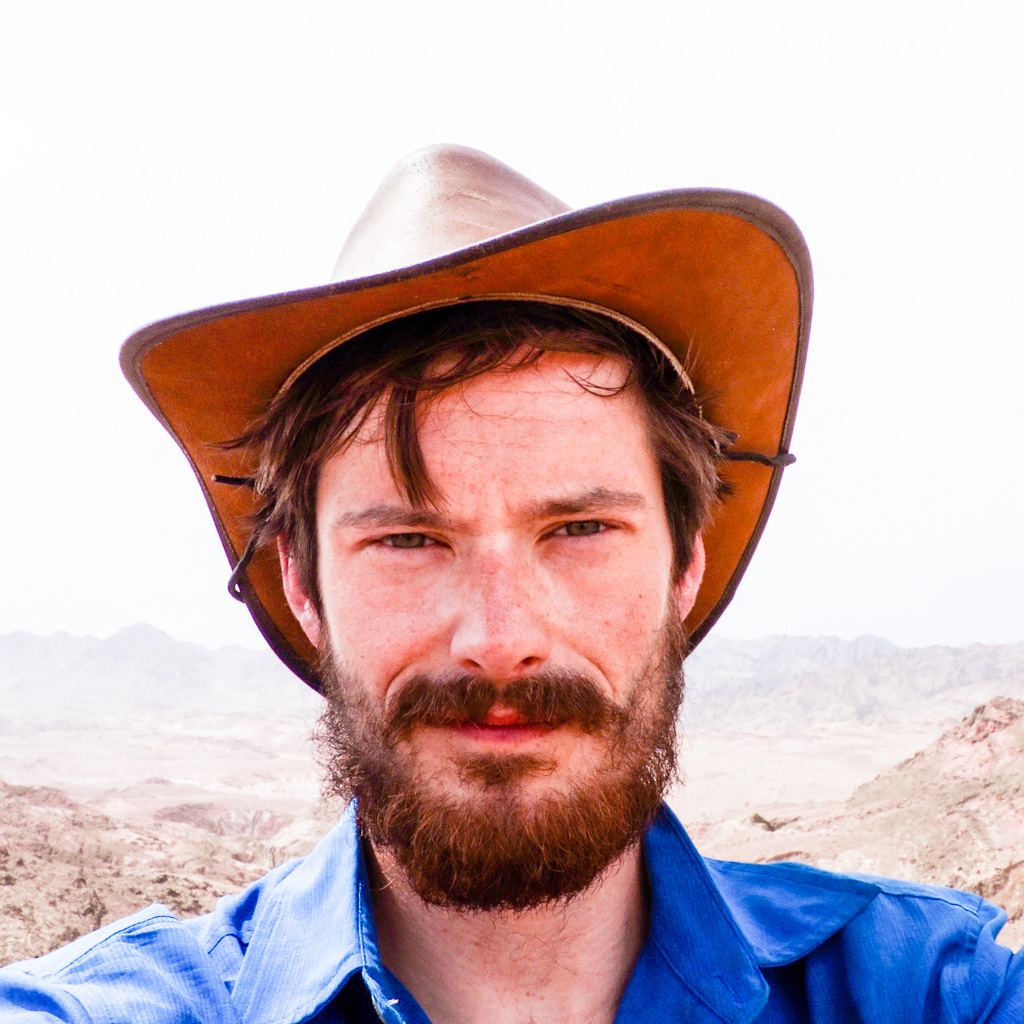 Leon McCarron WriterLondon
---
An Adventure.com featured contributor, Leon McCarron is a Northern Irish writer, filmmaker and speaker. A Fellow of the Royal Geographical Society, he's covered thousands of miles in the pursuit of slow and immersive storytelling.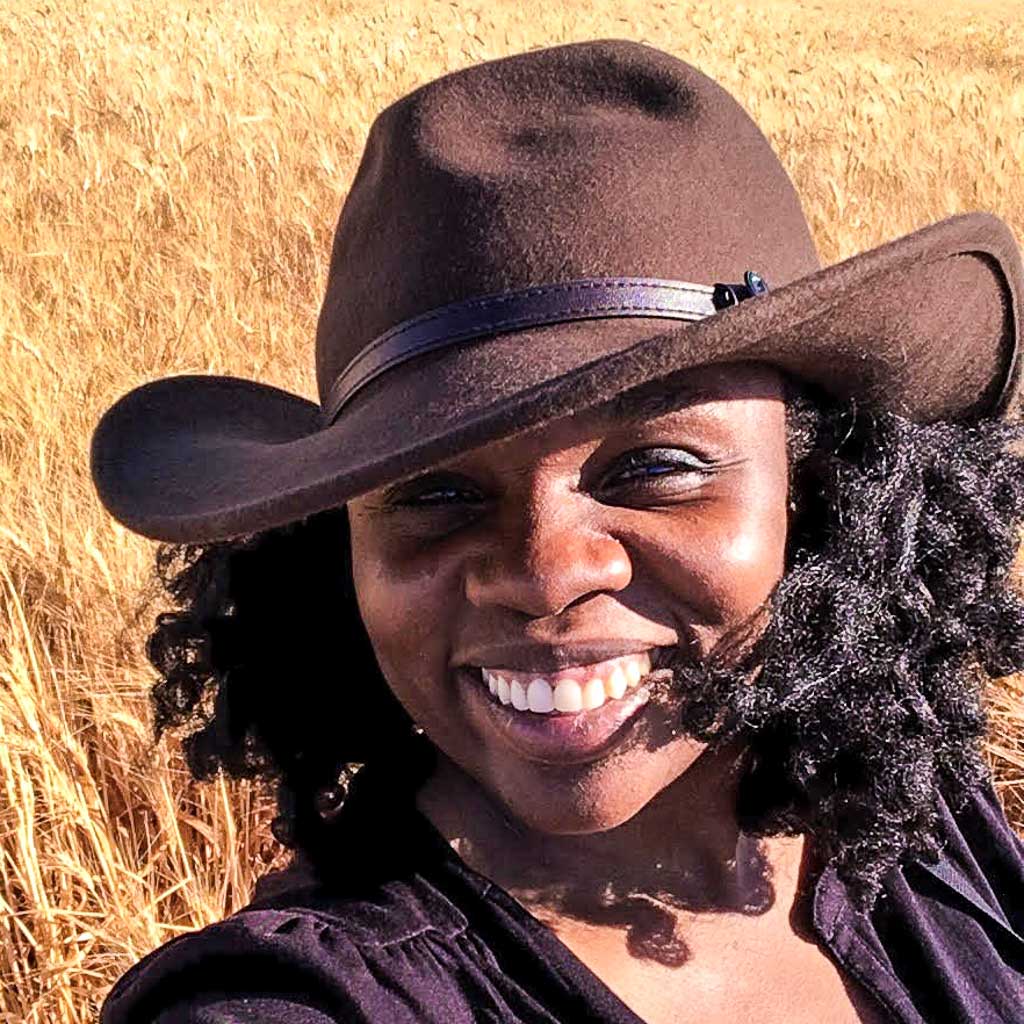 Lola Akinmade Åkerström WriterStockholm
---
An Adventure.com featured contributor, Lola Akinmade Åkerström is a Stockholm-based writer and photographer. Represented by National Geographic Creative, she is also the author of 'Lagom: The Swedish Secret of Living Well'.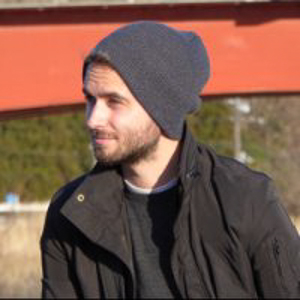 James Shackell WriterMelbourne
---
James Shackell is a freelance journalist with words in The Huffington Post, Red Bull, Canadian Traveler and Smith Journal. One day, he'll be bumped to business class, and you'll never hear the end of it.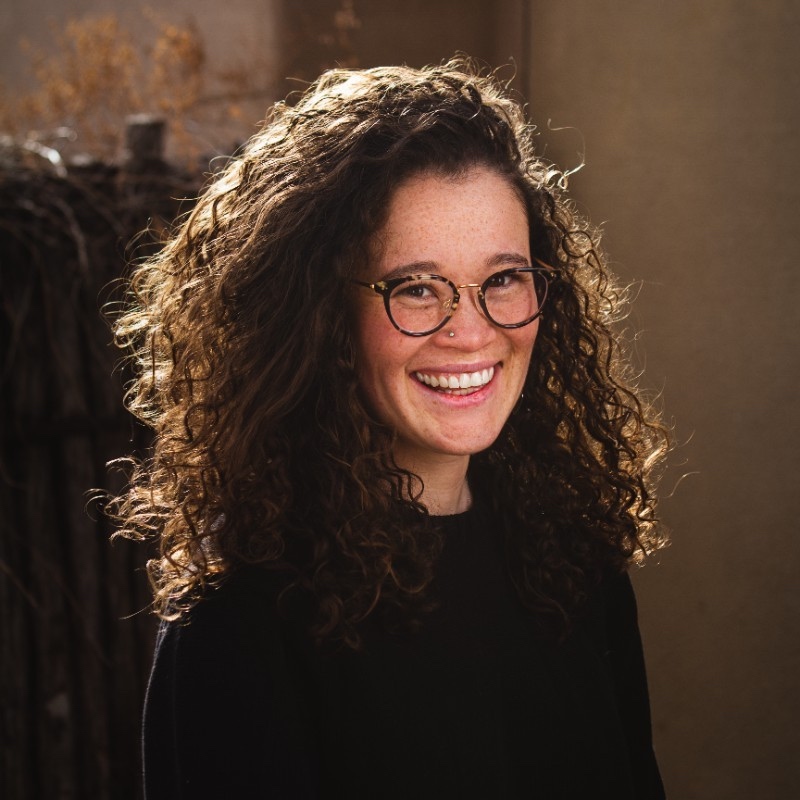 Miyo McGinn WriterWashington
---
Miyo McGinn is a writer, fact-checker, and self-described aspiring ski bum based in Washington. Her bylines can be found at Grist, High Country News, and Outside. She covers US News for Adventure.com.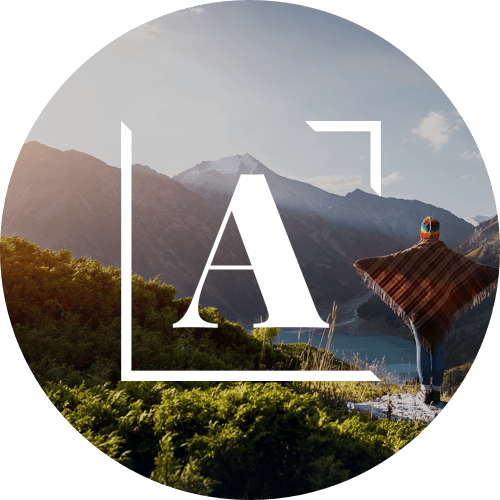 The Editors The EditorsThe world
---
Hailing from all across the globe, Adventure.com's team of editors is at the forefront of what's happening (and what's not-so-happening) in the world of travel and adventure.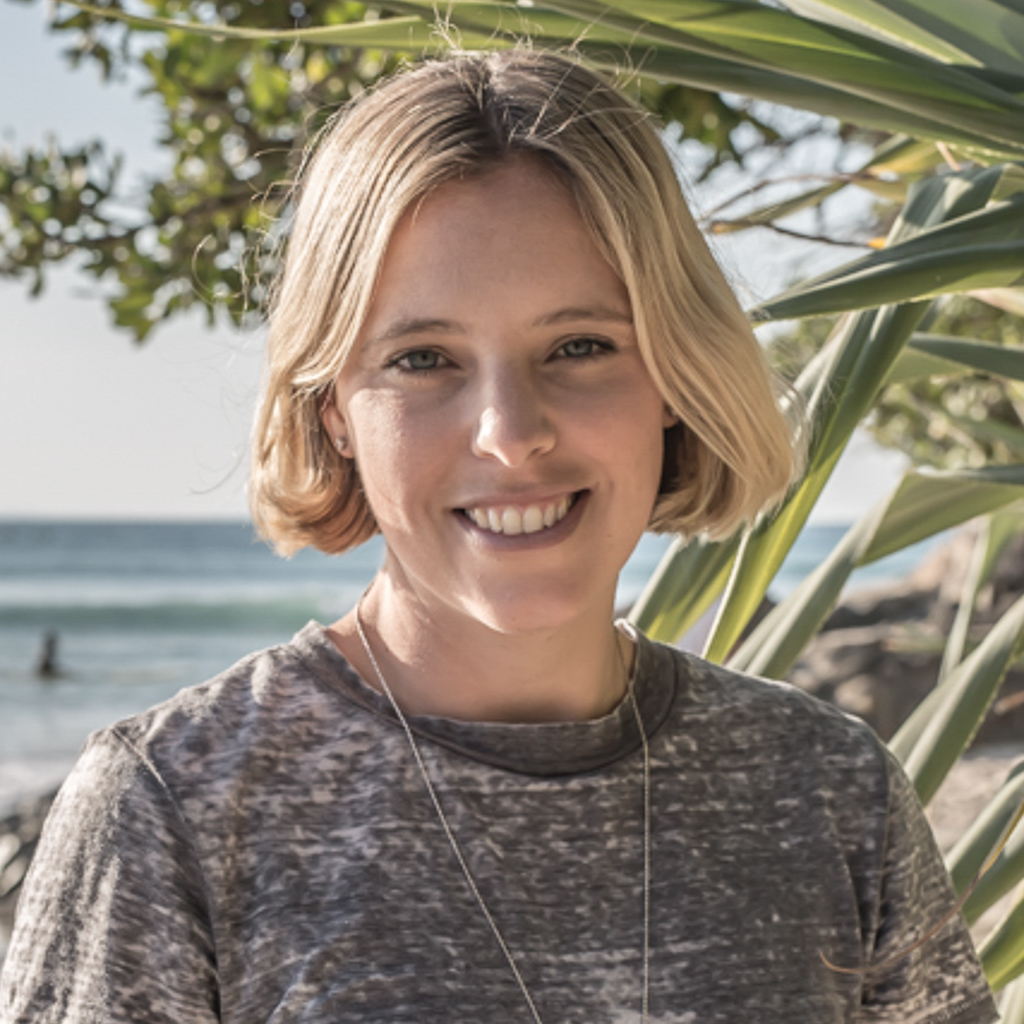 Sarah Reid WriterSydney
---
Sarah Reid is an award-winning travel writer, editor and author with a passion for positive-impact adventures and exploring underrated destinations. Her book credits include The Sustainable Travel Handbook, published by Lonely Planet.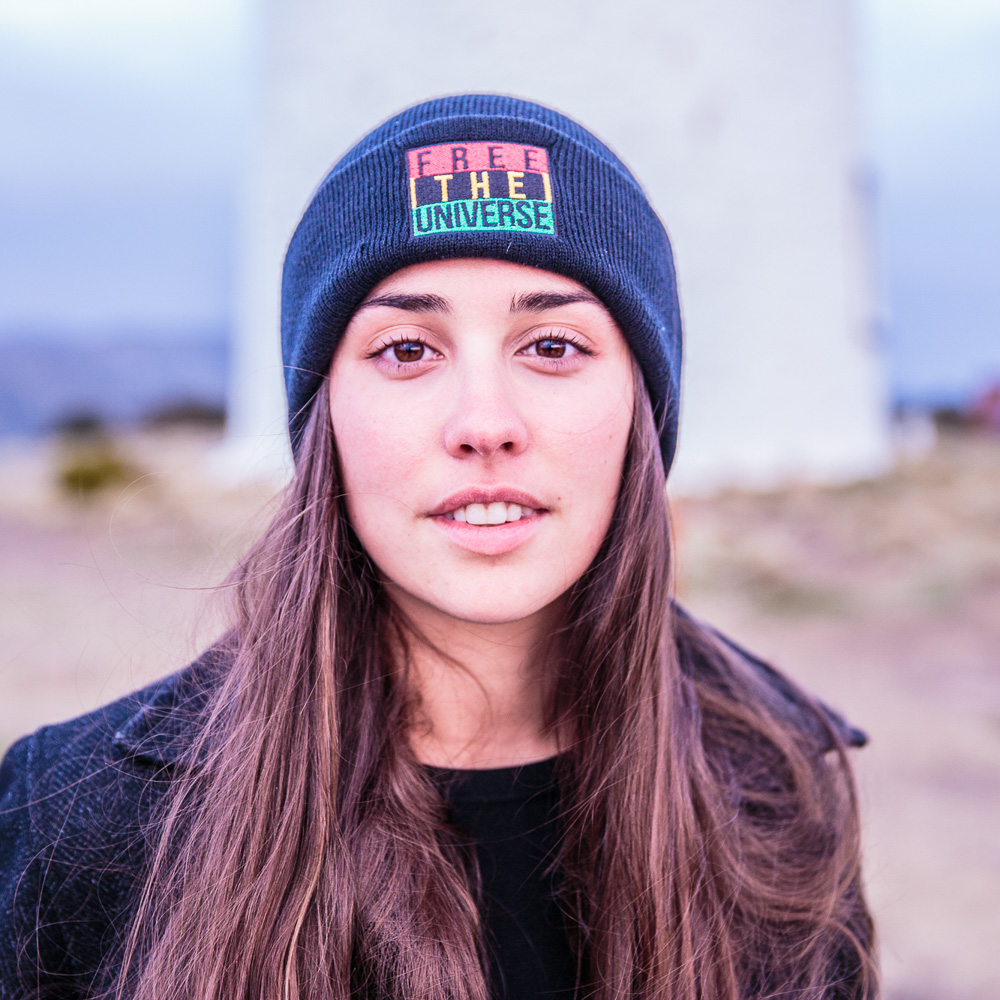 Tayla Gentle WriterMelbourne
---
Tayla Gentle is an award-winning writer and video producer specializing in responsible adventure travel. Her work has featured in outlets such as Lonely Planet, Red Bull Australia, Rolling Stone and, of course, adventure.com.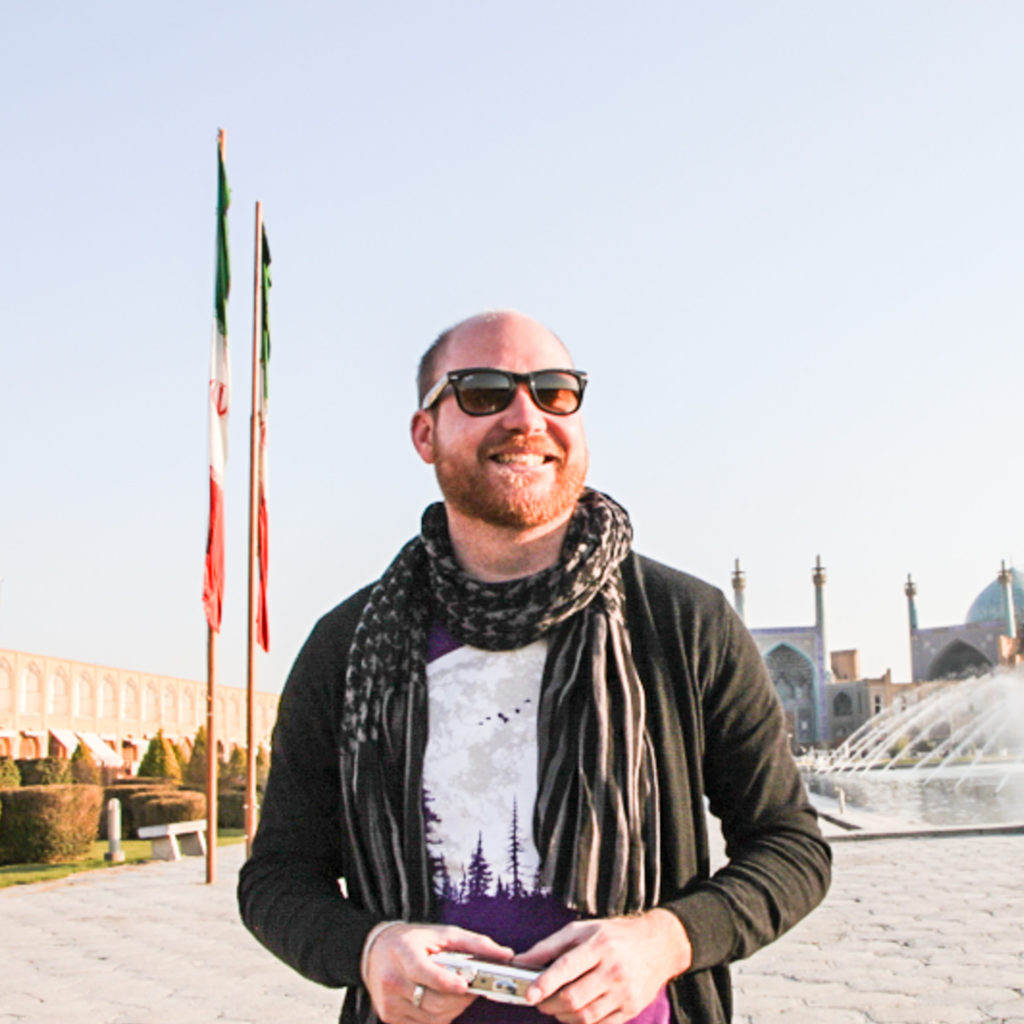 Ben Groundwater WriterSydney
---
Ben Groundwater is an award-winning travel writer, author, and broadcaster, whose ideal day on the road involves good food, interesting people, and the feeling that he doesn't fully understand what's going on.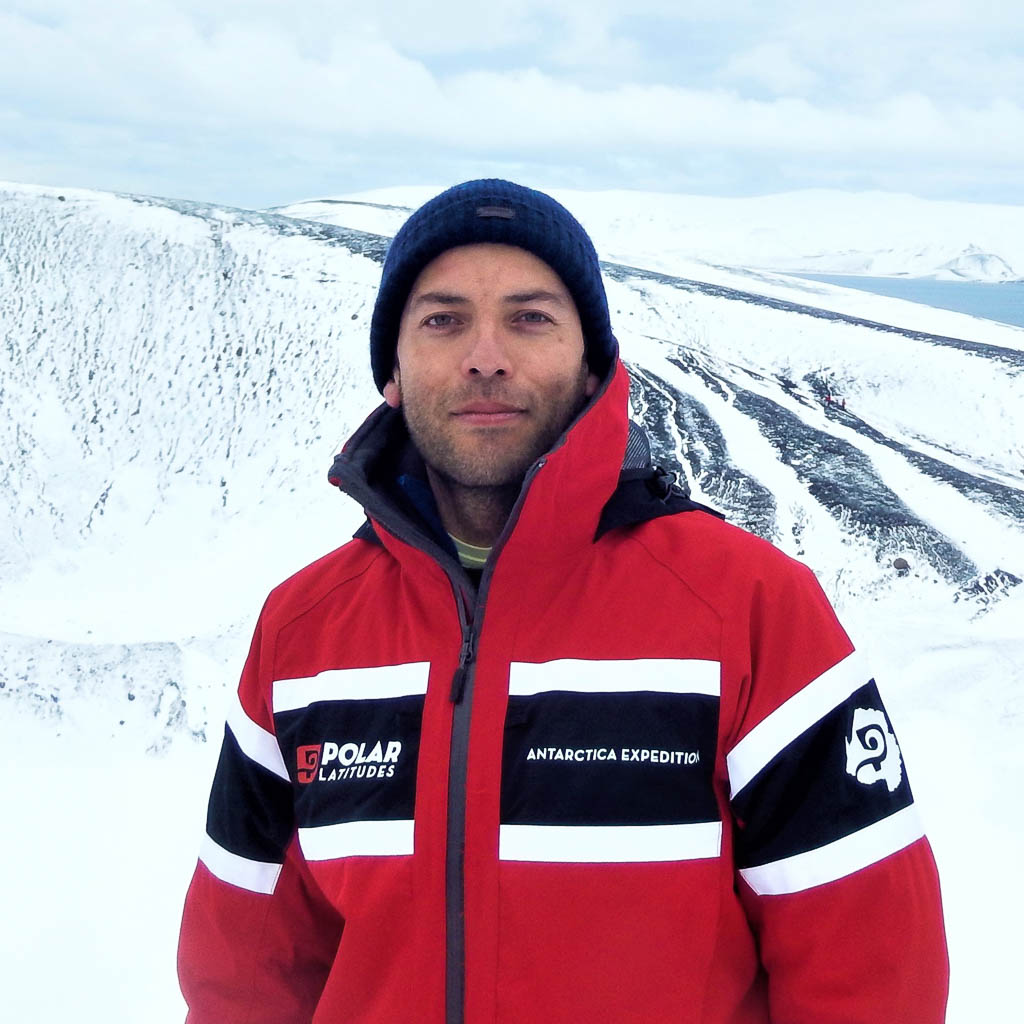 Shafik Meghji WriterLondon
---
Shafik Meghji is an award-winning travel writer, journalist and author of 'Crossed off the Map: Travels in Bolivia'. Specializing in Latin America and South Asia, he has co-authored more the 40 guidebooks for DK Eyewitness and Rough Guides, and writes for BBC Travel, Wanderlust and Lonely Planet, among others.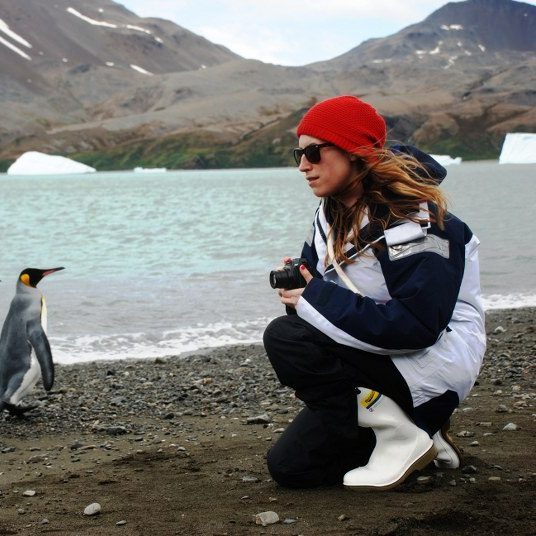 Jo Stewart WriterMelbourne
---
Jo Stewart is an Australian travel writer who lives in Melbourne, but spends an inordinate amount of time at airports. She has visited all seven continents and is comfortable mixing it up at both ends—and everywhere in between—of the travel spectrum.
Emma Thomson WriterLondon
---
Emma Thomson is an award-winning travel writer and guidebook author who often covers countries recovering from natural disaster or political upheaval to help travelers regain trust in these places.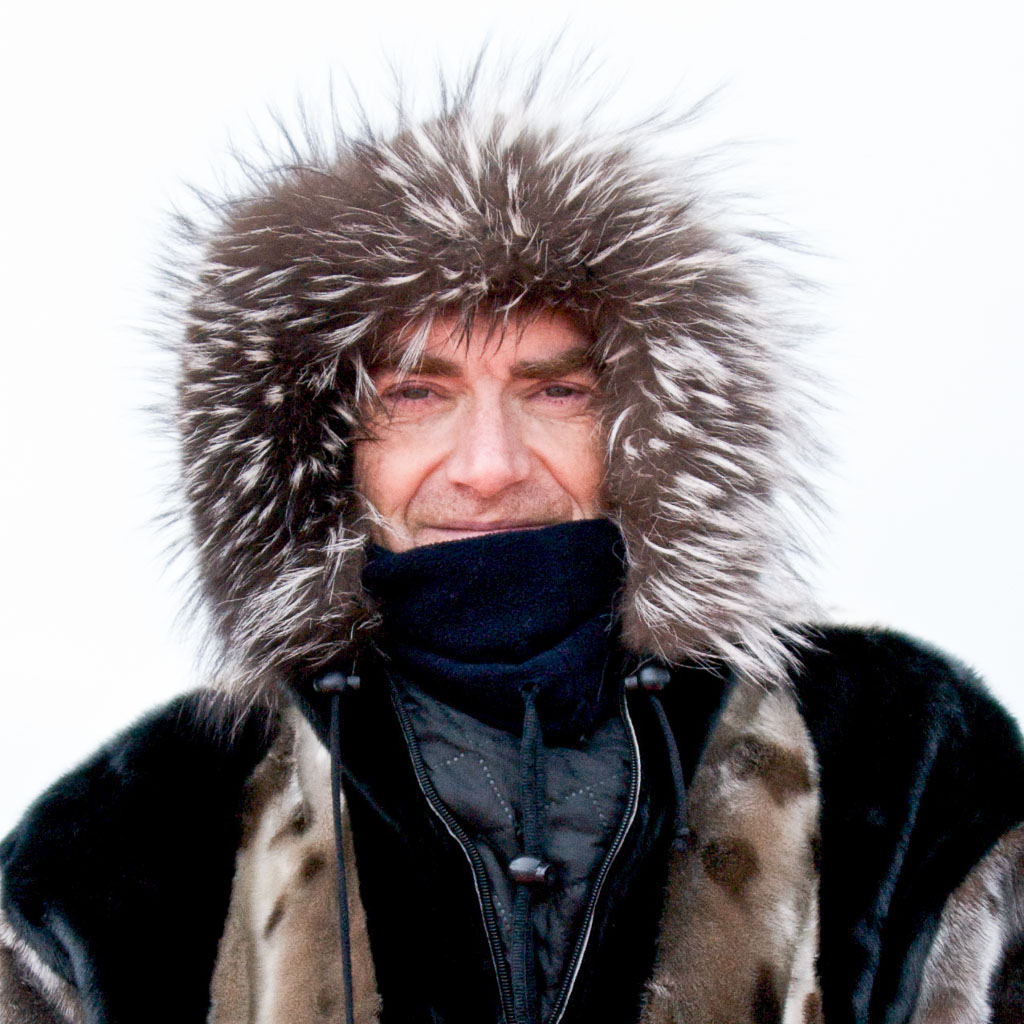 Mark Stratton WriterDartmoor, UK
---
An award-winning journalist who's roamed the most obscure corners of the earth, Mark Stratton has written for Wanderlust, The Independent, Daily Telegraph and The Guardian, and can also be heard on BBC Radio 4.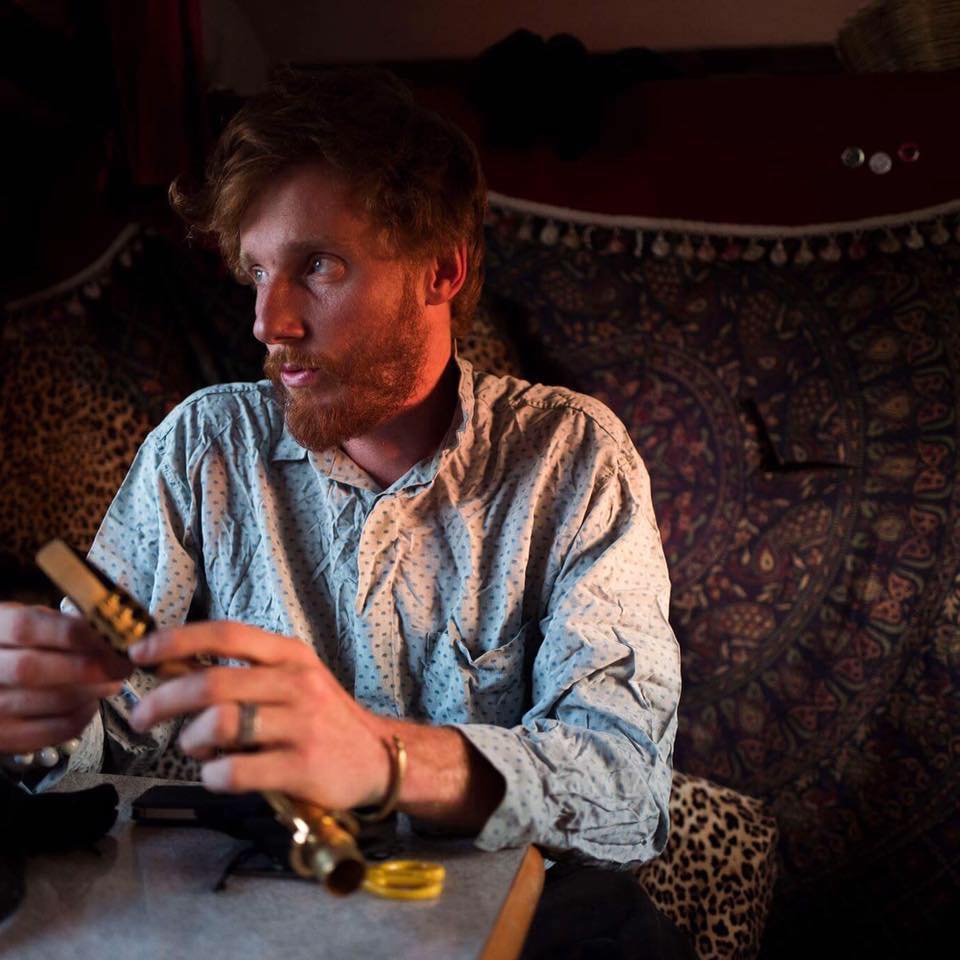 Nicola Zolin Photographer & writerVenice/Rome/Athens
---
Nicola Zolin is a photojournalist and writer, interested in the social and environmental transformations at the borders of Europe, Middle East and Asia. His stories deal with the idea of freedom and liberation from society's structures.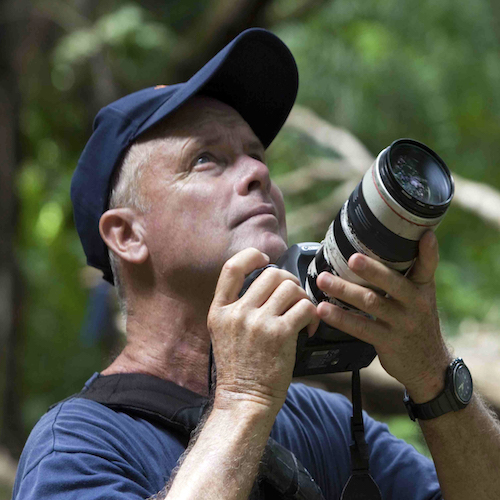 John Borthwick WriterSydney
---
One of Australia's leading travel writers, John Borthwick's work appears in The Weekend Australian, Fairfax Traveller and many others—all of which keeps him too long away from surfing good waves or hiking some gob-smacking coastline.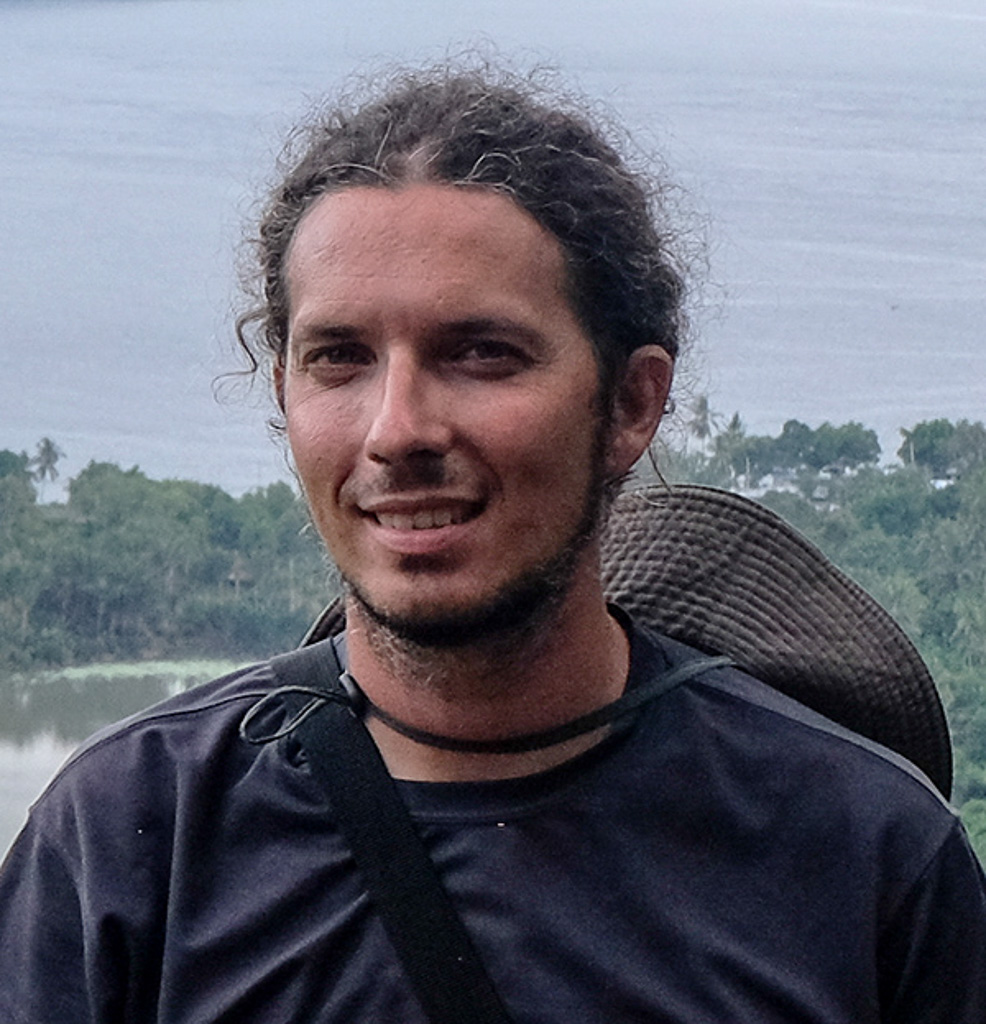 Marco Ferrarese WriterPenang, Malaysia
---
Marco Ferrarese is a Penang-based author, travel writer and former punk rock star. He has reported from the lesser-known tracks of 60+ countries, hitchhiked from China to Italy, and written guidebooks for Rough Guides and Fodor's.
Erik Trinidad WriterNew York
---
Travel journalist and video producer Erik Trinidad may be based in Brooklyn, but he spends a lot of time criss-crossing the globe in search of high adventure, exotic food, and scientific curiosities. Credits include National Geographic and Discovery.com.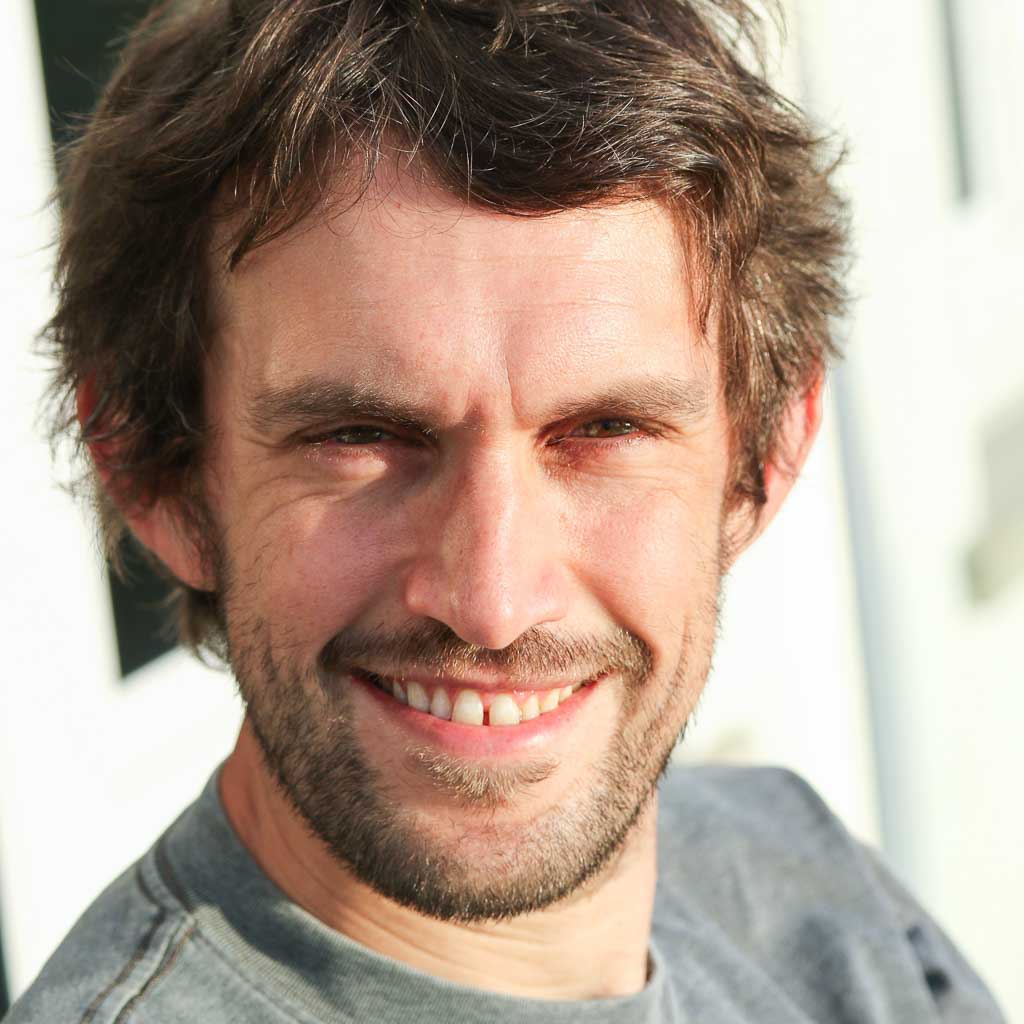 Luke Waterson WriterWales, UK
---
Luke is a Wales-based writer and author whose latest novel, Song Castle, is set in 12th-century Wales. He writes primarily on wildernesses, specializing in Britain and the Andes/Amazon. As well as bylines for the BBC, Independent, Telegraph and others, he has contributed to 50+ travel/reference books.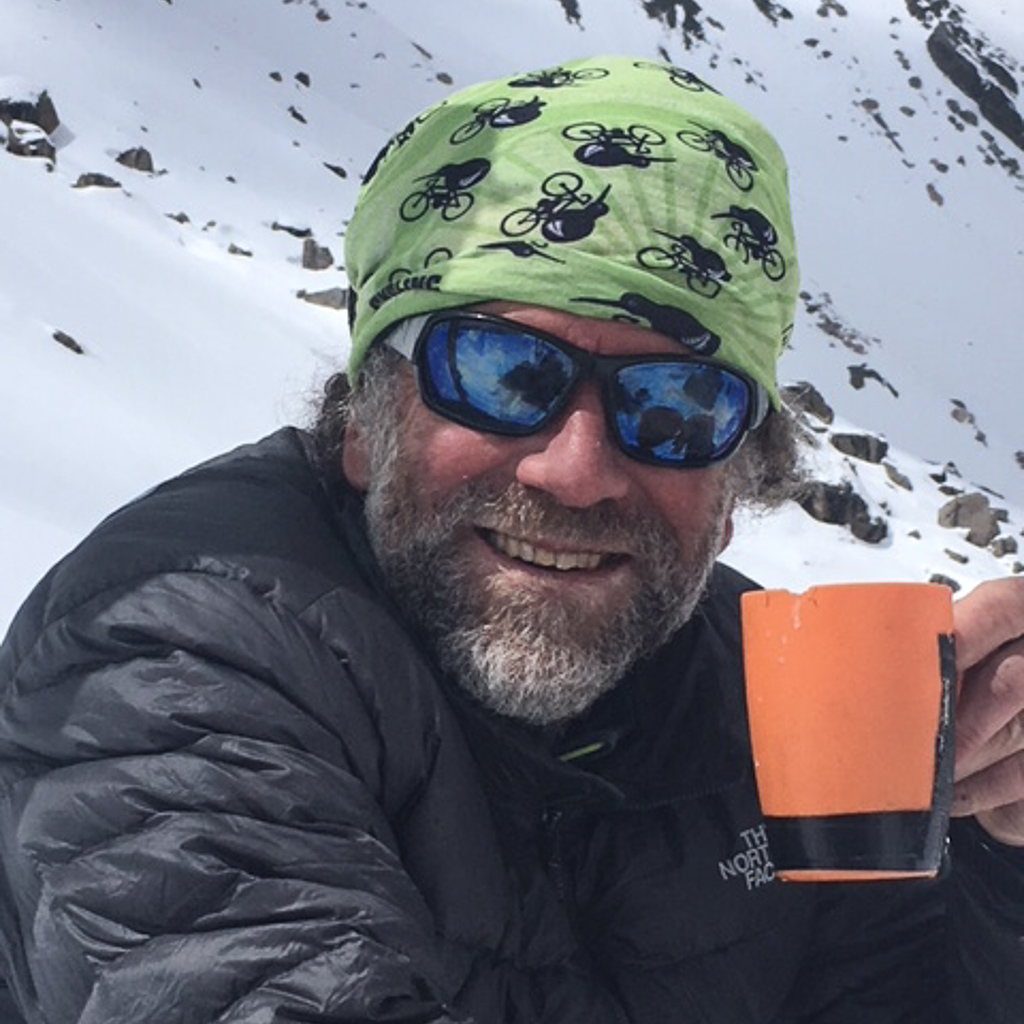 Huw Kingston WriterSydney
---
Writer and environmentalist Huw Kingston has spent over 30 years undertaking long, human-powered journeys in wild places, and has long been involved campaigning against single-use plastics.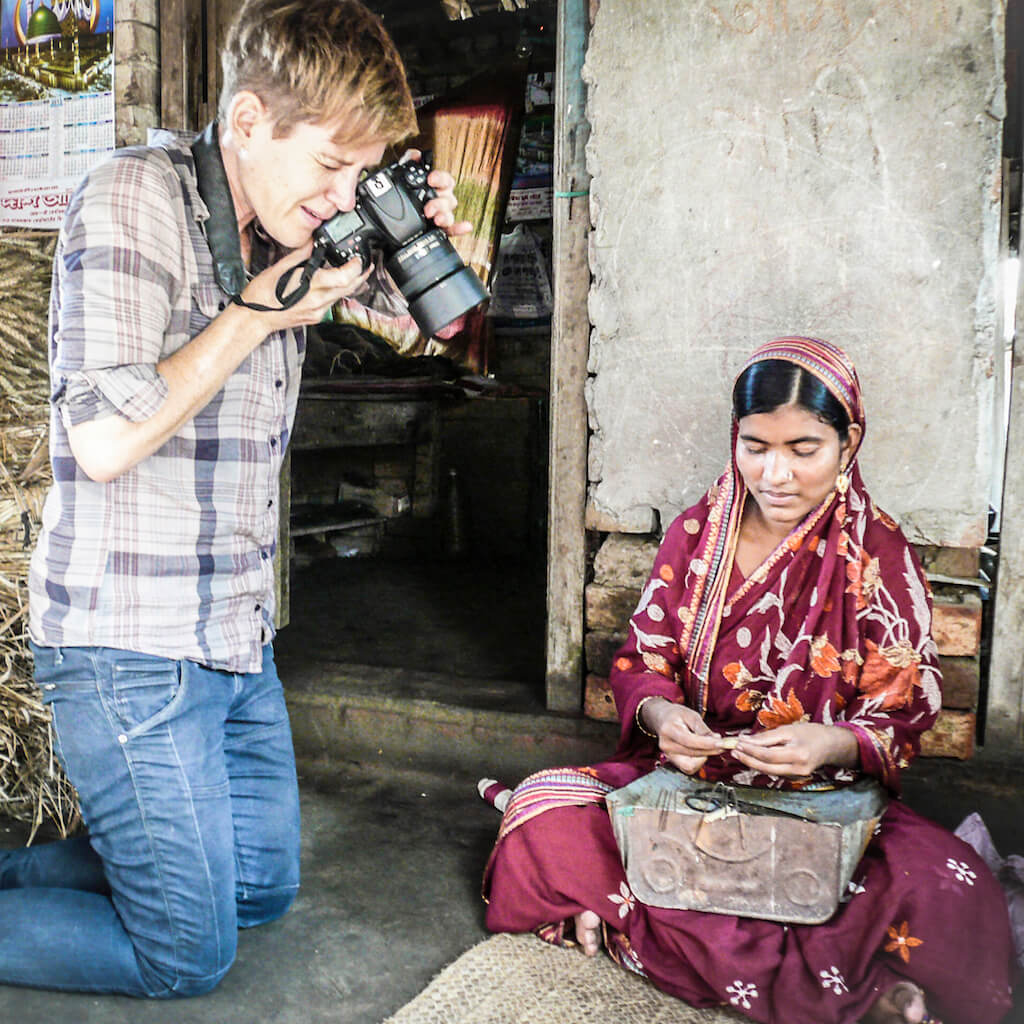 Nicola Bailey Photo EditorSydney
---
Nicola is an award-winning photographer who lives between her homes in Sydney, Australia and New York City. She has a particular interest in remote and challenging locations, and the visual stories that come out of them.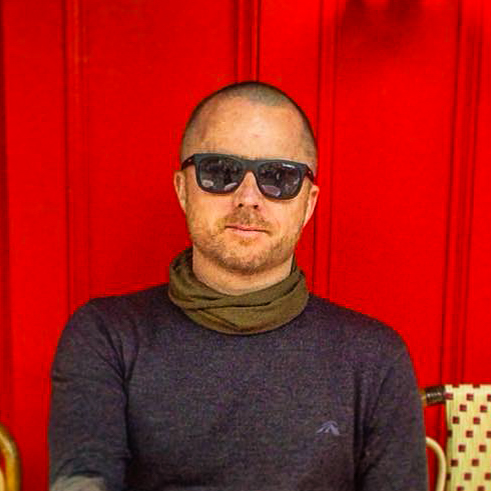 Steve Madgwick WriterSydney
---
Steve Madgwick has been a travel writer, digital editor, news editor and jaunting journeyman journo across online, magazines and newspapers for a wee while. His CV is full of un-sensible adventures which he hopes to expand ever onward.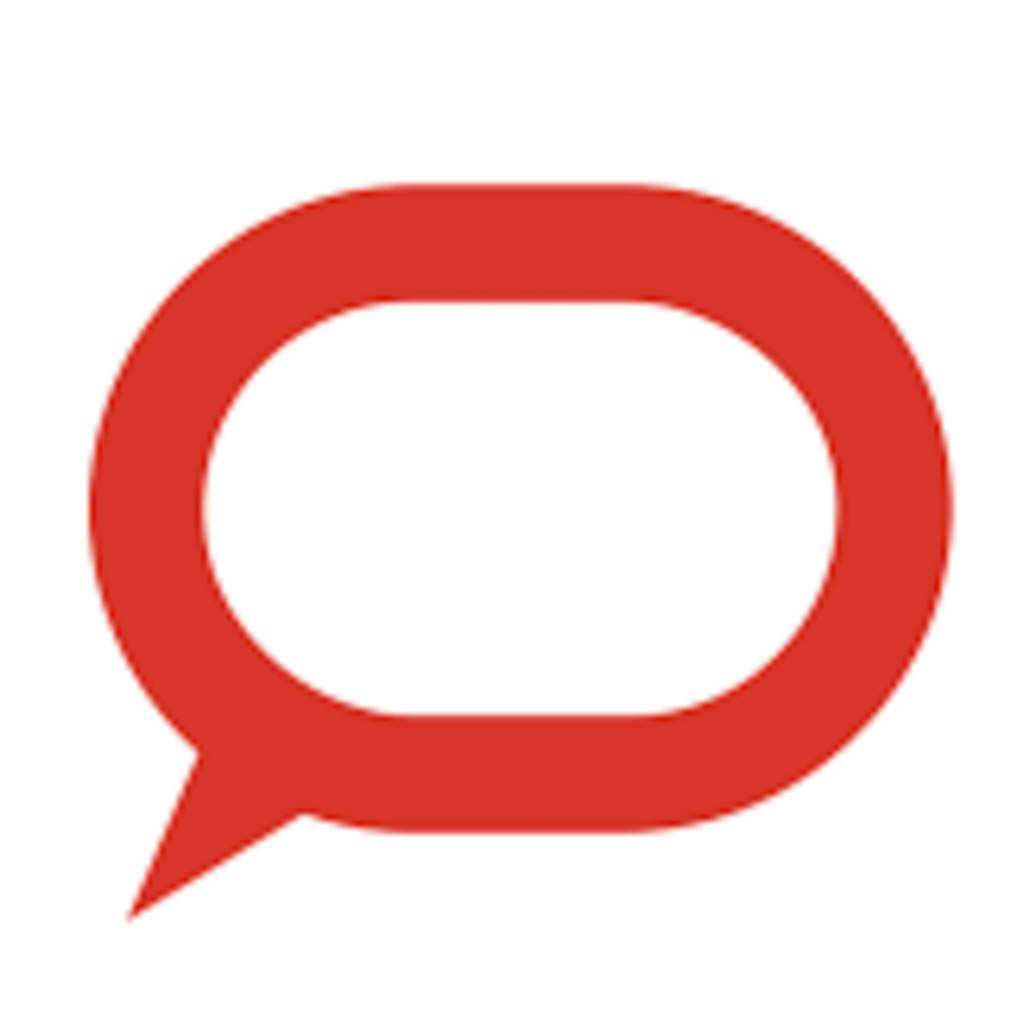 The Conversation ContributorGlobal
---
The Conversation is an independent source of news and views, sourced from the academic and research community and delivered direct to the public. Our team of professional editors work with university and research institute experts to unlock their knowledge for use by the wider public.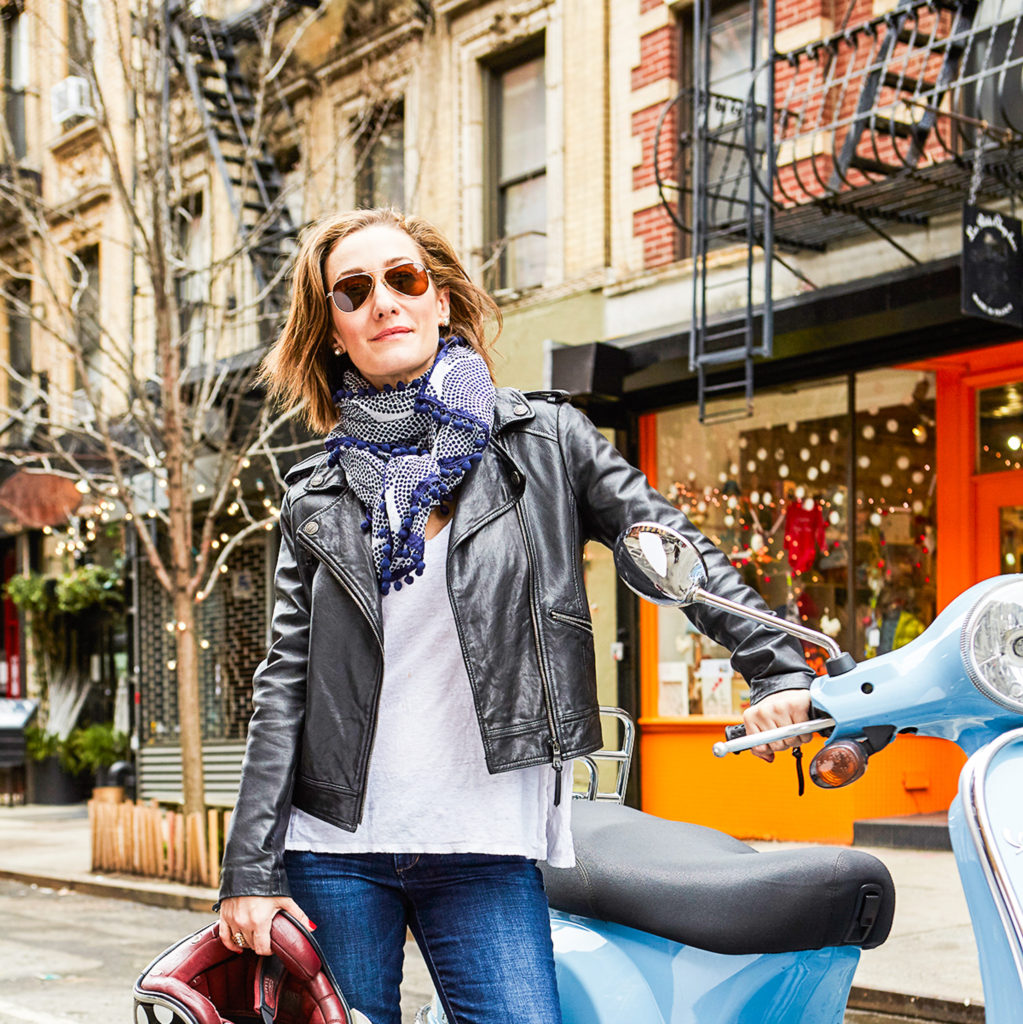 Paula Froelich WriterNew York
---
Paula Froelich is a New York Times bestselling author, award-winning journalist, and creator and host of 'A Broad Abroad' web series. Originally from Ohio and Kentucky, she currently lives in New York with her lactose-intolerant dachshund, Karl.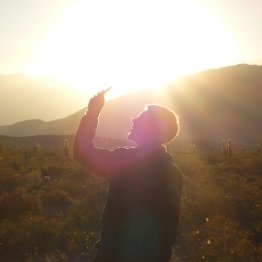 Alex King WriterAthens, Greece
---
Alex King is a British freelance journalist based between Athens and London. Before moving to Athens, he was staff writer at Huck Magazine. He now contributes regularly to Huck, Vice, Noisey, Dazed & Confused, VolteFace, If You Leave, Bikevibe Journal & more.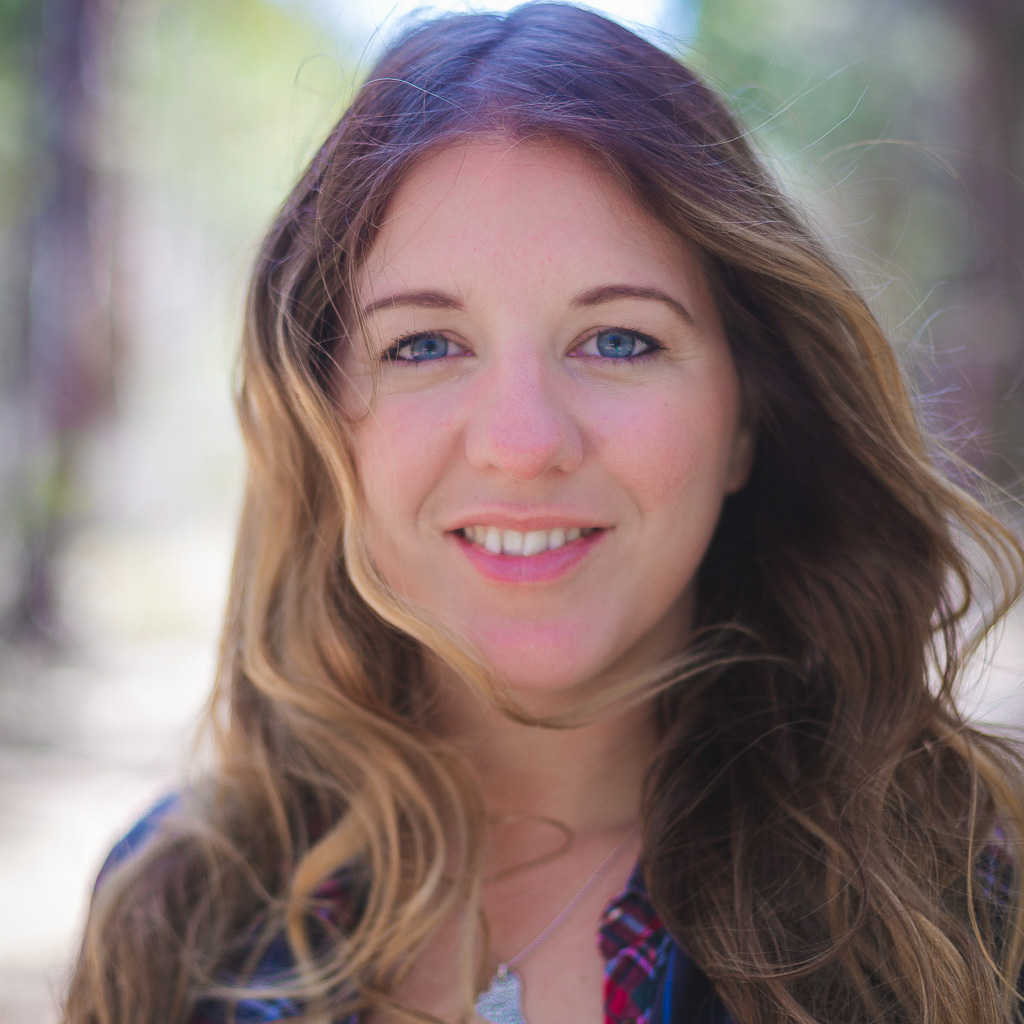 Brooke Nolan WriterSydney
---
Brooke Nolan is a writer and adventurer from the UK who's recently made Sydney her home. She's happiest camped on a mountain under the stars, and is a firm believer that nature is all the medicine we need.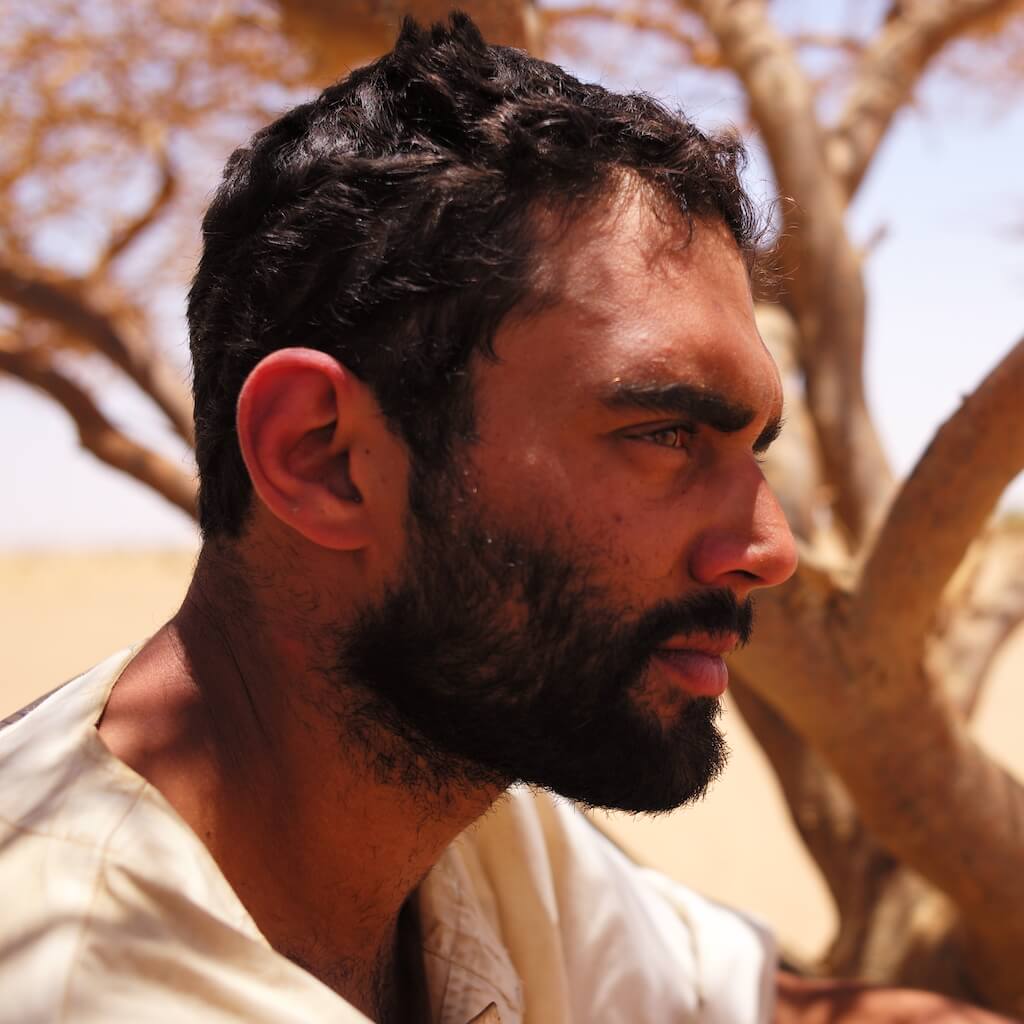 Ash Bhardwaj WriterLondon
---
Ash Bhardwaj is a travel writer, adventure filmmaker, and motivational speaker. Based in London, he has filmed in mountains, jungles and deserts around the world, and is now on a quest to meet his heroes and learn new skills.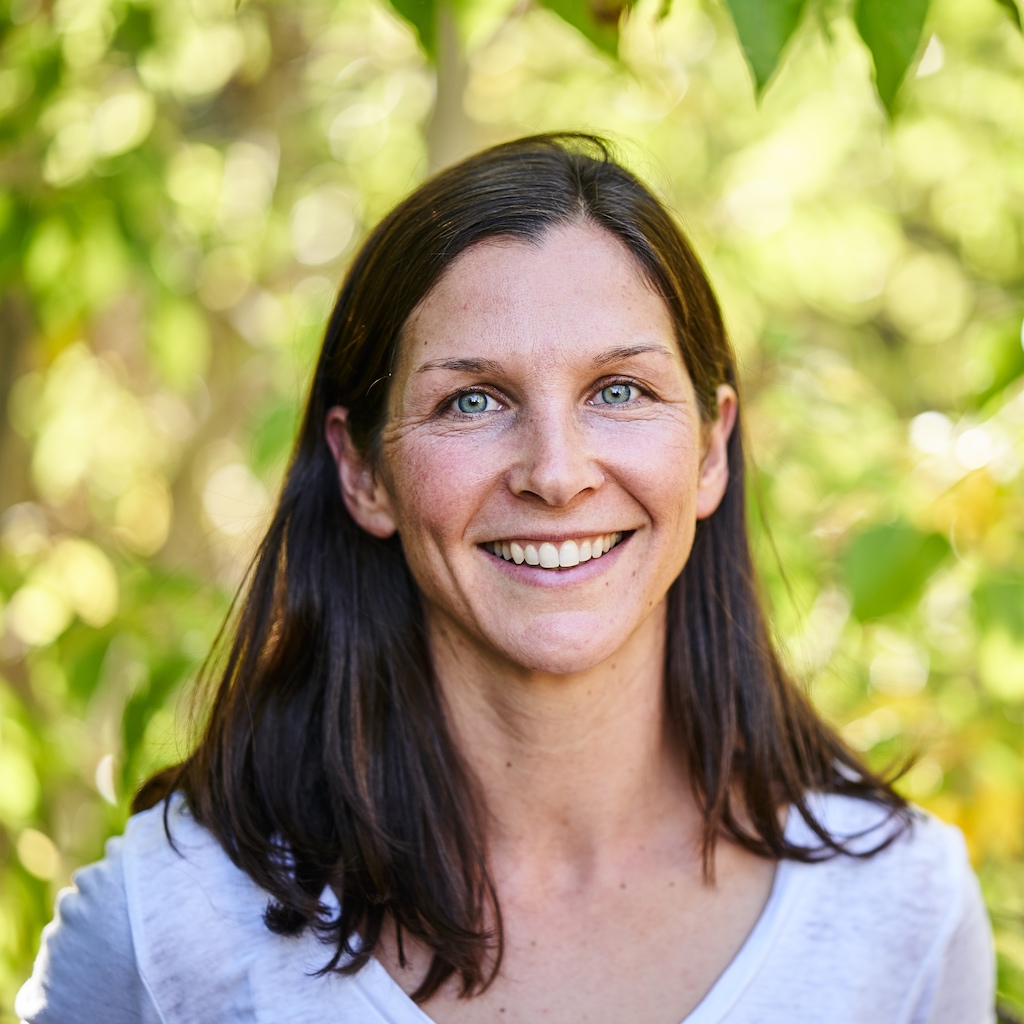 Megan Michelson WriterCalifornia
---
Megan Michelson is a freelance journalist based in Tahoe City, California. She writes regularly for publications including Outside, Ski, Backcountry, and the San Francisco Chronicle.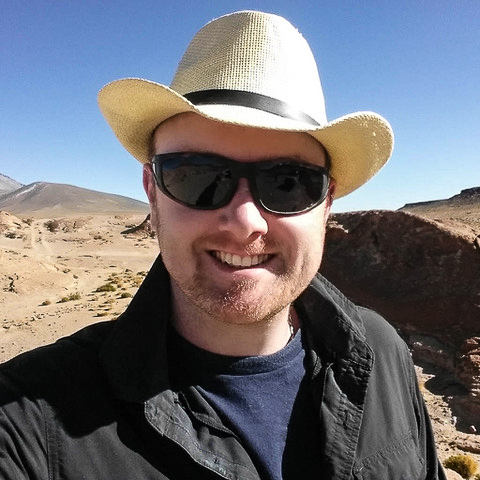 Andrew Fenton WriterMelbourne
---
Andrew Fenton is an Australian freelance journalist and travel writer. He's been a national entertainment writer for News Corp, film journalist for The Advertiser and a staff writer on SA Weekend and The Melbourne Weekly.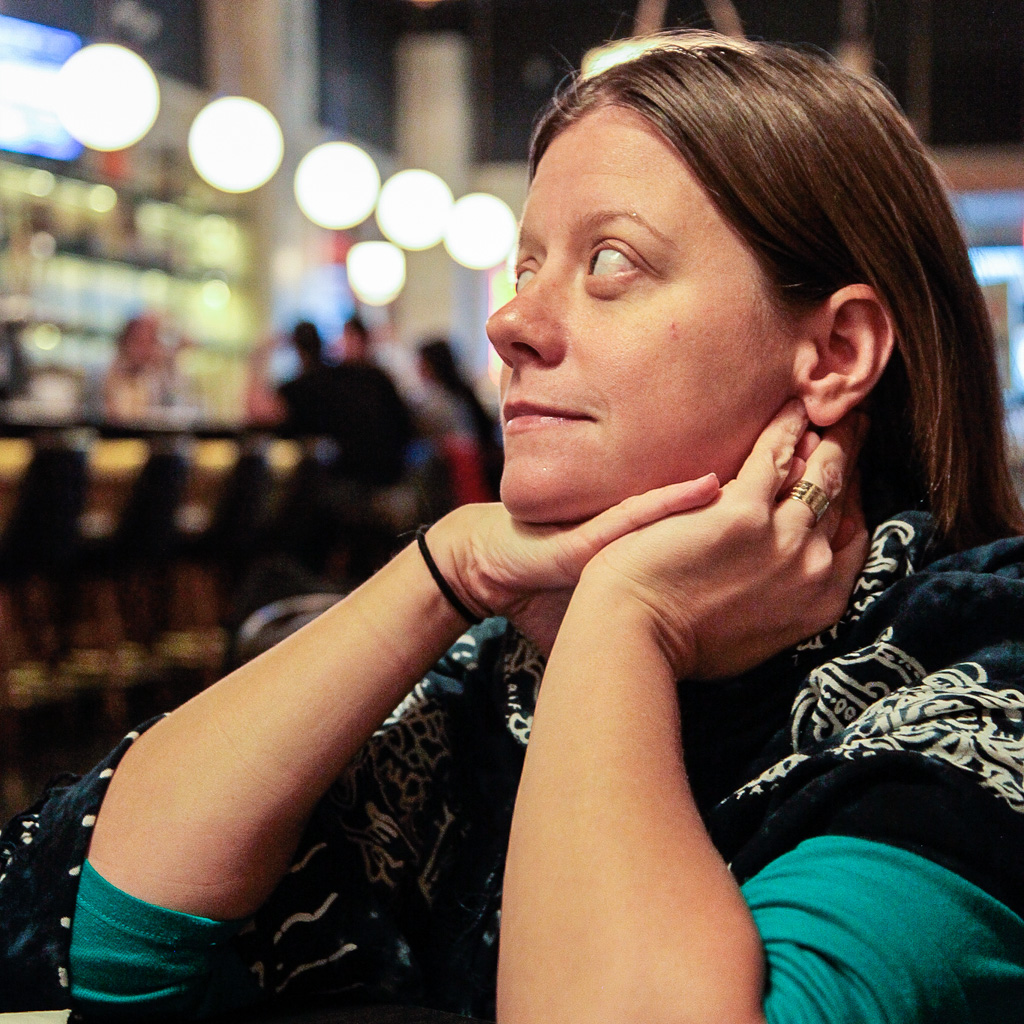 Julie Schwietert Collazo WriterNew York
---
Julie Schwietert Collazo is a bilingual journalist whose areas of expertise are Mexico, Puerto Rico, and Cuba. She has also authored or contributed to Michelin Havana, Fodor's Puerto Rico, DK Eyewitness Mexico, and MOON New York State.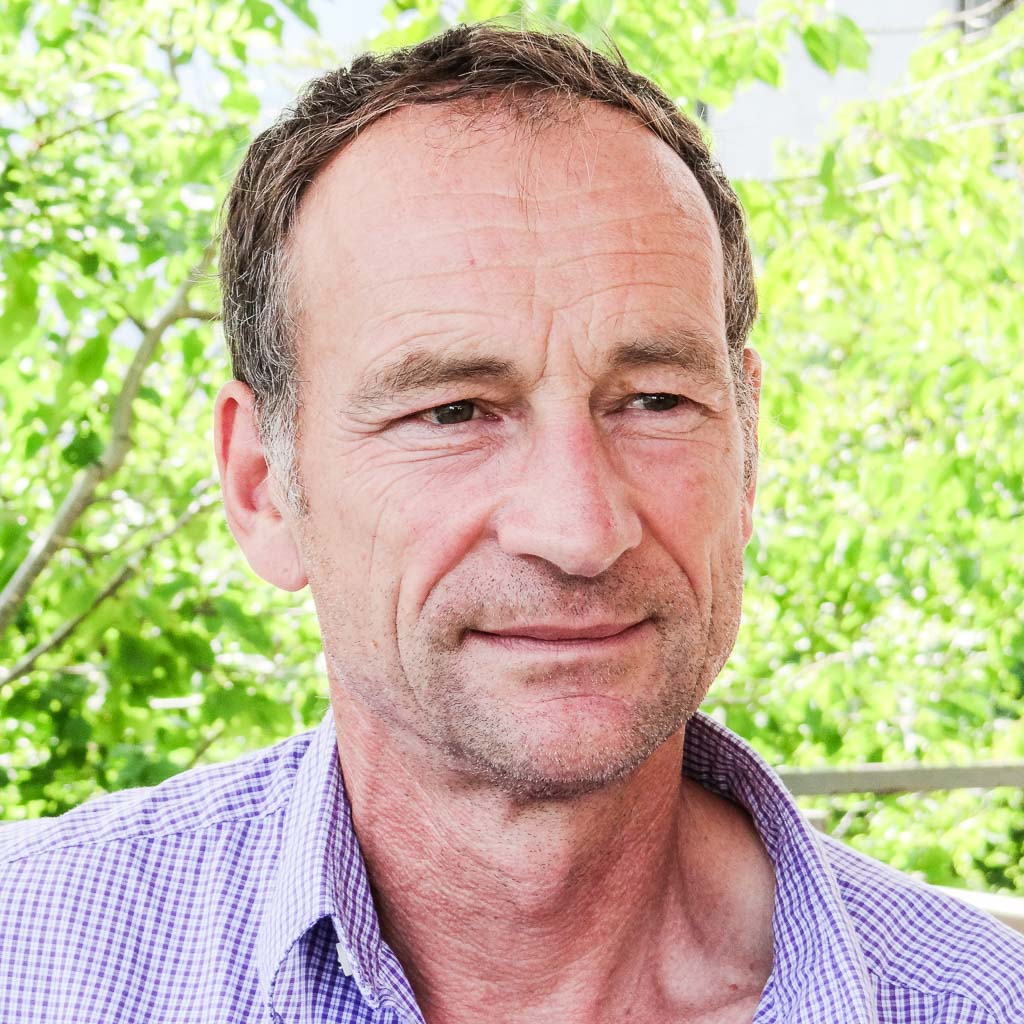 Andrew Eames WriterLondon
---
Travel writer, broadcaster and ex-newspaper journalist Andrew Eames writes for UK publications from the Financial Times to the Sunday Mirror. He's also the author of five books and often speaks at travel writing seminars.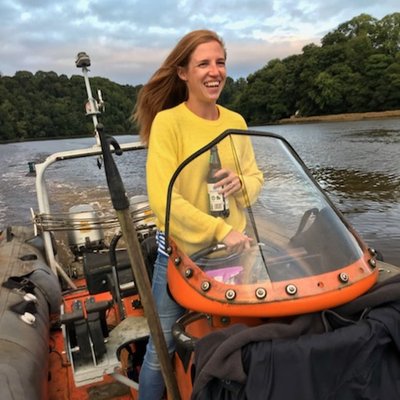 Holly Tuppen WriterLondon
---
Holly's passion for travelling the world responsibly started in 2008 when she set off on a 20-month around-the-world-without-flying adventure. After sailing, cycling, walking and hitchhiking oceans, deserts and mountain ranges, Holly returned to London to spread the word about sustainable travel.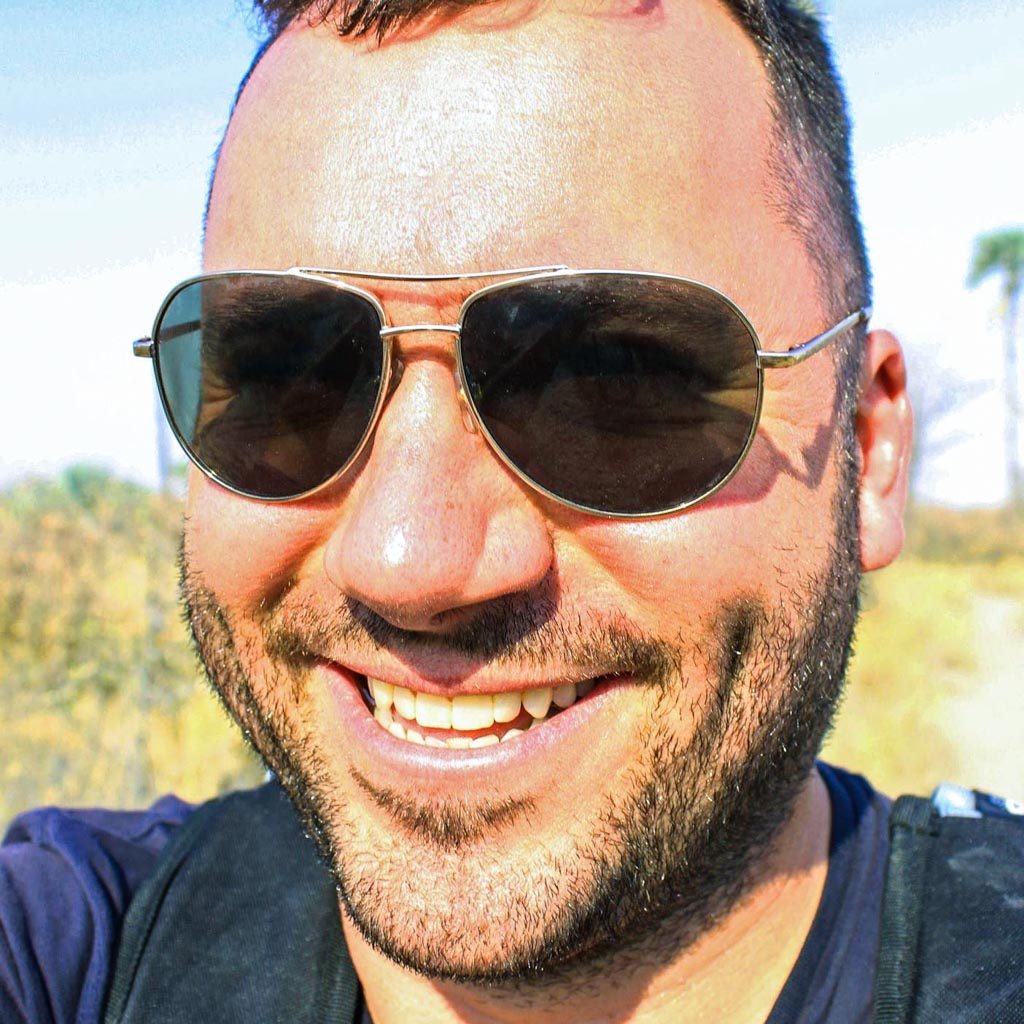 Graeme Green WriterMexico
---
Graeme Green is a UK travel writer, photographer and editor, currently based in Mexico. He writes about adventure travel, wildlife and culture for The Sunday Times, The Guardian, National Geographic, Wanderlust and BBC Travel.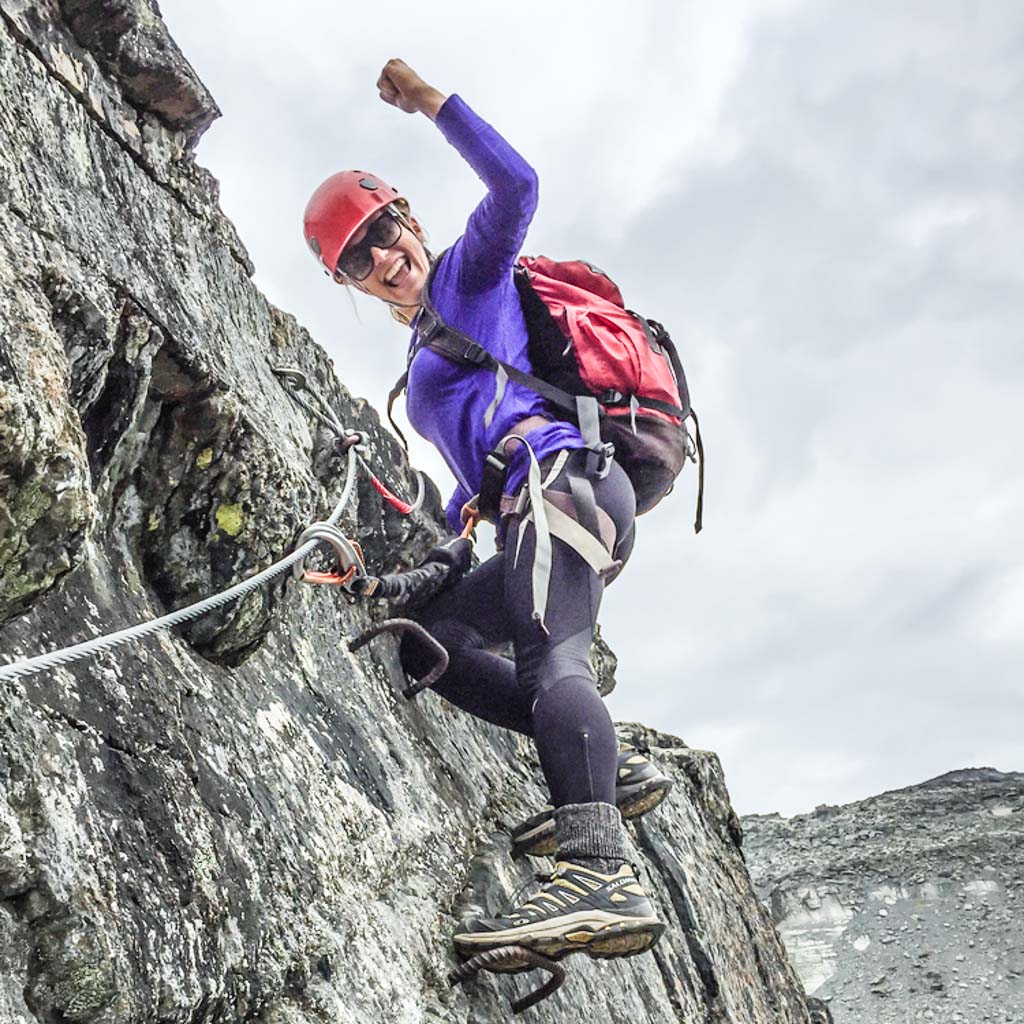 Kristin Kent WriterBritish Columbia
---
Canadian travel journalist Kristin Kent is not one to pass up a quest—She's slept on sea ice in polar bear country and sailed the roaring Pacific Ocean. When not on assignment, she's often exploring her home province, beautiful British Columbia.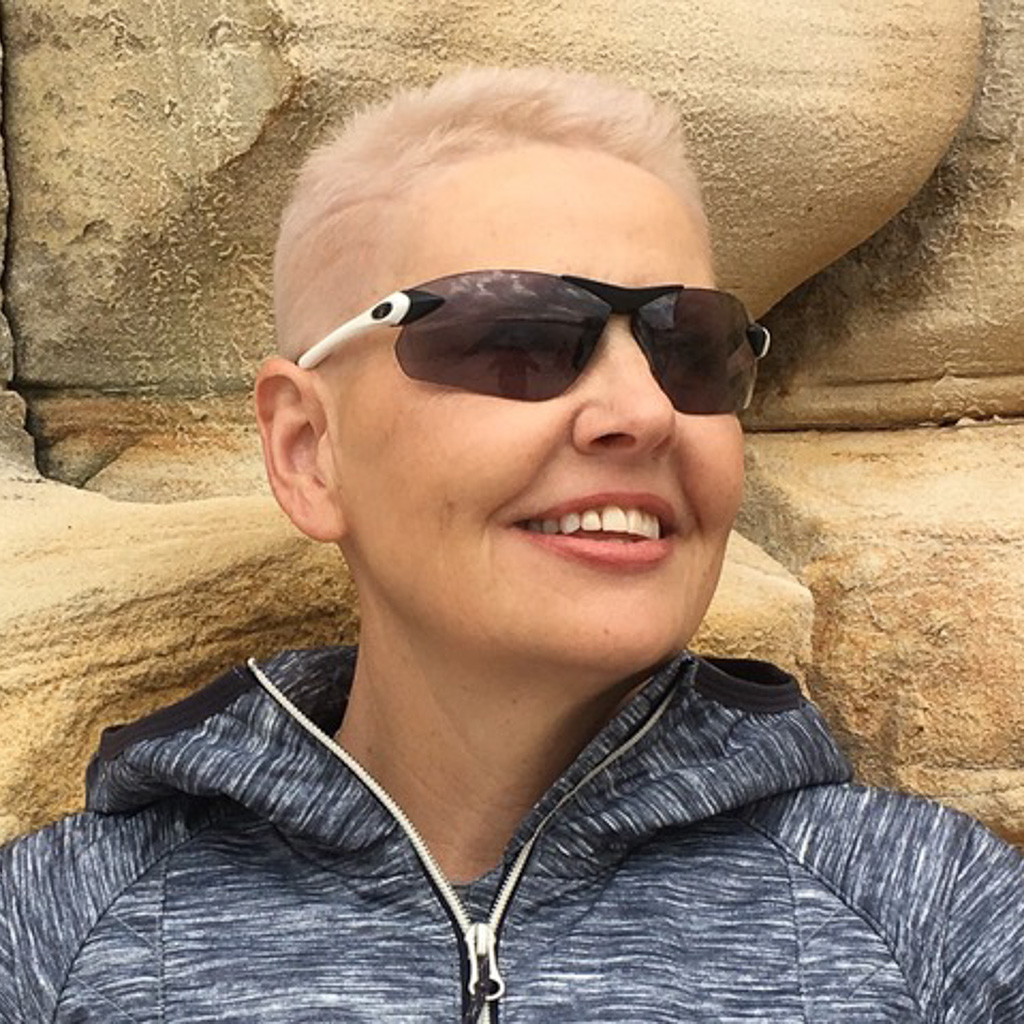 Tracey Croke WriterSydney
---
Tracey Croke is an award-winning travel journalist addicted to roughty-toughty off-track adventure and gallivanting on her mountain bike. She is a highly-qualified expert in following whims and getting lost.
Corinne Redfern WriterPhnom Penh, Cambodia
---
Corinne Redfern is an award-winning roving journalist with a focus on women's rights and human interest stories. Ex-features director for Marie Claire, bylines include The Guardian, Telegraph, Sunday Times, Stylist, and ELLE.
Kathleen Rellihan WriterNew York
---
Formerly editor-in-chief of Adventure.com, Kathleen has contributed to Travel Channel, Condé Nast Traveler, AFAR and more. She's happiest in a remote destination with a mountain to climb, strangers to talk to, and no Wi-Fi signal in sight.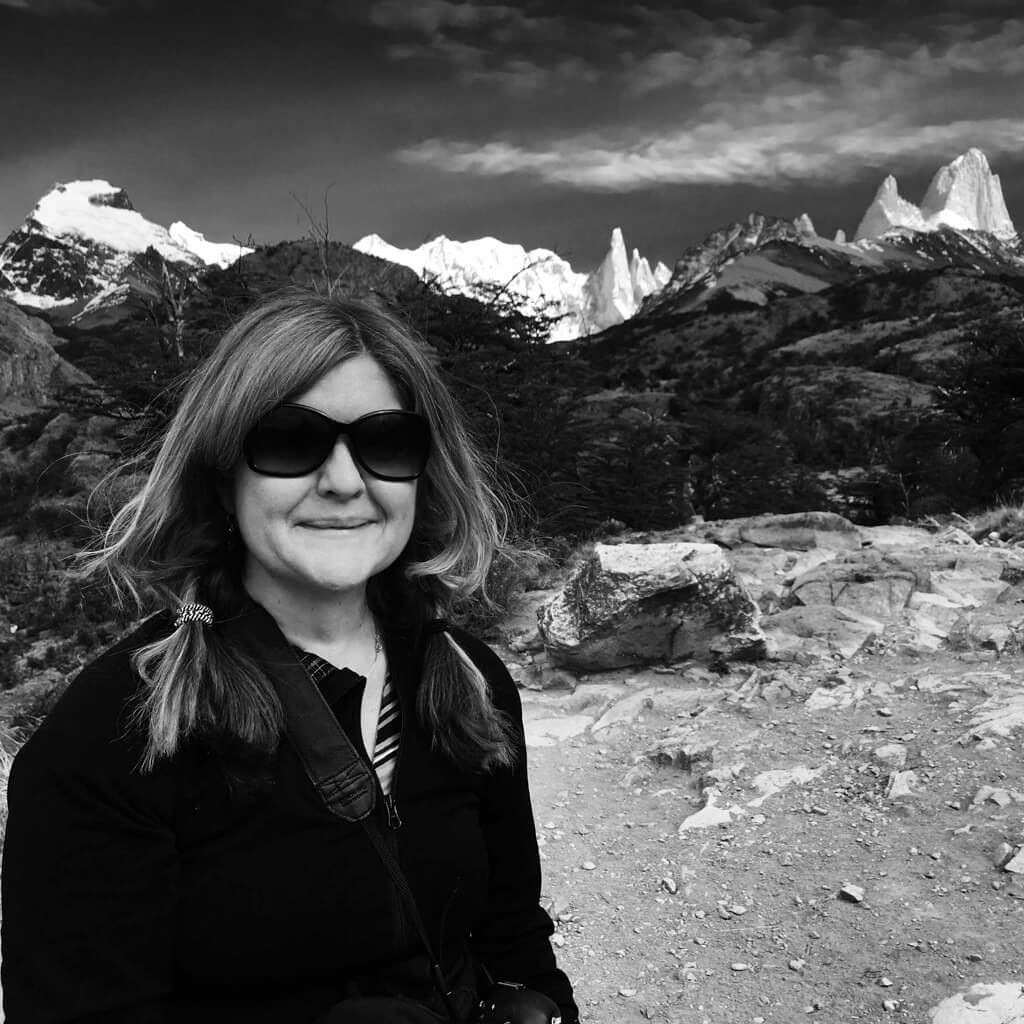 Nori Jemil PhotographerLondon and Perth
---
Award-winning photographer and travel writer Nori Jemil lives between London and Perth, Australia. She writes for numerous publications including Rough Guides and National Geographic Traveller UK, teaches travel photography courses, and is the author of 'The Travel Photographer's Way', published by Bradt in 2021.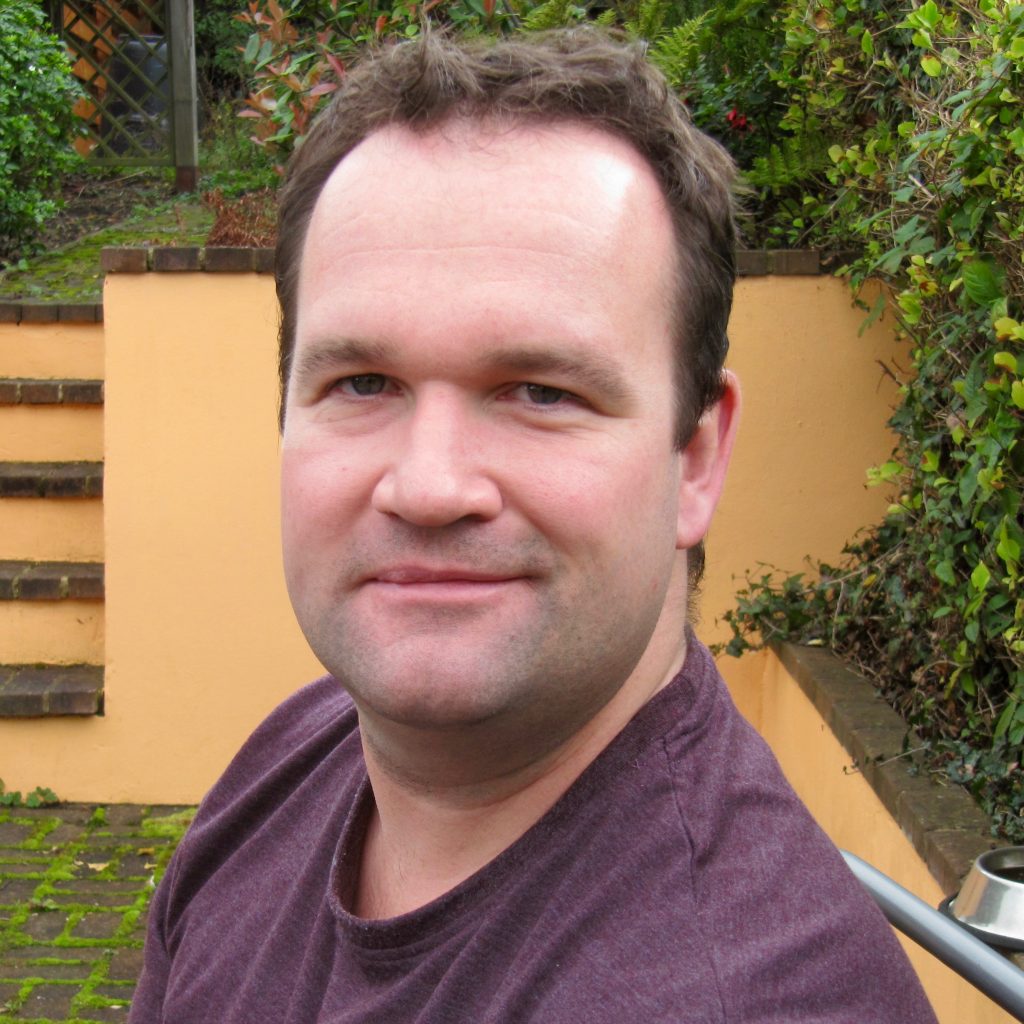 David Whitley WriterSheffield, UK
---
British travel writer David Whitley spends a lot of time on the far side of the world, with a passion for all things outback and out-of-the-ordinary. Bylines include National Geographic Traveller, Sunday Times Travel Magazine and Sydney Morning Herald.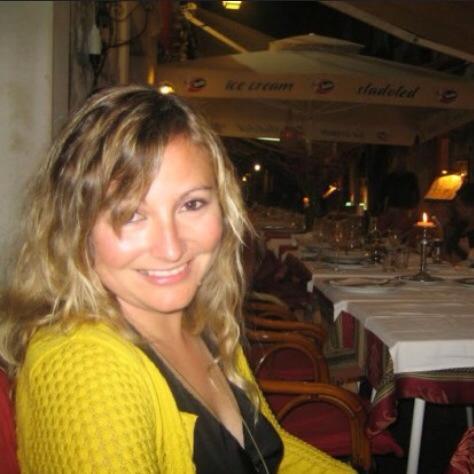 Shoshi Parks WriterSan Francisco
---
Shoshi Parks is a San Francisco-based anthropologist and freelance writer sharing stories of travel, history and culture. Her work has appeared in publications including Smithsonian Magazine, Fodor's, and YES! Magazine.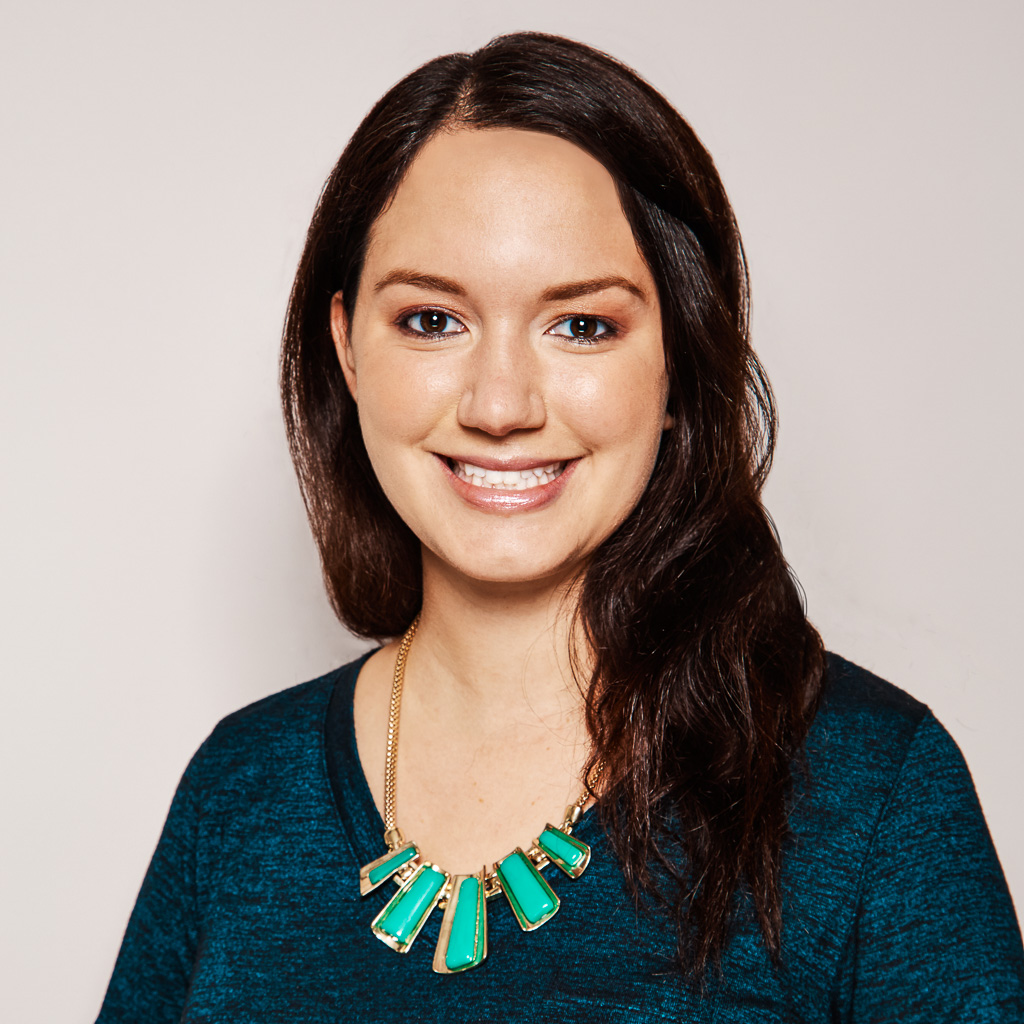 Jenny Hart WriterNew York
---
Jenny Hart is a travel writer based in Brooklyn, NY. She contributes to a variety of publications, including Travel Weekly, Southwest: The Magazine, and VICE. She loves scuba diving, horseback riding, and singing karaoke.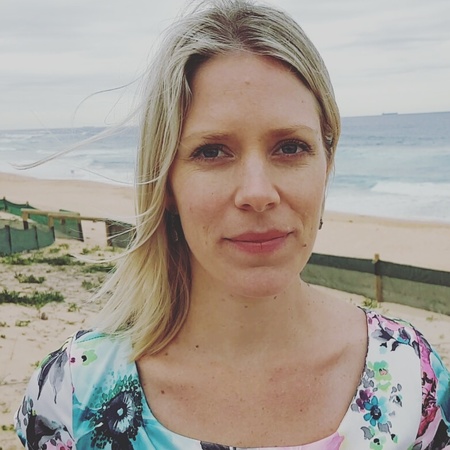 Jennifer Ennion WriterSydney
---
Starting her career in Sydney radio, Jennifer Ennion has worked as a politics and crime reporter, a snow reporter, a news sub-editor and a travel editor. She now happily divides her time between travel writing and TV news reporting.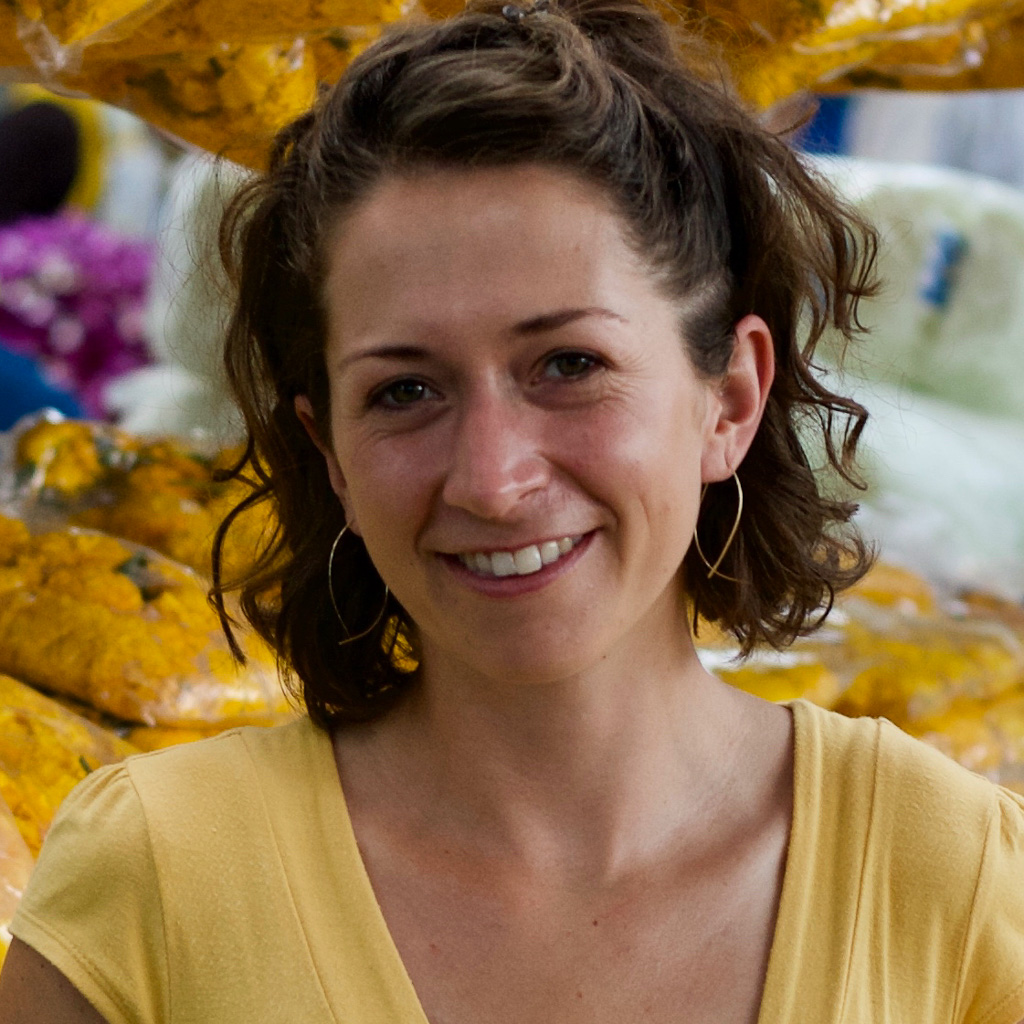 Jen Rose Smith WriterCatalonia, Spain
---
Jen Rose Smith is a travel writer and guidebook author currently based in Catalonia. With a focus on adventure and culture, her work has been published by National Geographic Adventure, CNN Travel, and Outside.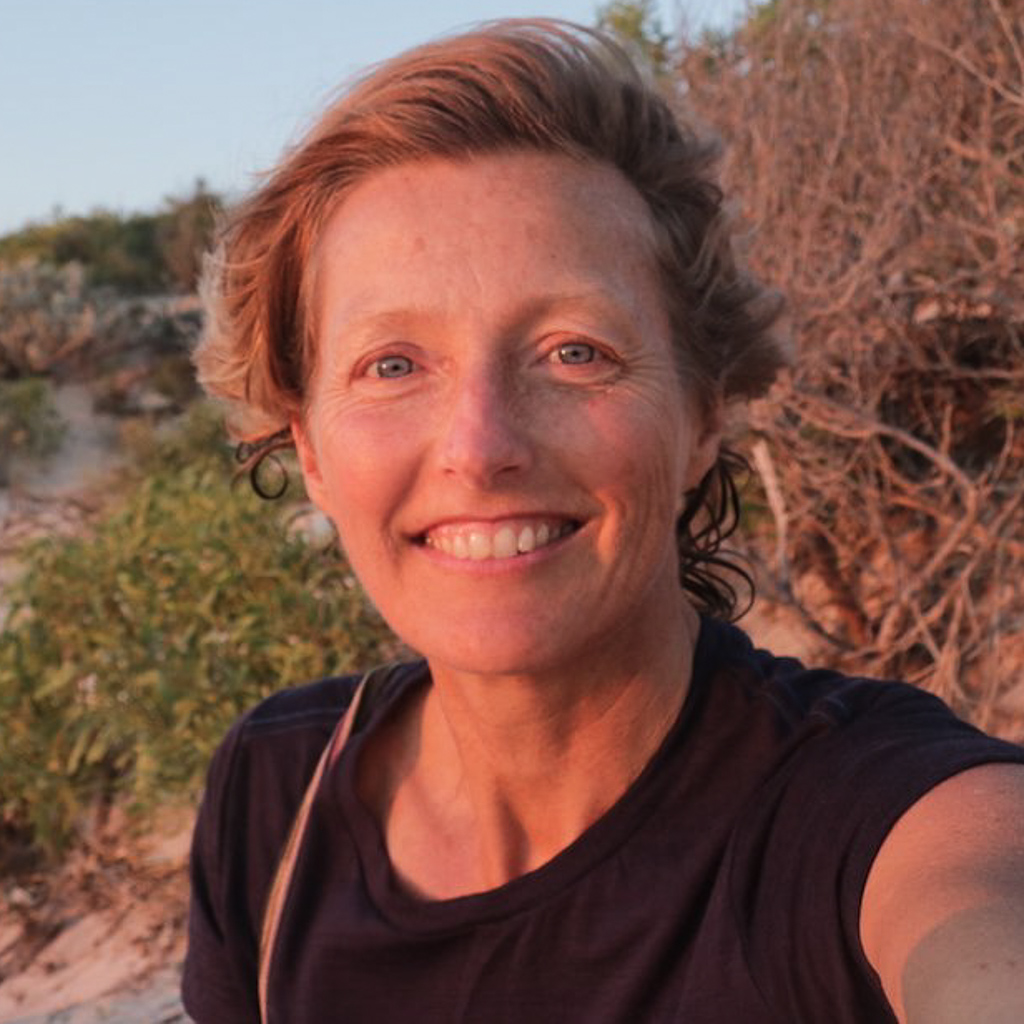 Louise Southerden WriterAustralia
---
Louise Southerden is an award-winning Australian travel writer with a passion for simple, sustainable living and has had a productive pandemic: she built her own tiny house. Read all about it at www.noimpactgirl.com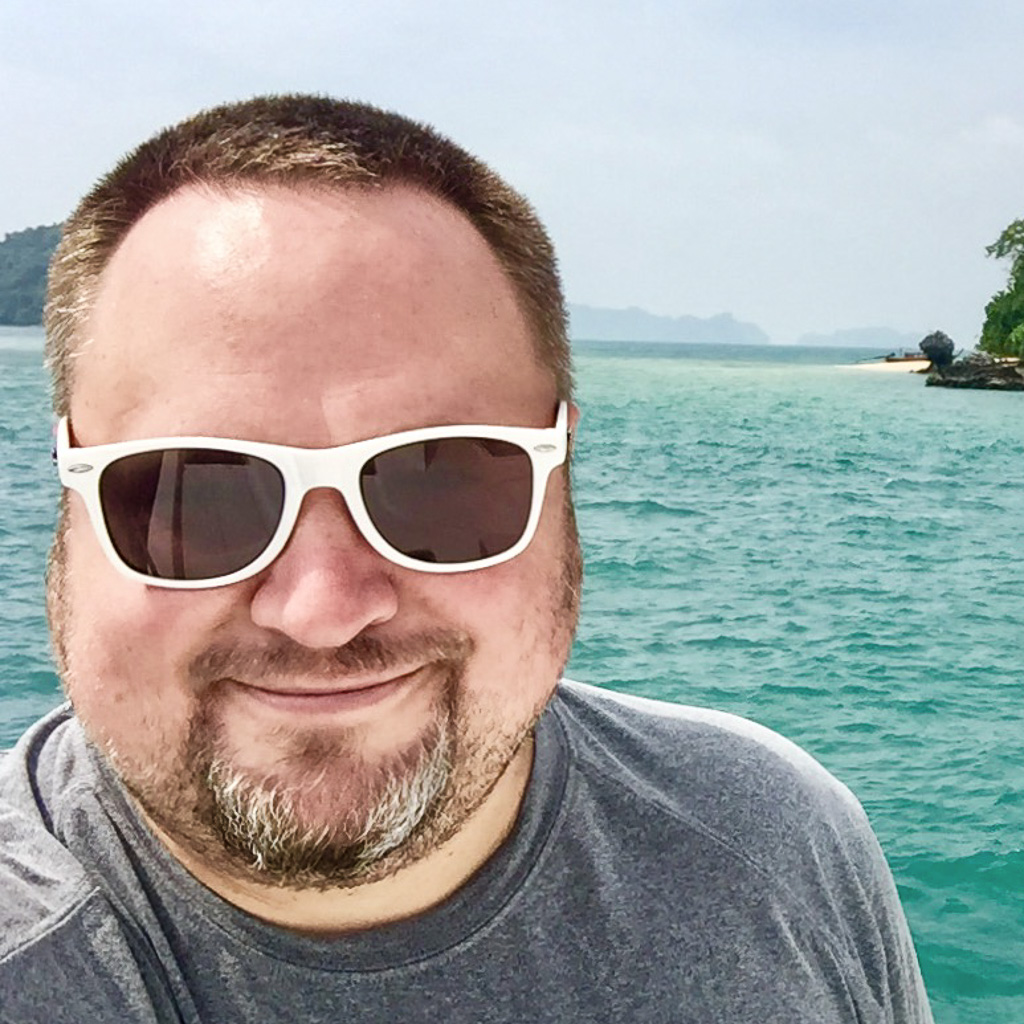 Tim Johnson WriterToronto
---
Toronto-based writer Tim Johnson spends most of his days searching for a new story and a good adventure—he's visited 135 countries on all seven continents, and written for CNN Travel, The Globe and Mail, Toronto Star, and more.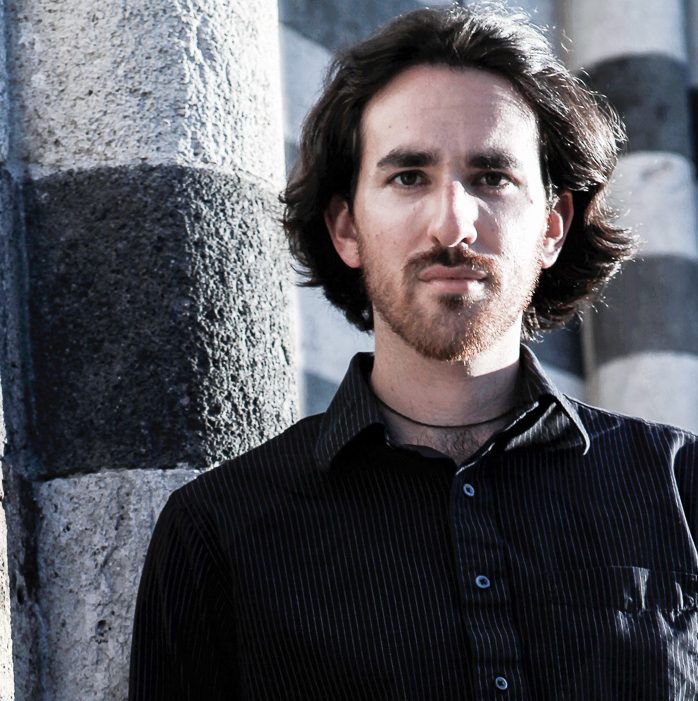 Noah Charney WriterSlovenia
---
Professor of art history, best-selling author, and founder of the Association for Research into Crimes against Art, Noah Charney writes on art and culture for Salon, The Observer, and The Guardian. He lives in Slovenia with his family and hairless dog, Eyck.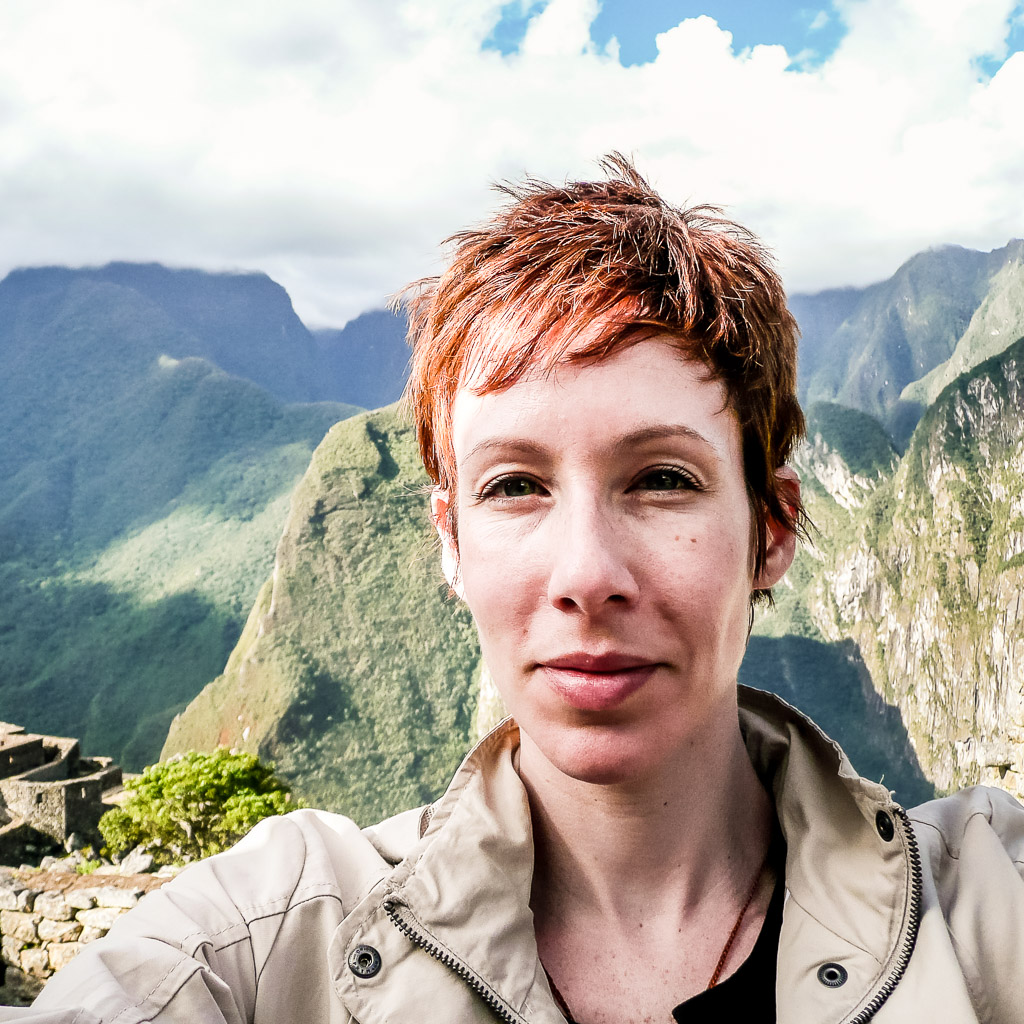 Susan Portnoy Photographer & writerNew York
---
Susan Portnoy is an award-winning photographer and freelance travel writer as well as the creator of The Insatiable Traveler. Her work has appeared in USA Today, Mashable, The Globe & Mail, and Today.com, among others.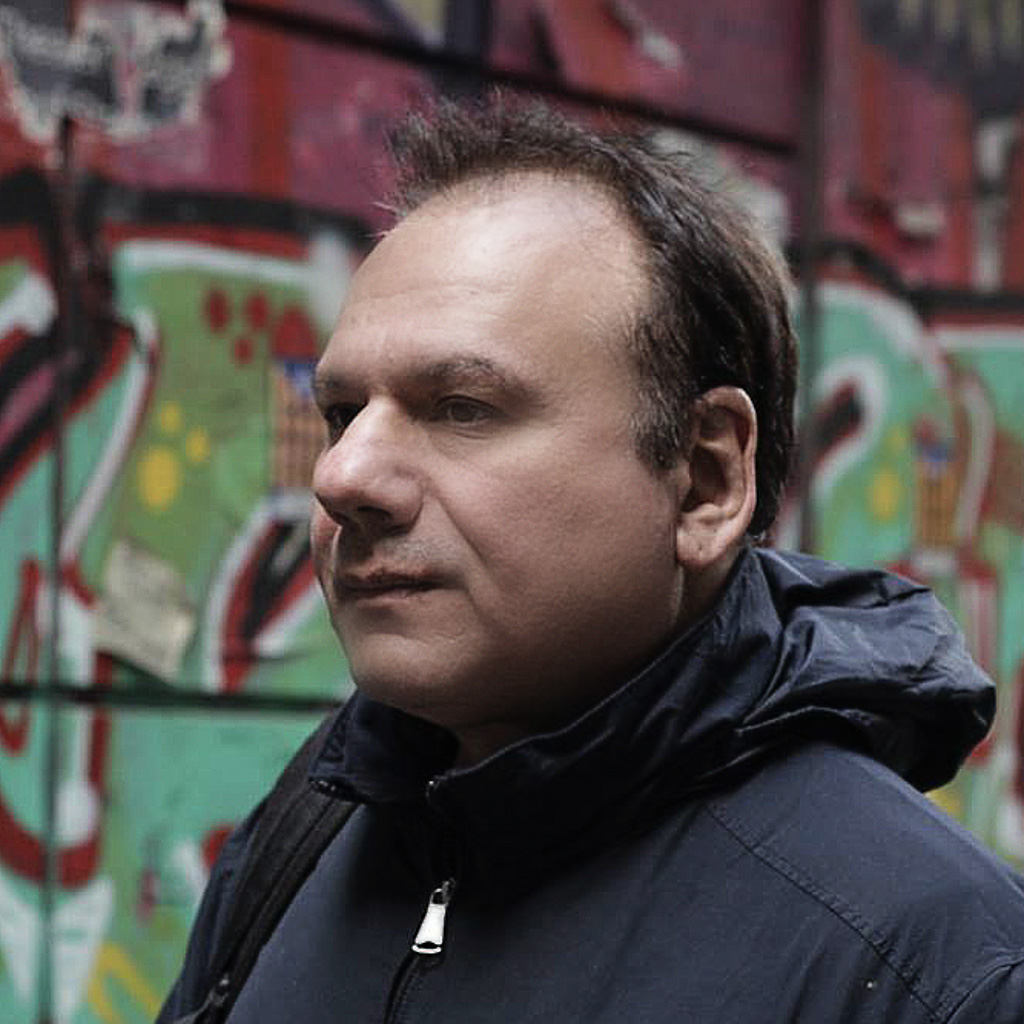 John Malathronas WriterLondon
---
John Malathronas is a London-based travel writer whose foreign language skills allow him to get under the skin of a destination. He has authored or co-authored 20 books and has bylines in CNN Travel, National Geographic Traveller and the Daily Telegraph.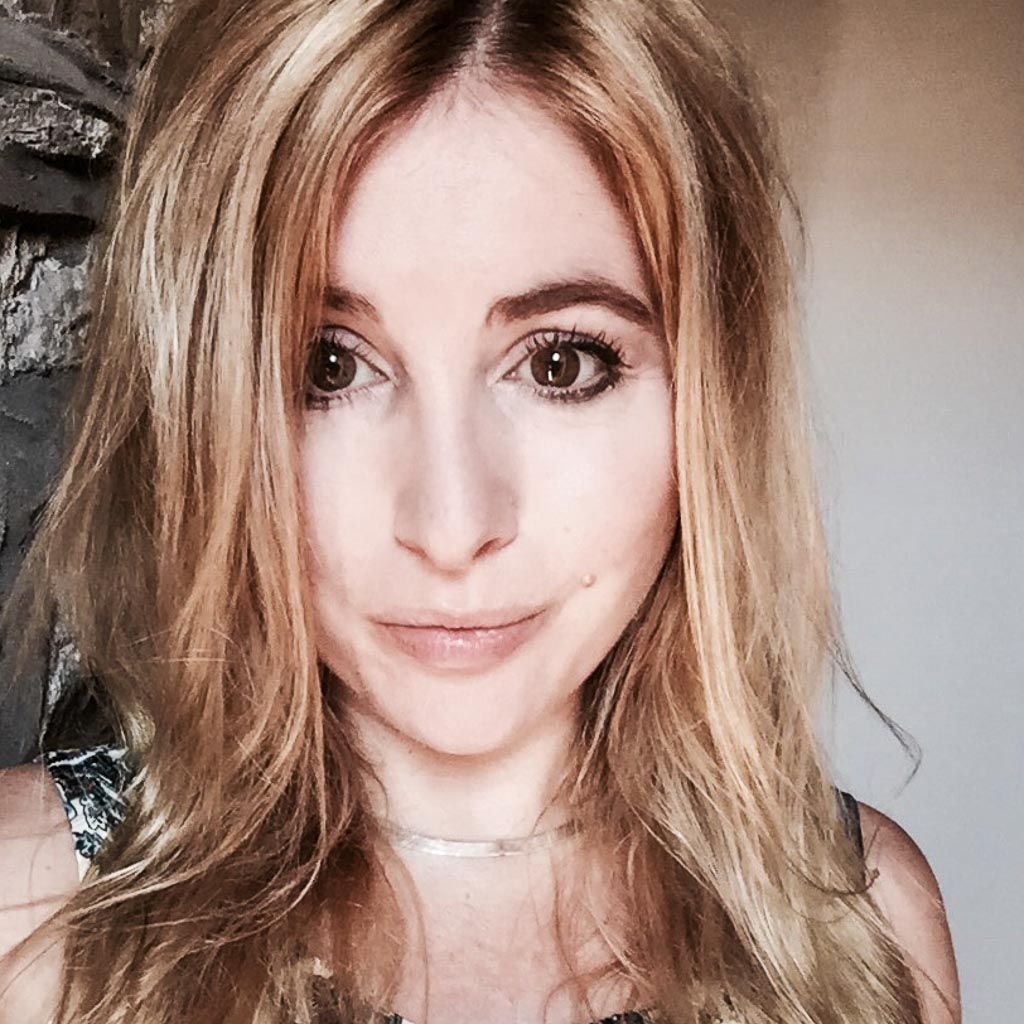 Kerry Walker WriterBrecon Beacons, Wales
---
Kerry Walker is an award-winning travel writer, photographer, prolific Lonely Planet guidebook author, and the Telegraph's expert for Wales where she's based. An adventure addict, she loves mountains, cold places and wilderness.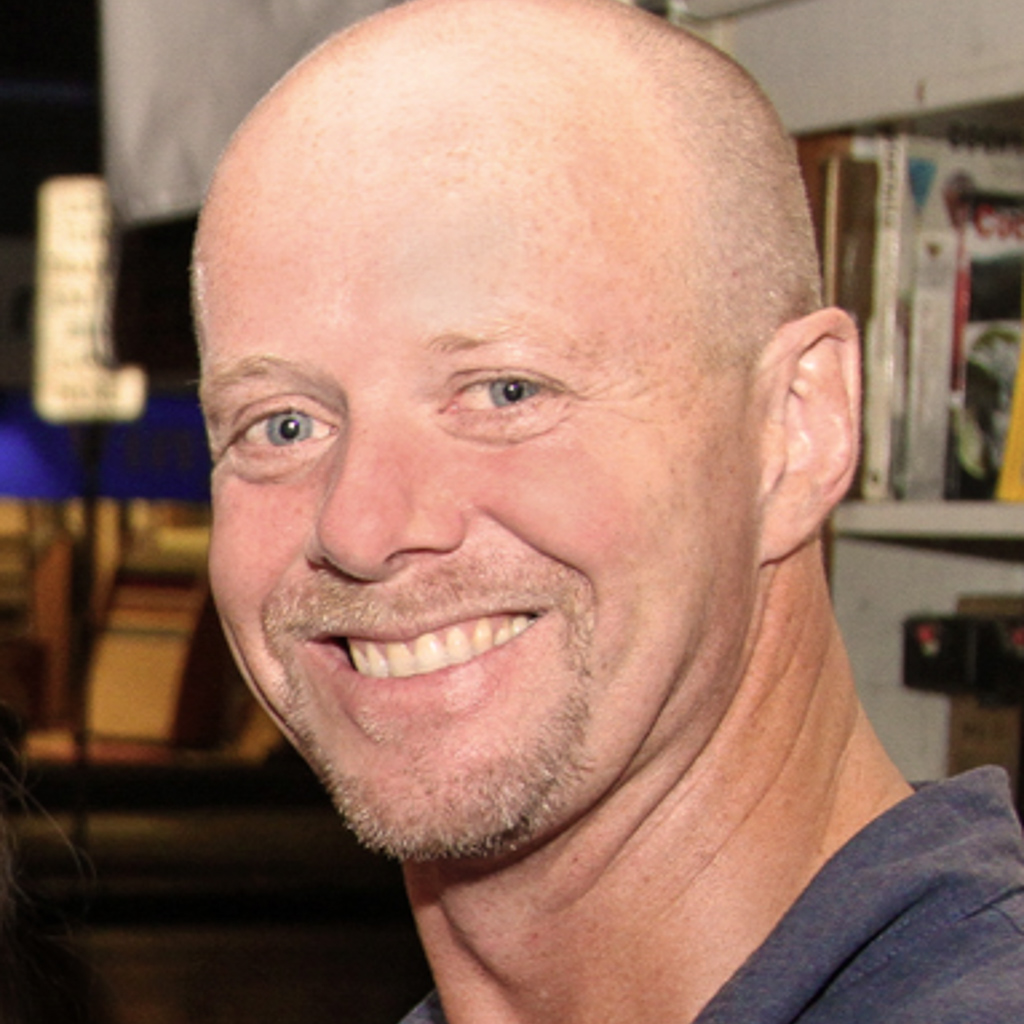 Mark Daffey WriterMelbourne
---
After an early career spent sorting through shoeboxes filled with receipts so that his tax accounting clients could escape on overseas holidays, Australian Mark Daffey now accepts travel assignments to places considered off the beaten track for a range of publications.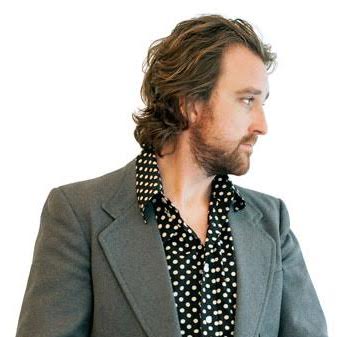 Cam Hassard WriterBerlin
---
Cam Hassard is managing editor at Caddie Magazine and features writer for Junkee, AWOL, Carryology, Fairfax Media, and more. He's eaten ant salad in Laos, hauled trucks from NYC to Vegas, and destroyed himself on the Camino de Santiago. Originally from Melbourne, he currently calls Berlin home.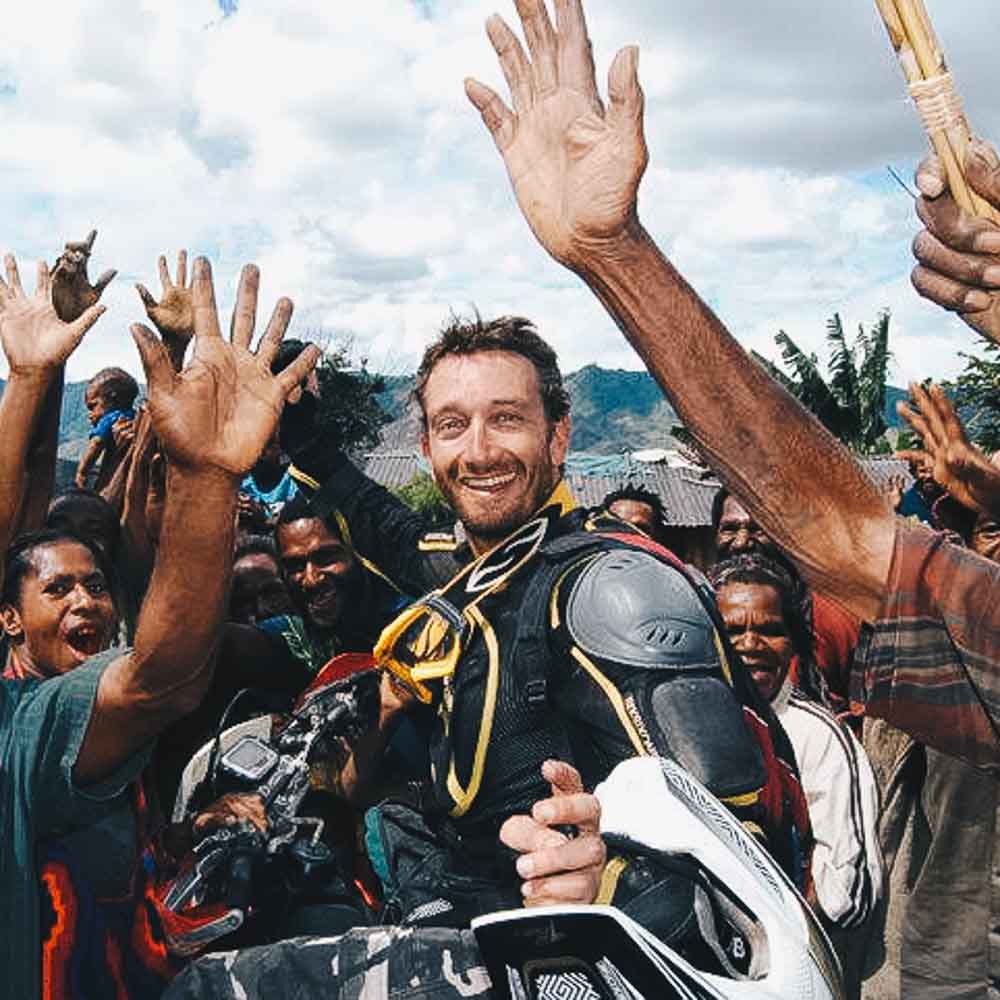 Ian Lloyd Neubauer WriterSydney
---
Sydney-based freelance photojournalist Ian Lloyd Neubauer specializes in off-road motorbike travel, sharks and Papua New Guinea. His work has appeared in TIME, The Economist, The Guardian, The Telegraph, BBC, CNN, and Al Jazeera.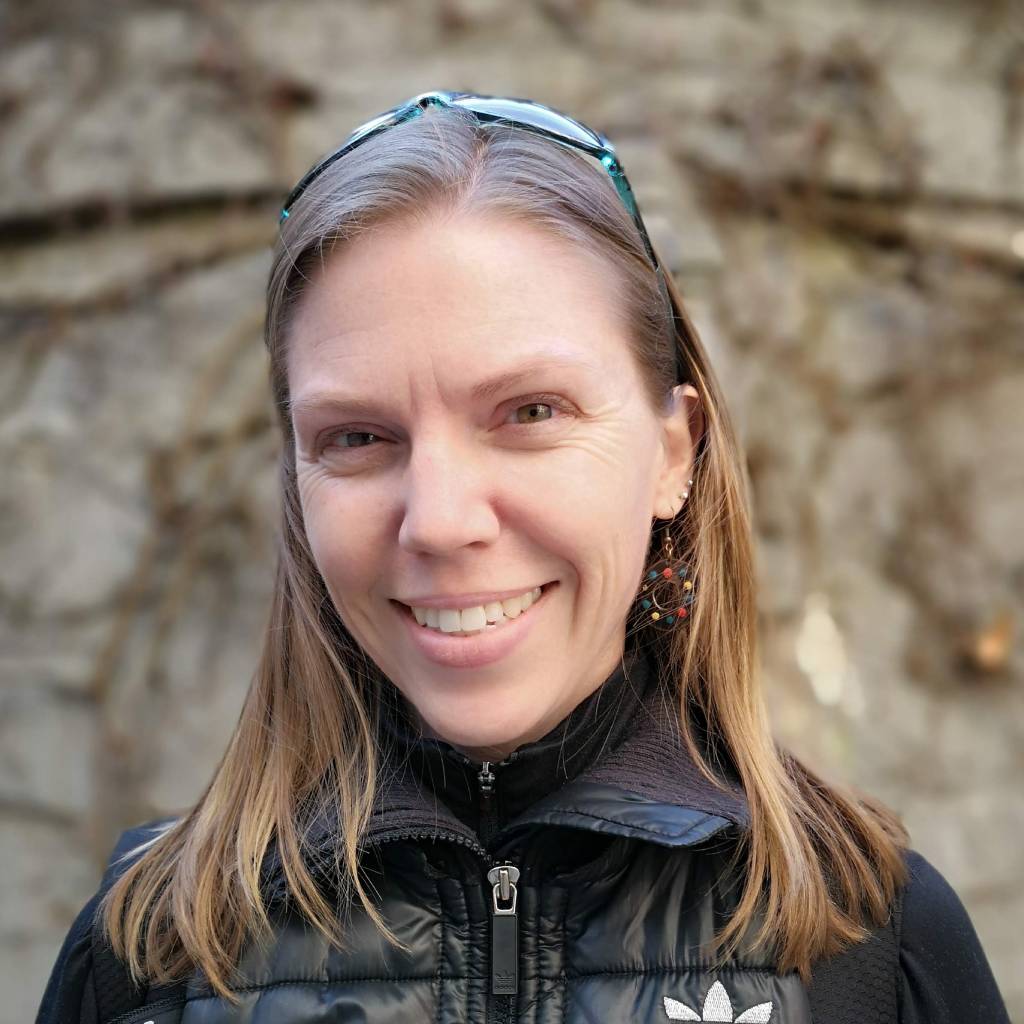 JoAnna Haugen WriterKyiv, Ukraine
---
JoAnna Haugen is a writer, public speaker, and founder of Rooted, a storytelling platform at the intersection of sustainable travel, environmental conservation, and community-based advocacy efforts. A returned Peace Corps volunteer, international election observer, and intrepid traveler, JoAnna currently lives in Kyiv, Ukraine.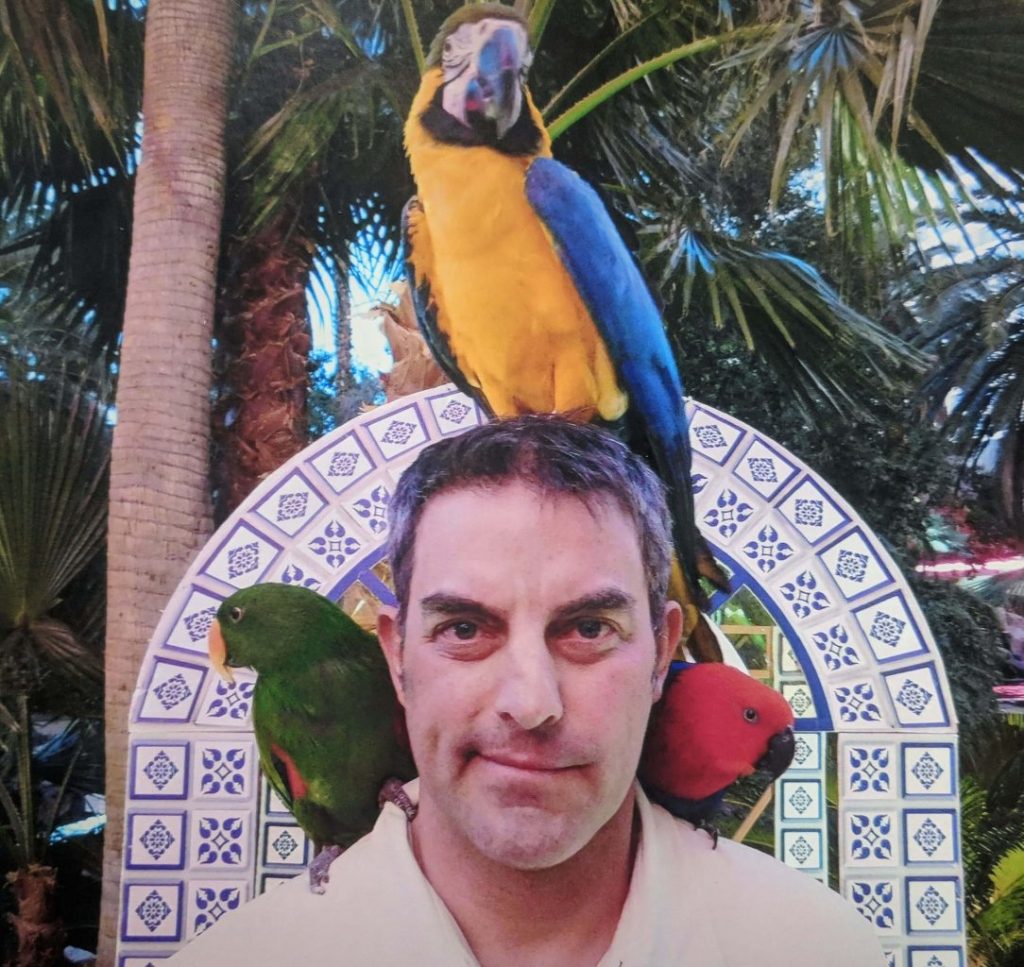 Bill Fink WriterOakland, CA
---
From biking the backroads of the Philippines to sipping cognac in French chateaus, Bill Fink's global adventures have appeared in over 50 outlets, including National Geographic Traveler, AFAR, Frommer's and BBC Travel.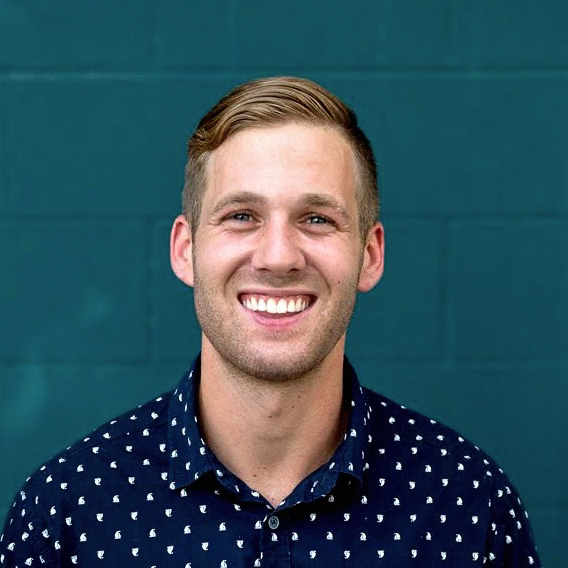 David Leffler WriterTexas
---
David Leffler is a Texas-based journalist and travel writer focused on environmental, political and social issues. His work has been featured in Texas Monthly, Pacific Standard, Task & Purpose, and more. He'll go anywhere there's a mountain to climb or a river to canoe.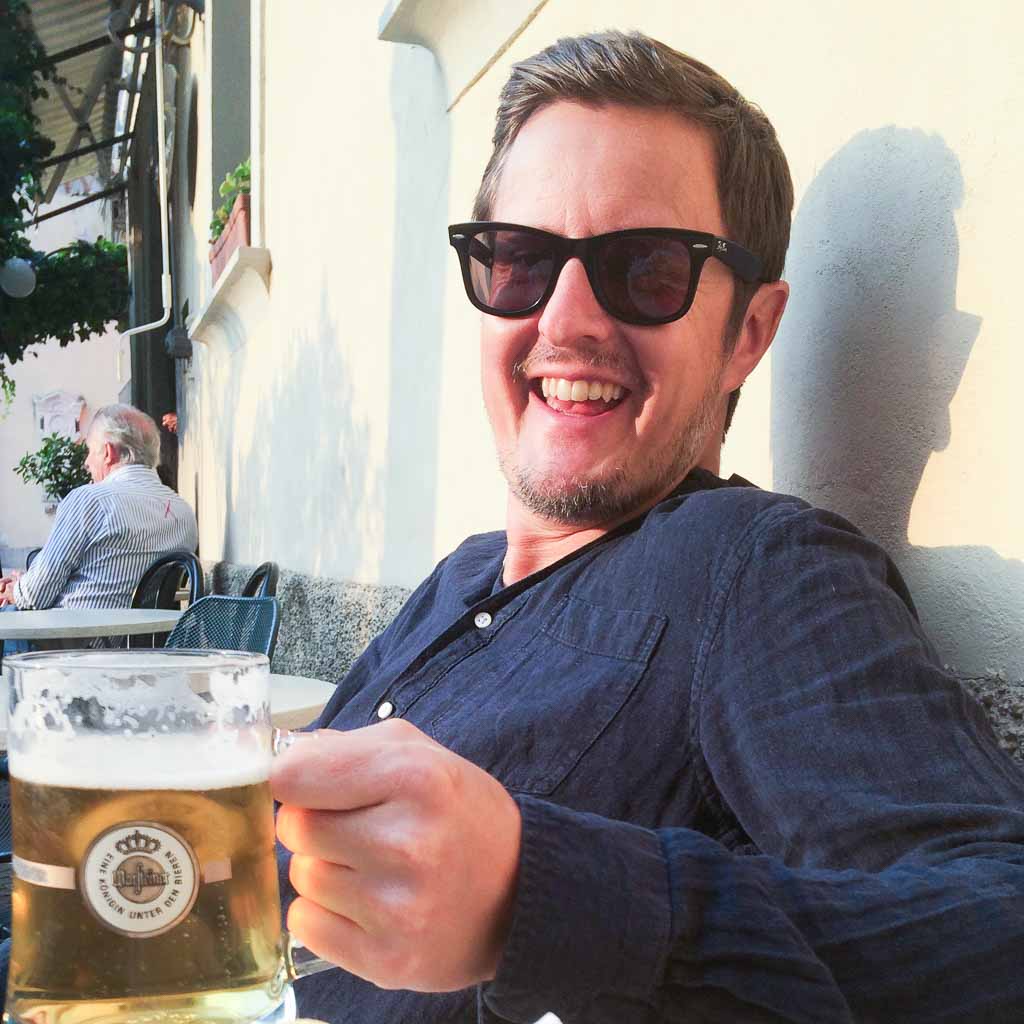 Mike MacEacheran WriterEdinburgh
---
Mike MacEacheran is an award-winning Edinburgh-based travel writer and guidebook author who has filed stories from 107 countries for The Guardian, Sunday Times, Lonely Planet, BBC Travel, The Independent, Rough Guides and CN Traveller UK.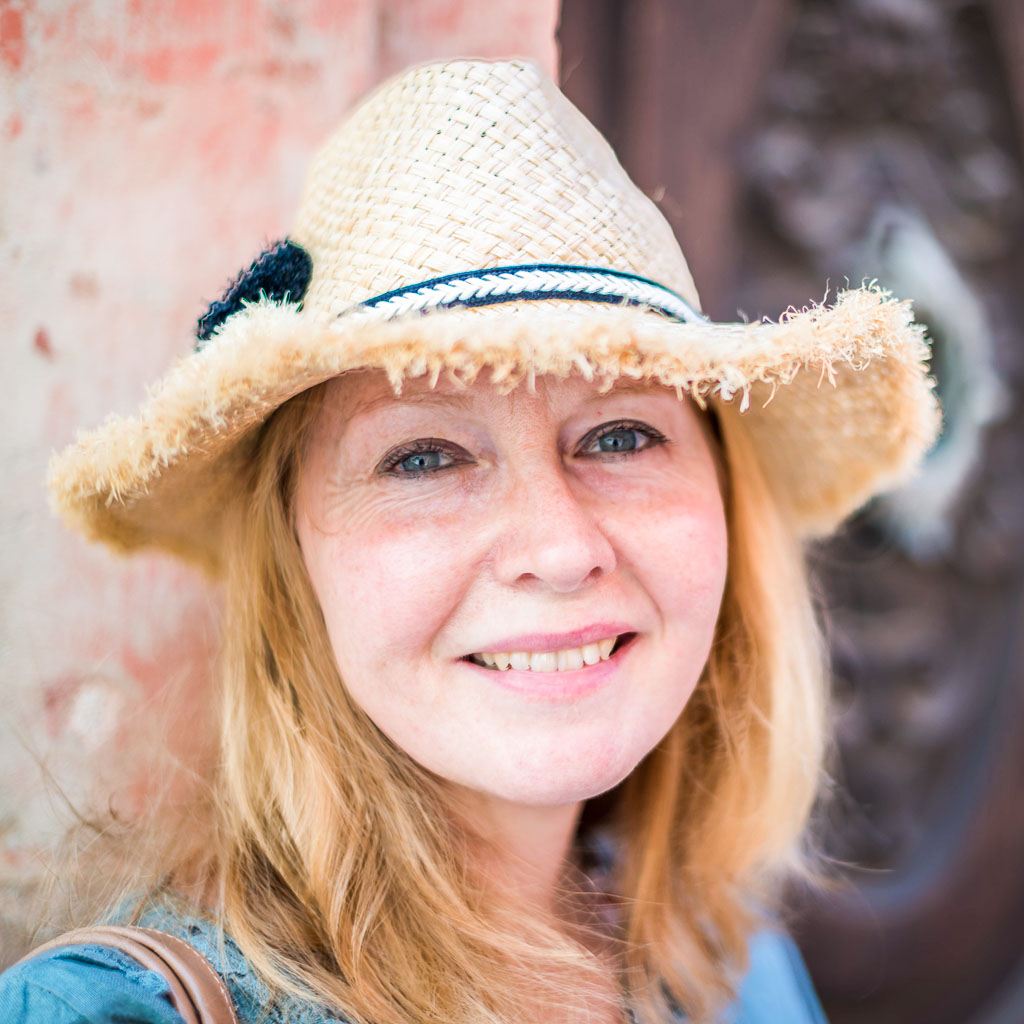 Claire Boobbyer WriterLondon
---
Travel writer, photographer, and Cuba expert, Claire regularly writes about Latin America, Vietnam, and Laos. She fell in love with Latin America some 20 years ago after backpacking from Chile to the Colombian coast.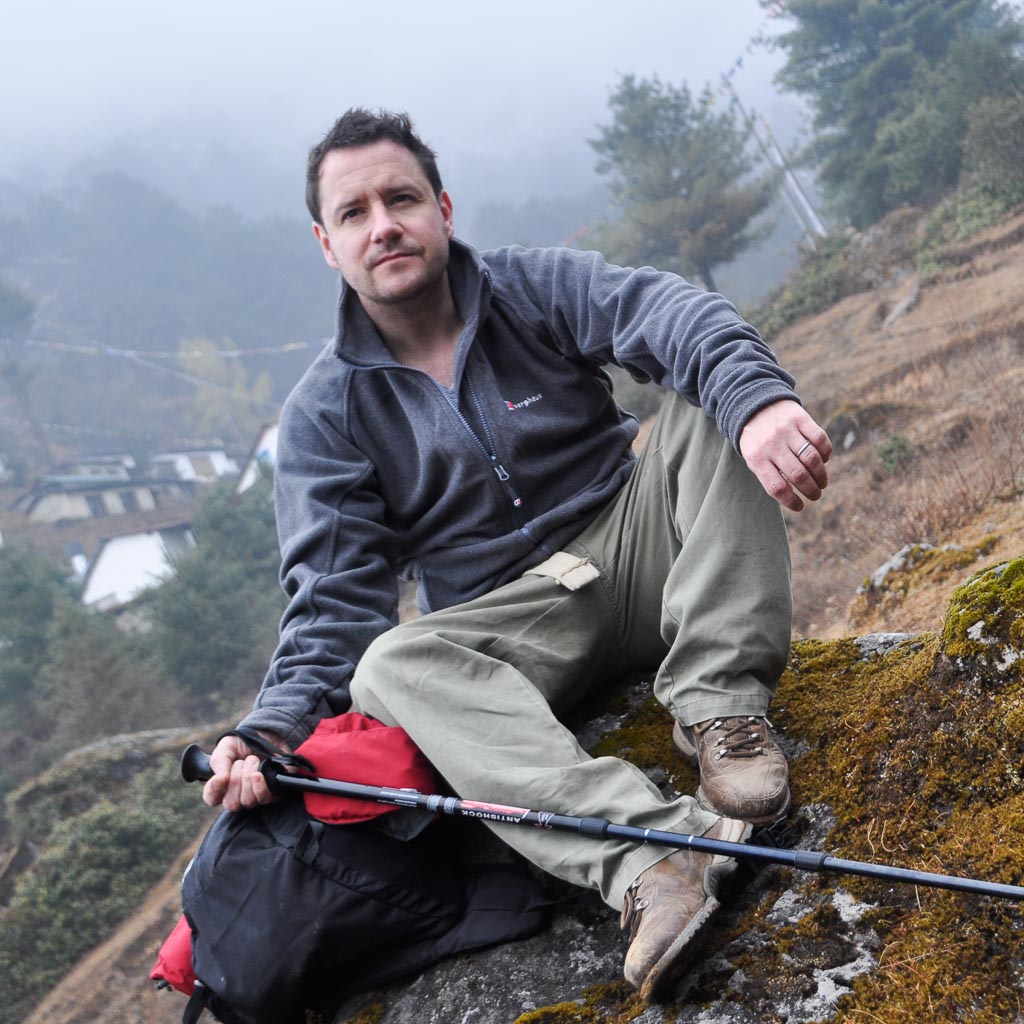 Jon Holmes WriterLondon
---
Jon Holmes is a multi-award-winning writer and broadcaster. Aside from travel writing, he's a double BAFTA-winning comedy writer, has strings of Radio Academy awards for his shows on BBC and commercial radio in the UK, and is an Amazon-bestselling author.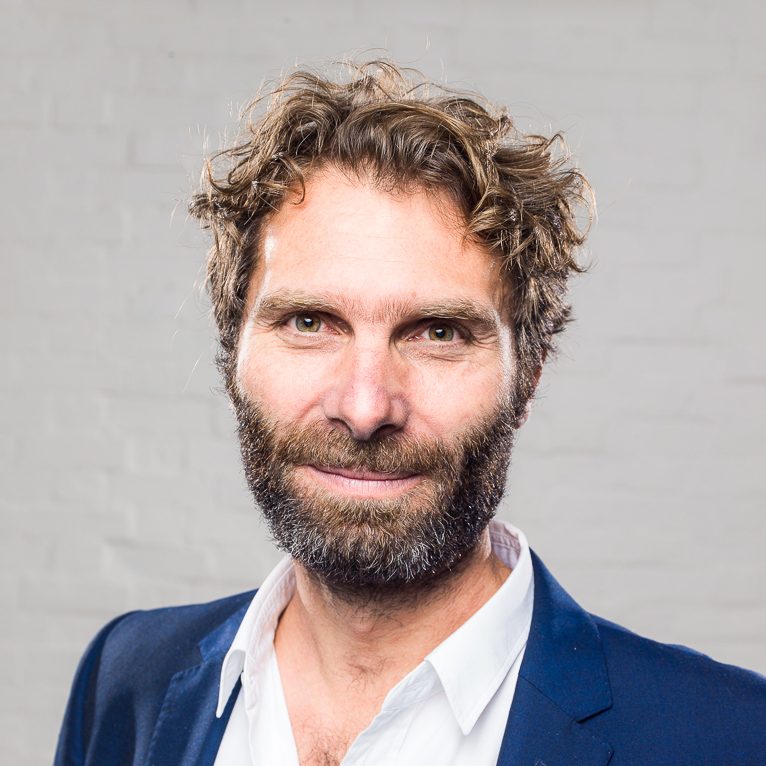 James Stewart WriterLondon
---
James Stewart is an award-winnning journalist who writes for UK newspapers and magazines such as the Sunday Times, Guardian, Telegraph, and Wanderlust. A sailor, surfer and diver, he practically has salt water for blood.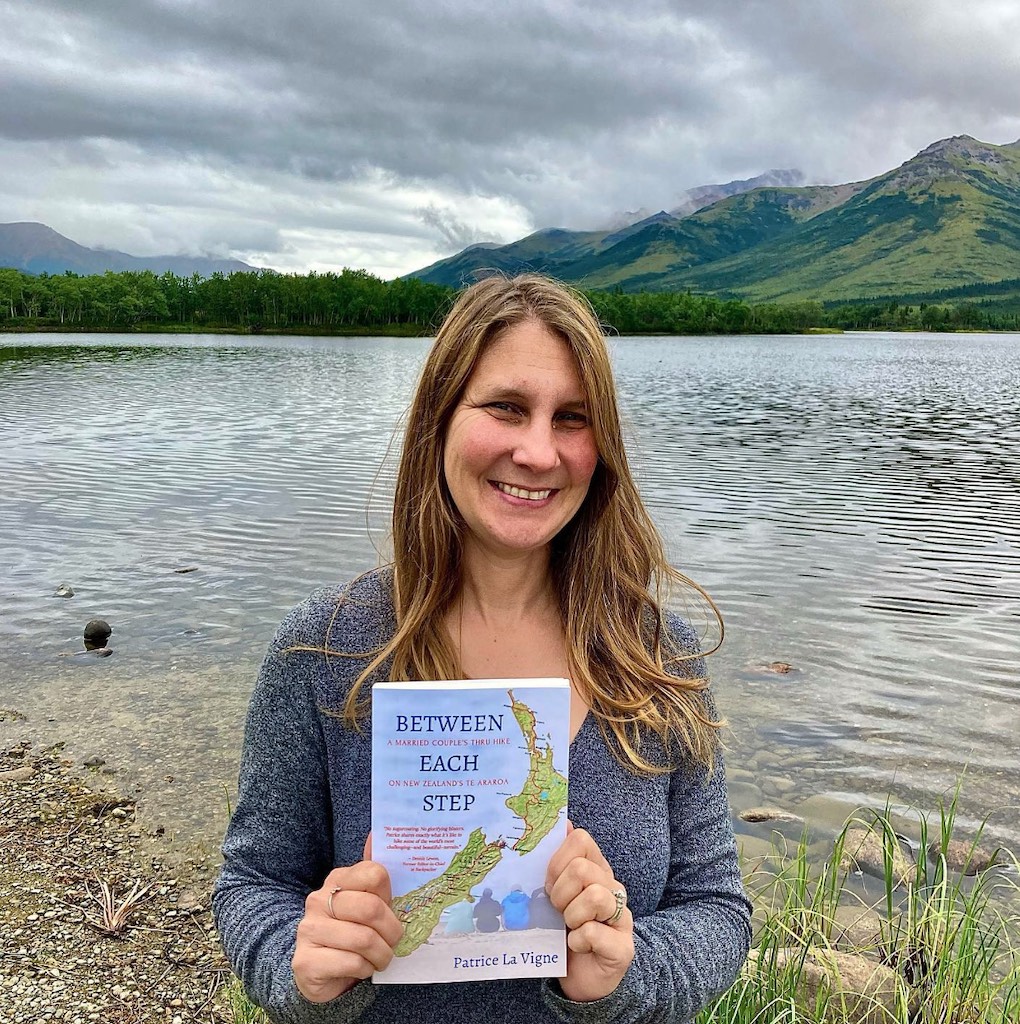 Patrice La Vigne WriterAlaska
---
Patrice La Vigne is a freelance writer and author of 'Between Each Step'. Her bylines include Backpacker, Outside, Outdoor Business Journal, GearJunkie and Alaska Magazine. Though she lives in Alaska, she's backpacked more than 6,000 miles on trails around the world and has road-tripped across America at least 40 times.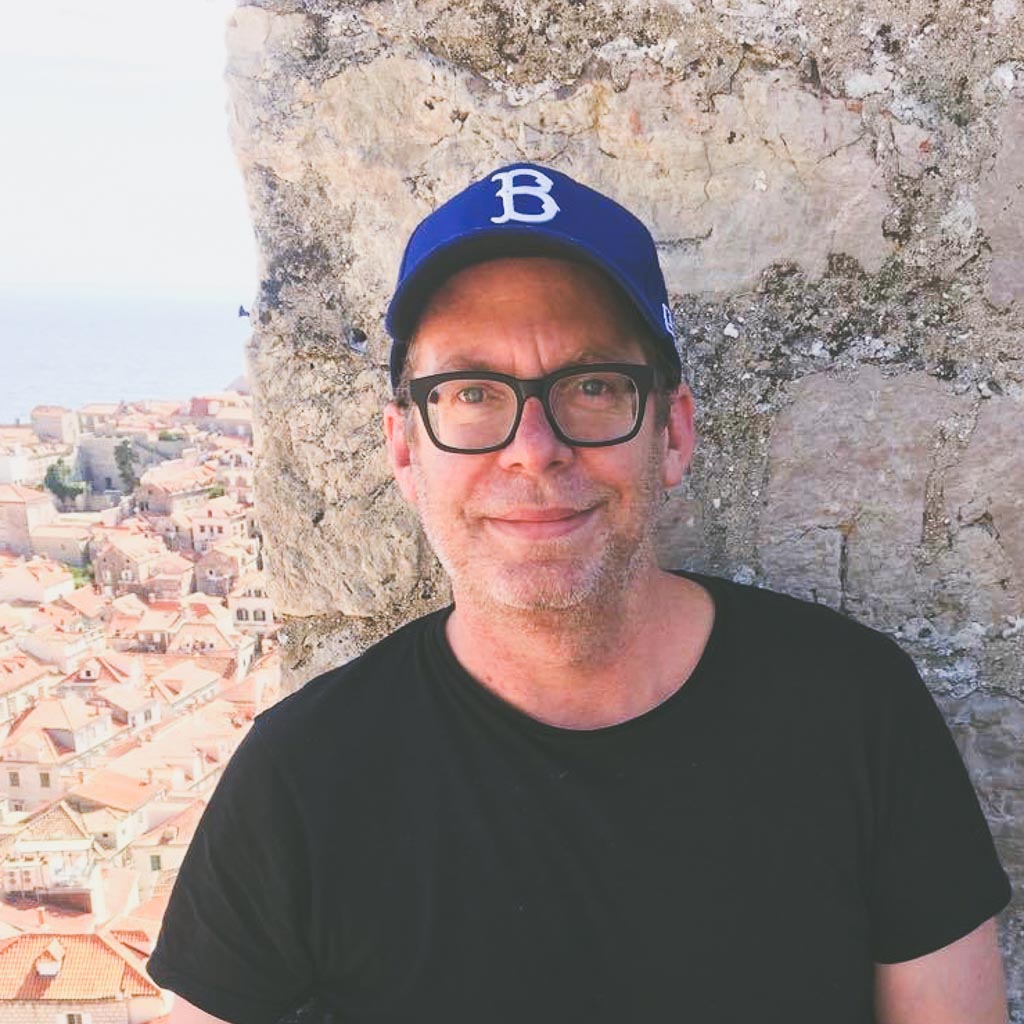 David Farley WriterNew York
---
Travel writer and author David Farley contributes regularly at AFAR magazine, The New York Times, Wall Street Journal, The Guardian, and BBC Travel, among others outlets.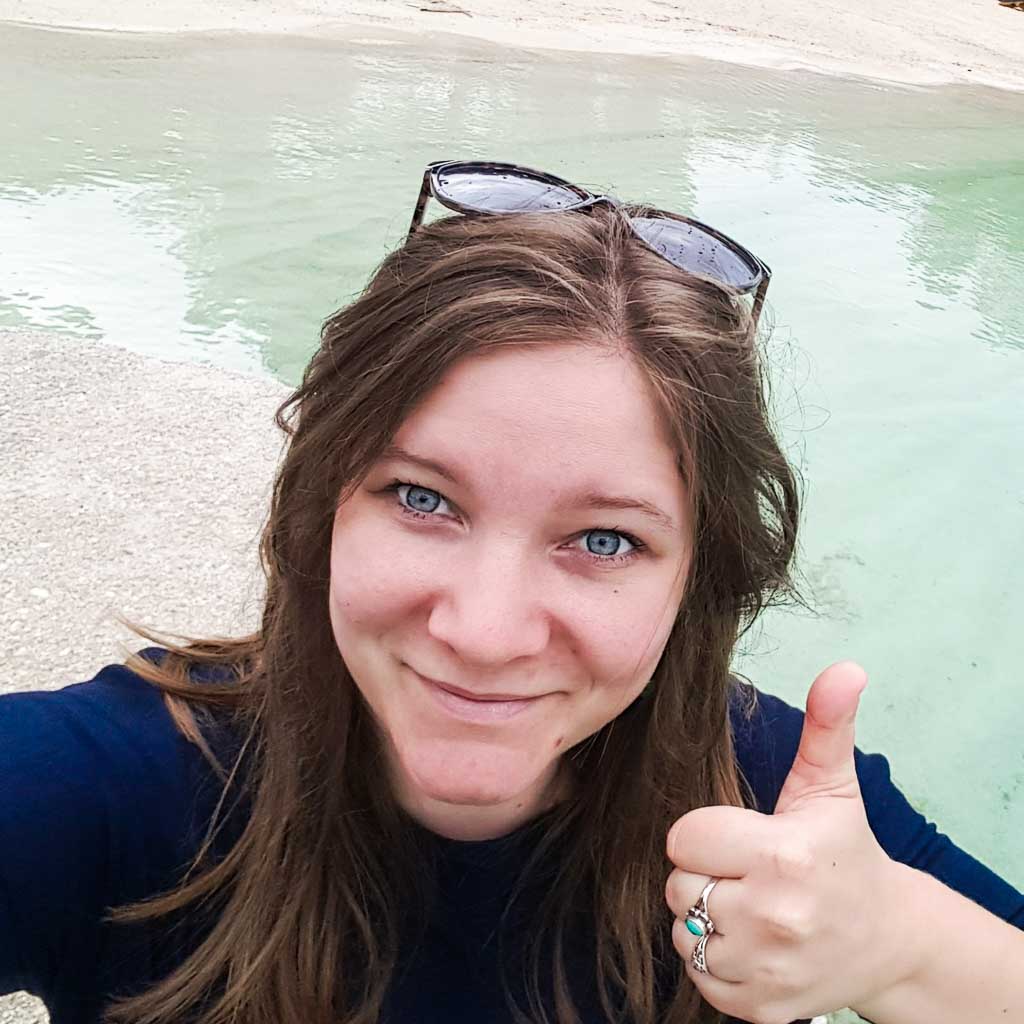 Lottie Gross WriterLondon
---
Formerly web editor for Rough Guides and loveEXPLORING, Lottie Gross is a travel writer and photographer published in AFAR, National Geographic Traveller UK and World Travel Magazine. Living in London, she's happiest eating local specialities in warmer climes.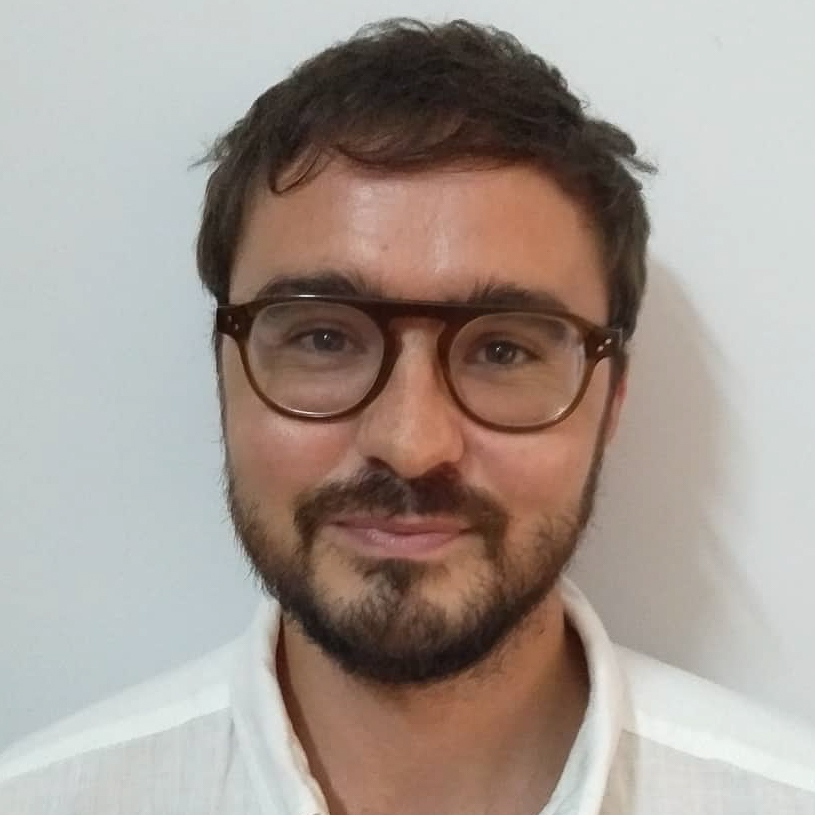 George Wright WriterPhnom Penh, Cambodia
---
George Wright is a British freelance reporter covering Southeast Asia from Phnom Penh. He has covered politics, human rights and migration among other topics in the region since 2013 for the likes of BBC News, Al Jazeera and VICE.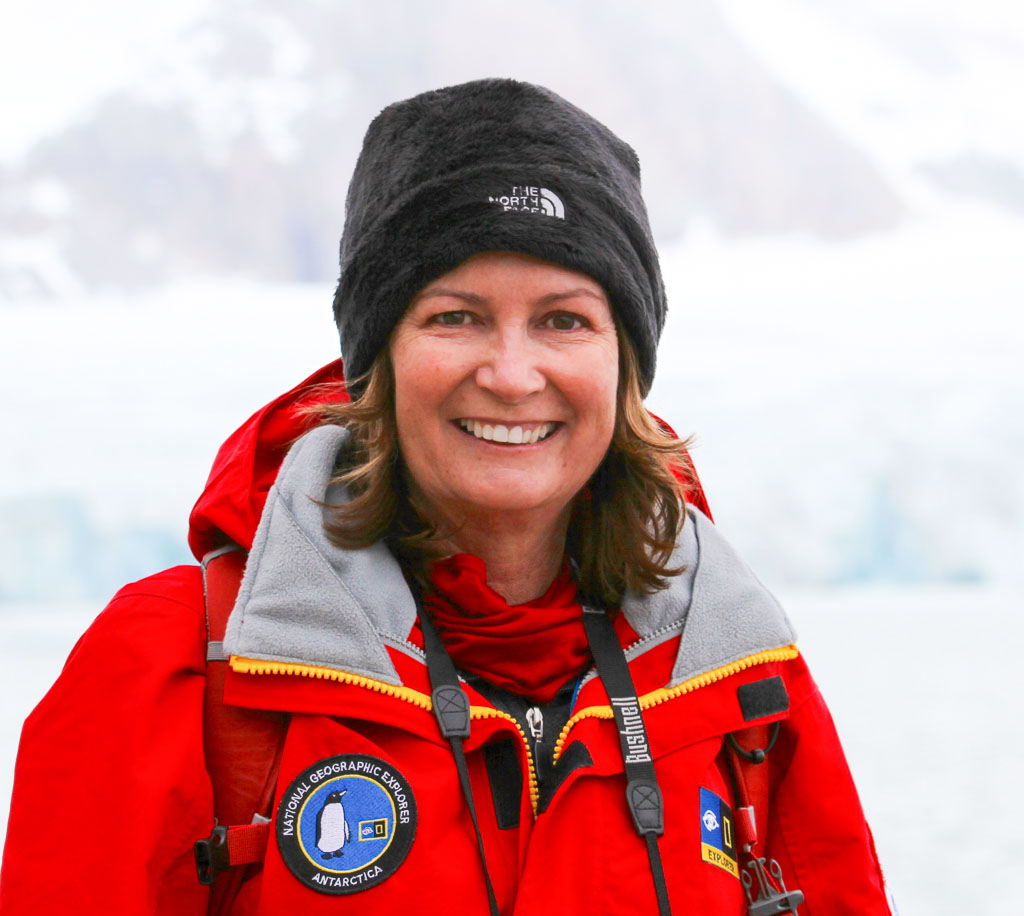 Kerry van der Jagt WriterSydney
---
Kerry van der Jagt is an award-winning freelance writer sharing stories about sustainable travel, history, culture and the environment. Her goal is to visit all 15 post-Soviet states, and to ride a Ferris wheel in each.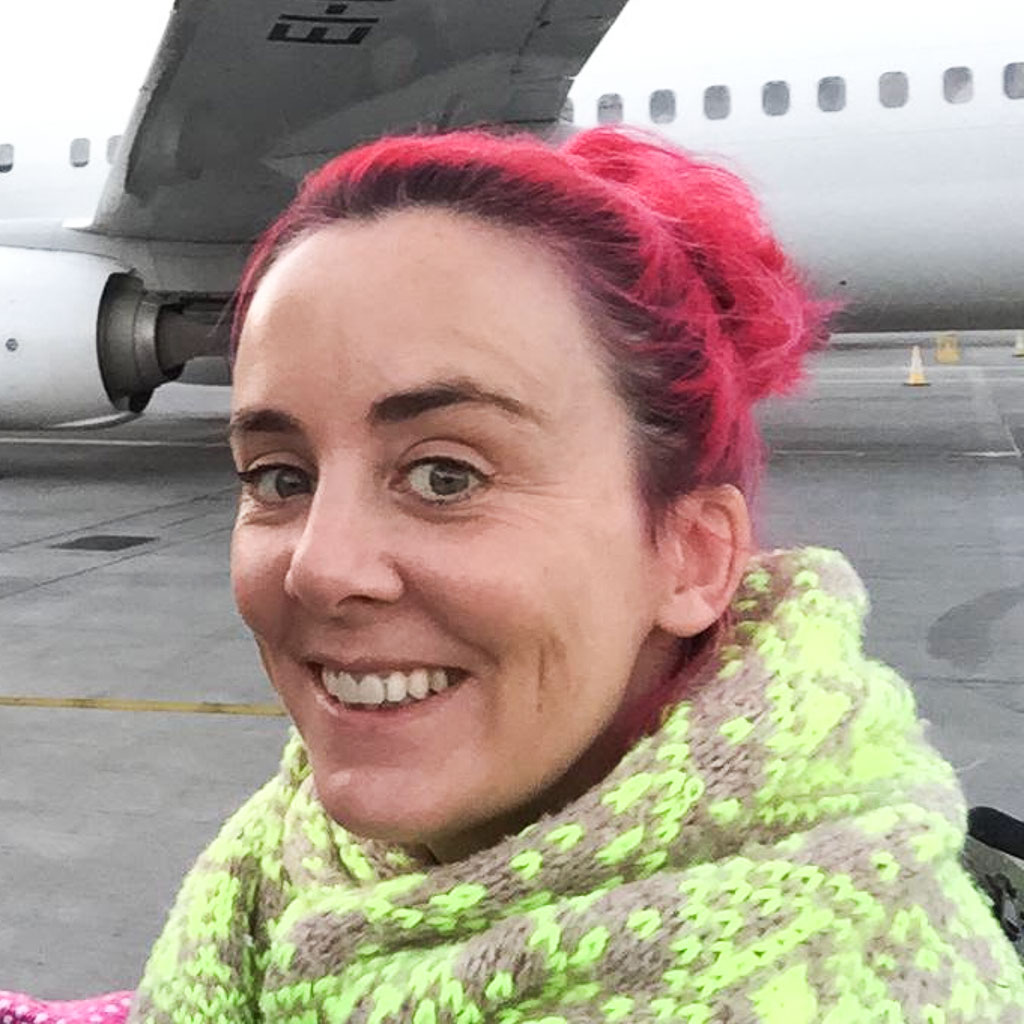 Tamara Hinson WriterSurrey, UK
---
Tamara Hinson is a freelance travel writer whose favorite places include India, Vietnam, Singapore and Zambia. A former snowboard instructor, she has a soft spot for the mountains and is also a keen mountain biker who's cycled around Aruba, Tanzania and Gozo.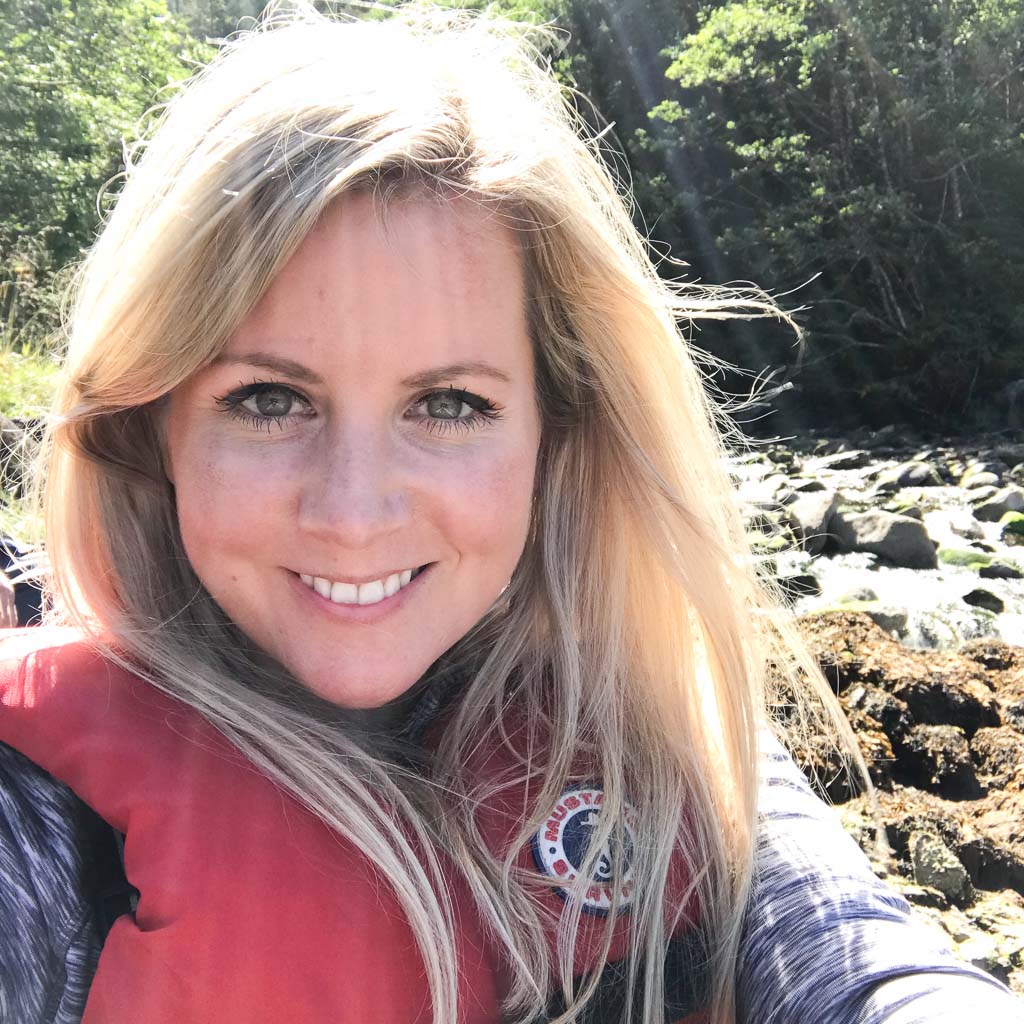 Lizzie Pook WriterLondon
---
An award-winning wildlife and adventure travel writer, Lizzie is obsessed with predators and criss-crosses the globe in search of the next wildlife sighting. Bylines include The Telegraph, Guardian and The Independent.
Sue Watt WriterLondon
---
Sue Watt is an award-winning London-based writer with a passion for African travel and conservation. Her bylines appear in The Times, The Telegraph, The Independent, BBC Wildlife, Travel Africa and Luxury Travel Magazine.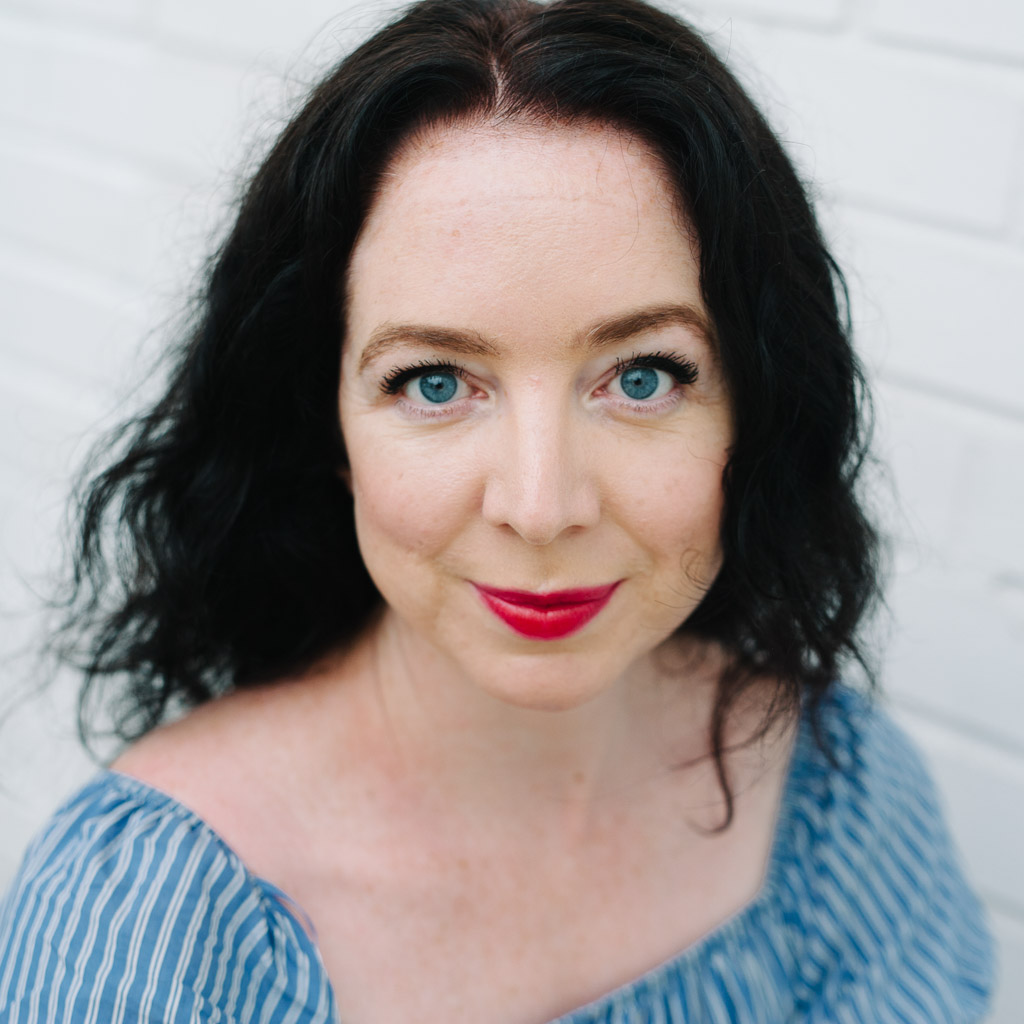 Karen Gardiner WriterEdinburgh/Baltimore
---
Karen is a freelance writer from Scotland, whose articles have appeared in publications including Condé Nast Traveler, BBC Travel, The Guardian and Canadian Geographic Travel. She is particularly drawn to remote places, the far North and cold islands.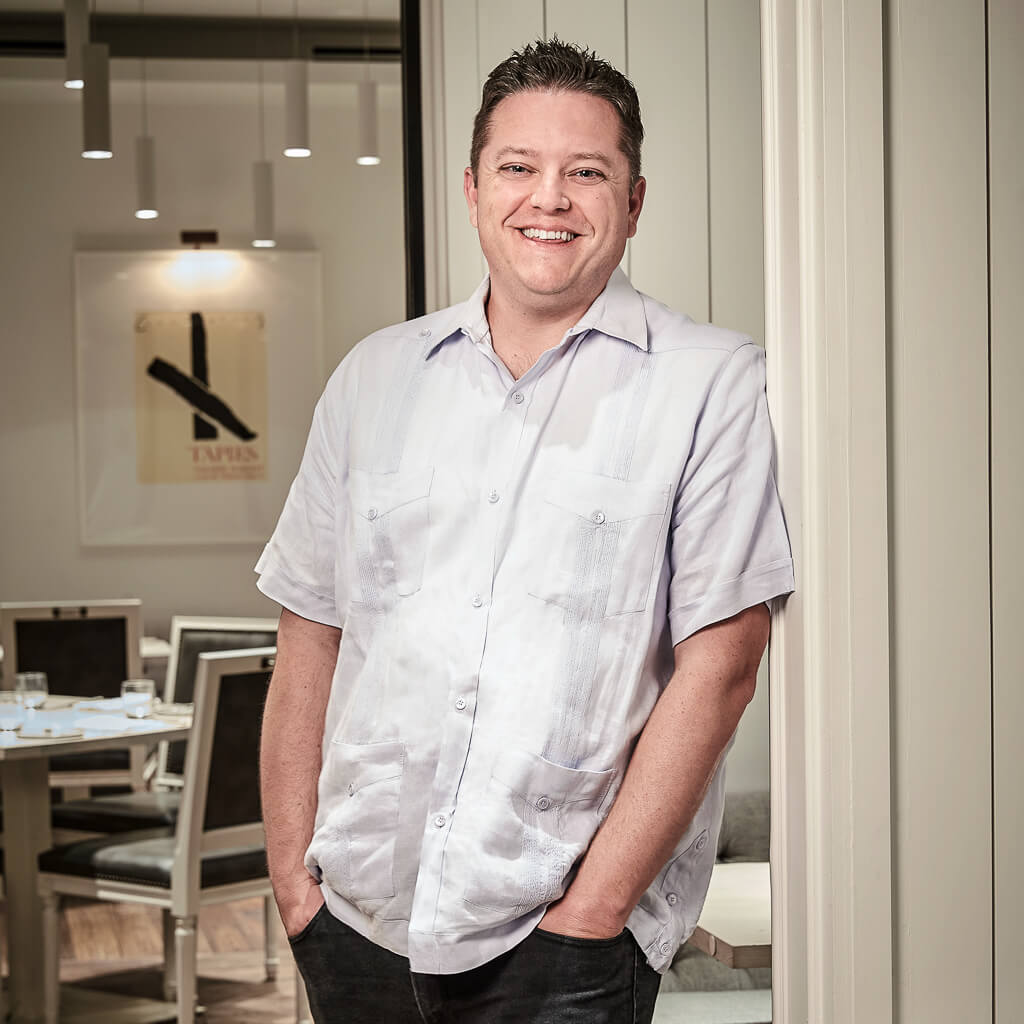 Nevin Martell WriterWashington, DC
---
Nevin Martell is a freelance writer who has been published by the Washington Post, New York Times and Travel + Leisure. He has also authored eight books, including the travelogue-memoir, Freak Show Without a Tent.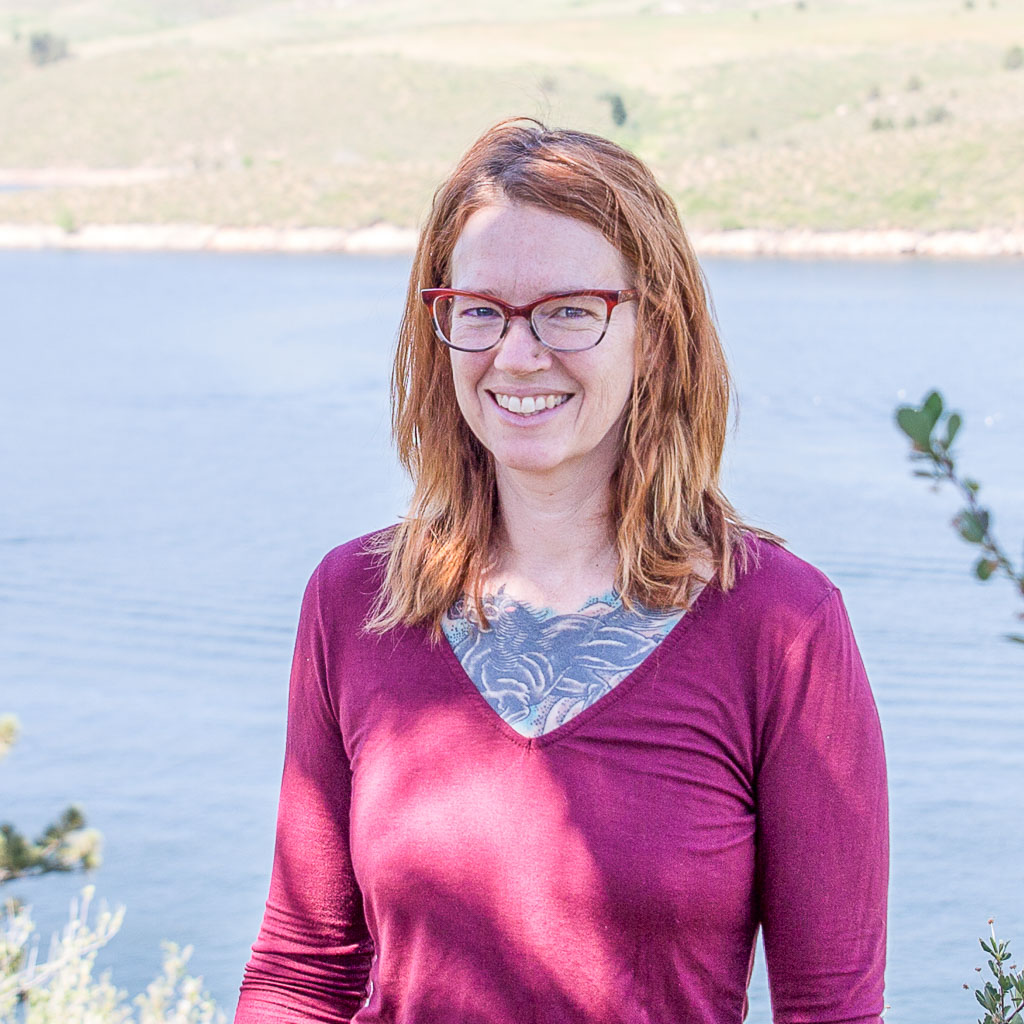 Stacey McKenna WriterColorado
---
Stacey McKenna is a Colorado-based freelance writer who covers travel, nature, science and adventure. Whether airing out family roots or excavating the truth behind a Bahamian wild horse extinction, she's always seeking deep stories with wide-angle context.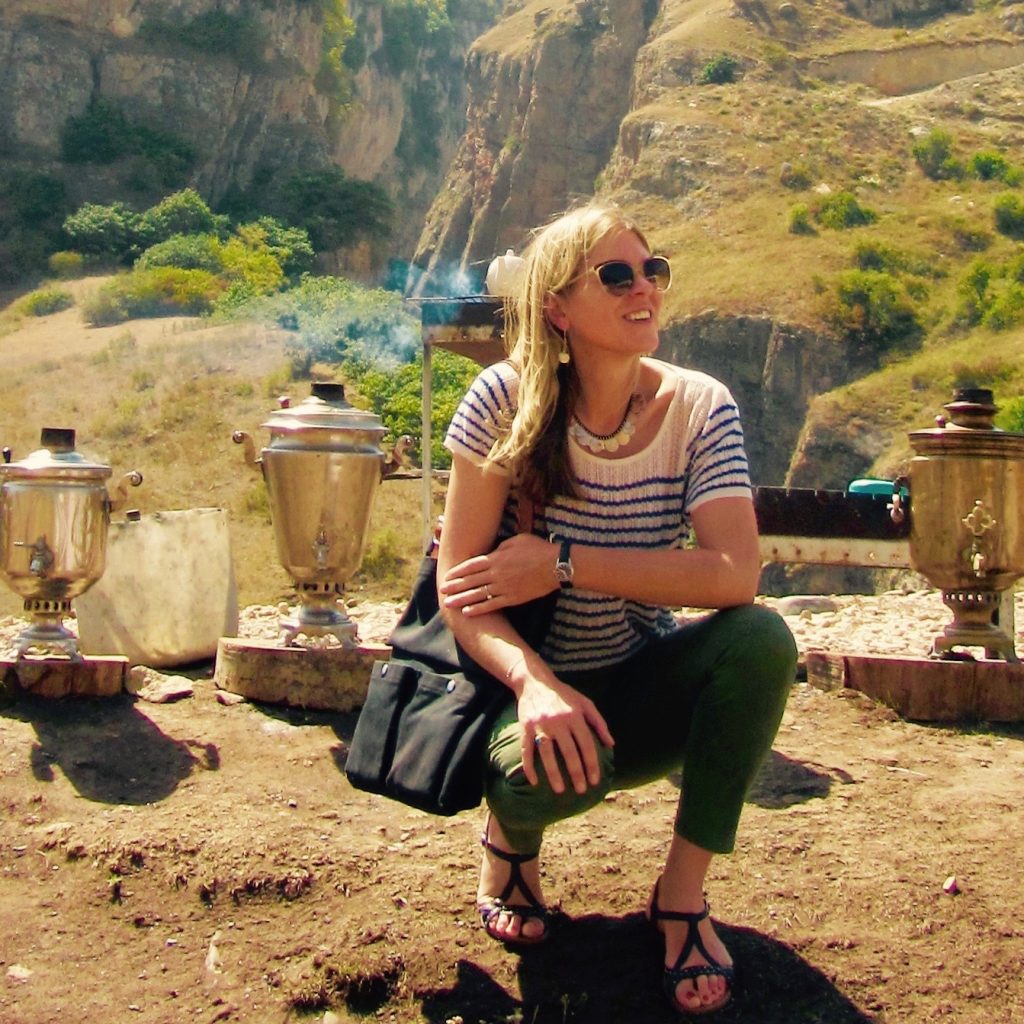 Caroline Eden WriterEdinburgh
---
A regular contributor to The Guardian, FT, Telegraph and BBC Radio 4, Caroline specializes in emerging destinations, mainly in the ex-USSR. She's also the author of 'Samarkand—recipes and stories from Central Asia and the Caucasus.'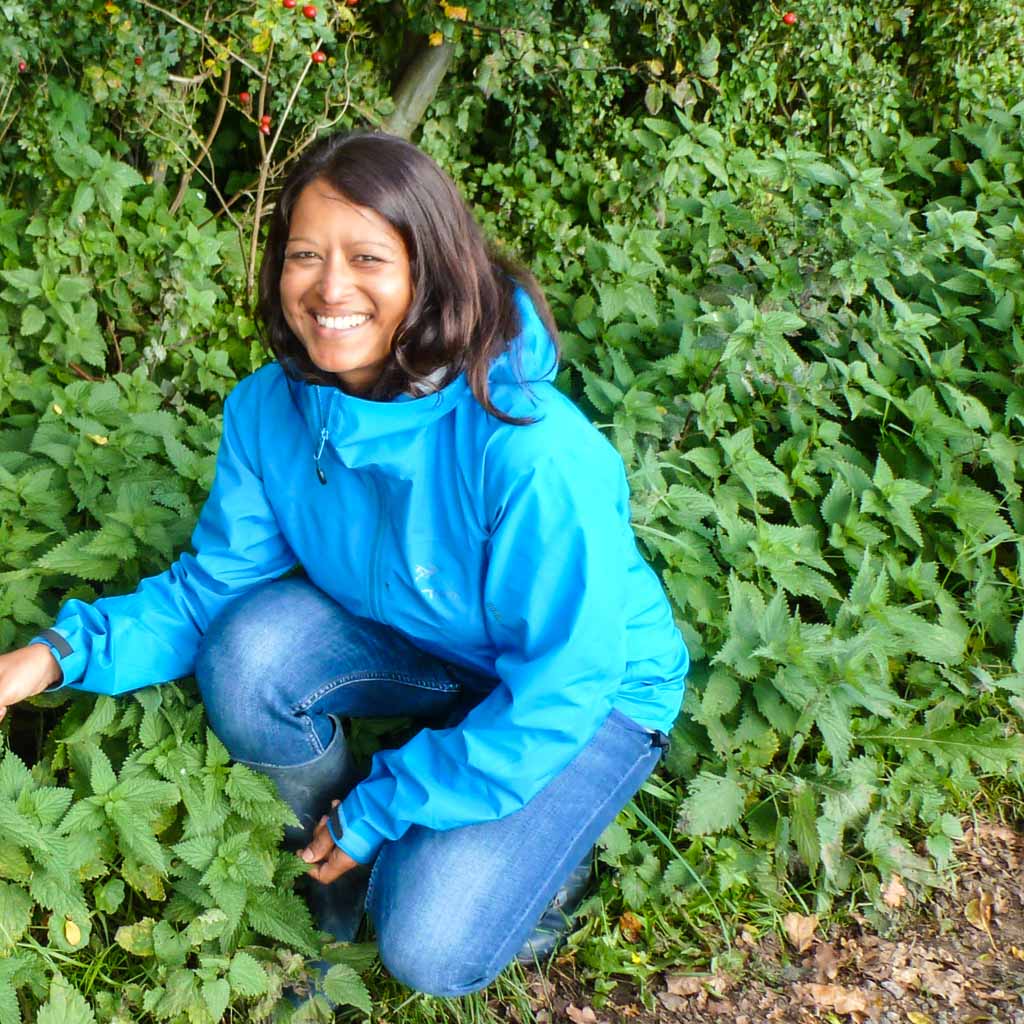 Jini Reddy WriterLondon
---
Eco-spiritual by nature and a cultural cocktail by birth, Jini Reddy is an author and features writer who contributes to UK national media. Her first book, Wild Times, was published in 2016 and she is working on her second, for Bloomsbury Books.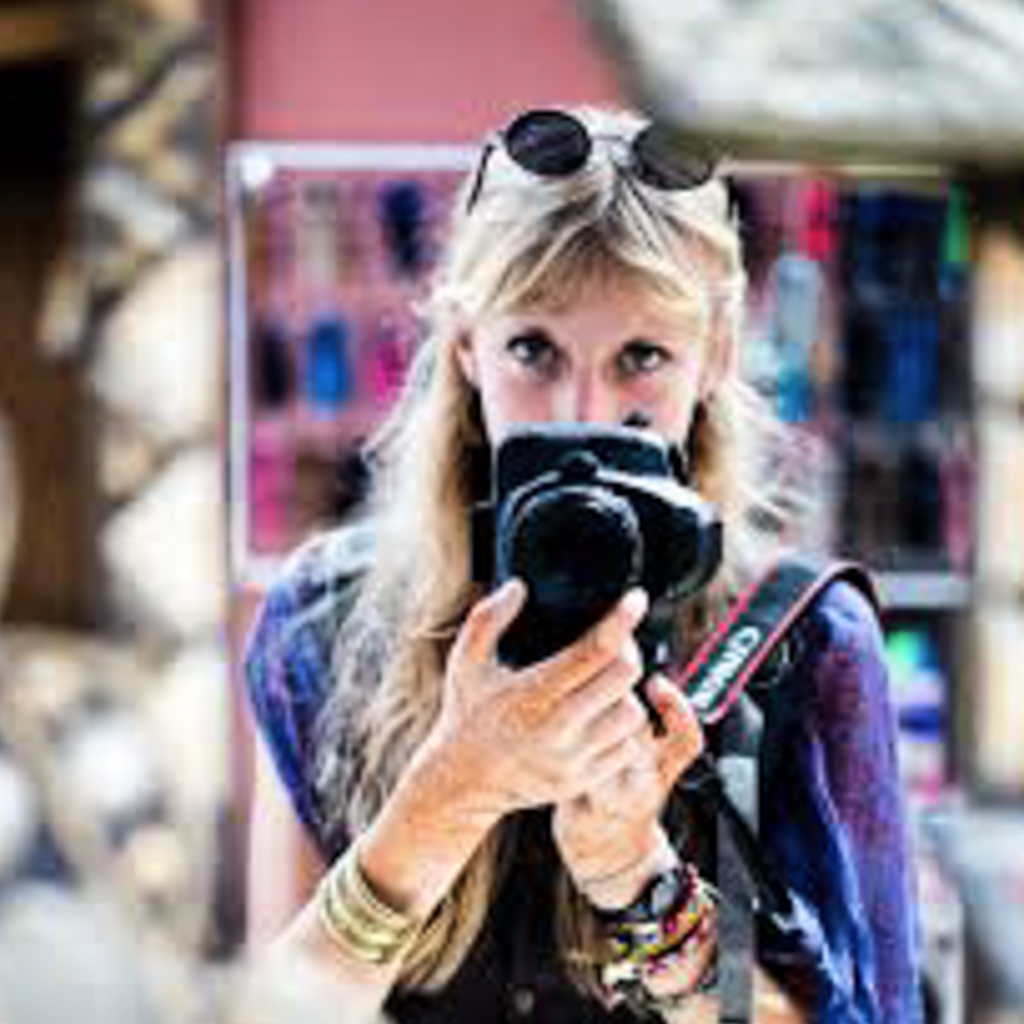 Annapurna Mellor PhotographerManchester, UK
---
Annapurna Mellor is a travel photographer and writer based in the UK, published in the likes of Lonely Planet Magazine and National Geographic Traveller. Her work focuses on people and culture, and she has a particular love for India.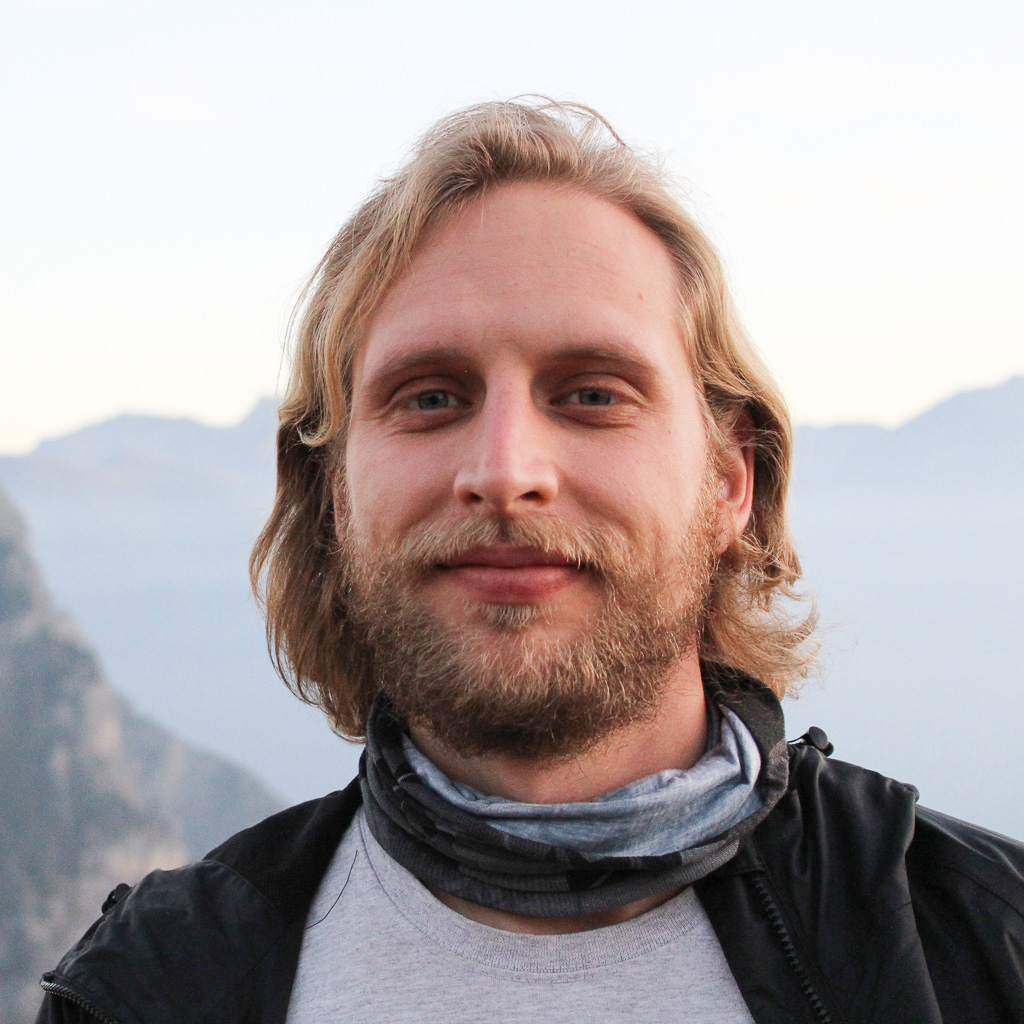 Joey Tyson WriterLondon
---
Born in Yorkshire and based in London, Joey Tyson is a freelance travel writer for a variety of consumer and trade publications. He enjoys the unusual, loves the outdoors and thinks it's people that make travel worth writing about.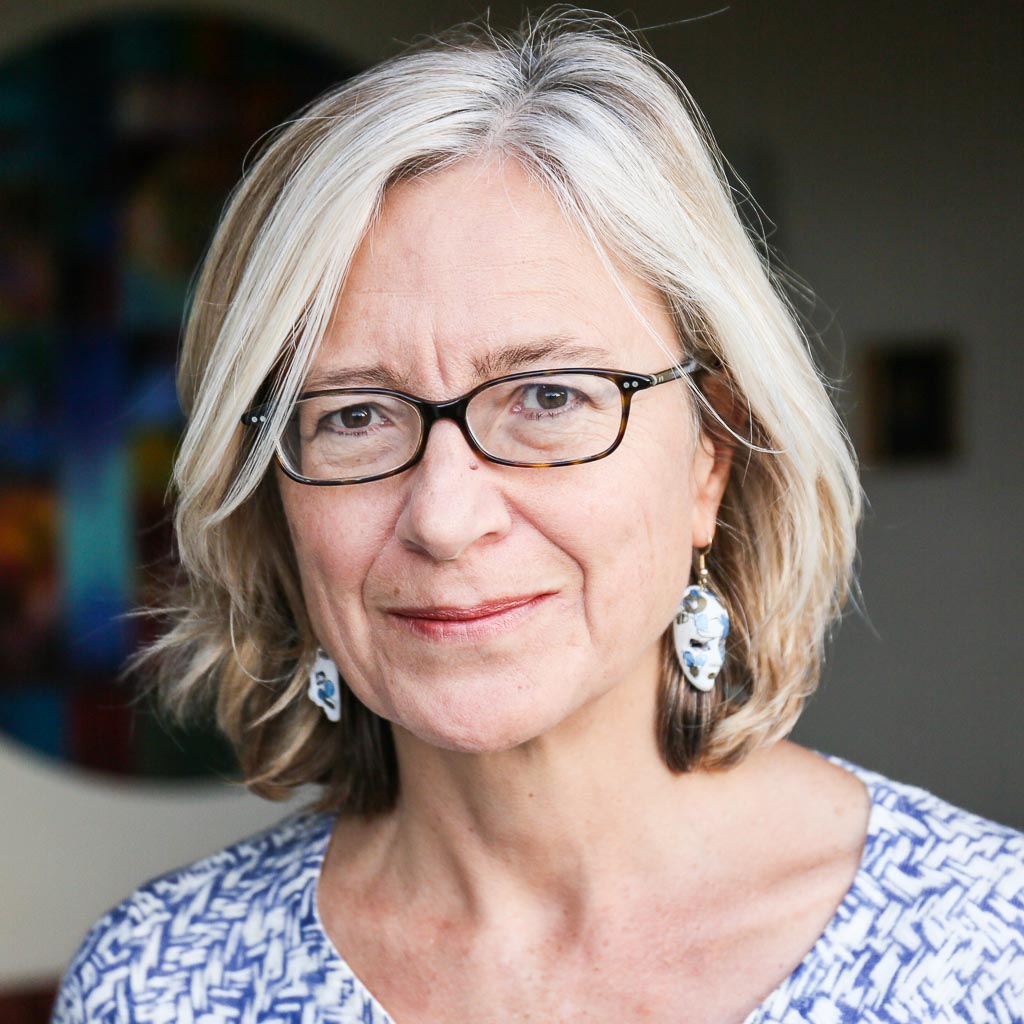 Juliet Rix WriterLondon
---
Juliet Rix is an award-winning travel writer, journalist, author and broadcaster. She works for the Telegraph, Times, Guardian, BBC Radio and many others, and is the author of Malta & Gozo (Bradt Guides, 4th edition, 2019).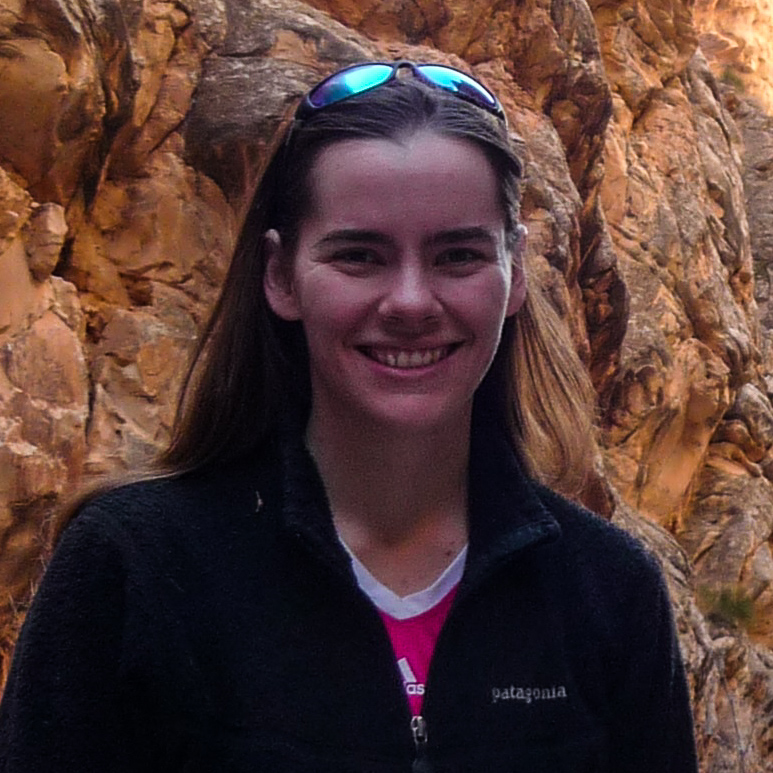 Kristen Pope WriterWyoming
---
Kristen Pope is a freelance writer and editor who writes about outdoor adventure, travel, science and wildlife. She is a media member of the Adventure Travel Trade Association and is always planning her next adventure.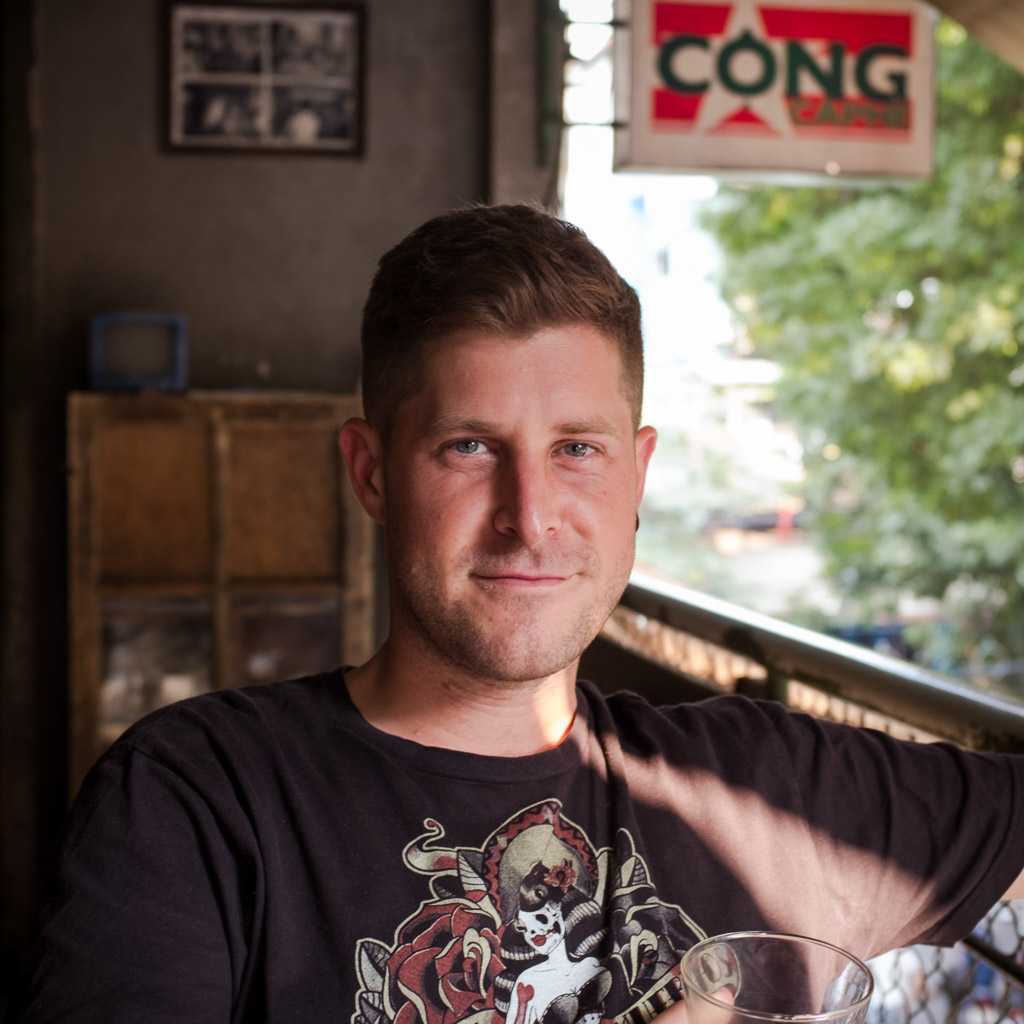 Travis Hodges PhotographerHanoi, Vietnam
---
Travis is a British photographer currently based in Vietnam. His work, focusing on social issues and globalization, has received numerous awards and been published and exhibited internationally.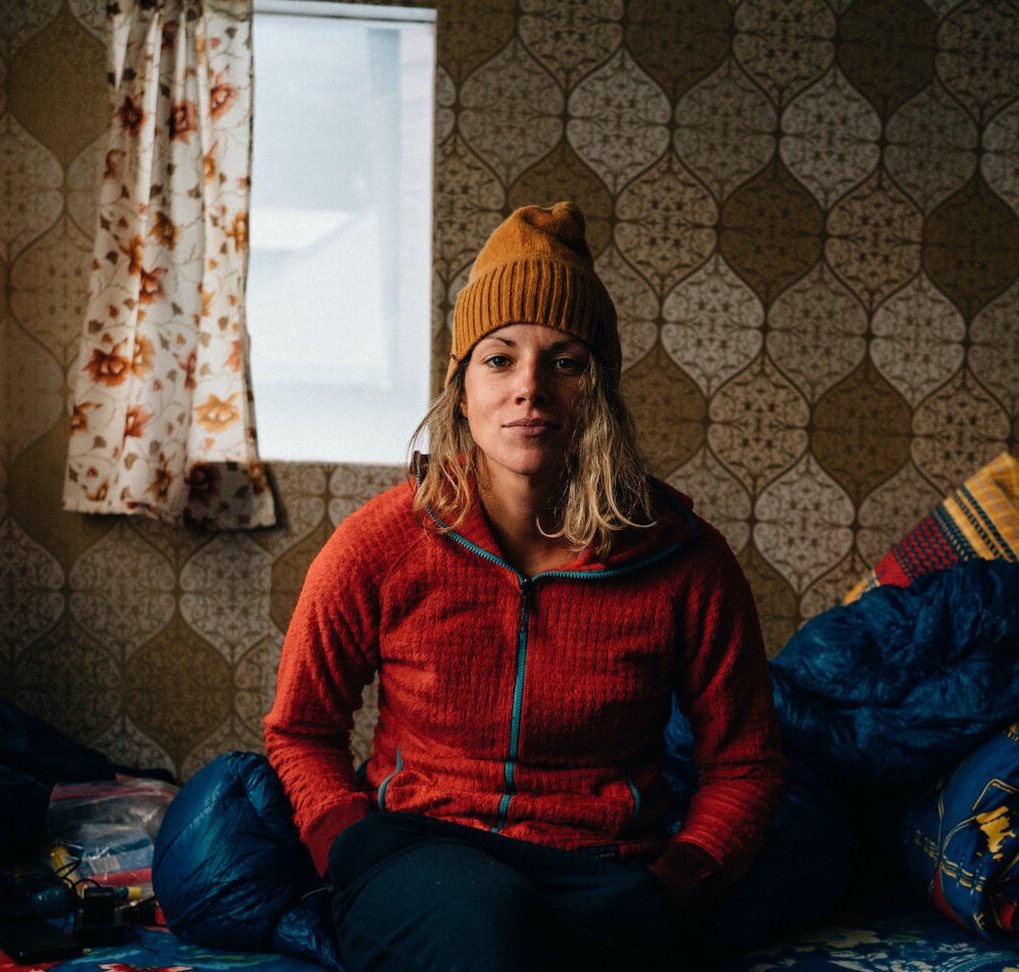 Anna Callaghan WriterColorado
---
Anna Callaghan is a freelance journalist and filmmaker based in Boulder, Colorado. Her writing has appeared in publications including Outside magazine, Mashable, and the Seattle Times, covering topics like selling her kidney on Facebook (pretty easy) to mountaineering (harder).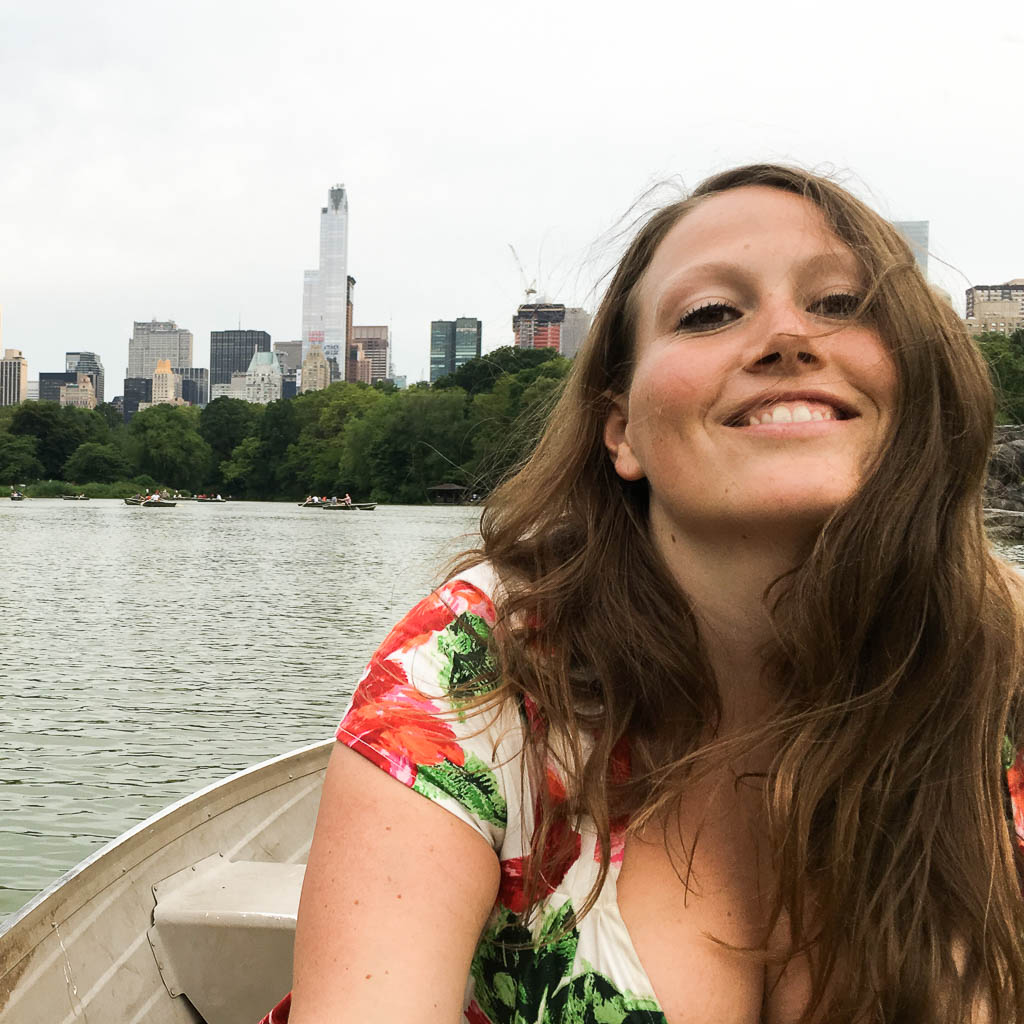 Michelle Arrouas WriterBerlin
---
Michelle Arrouas is a Danish-French freelance journalist based in Berlin, covering international affairs, European politics and travel. Recent bylines include BBC Capital, Harper's Bazaar, CNN's Explore Parts Unknown, and Roads & Kingdoms.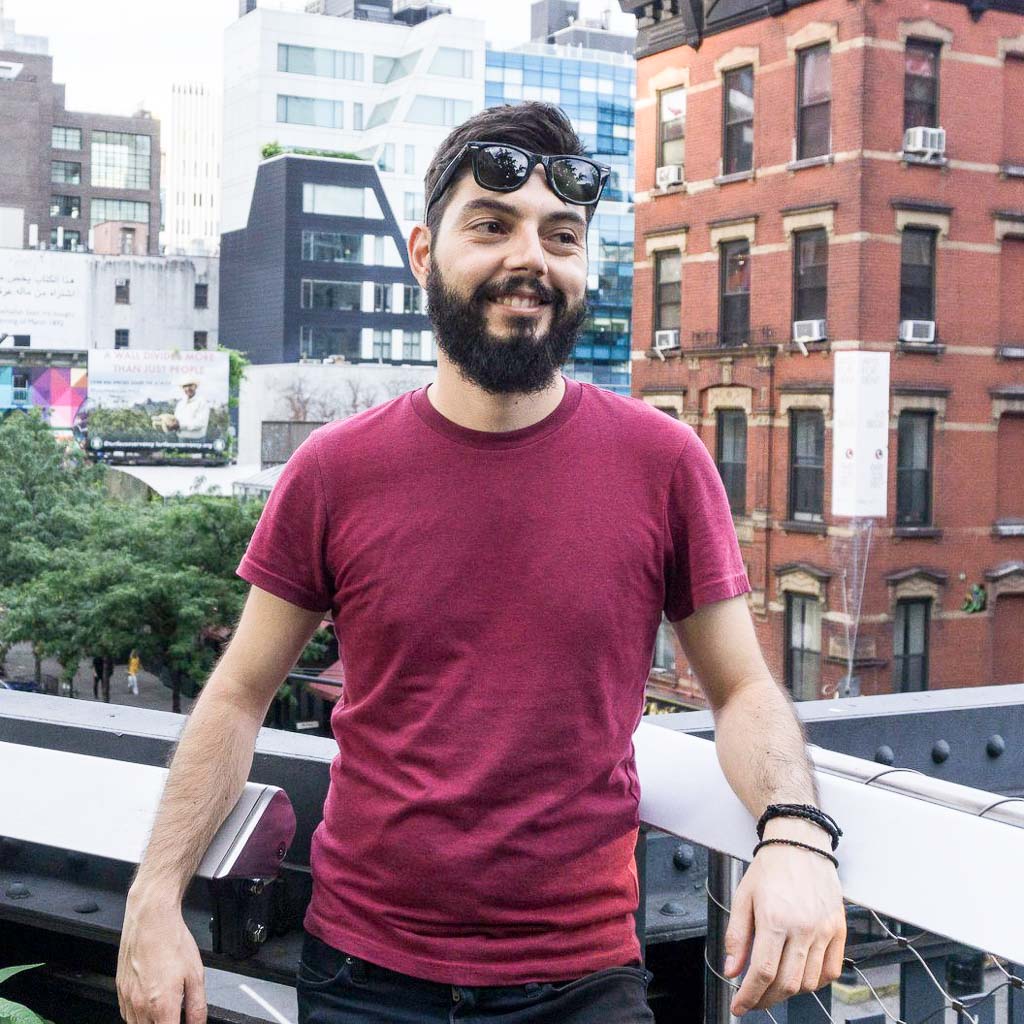 Demetrios Ioannou WriterAthens and Istanbul
---
Demetrios Ioannou is an independent journalist and documentary photographer. He is based in Athens and Istanbul, covering a wide range of news in the region. His work has appeared in The New York Times, The Economist, POLITICO Europe, NPR and BBC Travel, among others.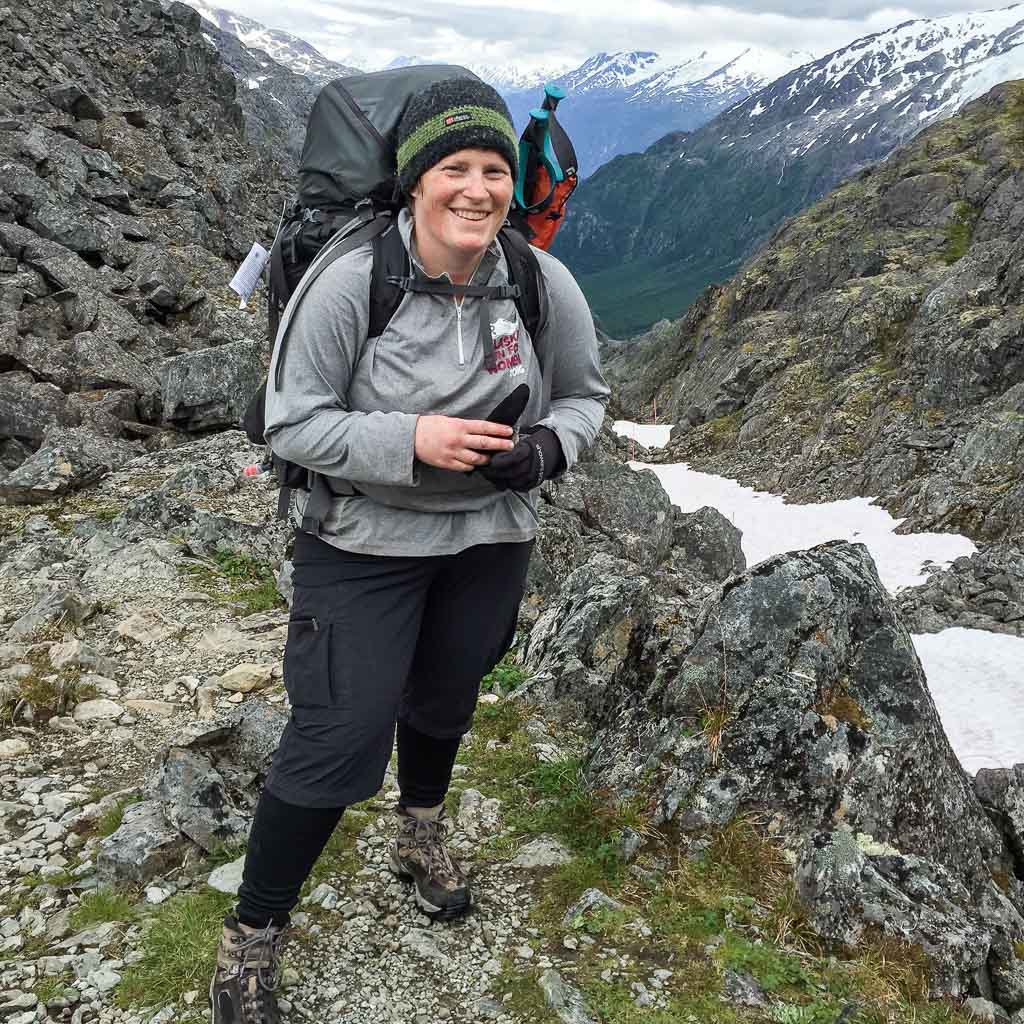 Jenna Schnuer WriterAnchorage
---
Jenna Schnuer is an Anchorage-based New Yorker and freelance writer whose writing credits include The New York Times, National Geographic Traveler, Delta Sky, and Extra Crispy. In 2017, she joined the podcast fray with Life (After Cancer).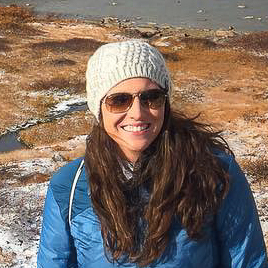 Amanda Ogle WriterTexas
---
Amanda Ogle is a freelance writer and editor based in Texas. She writes about travel, health and fitness, food and drink, and has a passion for sustainability.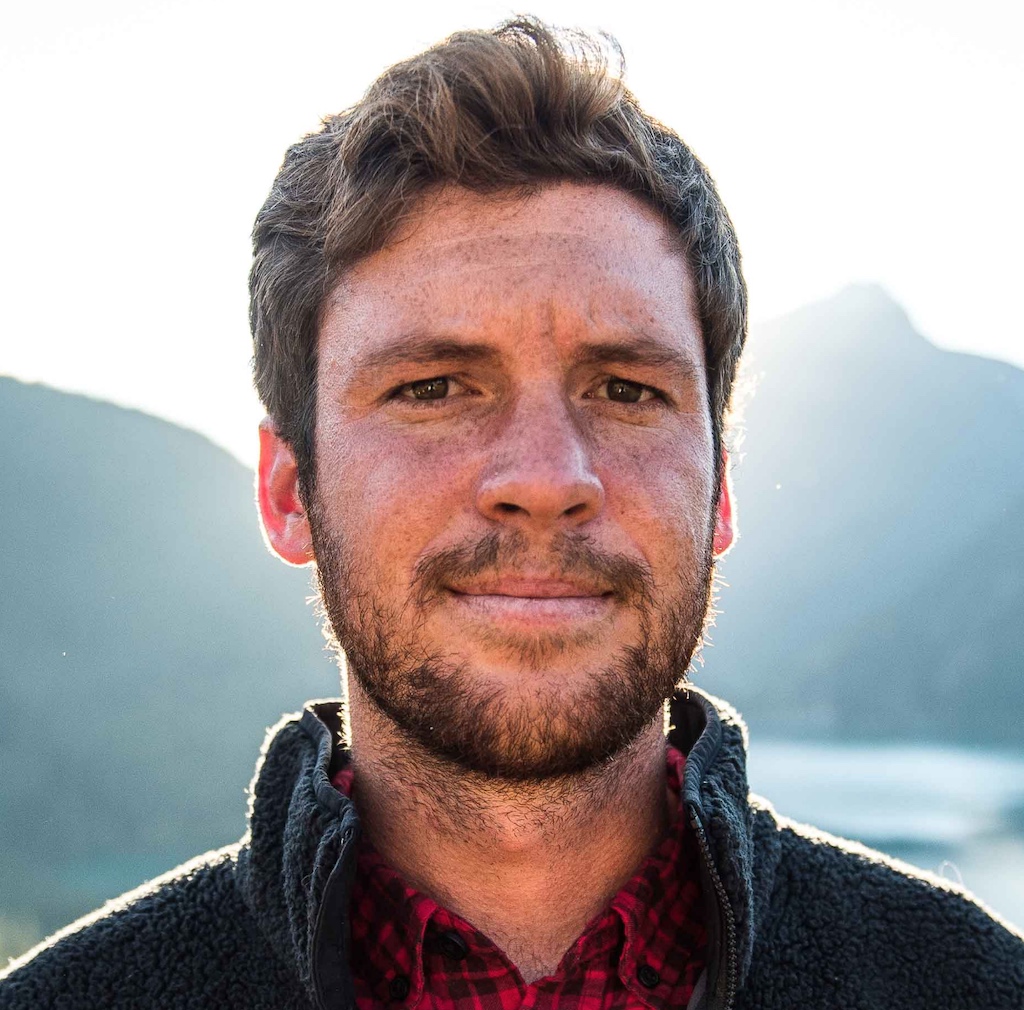 Kade Krichko WriterSeattle
---
Although Kade lives in Seattle, his passion for stories has led him from the Western US to rural China and the barbed-wire surf scene in Lebanon, with many a pitstop in between. Along the way, he's published work with The New York Times, POWDER, and several global publications, and picked up national writing awards.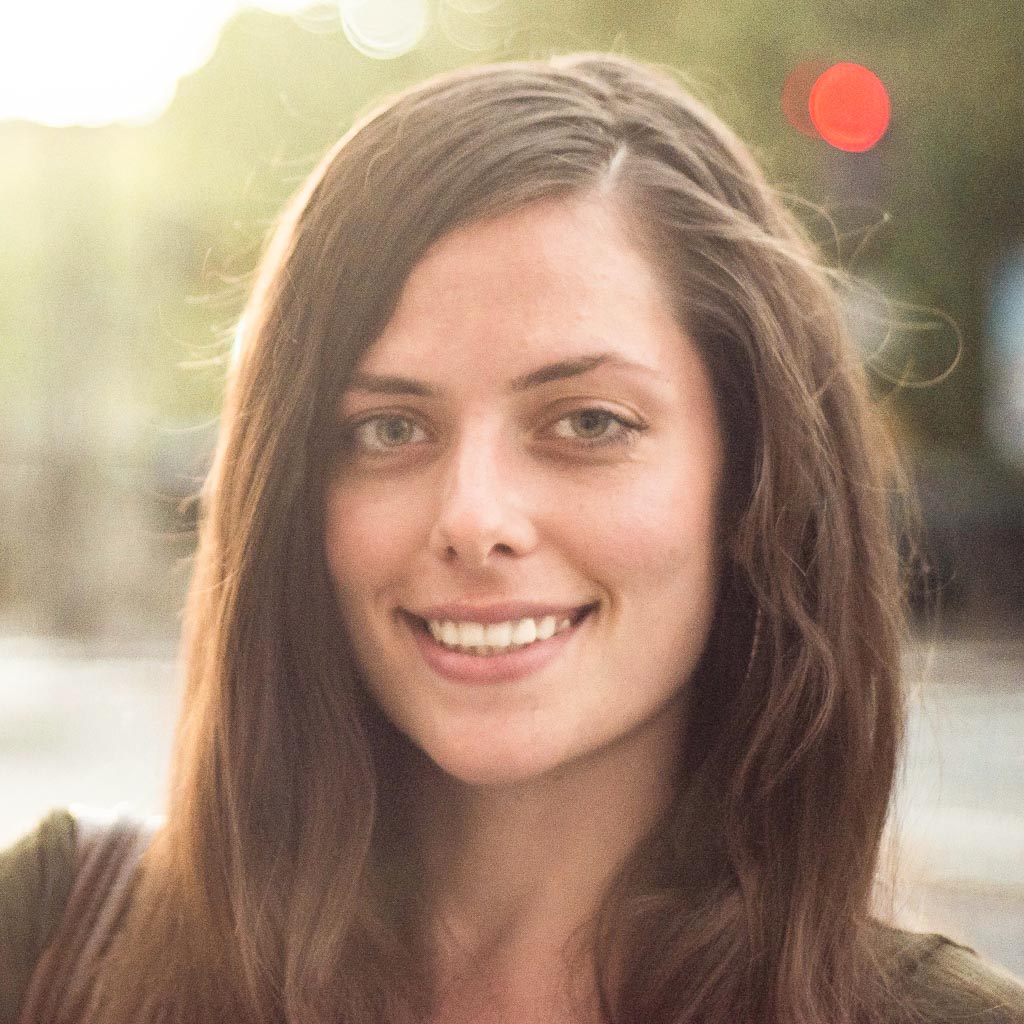 Hannah Meltzer WriterParis
---
Originally from London, Hannah is based in Paris where she covers French culture and society, current affairs and travel. The Paris destination expert for Telegraph Travel, she's also written for Vanity Fair, openDemocracy and New Statesman.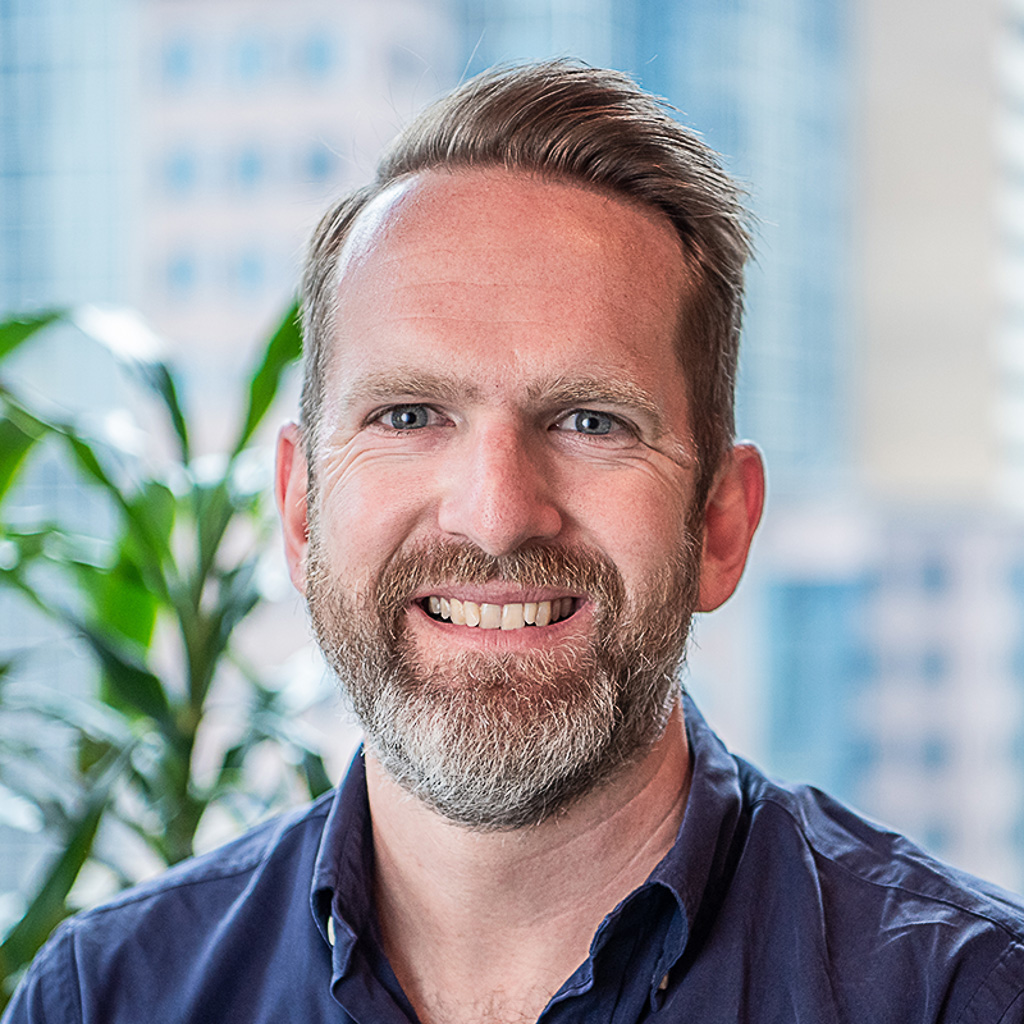 James Thornton WriterMelbourne, Australia
---
James left a lucrative career in investment management to join Intrepid Travel. Inspiration for his career change came during his travels in Brazil, when he decided he wanted to spend the rest of his life doing something he loved, instead of helping the rich get richer. After working his way up the ladder, James became the first non-co-founder CEO of Intrepid Travel in 2017.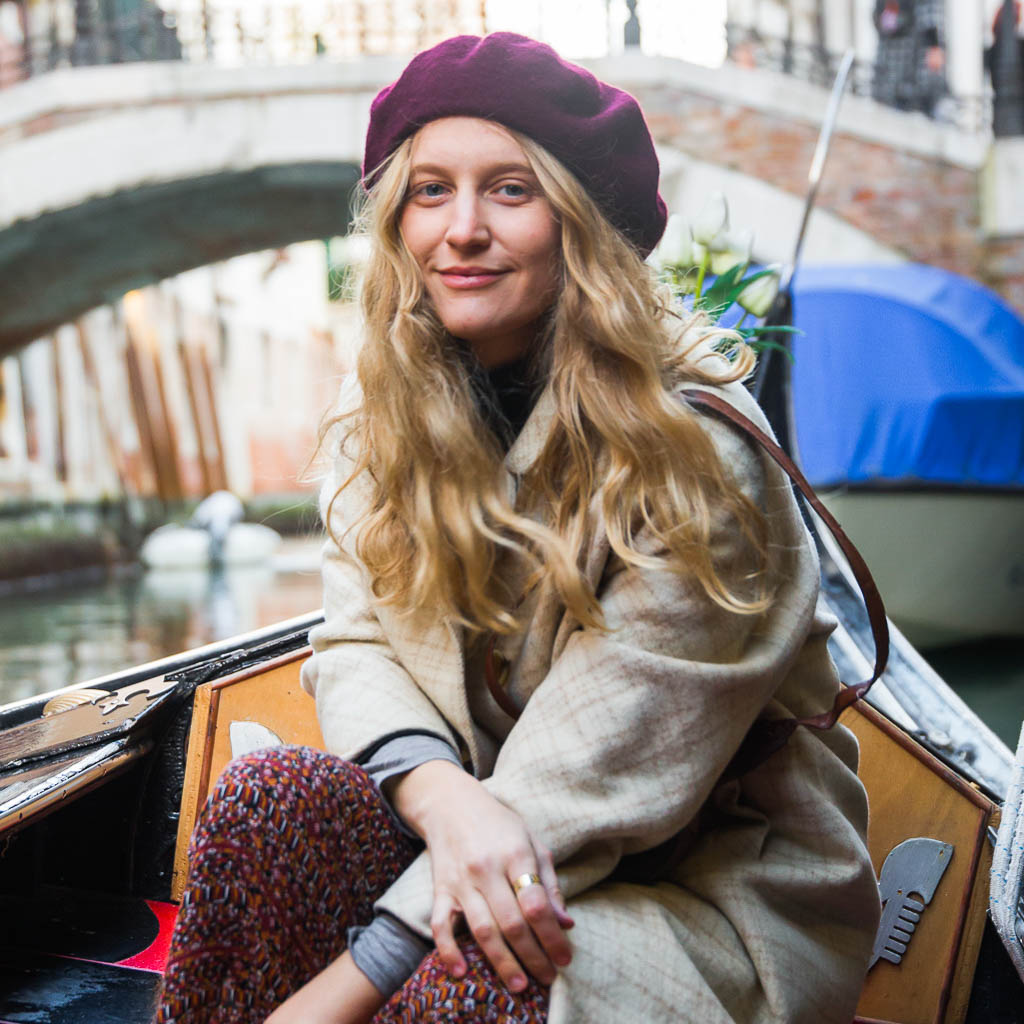 Katie McKnoulty WriterLe Marche, Italy
---
Katie McKnoulty is an Australian travel writer, photographer and branding consultant, working remotely from Le Marche, Italy, and documenting her experiences at The Travelling Light. She's interested in stories about people living and working in new ways. Her stories and photos have appeared in Lonely Planet, Forbes, Hostelworld, Broadsheet, and Tiny Atlas Quarterly.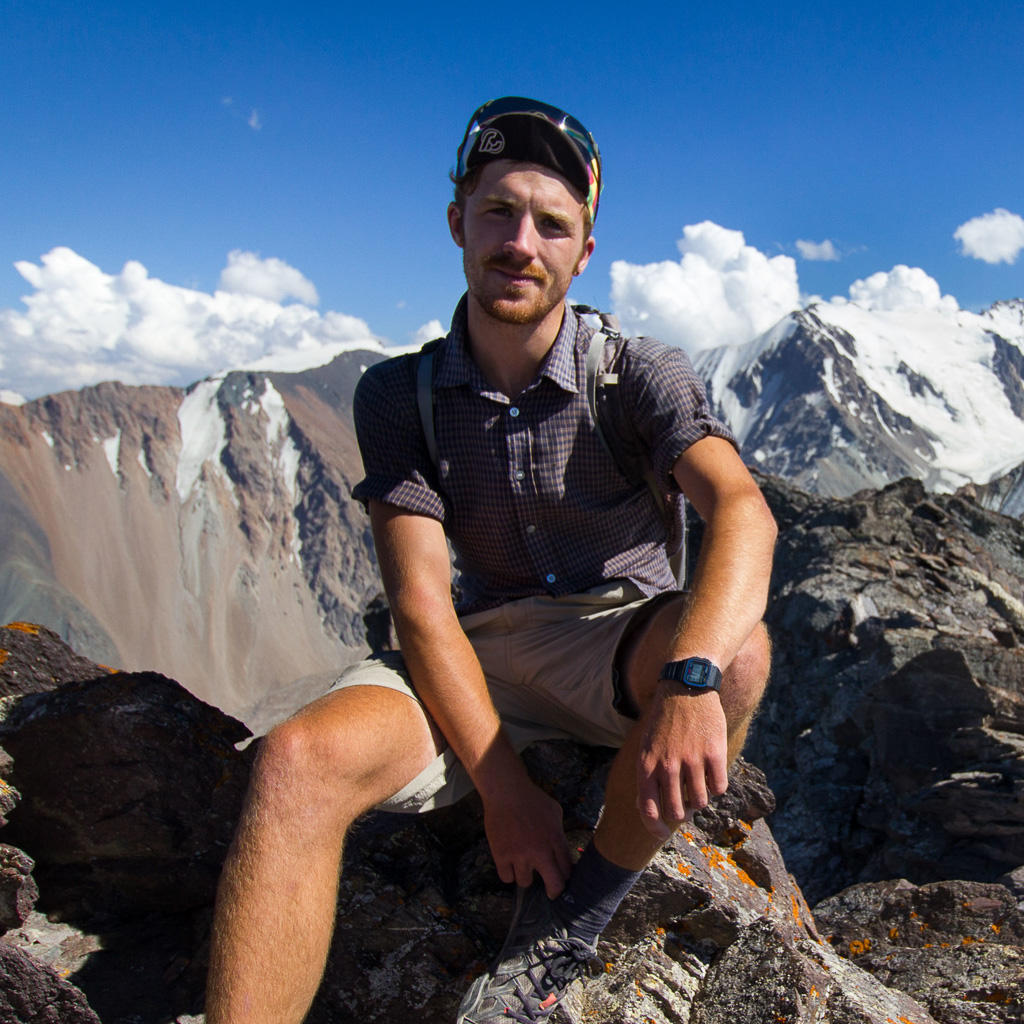 Joshua Cunningham Photographer & writerLondon
---
Joshua Cunningham is a London-based writer, photographer and overland travel enthusiast. He recently authored his first book, Escape by Bike, based on his experience cycling from London to Hong Kong in 2015.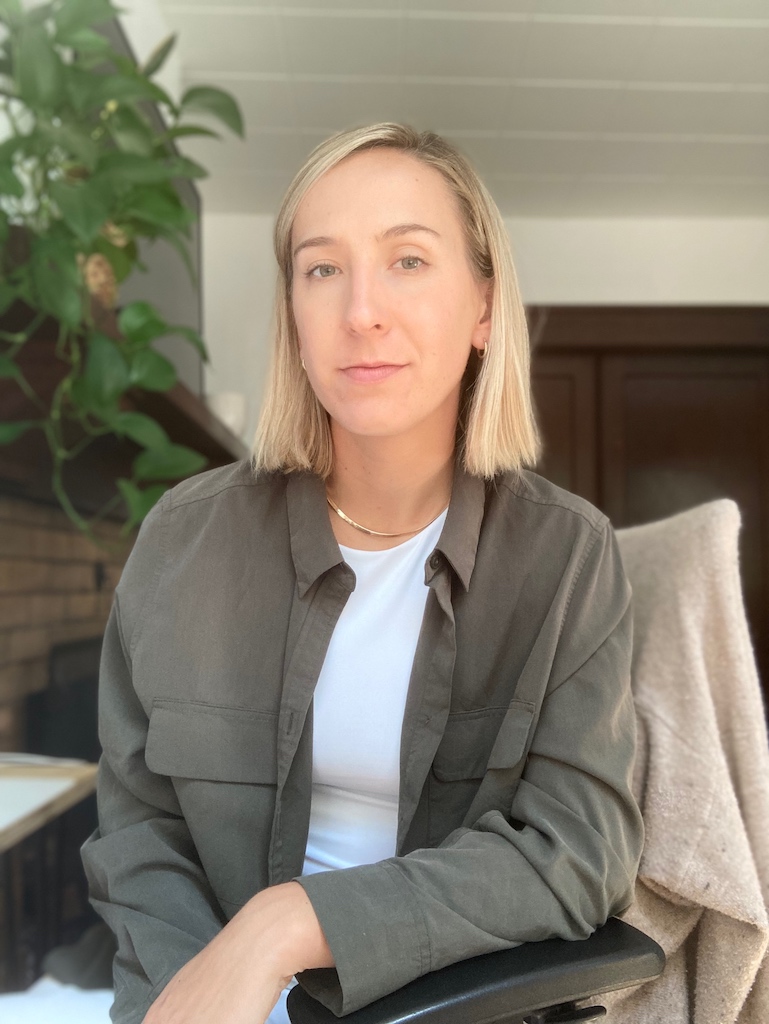 Amelia Arvesen WriterPortland, Oregon
---
Amelia Arvesen is a Portland, Oregon-based journalist, the creator of Honing Her Craft, and an organizer with Empowerment Avenue, a group advocating for incarcerated writers and artists. She has a special interest in outdoor businesses, sustainable travel, and criminal justice reform. Her latest work appears in Outside, Backpacker, Men's Journal, and Via Magazine.
Shaney Hudson WriterSydney, Australia
---
Shaney Hudson is an award-winning travel writer based in Sydney, Australia. She is a contributor to a variety of Australia, UK and US publications, and likes to go where the wild things are.
Geoff Manchester WriterMelbourne, Australia
---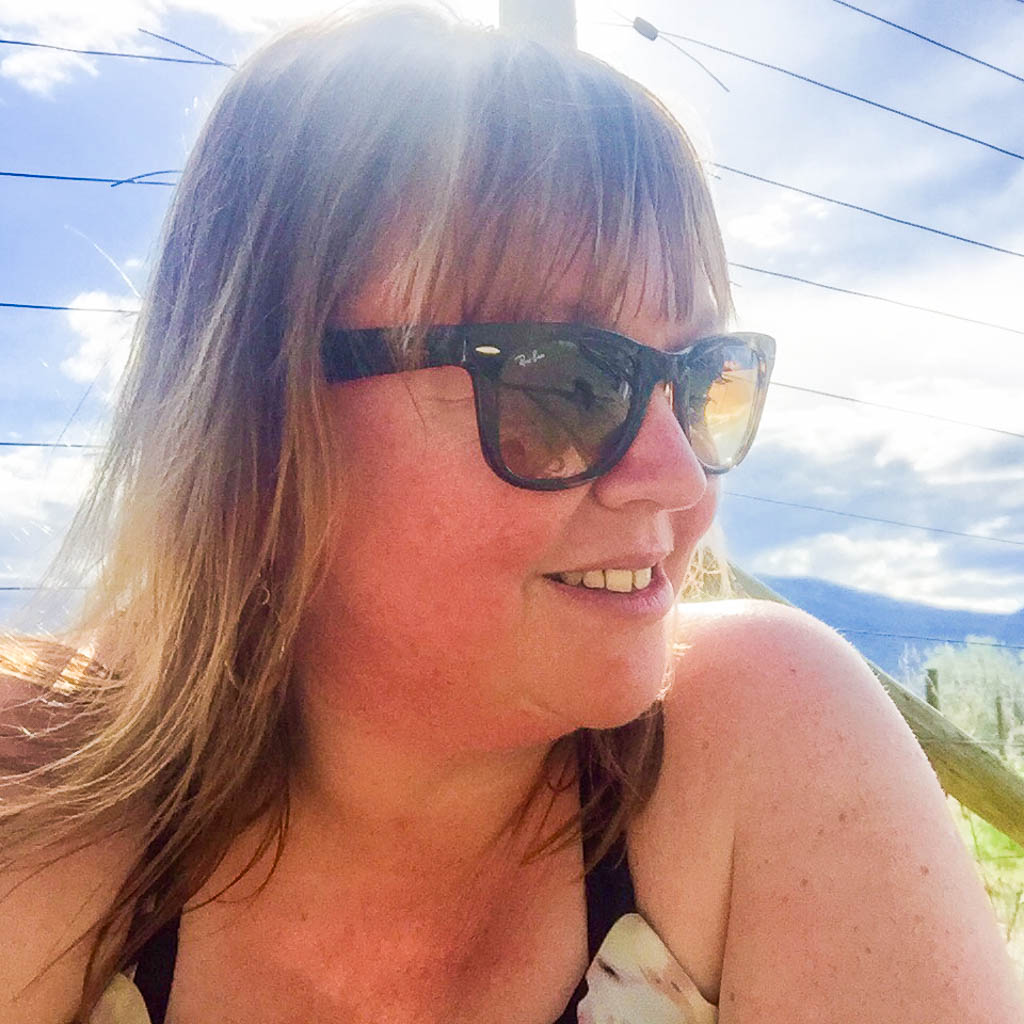 Nikki Bayley WriterVancouver
---
Nikki Bayley is an award-winning travel writer, Rough Guide author, and spirits, food and wine journalist for outlets such as The Guardian, Globe & Mail, and Diffords.com. Based in Vancouver since 2012, her focuses on exploring Canada.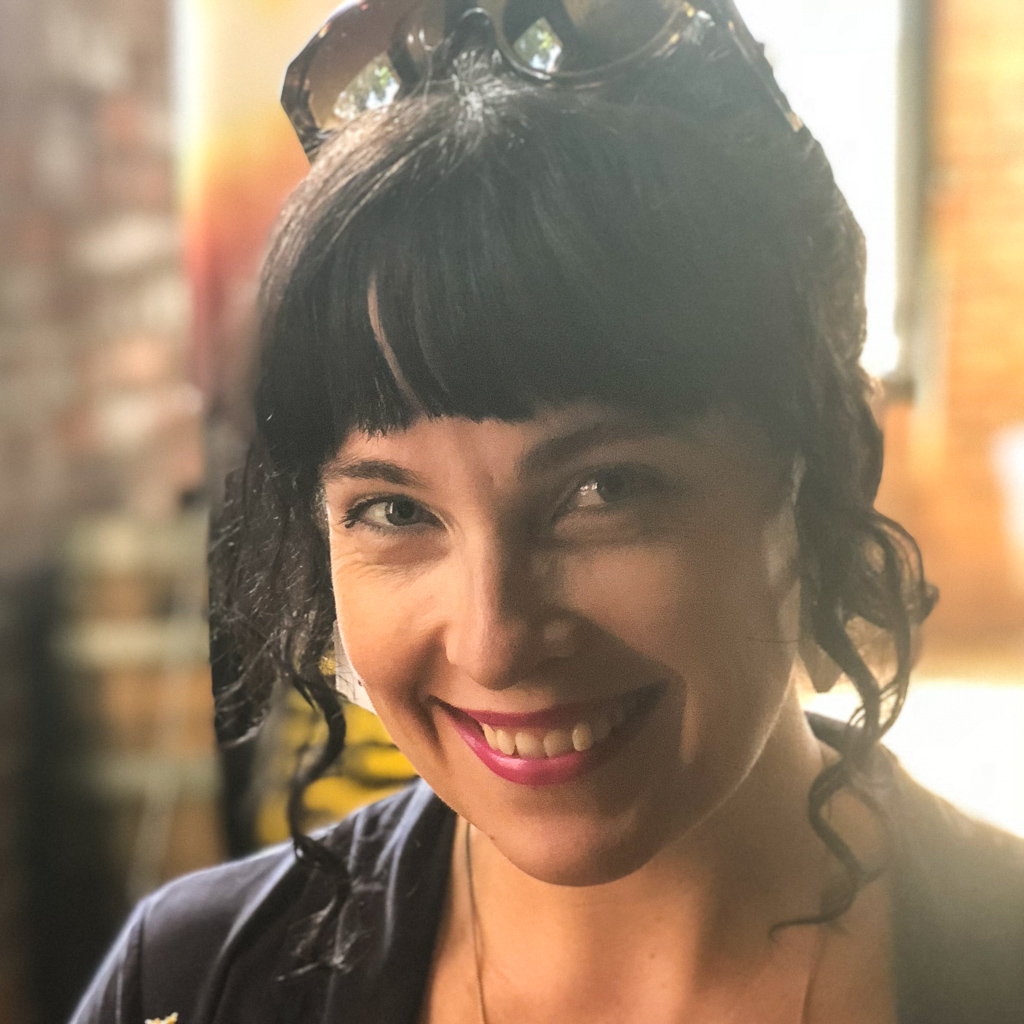 Kate Hennessy WriterSydney
---
Kate Hennessy is a Walkley Award-winning journalist whose writing runs in major newspapers and magazines in Australia and the UK. Her work has taken her to Africa, PNG, Russia, Peru, Taiwan and remote Indigenous communities.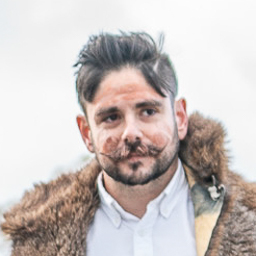 Tim Sculthorpe Writerlutruwita (Tasmania), Australia
---
Tim is a proud palawa man from lutruwita (Tasmania) and the Head of Marketing at Welcome to Country. Tim loves to make, reuse and recycle all the things, all the time. A tourism industry veteran Tim's sustainable obsession is linked to being a proud palawa man from lutruwita (Tasmania), ingrained in him is caring for the land, passing on culture and making strong communities.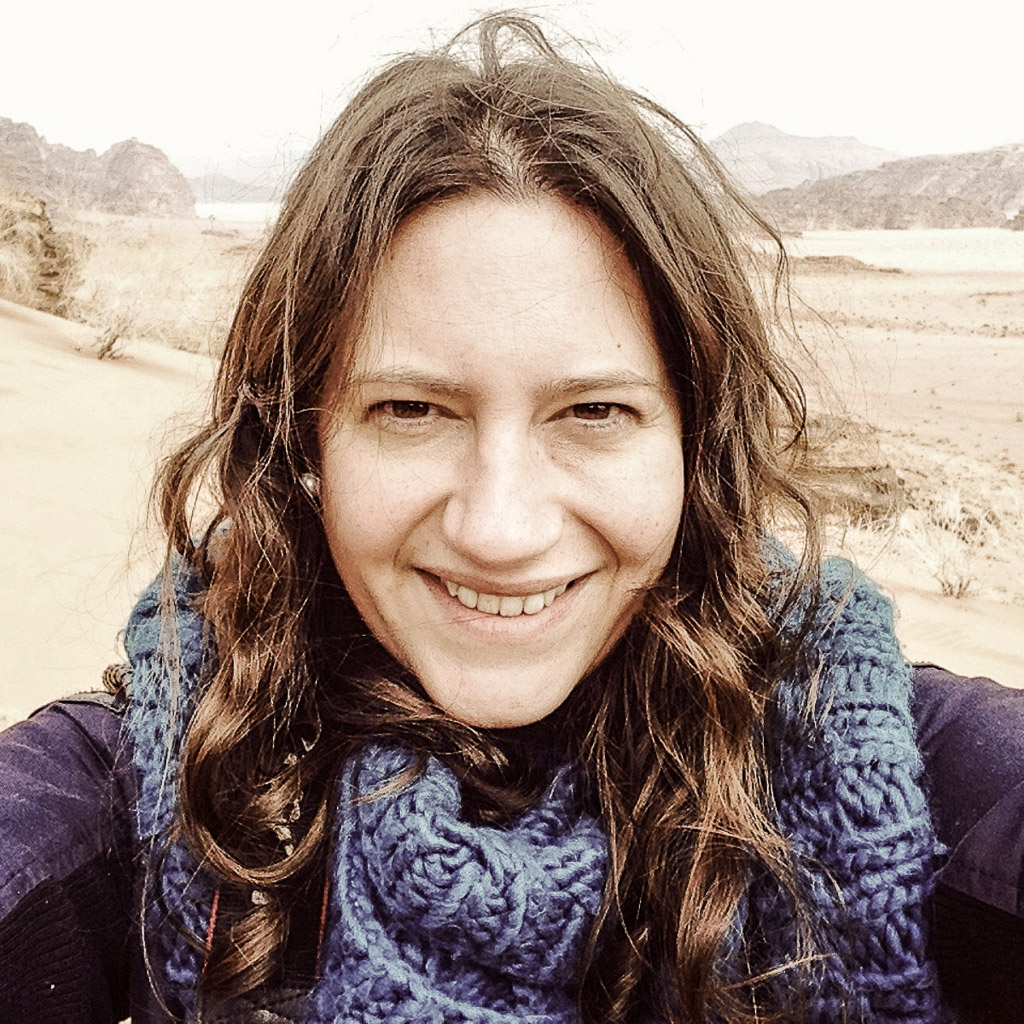 Lorna Parkes WriterLeeds, UK
---
A Londoner who escaped to Yorkshire via Melbourne, Lorna Parkes is a travel writer, editor and co-author of dozens of Lonely Planet guidebooks and travel tomes who is both consummate urban foodie and jungle interloper in love with the tropics.
Julia Buckley WriterVenice
---
Julia Buckley is the former travel editor of the Independent and Evening Standard, who lives in Venice and specializes in Italy for National Geographic Traveller, CNN and the BBC. Brought up in Cornwall and a former Vegas resident, she's the author of travel-health memoir, Heal Me.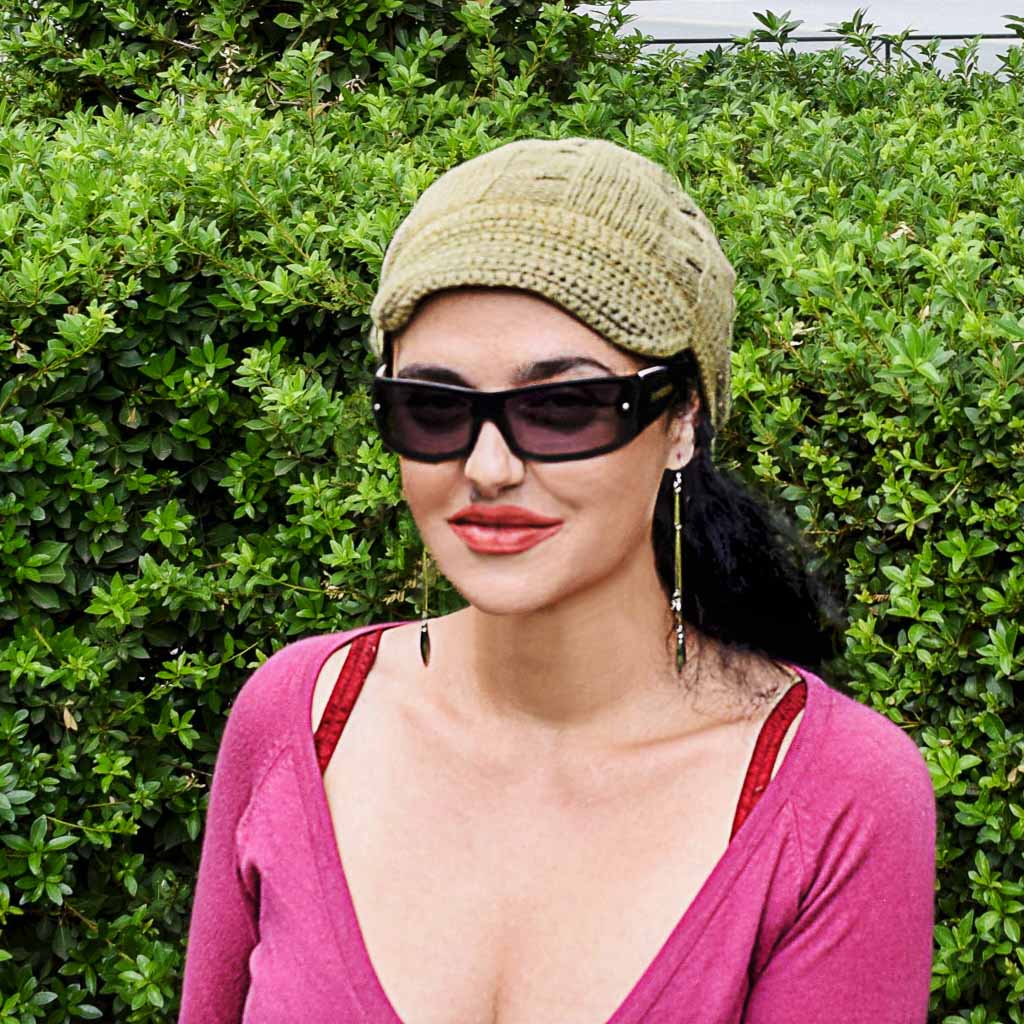 Stav Dimitropoulos WriterAthens
---
Athens-based journalist Stav Dimitropoulos has written for numerous publications including BBC Travel, Discover Magazine, Nieman Journalism Lab, Earth Island Journal and Womankind—she's also reported for CBC, CBS Radio and Fox TV.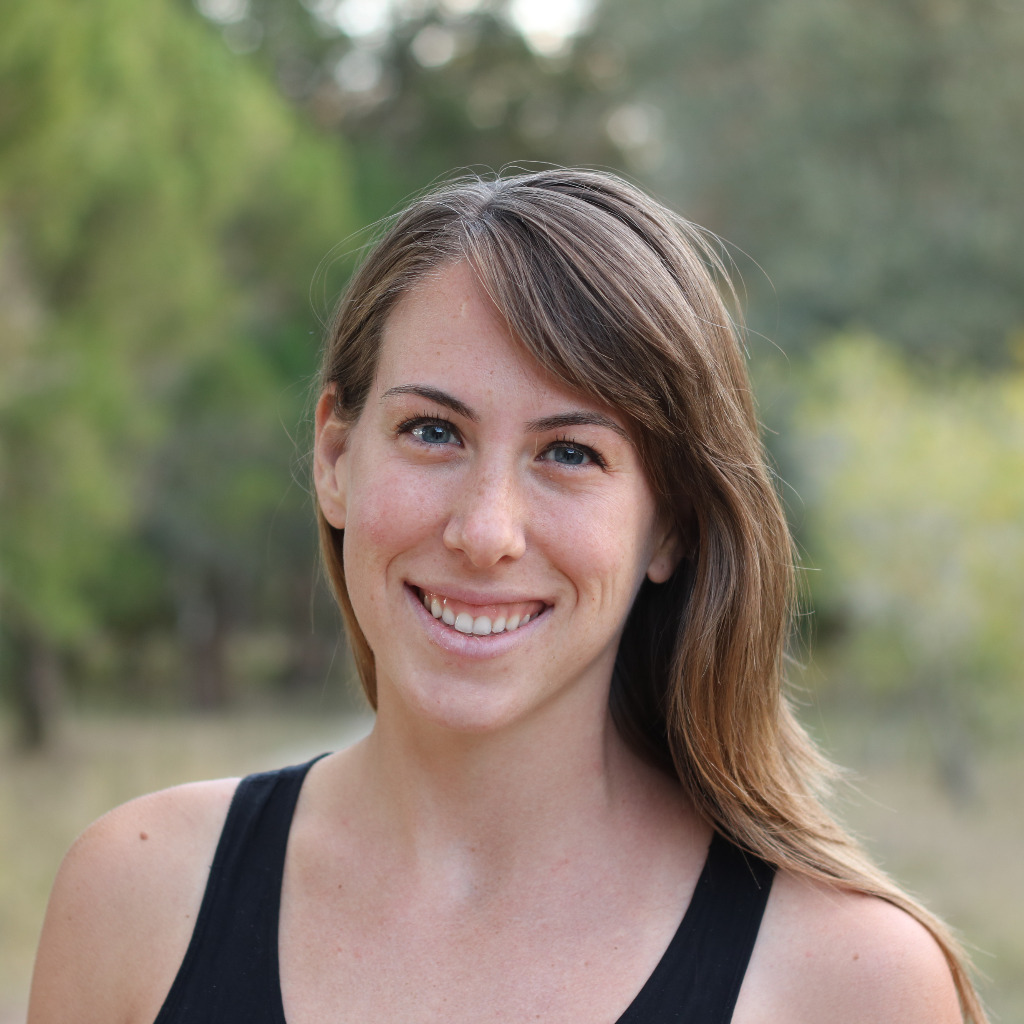 Allison Yates WriterChicago
---
Allison Yates is a Chicago-based writer covering travel, women and society in the US Midwest, Latin America and Ibiza. Bylines include the Washington Post, Atlas Obscura, Ozy and others.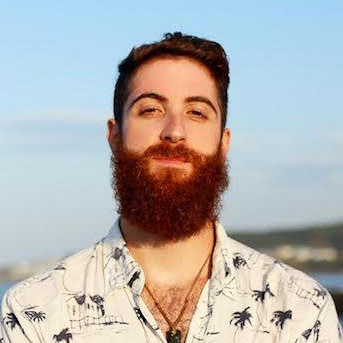 Joel Balsam WriterToronto, Canada
---
Joel Balsam is a freelance journalist and nomad. His work has been published in Time, National Geographic Traveler, The Guardian, Vice and Lonely Planet.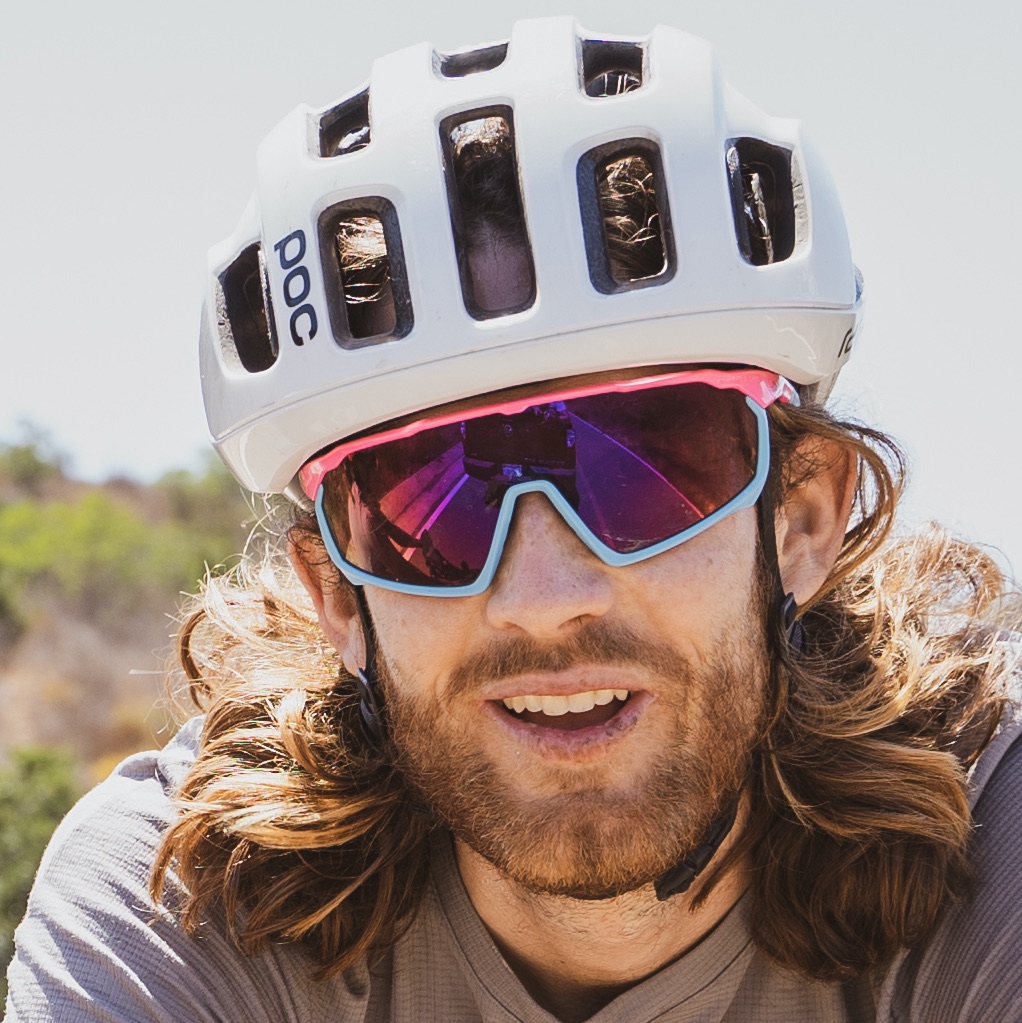 James Stout WriterSan Diego
---
Once a bike racer, James is now an investigative journalist with a Ph.D. in Modern European History. He's interested in anti-fascism and physical culture, but spends increasingly large parts of the day writing about the cops, the Nazis, and the cops who are Nazis.
His work has been featured in print and online in publications such as National Geographic, Esquire, Smithsonian, Lapham's Quarterly, Undark, and The Appeal.
He's British, but now lives in the US. You can find him speaking Spanish, Catalan, French and several kinds of English, depending on his mood.
Thanh-Thy Tiffany Tran WriterSydney
---
With bylines in The Guardian and ABC, Tiffany Tran spent her childhood four-wheel driving through Australia, observing and thinking a little too much on those long roads. There's an intangible interconnectedness in everything, she says, and that unnamed space is where her words take shape.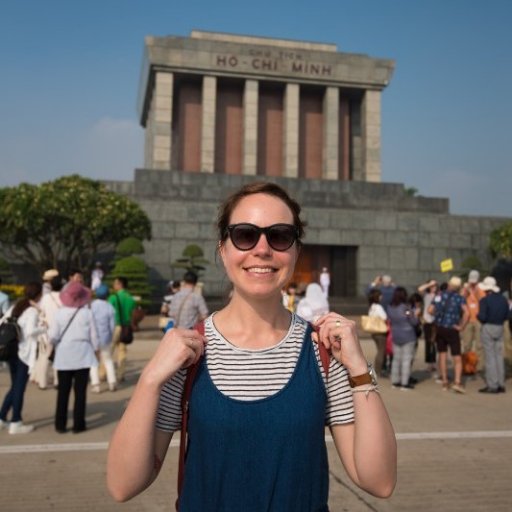 Emily Kratzmann WriterMelbourne, Australia
---
When she's not riding a camel into the desert, robot dancing in a Venezuelan bar or kayaking through dugong-filled waters in the Philippines, Emily is usually found writing about travel, reading about travel, and planning her next traveling escapade.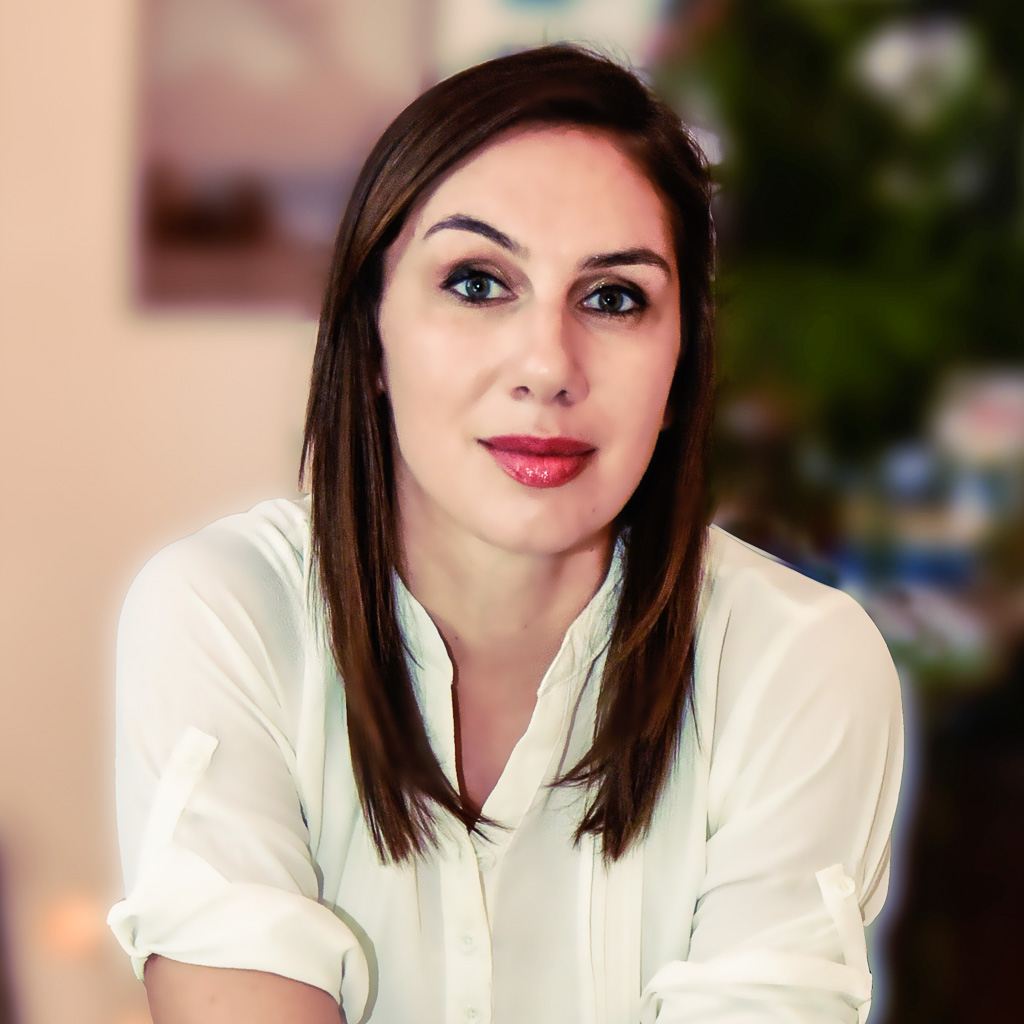 Ariel Sophia Bardi WriterNew Delhi
---
Ariel Sophia Bardi is a Japan-born, British and American-raised journalist and non-fiction writer. Happiest when crossing borders, she has been published in The Atlantic, Roads & Kingdoms, BBC Travel, VICE and The Guardian.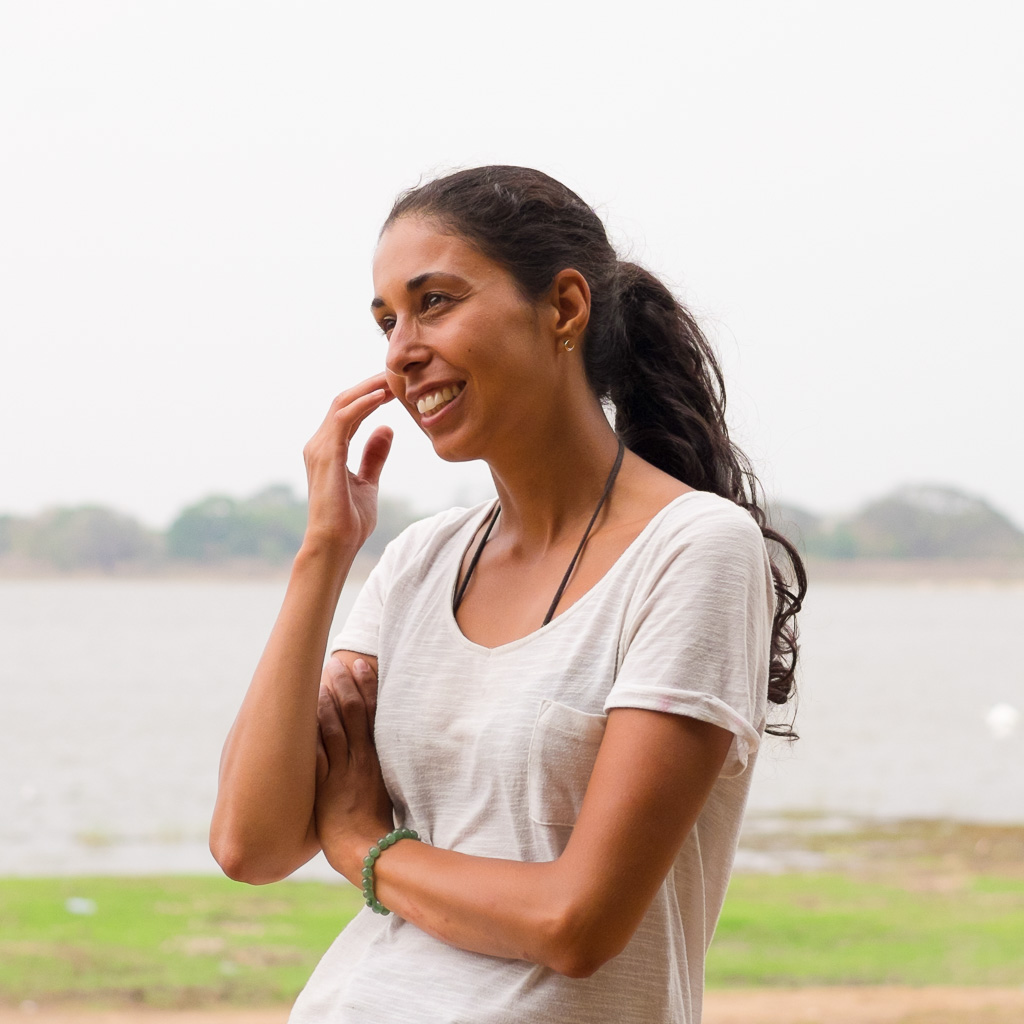 Souad Msallem WriterLocation-independent
---
Souad is a freelance writer and food anthropologist, endlessly fascinated by the people and stories behind the places she visits. Originally from London, she is currently traveling in Latin America and attempting to become a fluent Spanish speaker.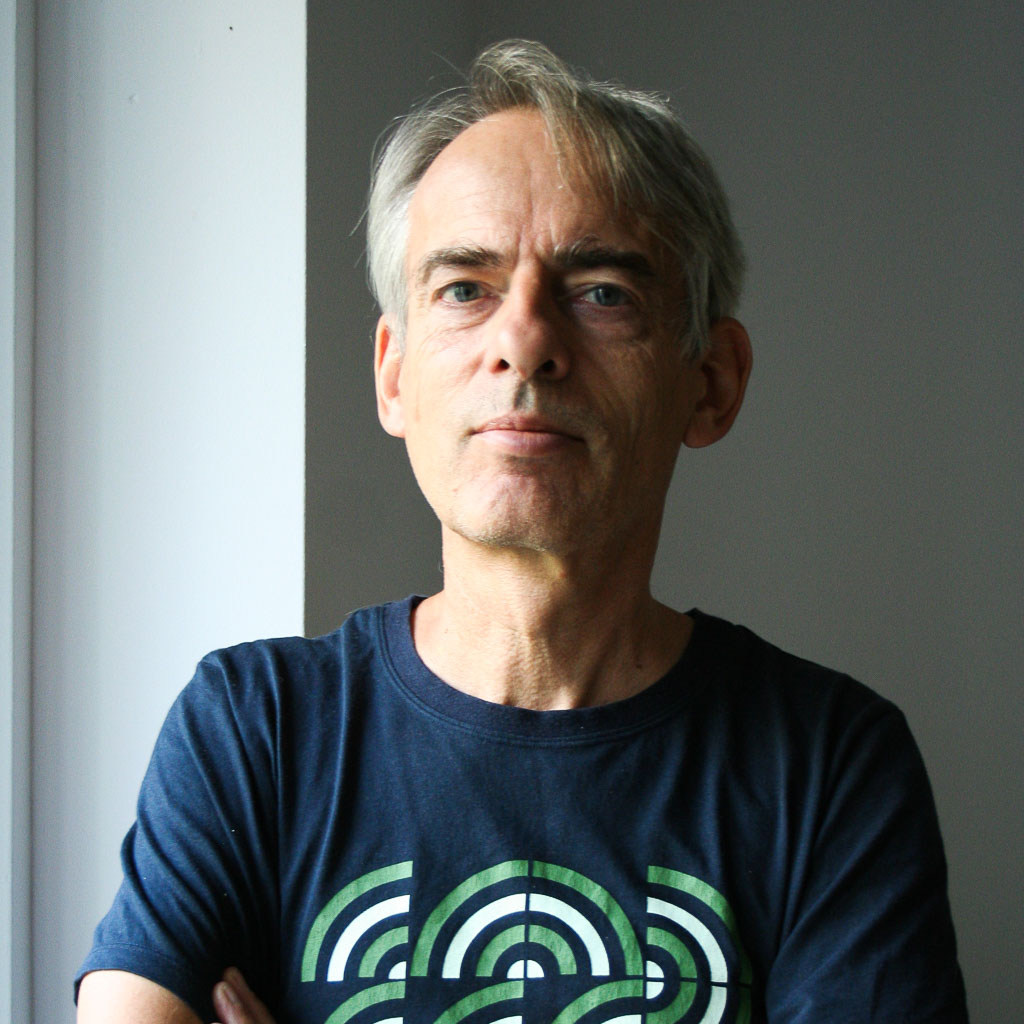 Jonathan Bousfield WriterZagreb, Croatia
---
Jonathan Bousfield is a Zagreb-based author and travel writer who's written about travel, culture and history in Croatia, Central and Eastern Europe for Rough Guides, DK Eyewitness, Time Out Croatia, The Calvert Journal, Jutarnji List, The Guardian, The Independent and Lonely Planet. His history of Adriatic tourism, 'Adria Blue', will be published in 2023.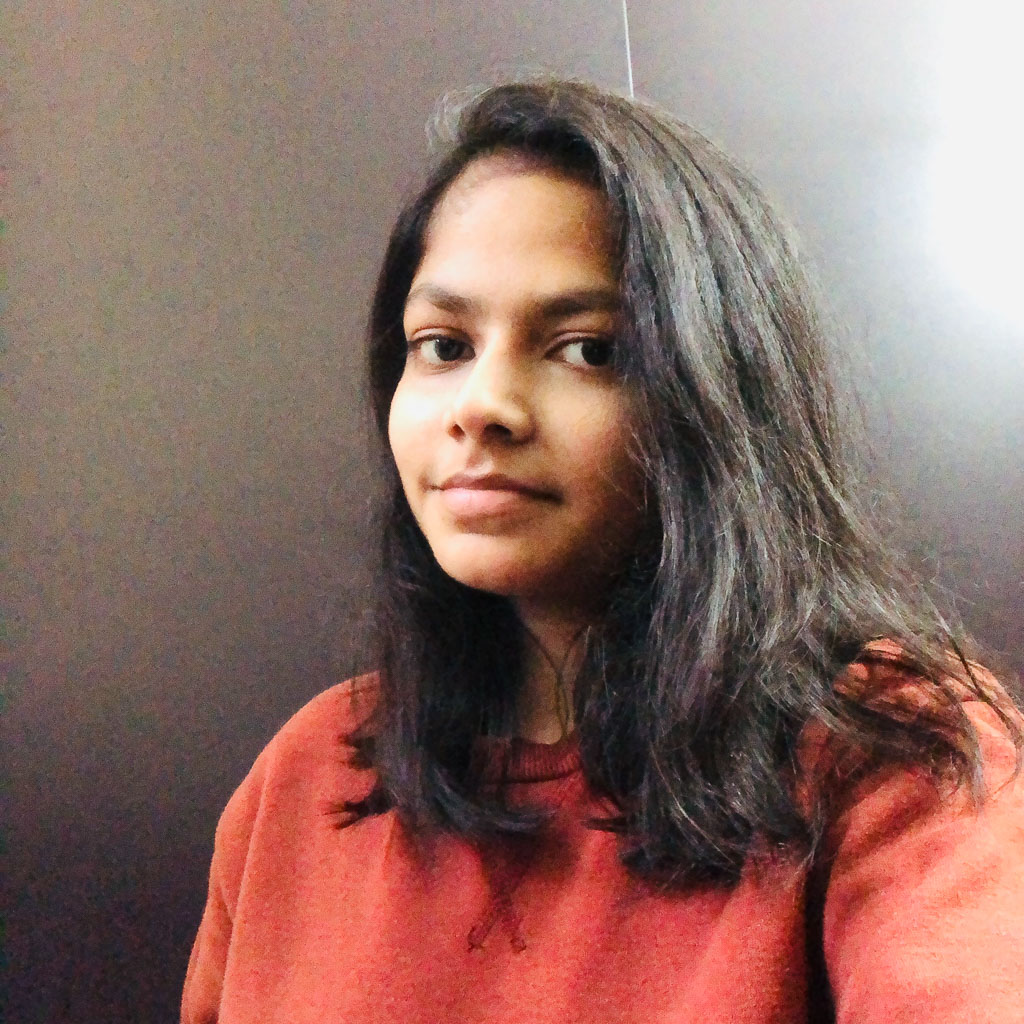 Sneha Chakraborty WriterAmsterdam
---
Sneha Chakraborty is a multimedia journalist and photographer based between India and the Netherlands with a focus on ethical explorations, culinary jaunts, and stories at the intersection of sustainability and adventure tourism. Her work has appeared in Lonely Planet, National Geographic Traveller, Vogue and other publications.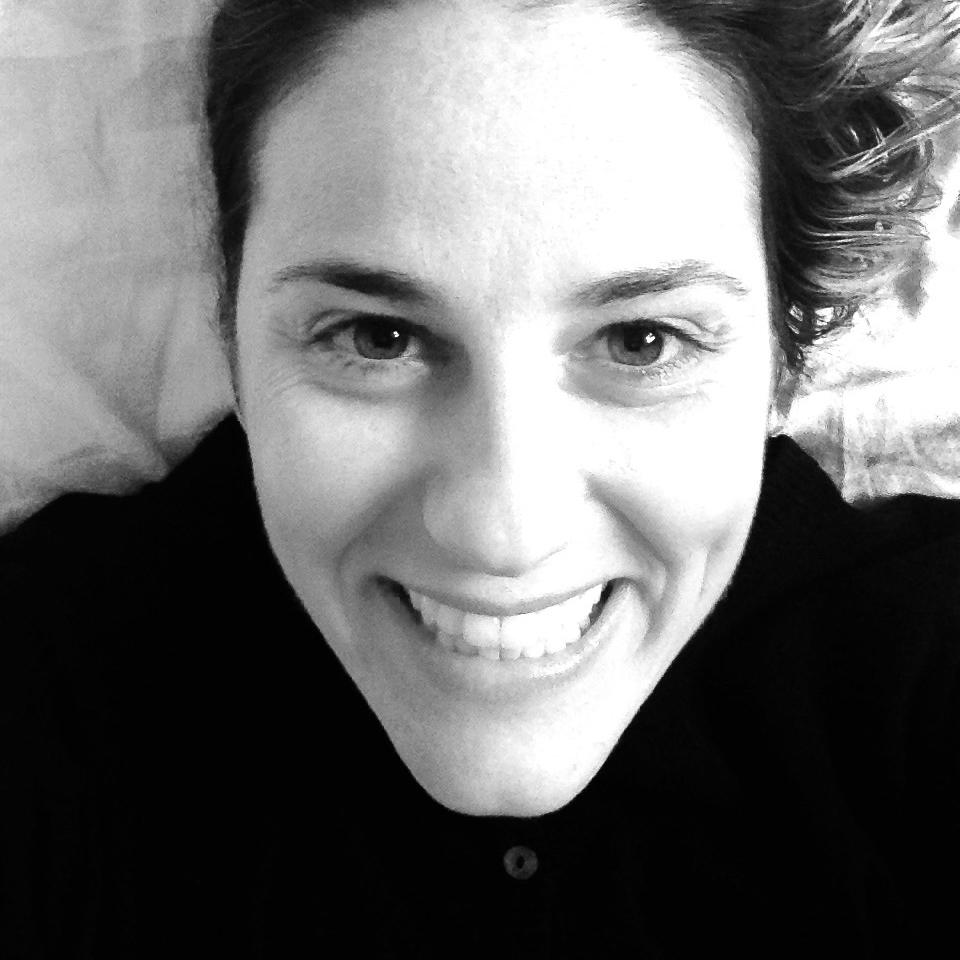 Silvia Marchetti WriterRome, Italy
---
Silvia Marchetti is a Rome-based freelance reporter. She writes about everything: monetary policy, one euro homes, Sicilian pastries, dialects. After traveling and living abroad, she realized Italy is the country she knows the least.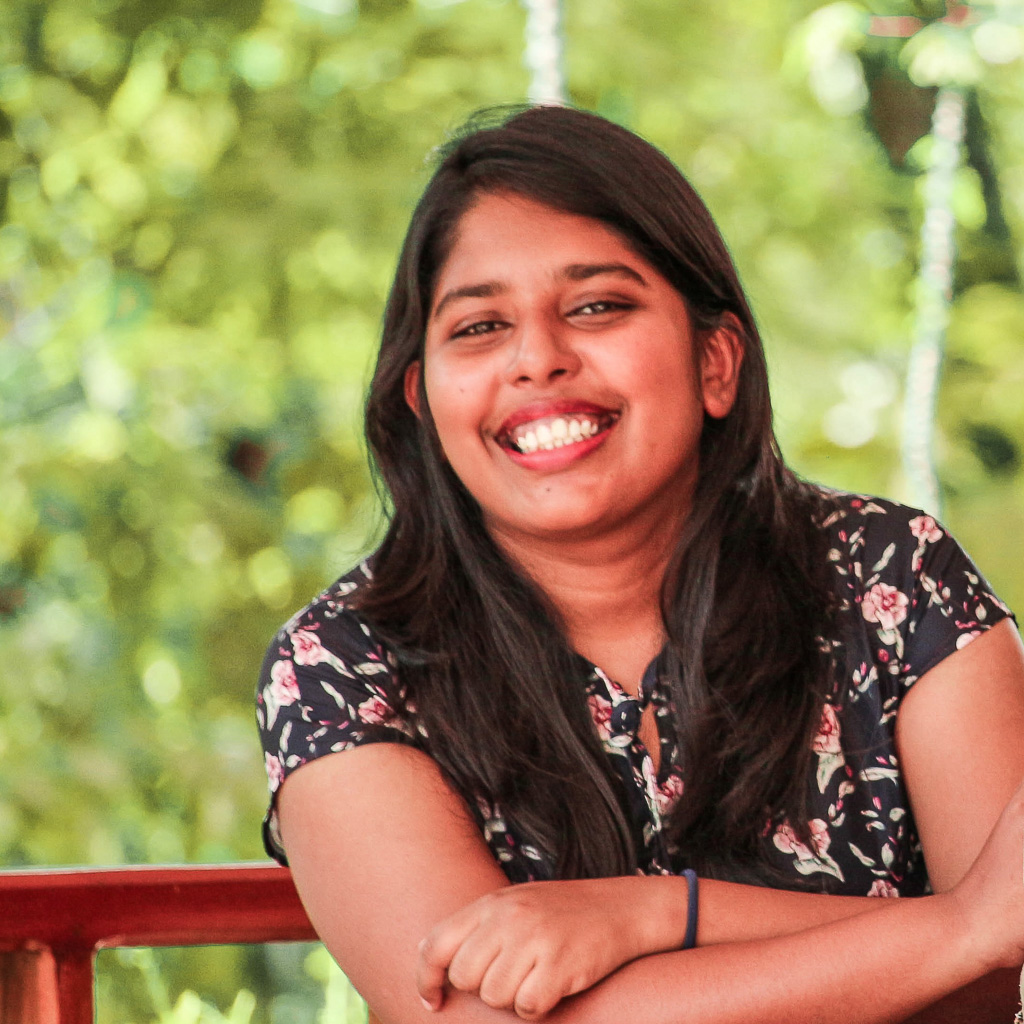 Zinara Rathnayake WriterColombo, Sri Lanka
---
Zinara Rathnayake is a Colombo-based freelance writer. She loves mountains, chai, creative nonfiction and India. Her stories deal with local cuisines, community empowerment, and sustainable travel.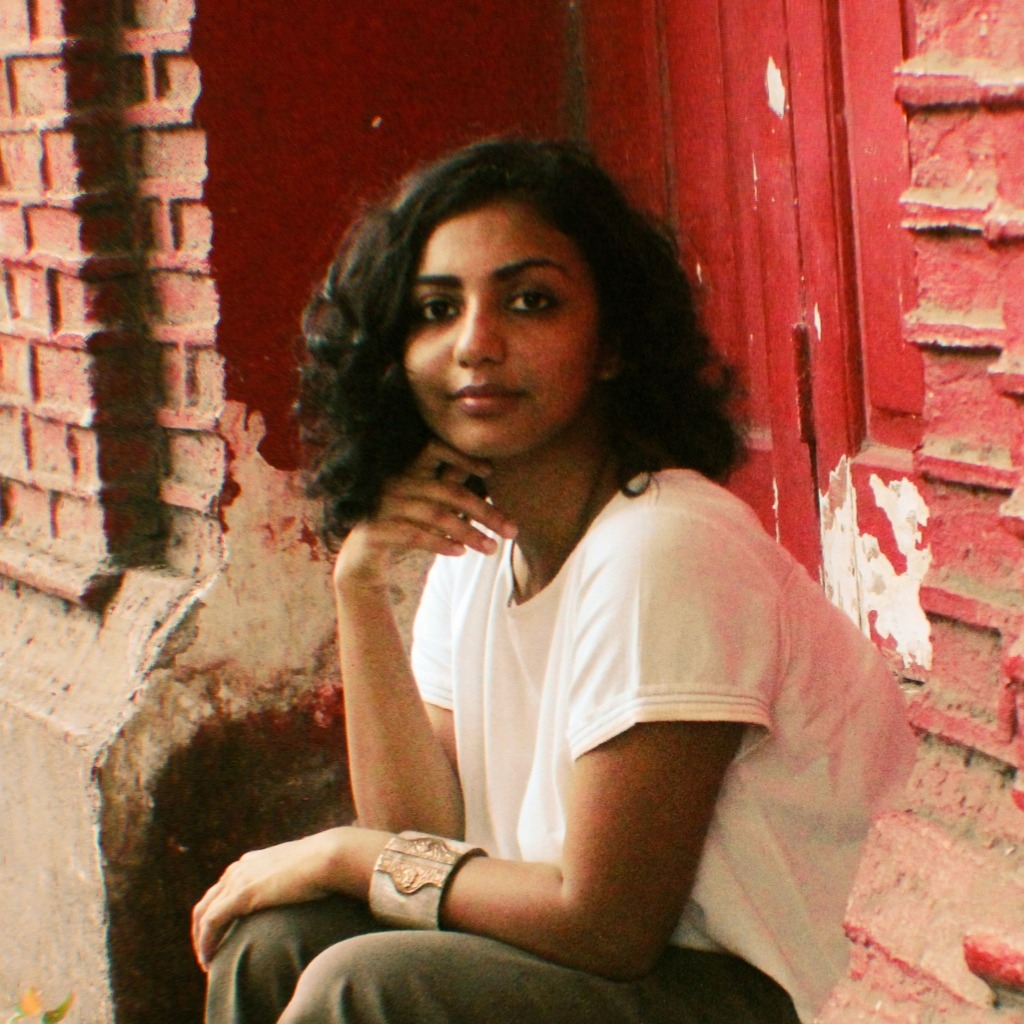 Payal Mohta WriterMumbai, India
---
Payal Mohta is a freelance journalist based in Mumbai, India, writing about global development, gender justice, public health and more. Her work has been published in The Guardian, Al Jazeera and Washington Post among others.
Aja Hannah WriterCleveland, Ohio
---
Aja Hannah is a writer, traveler, and mother. She's the author of two books and hundreds of articles in publications like The Progressive, The Independent, and Hawaii Business Magazine. She believes in the Oxford comma, cheap flights, and a daily dose of chocolate.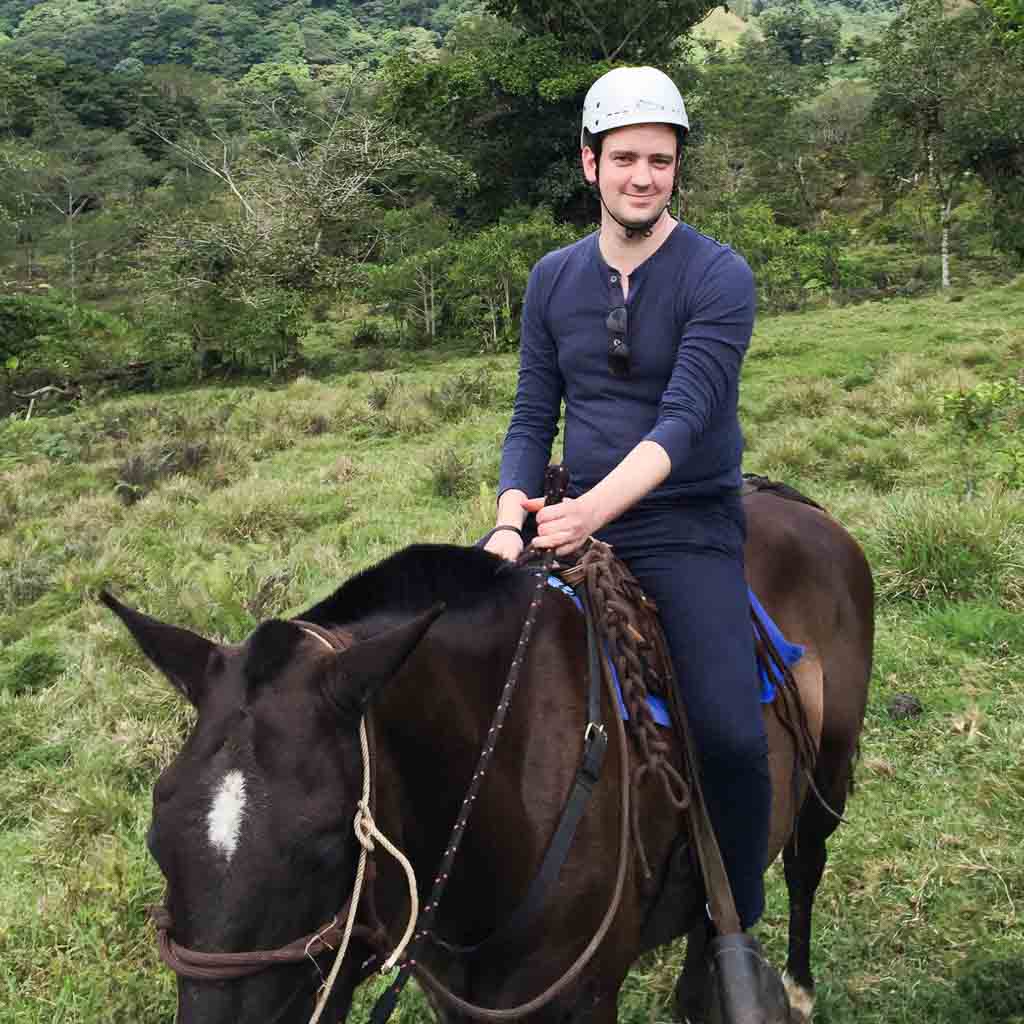 Richard Mellor WriterLondon
---
Having started off in public relations for travel companies, Richard Mellor realized he preferred writing about foreign lands to promoting them to journalists—and swapped sides. London-based, he chiefly covers less-trodden parts of Britain and Europe.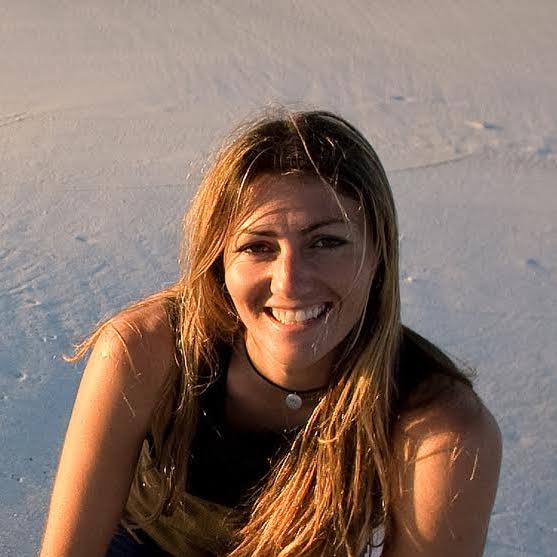 Jody MacDonald PhotographerIdaho
---
Award-winning adventure sport and documentary photographer Jody MacDonald spent the last decade as resident photographer on a 60-foot catamaran on a global kiteboarding, paragliding and surfing expedition.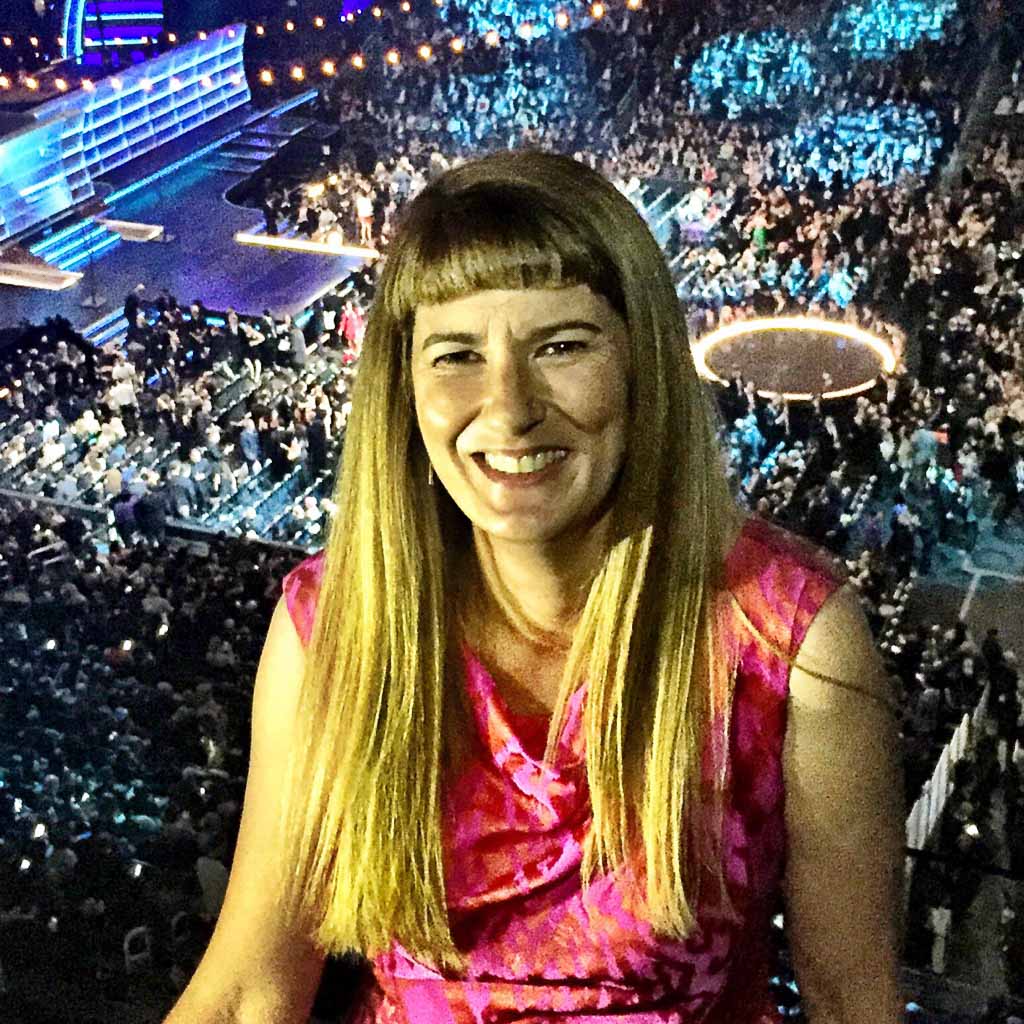 Andrea Black WriterSydney
---
Sydney-based freelance travel writer Andrea Black specialises in travel relating to design, history, architecture and music. When visiting a city she will track down vintage vinyl record stores and bring home a local release from way back, the perfect sonic and historic artefact of a time and place.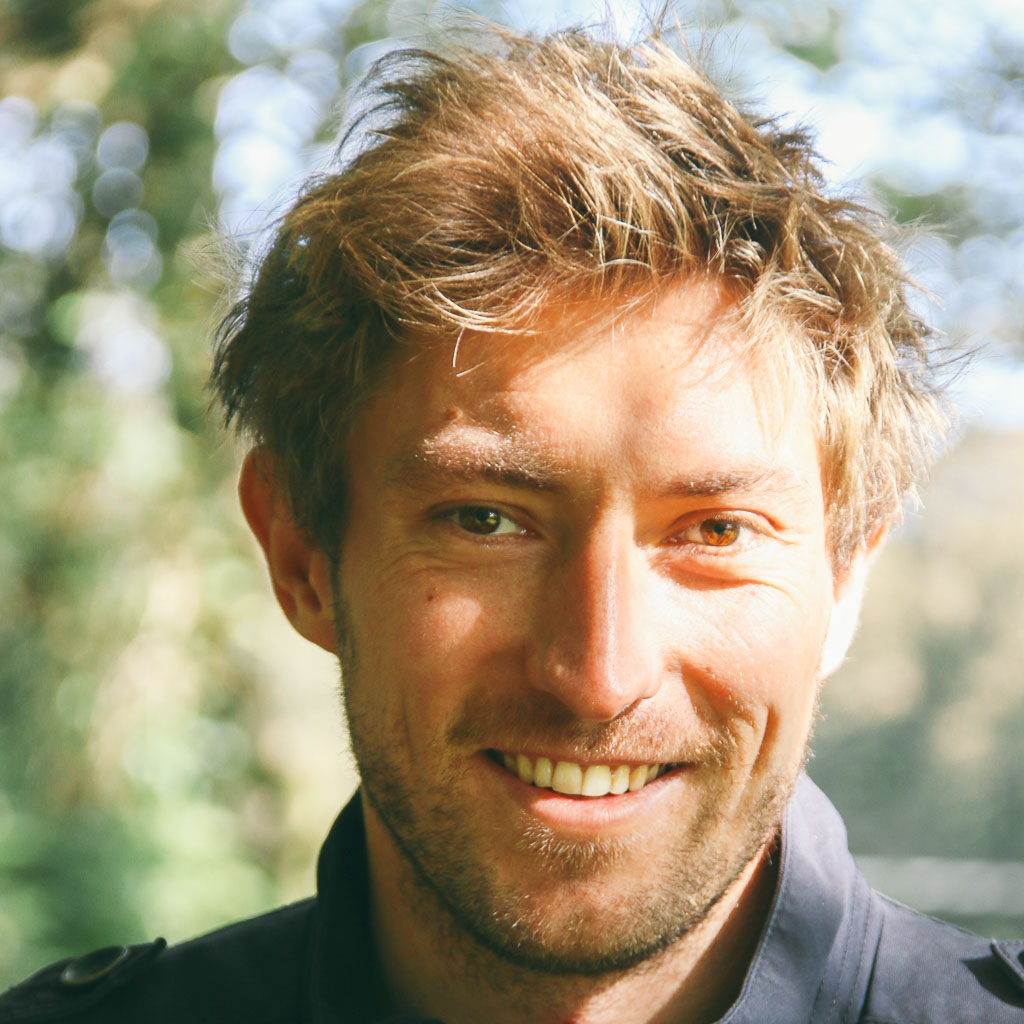 Jacob Little WriterCornwall and Bristol, UK
---
Jacob Little is an outdoor writer and photographer from southwest England. He's interested in windswept clifftops, rugged coastlines and the small communities that make coastal England so diverse, and champions rural travel, wild crafts and dying traditions.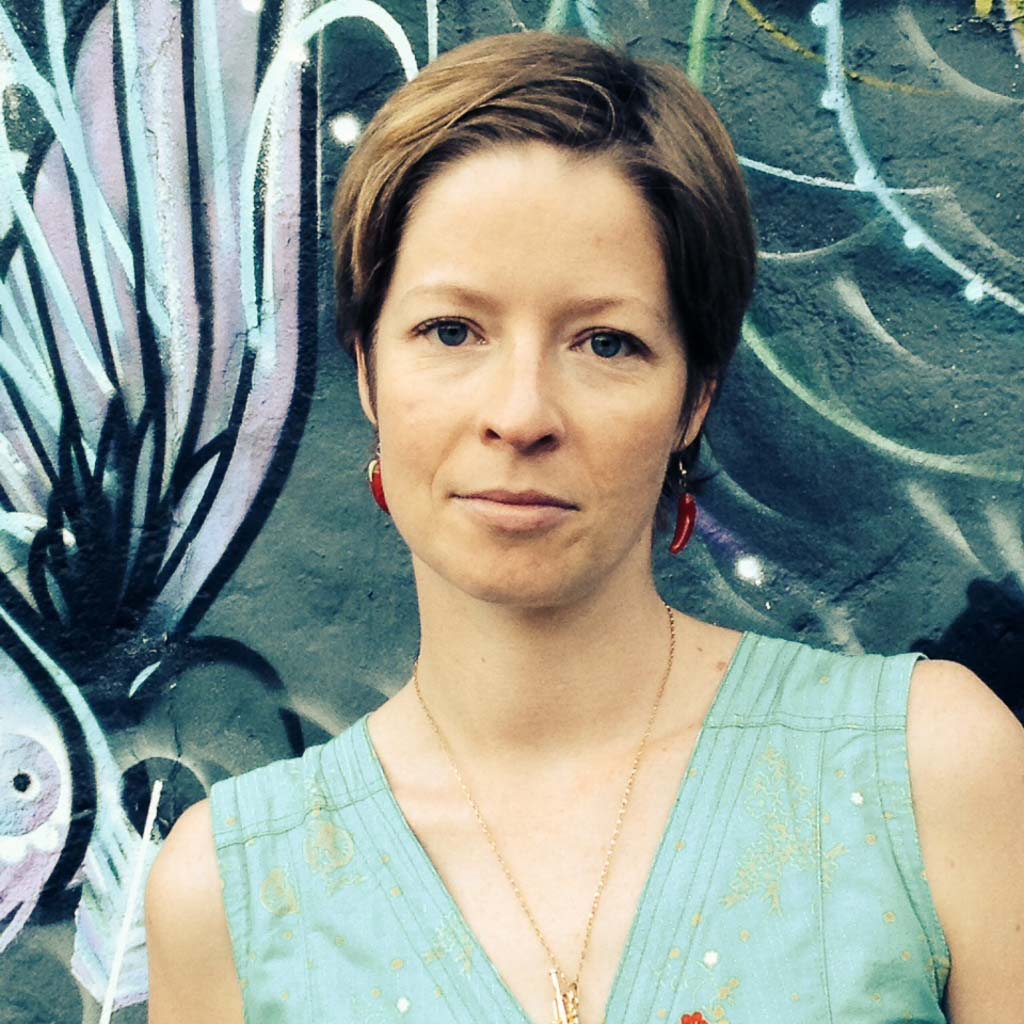 Catherine Balston Writer São Paulo, Brazil
---
Catherine Balston is a British journalist based in Brazil, a country that never ceases to surprise her, even after more than a decade living there. She writes about interesting places and little-known ingredients, among other topics, for a variety of publications such as BBC Travel, Lonely Planet and the Telegraph.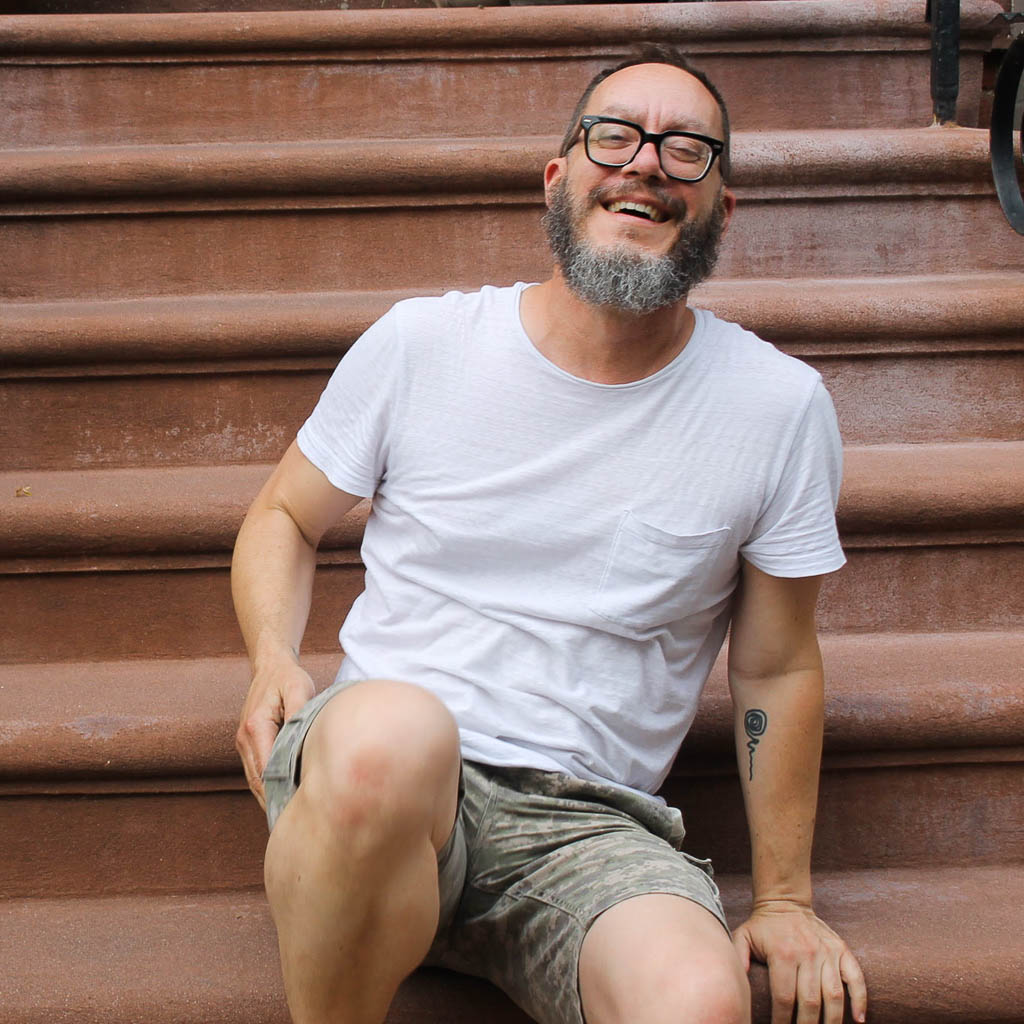 Alex Robertson Textor WriterLondon and Lisbon
---
A California-born travel writer and editor who splits his time between between London and Lisbon, Alex Robertson Textor has written for numerous publications and is also the publisher-editor of new travel magazine Fields & Stations.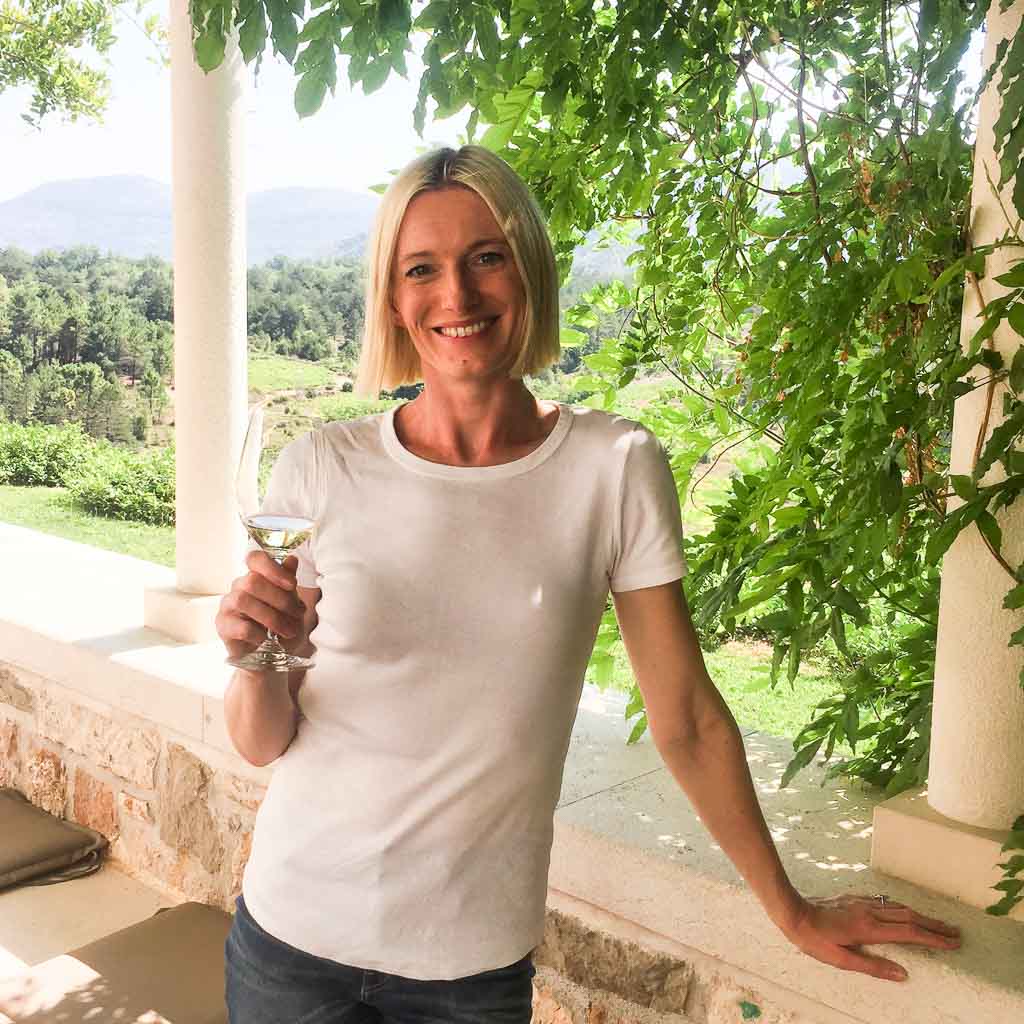 Joanna Booth WriterLondon
---
Joanna Booth is a UK travel journalist based in London. She specialises in adventure, luxury and family travel and writes for a range of national papers and magazines. She firmly believes you should always leave at least one key activity undone in every destination; that way you have an excuse to go back.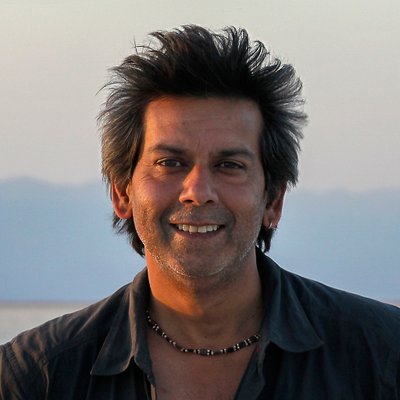 Tariq Zaidi PhotographerLondon
---
Tariq Zaidi gave up an executive management position to pursue his passion of photography. Now an award-winning photographer, he focuses on documenting social issues, inequality, endangered communities and traditions.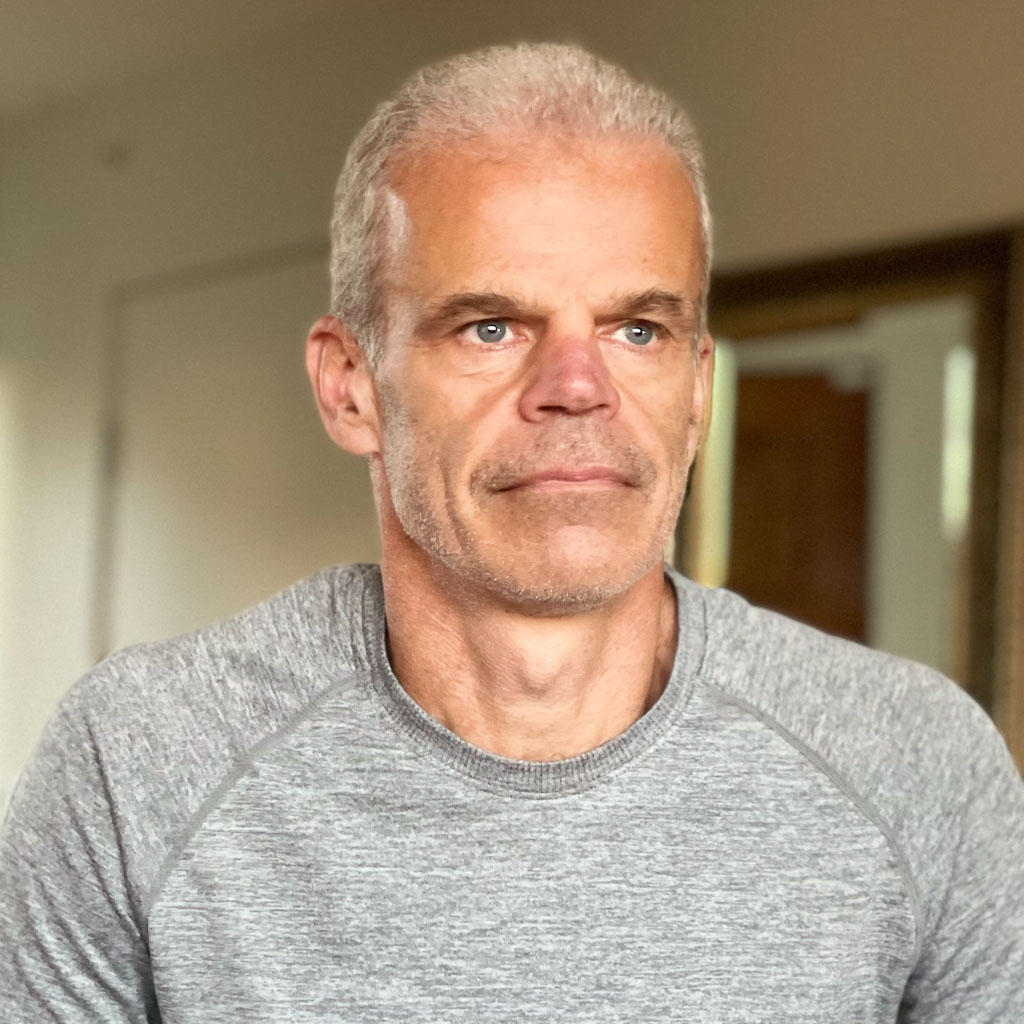 Brendan Sainsbury WriterBritish Columbia, Canada
---
Brendan Sainsbury is a freelance British writer now based in British Columbia, Canada. He has written 60 Lonely Planet guidebooks and numerous articles for the BBC, HistoryNet, the Independent and DK Guides. His specialties include Cuba, Italy, Alaska, and Canada.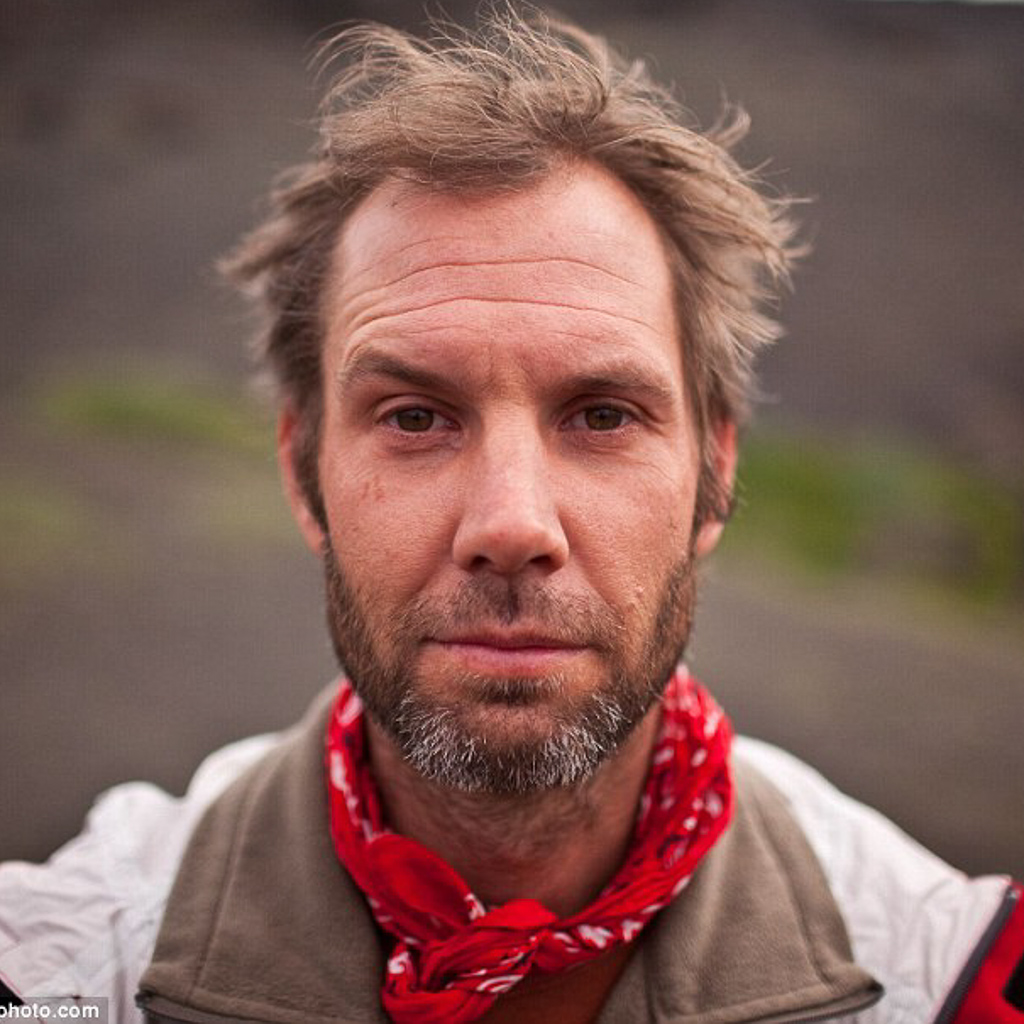 Christopher Herwig PhotographerJordan
---
A Canadian-born photographer/videographer with over 20 years of experience, Christopher Herwig has worked in some of the world's most remote regions for GEO, CNN Traveler, Geographical and Lonely Planet, and has published two volumes of his Soviet bus stop photos.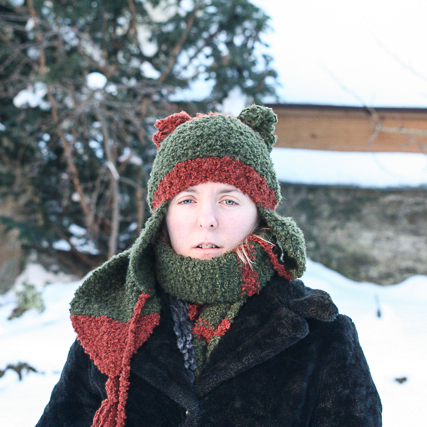 Anna Malpas WriterMoscow
---
Anna Malpas is a British journalist who has worked in Moscow for news agency Agence France-Presse since 2009. She previously worked for The Moscow Times English-language daily and the Vladivostok News website.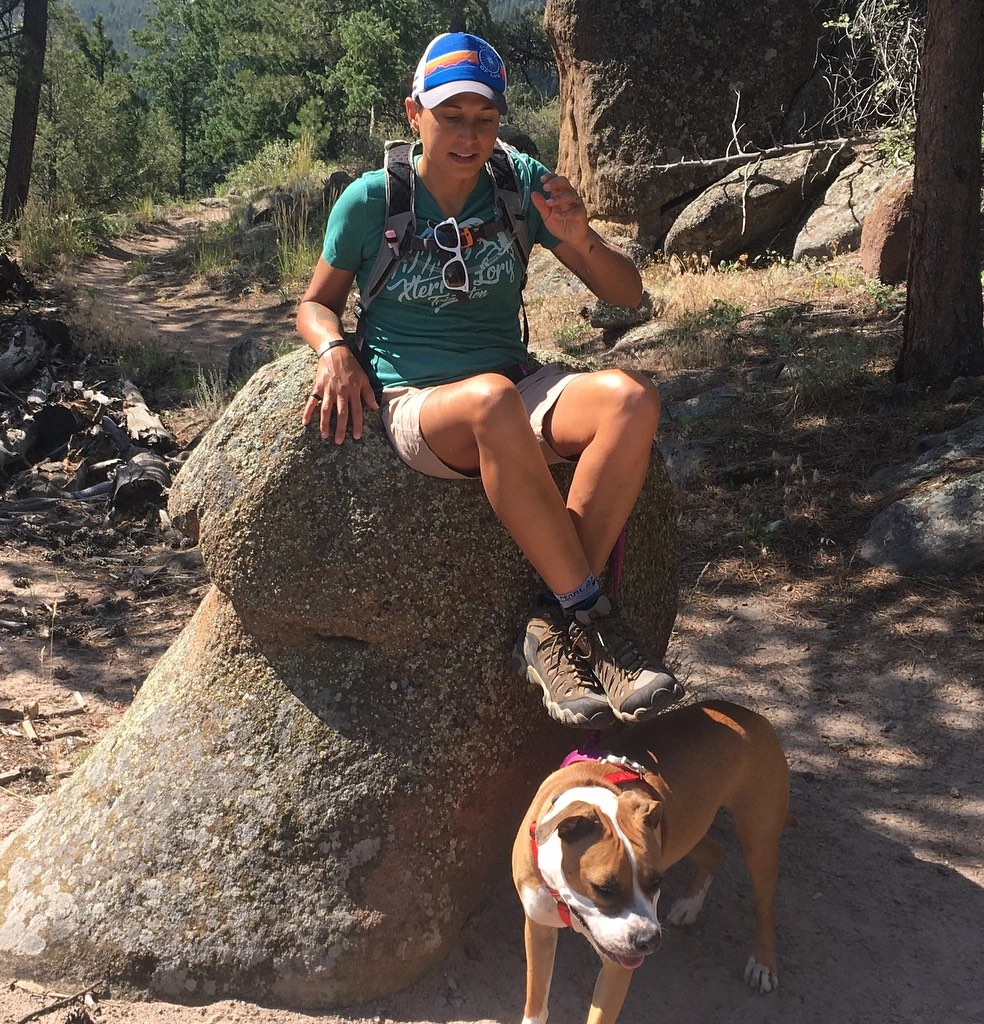 Micah Ling WriterColorado
---
While working at a high-end restaurant in Montana, Micah Ling met Anthony Bourdain and learned about organic farming. Since she's moved to Colorado and become a full-time writer. Her byline can be found in Esquire, GQ, Popular Mechanics, Outside, The Outline, Colorado Traveler, Atlas Obscura, and others.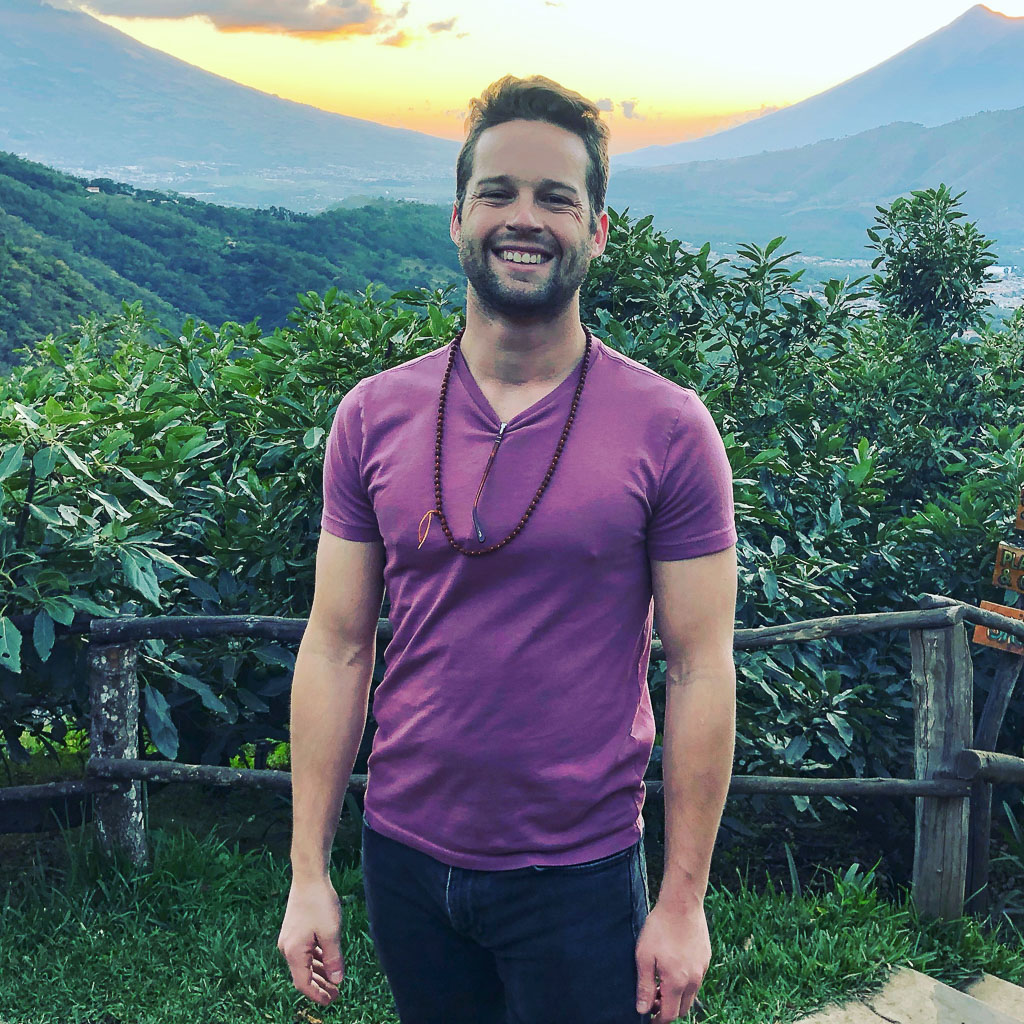 Johnny Motley WriterBrooklyn, New York City
---
Johnny Motley is a Brooklyn-based educator and writer-photographer with bylines on Matador Network, The Points Guy and others. Research and curiosity have taken him to Papua New Guinea, the Amazon Rainforest, and the Silk Road, while Japan and the Himalayas are next on his dream travel list.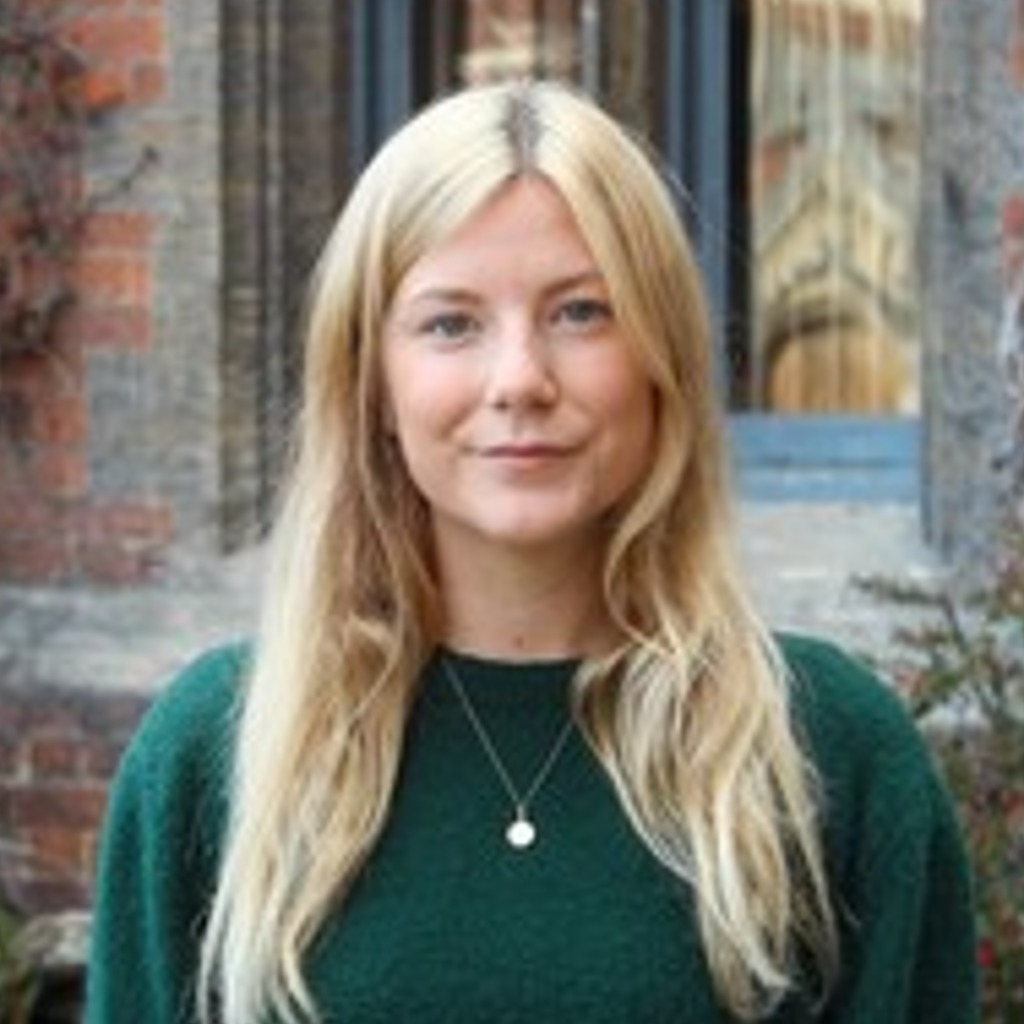 Fiona Amery WriterCambridge, England
---
Fiona Amery is currently studying at the University of Cambridge for her PhD in History and Philosophy of Science, focusing on how the aurora borealis was visualised and imaged in the 19th and 20th centuries.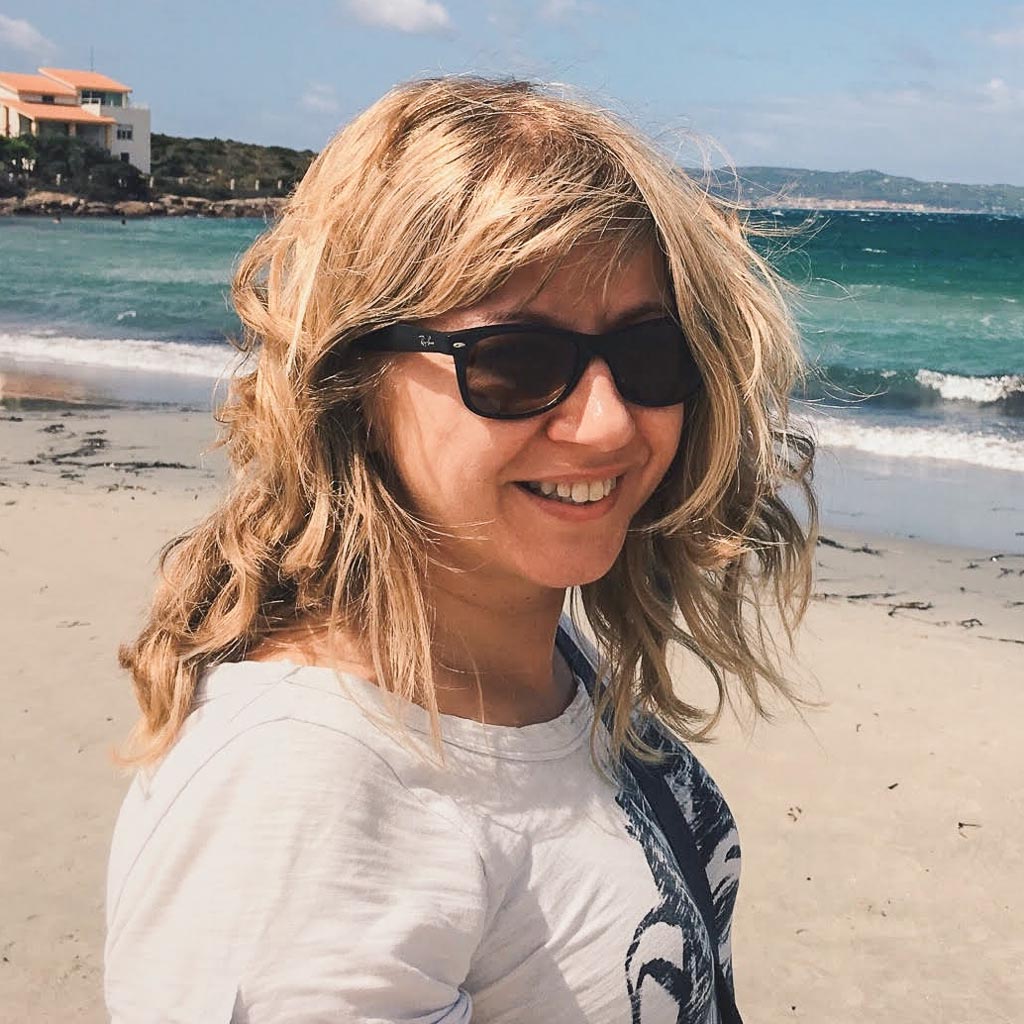 Mary Novakovich WriterHertfordshire, England
---
Mary Novakovich is an award-winning travel writer who specializes in Italy, France and Eastern Europe. With bylines in The Guardian, Independent and Telegraph, she has also written guidebooks for Insight Guides and Frommer's.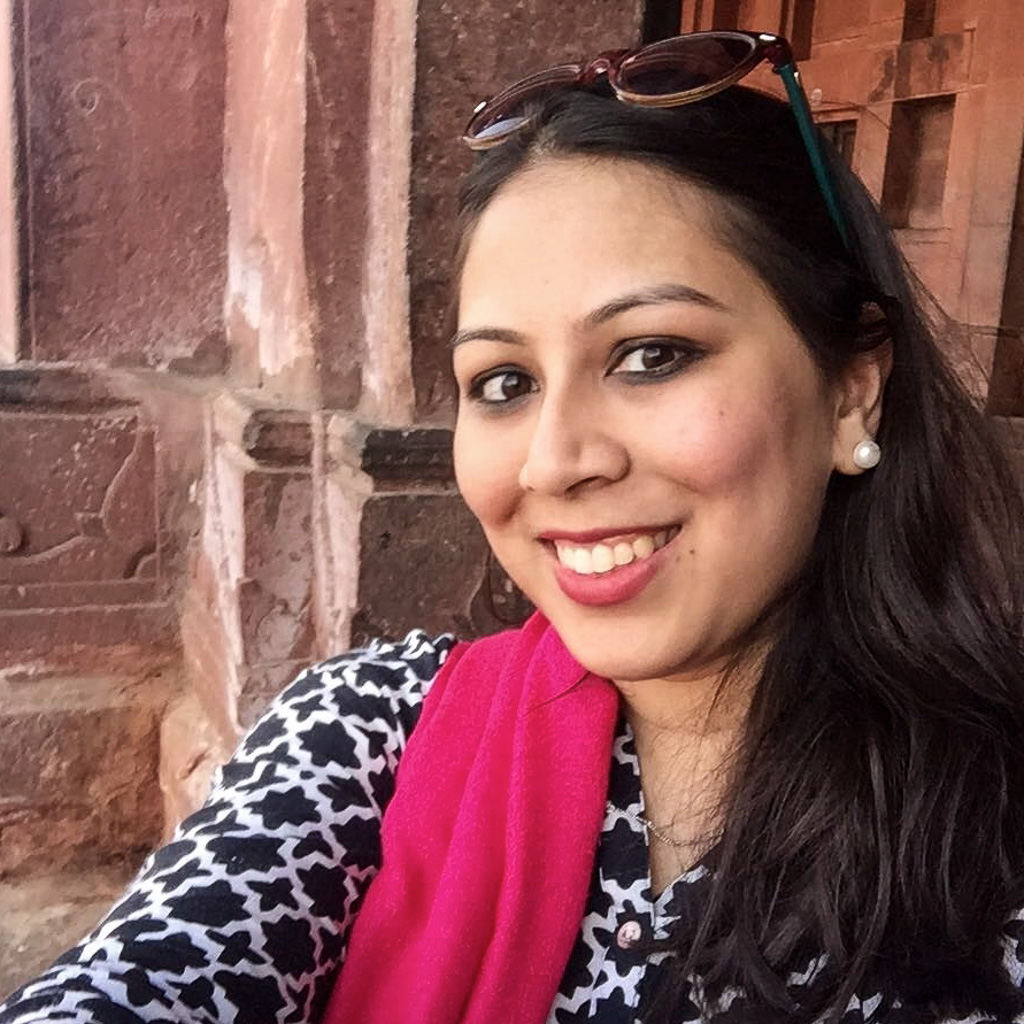 Priyanka Sacheti WriterBangalore, India
---
Priyanka Sacheti is a Bangalore-based writer. Raised in Oman and educated in the UK, she writes about gender, art, culture and history and has been published in many international publications. She's currently a co-editor with Mashallah News.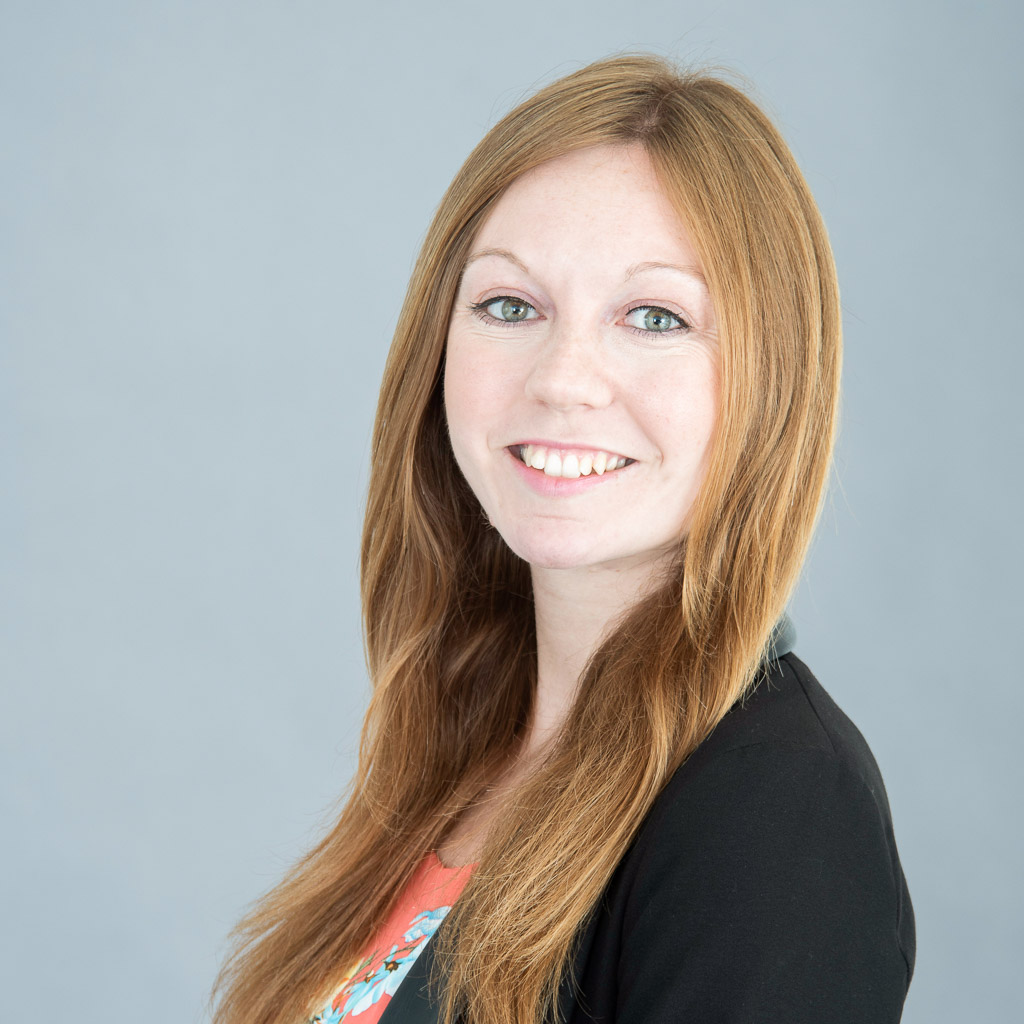 Laura French WriterLondon
---
Laura is deputy features editor at Travel Weekly and writes on all things adventure, food and culture. She has written for Lonely Planet, GQ, The Telegraph, Suitcase, Woman's Weekly and Red, and has a particular soft spot for Latin America.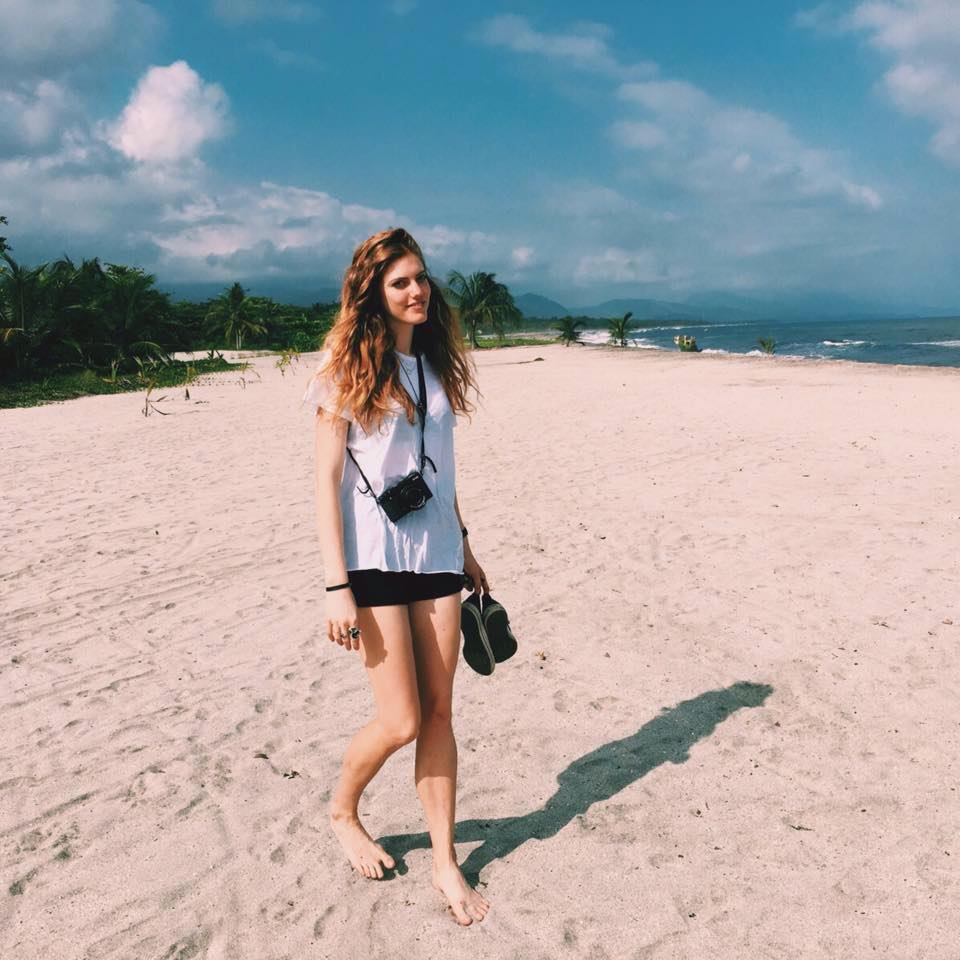 Eliza Gower WriterMelbourne
---
As content manager for an international travel company, Eliza got to spend a good many years gallivanting around the world. Now, she freelances and every time the FOMO gets too intense, she just channels her wanderlust into adjectives.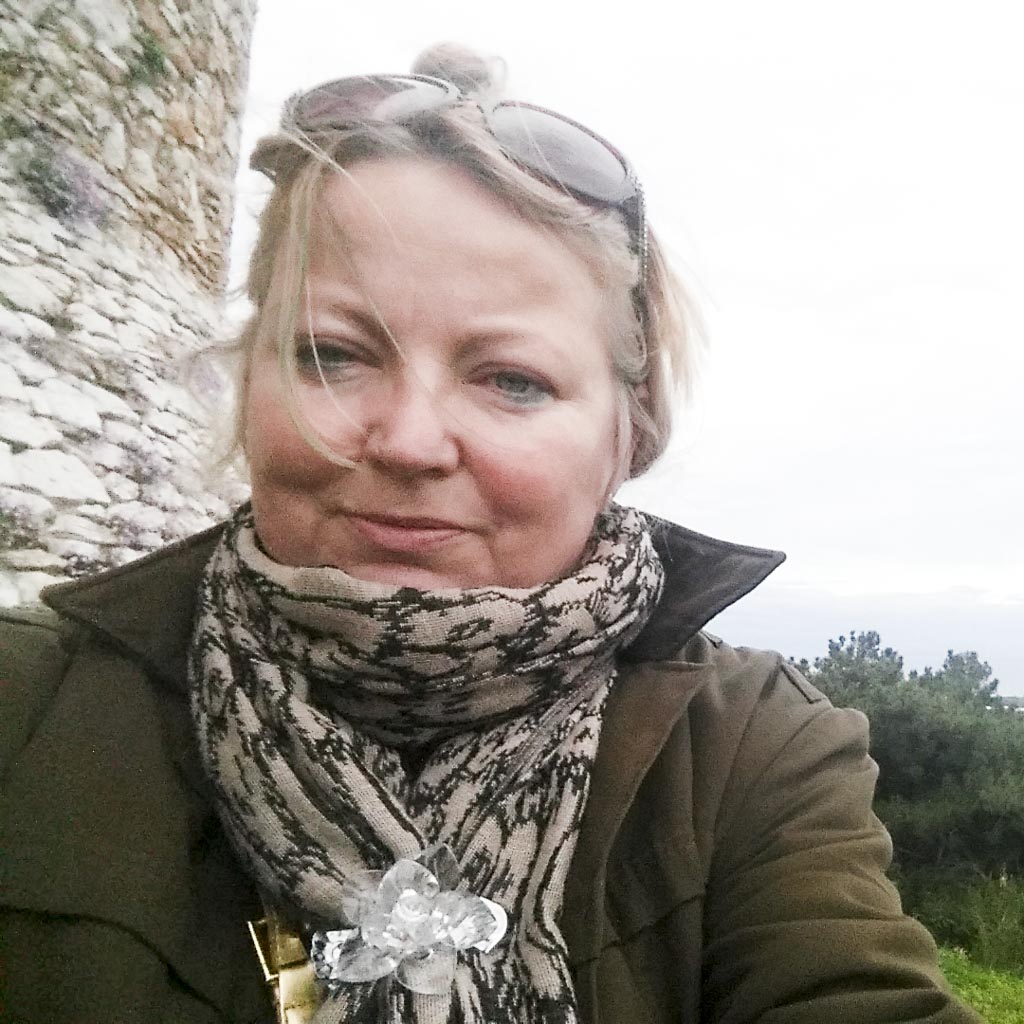 Heidi Fuller-love WriterCrete, Greece
---
Based in Crete for the past decade, award-winning British travel writer and broadcaster Heidi Fuller-Love is a Greece destination expert for The Telegraph with bylines in The Guardian, The Times, LA Times, Food+Travel and Conde Nast Traveller. She also produces podcast guides and audio documentaries for the BBC, RFI and others.
Taryn Stenvei WriterMelbourne
---
Writer, editor, and sometimes music manager, Taryn Stenvei previously edited Beat Magazine and was the founding editor of travel title AWOL. She now freelances from home in Melbourne, turning records over and talking to her dog.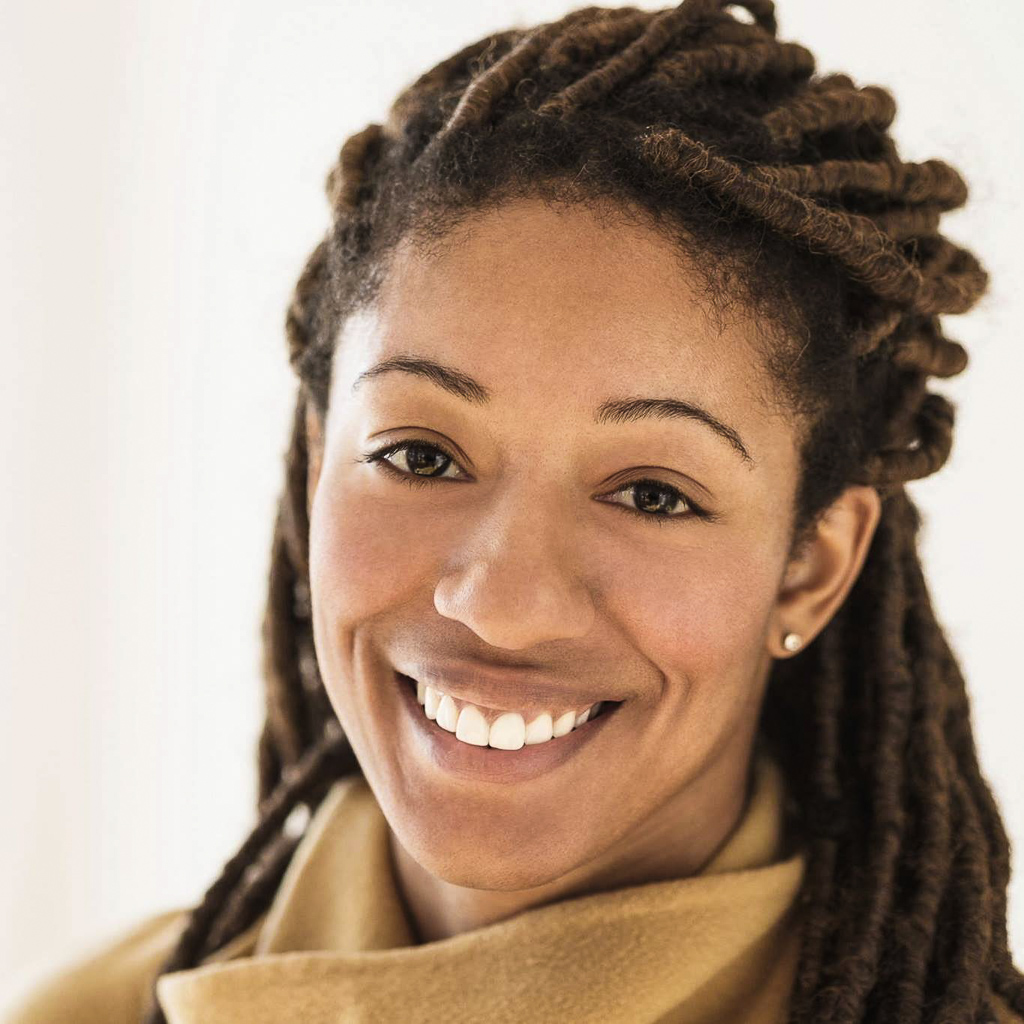 Adrienne Jordan WriterNew York
---
Adrienne Jordan is a travel writer with bylines in National Geographic Traveler and BBC Travel. Standout adventures include gorilla trekking in Uganda, cruising the Norwegian fjords, and swimming in the Devil's Pool in Zambia.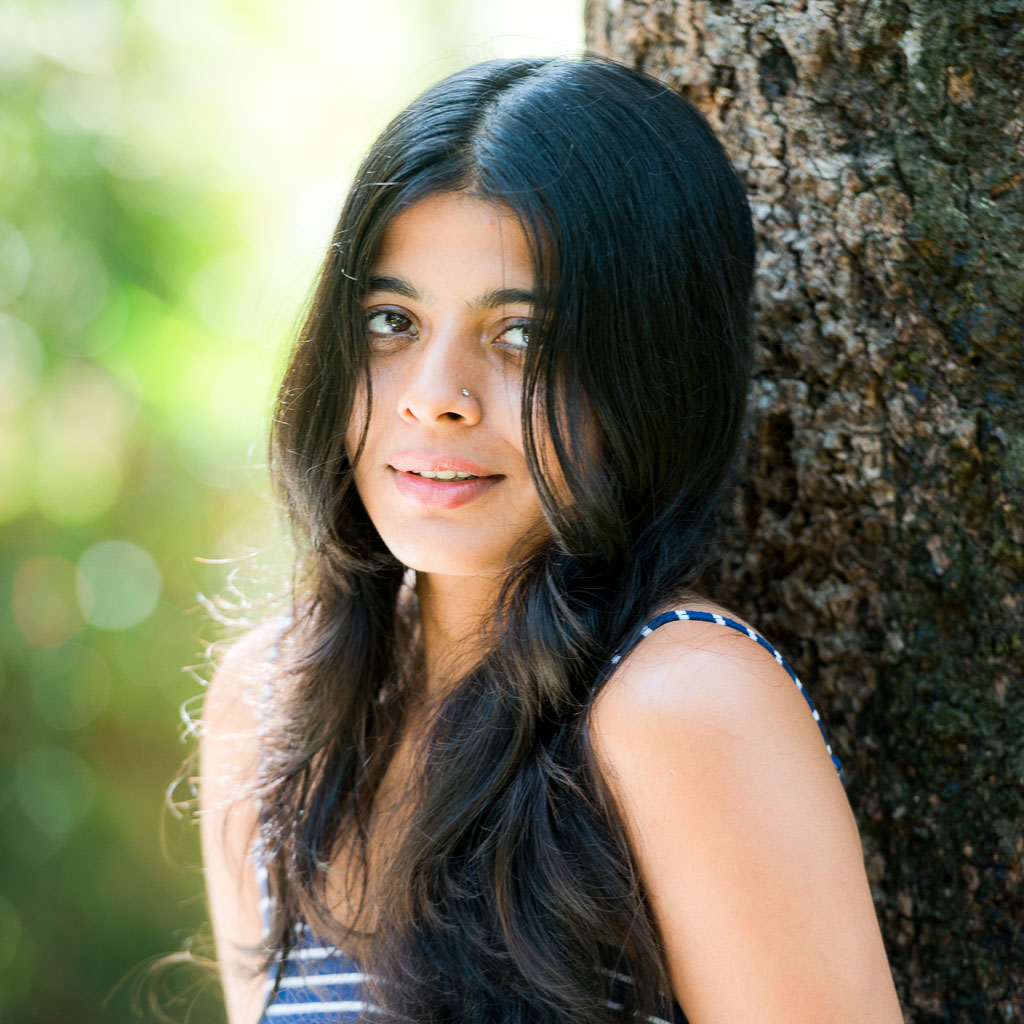 Sonia Nazareth WriterMumbai
---
Sonia Nazareth can be found brandishing pen and camera on various anthropology-based, literary, art and travel assignments across the world. Always in awe of the vivid unpredictability of the places she's encountered, she approaches places as if they were people, full of revelations, needing to be listened to and engaged with.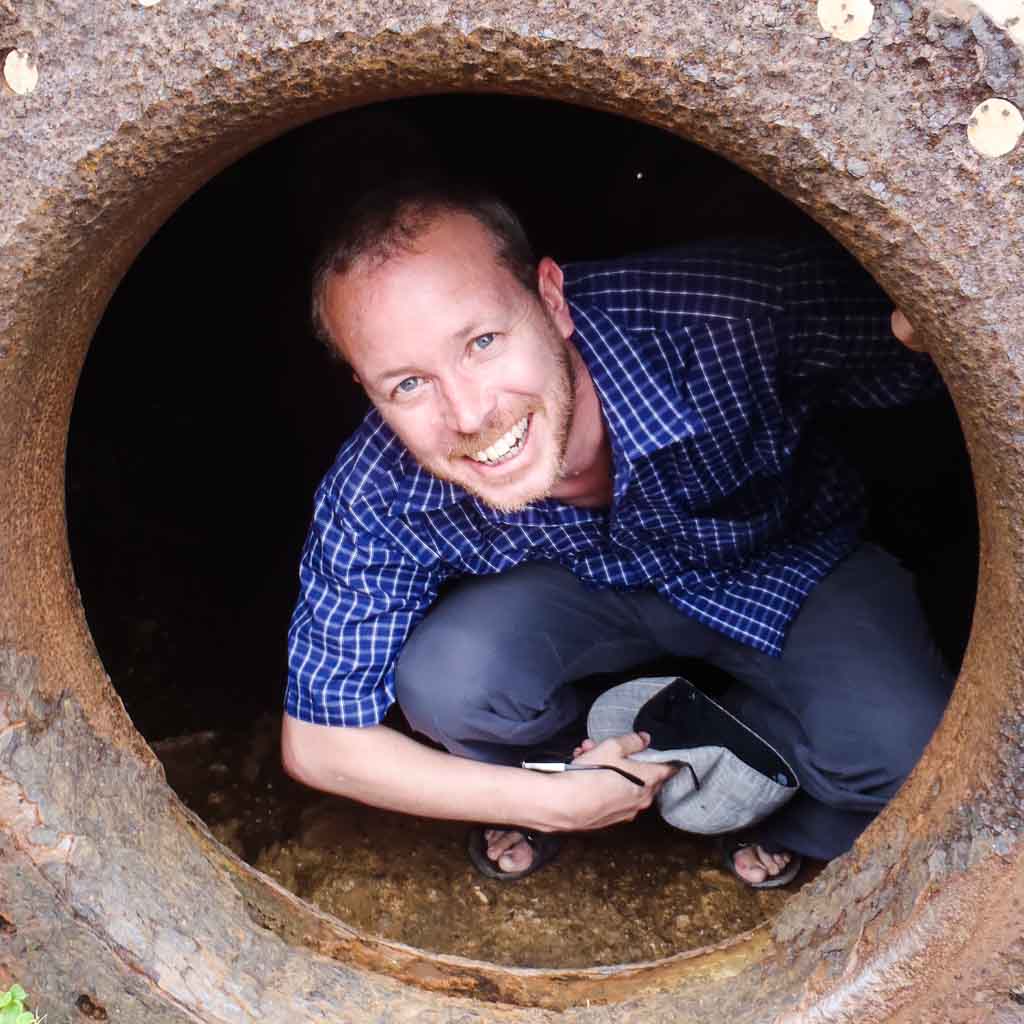 Paul Clammer WriterNottingham, UK
---
A one-time molecular biologist, travel writer and guidebook author Paul Clammer has written or contributed to over 30 Lonely Planet guides including Jamaica, Jordan and Morocco, and is the author of Bradt's Haiti guidebook.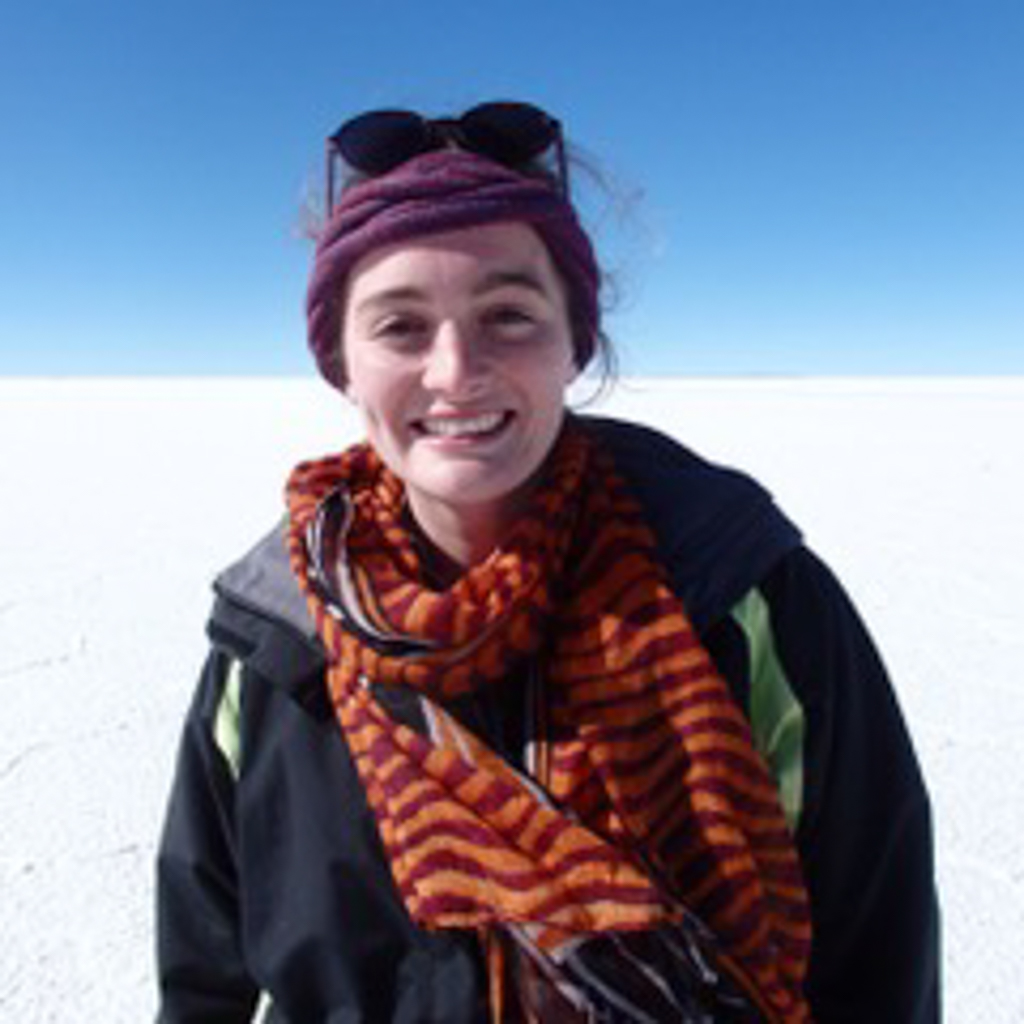 Molly McLaughlin WriterCanberra/Mexico City
---
Molly McLaughlin is a writer from rural New South Wales, Australia, currently based between Canberra and Mexico City. She writes about travel, music and politics, and is happiest in the middle of nowhere.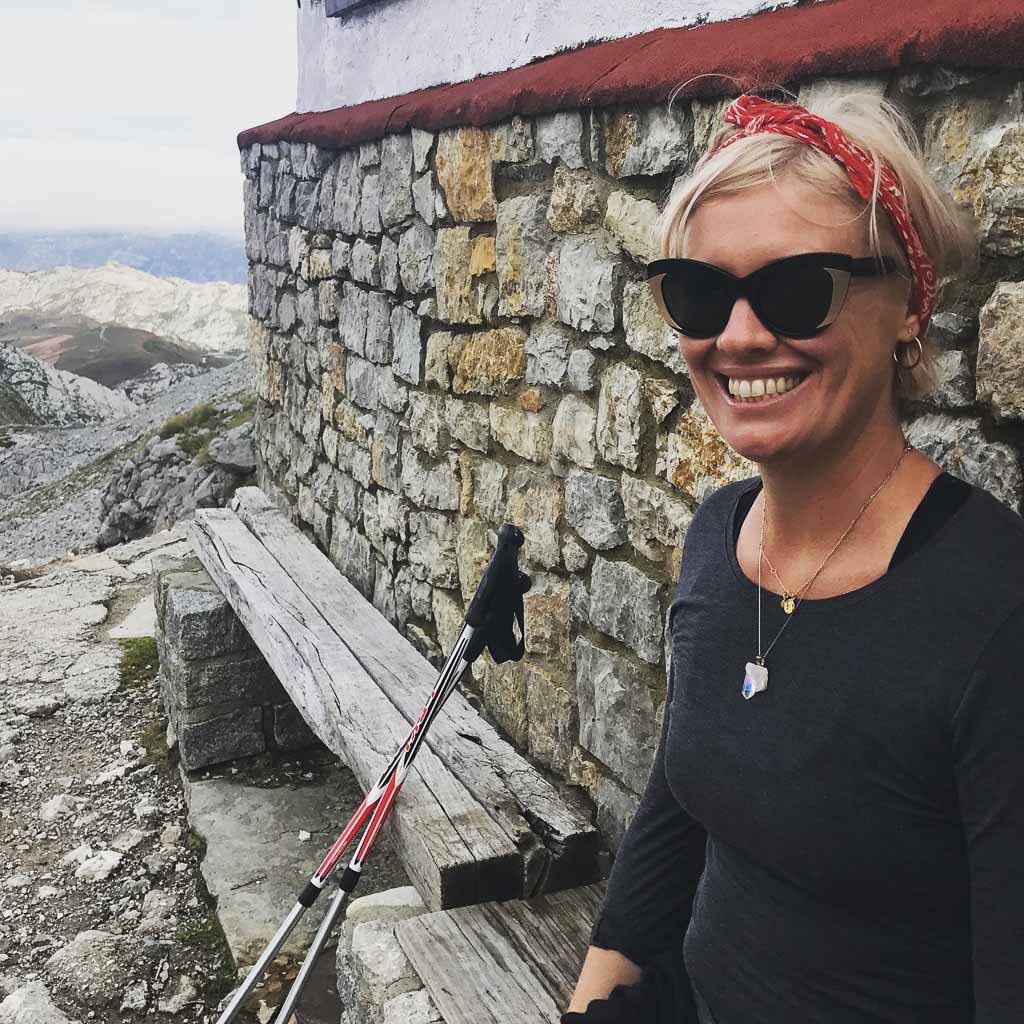 Ellie Fazan WriterLondon
---
Ellie Fazan is a writer and award-winning editor with an equal passion for both the world's wide open spaces and its teeming cities. This year sees her trekking to Everest Base Camp.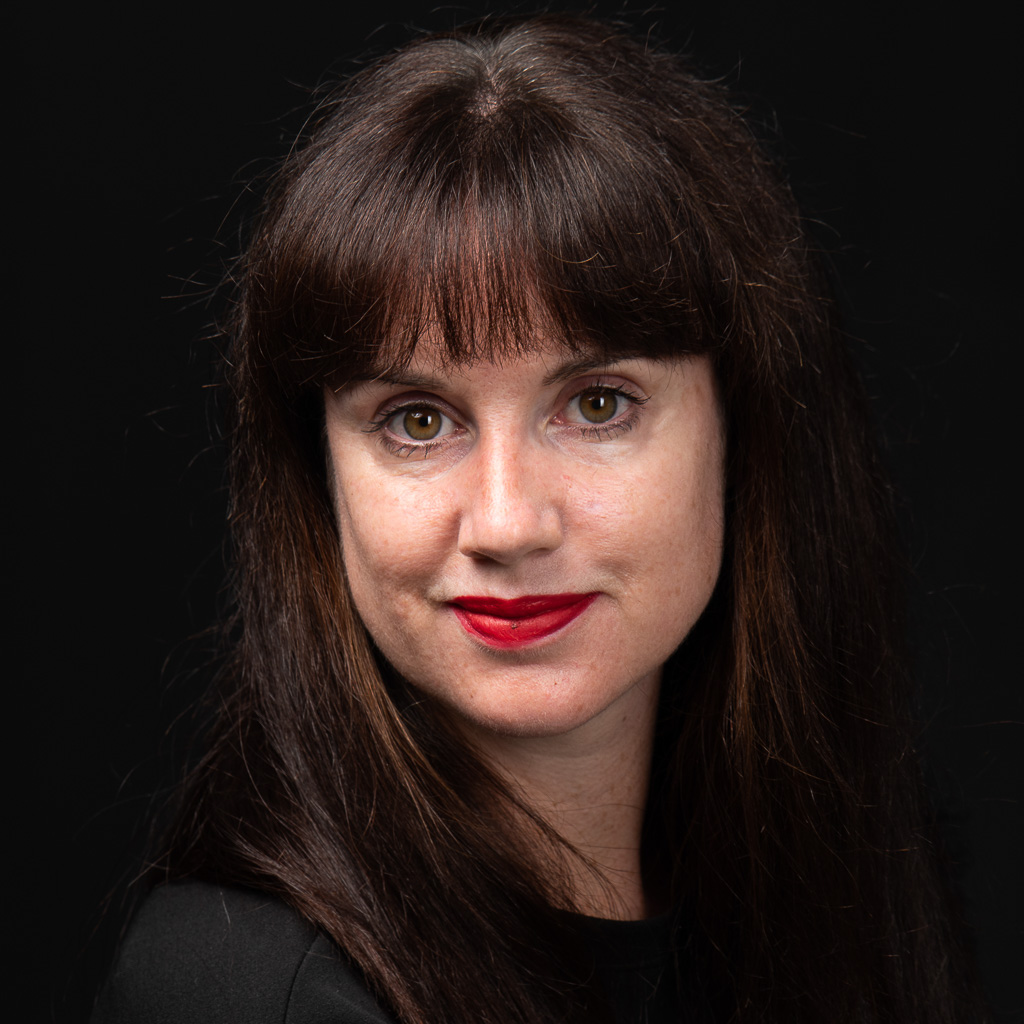 Amy Fallon WriterBrighton, UK
---
Amy Fallon is an Australian freelance journalist based in the UK with a special interest in social justice, human rights and international development. She has worked for many outlets including Fodor's, the Guardian, and Sydney Morning Herald, and reported from around the world including Africa, Asia and Canada.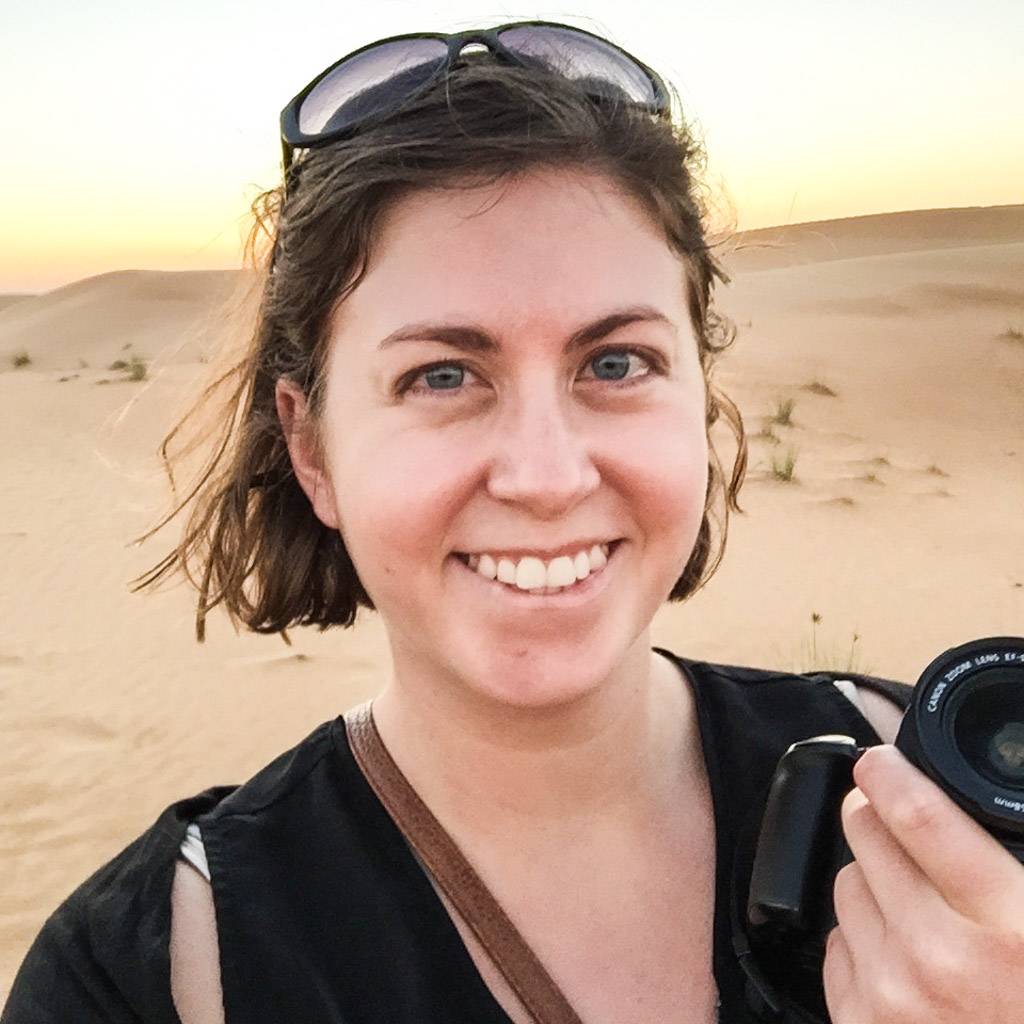 Kelly Paras WriterWashington, DC
---
Seeker of adventures big and small, near and far, Kelly is a freelance writer, photographer and digital consultant based in Washington, DC. She's an avid solo traveler, road trip and backpacking enthusiast and has a knack for tracking down the odd/awesome wherever she goes.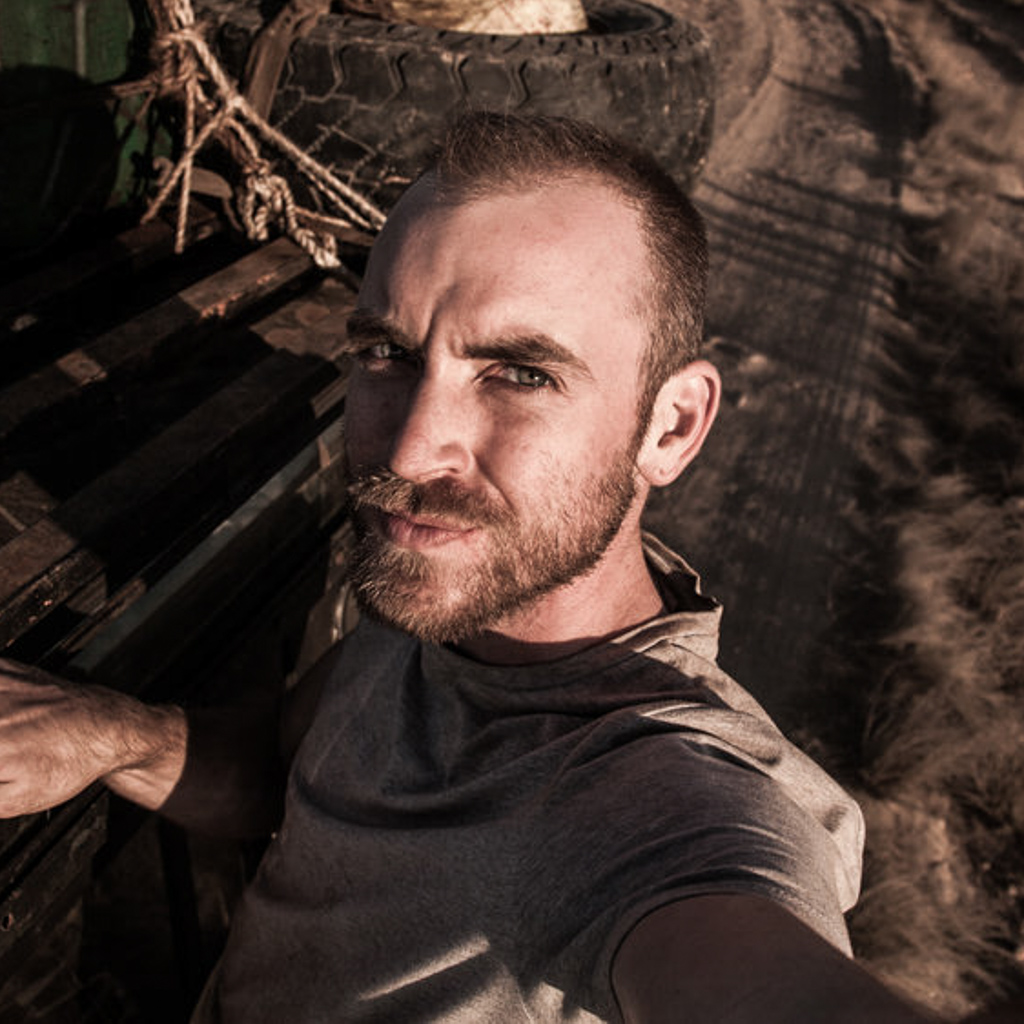 James Patrick Photographer & writerNairobi
---
James Patrick is a journalist and photographer operating in the most remote districts of Madagascar and East Africa. Born and raised in London but captivated by forgotten places, he aspires to share the beauty and brutality of life at the margins.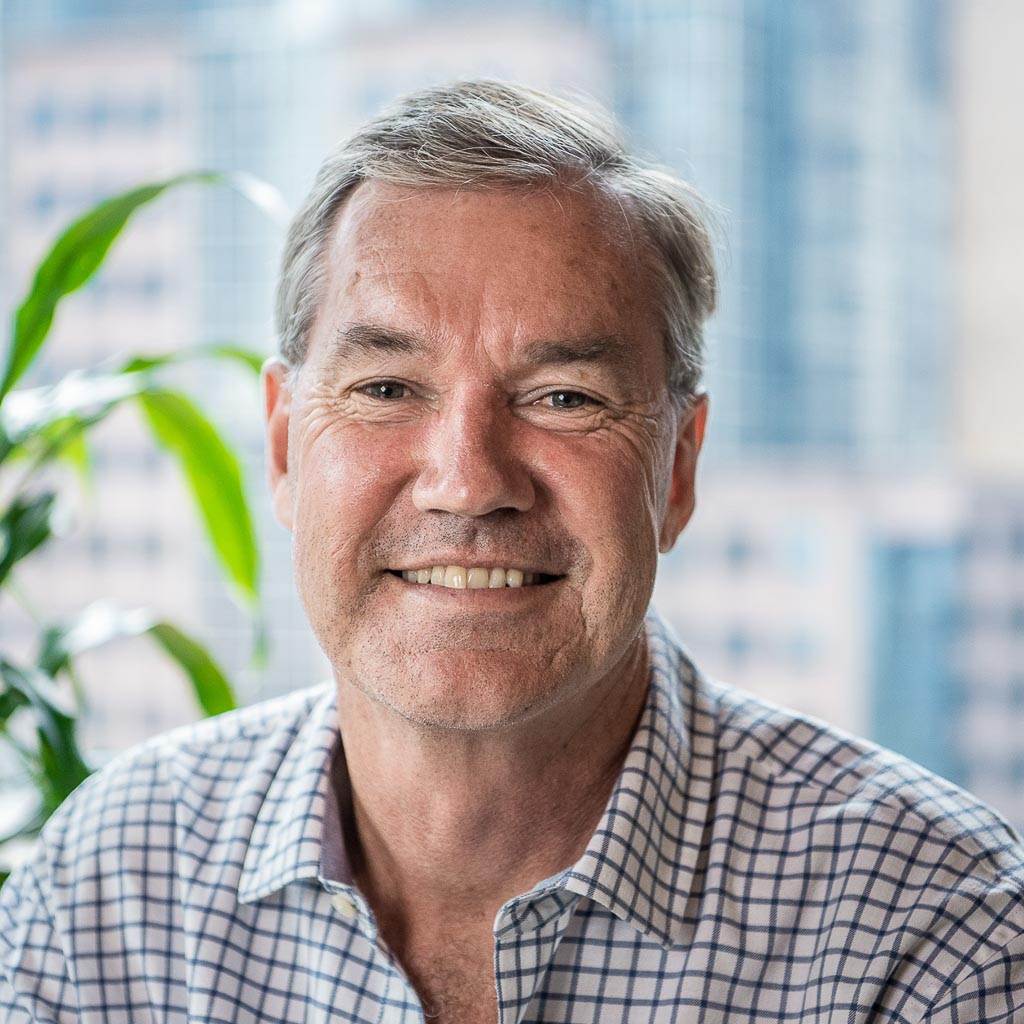 Darrell Wade ContributorMelbourne, Australia
---
An Intrepid Intrepid co-founder, Darrell Wade was the company's CEO for more than 20 years, and is now the Group's Chairman. From day one, he's spearheaded Intrepid's journey to becoming a leader in sustainable experience-rich travel.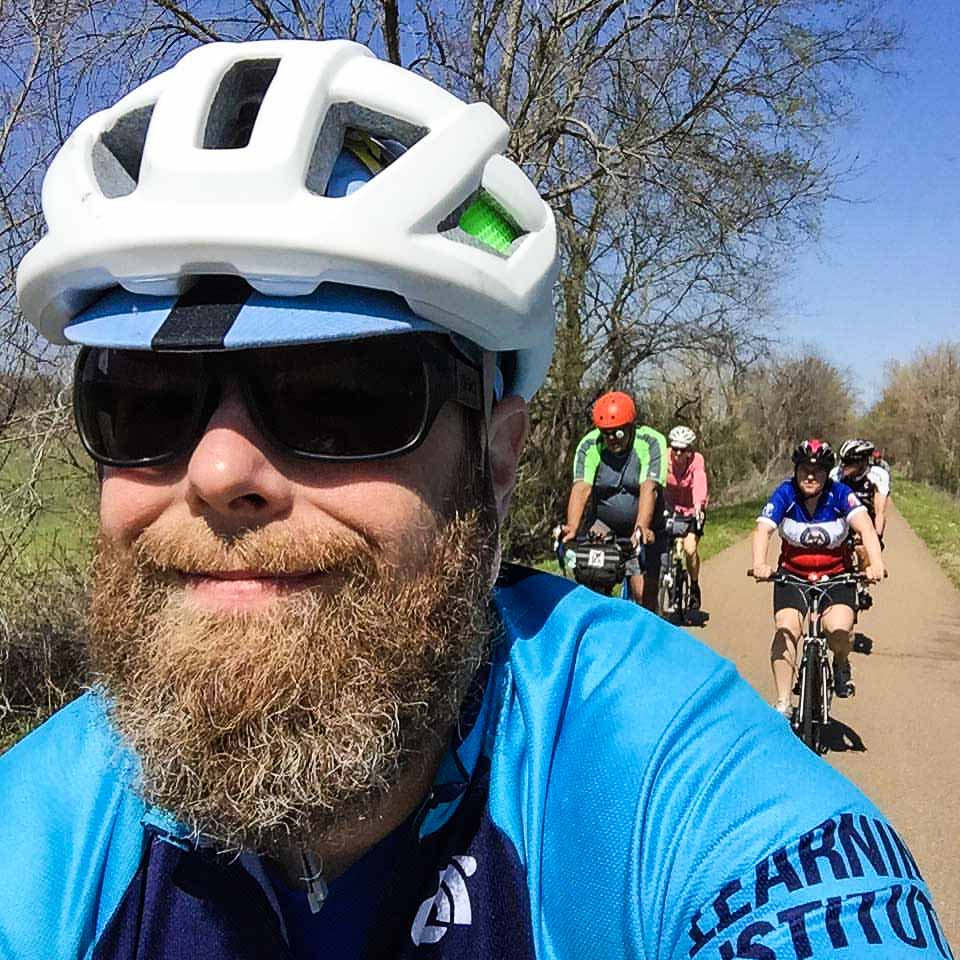 Robert Annis Writer Indianapolis
---
After nearly a decade at The Indianapolis Star, Robert Annis broke free of the shackles of gainful employment and now freelances full-time, specializing in outdoor travel journalism with bylines in National Geographic Traveler, Outside, Afar, Bicycling and Men's Journal.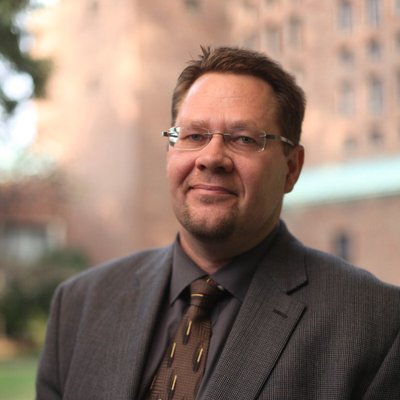 Jaco J. Hamman WriterNashville, Tennessee
---
South African-born Jaco J. Hamman is Professor of Religion, Psychology, and Culture and the Director of the Program in Theology and Practice at Vanderbilt Divinity School. The author of seven books, his hobbies include world music, long-distance motorcycle travel, distilling, and hosting a braai.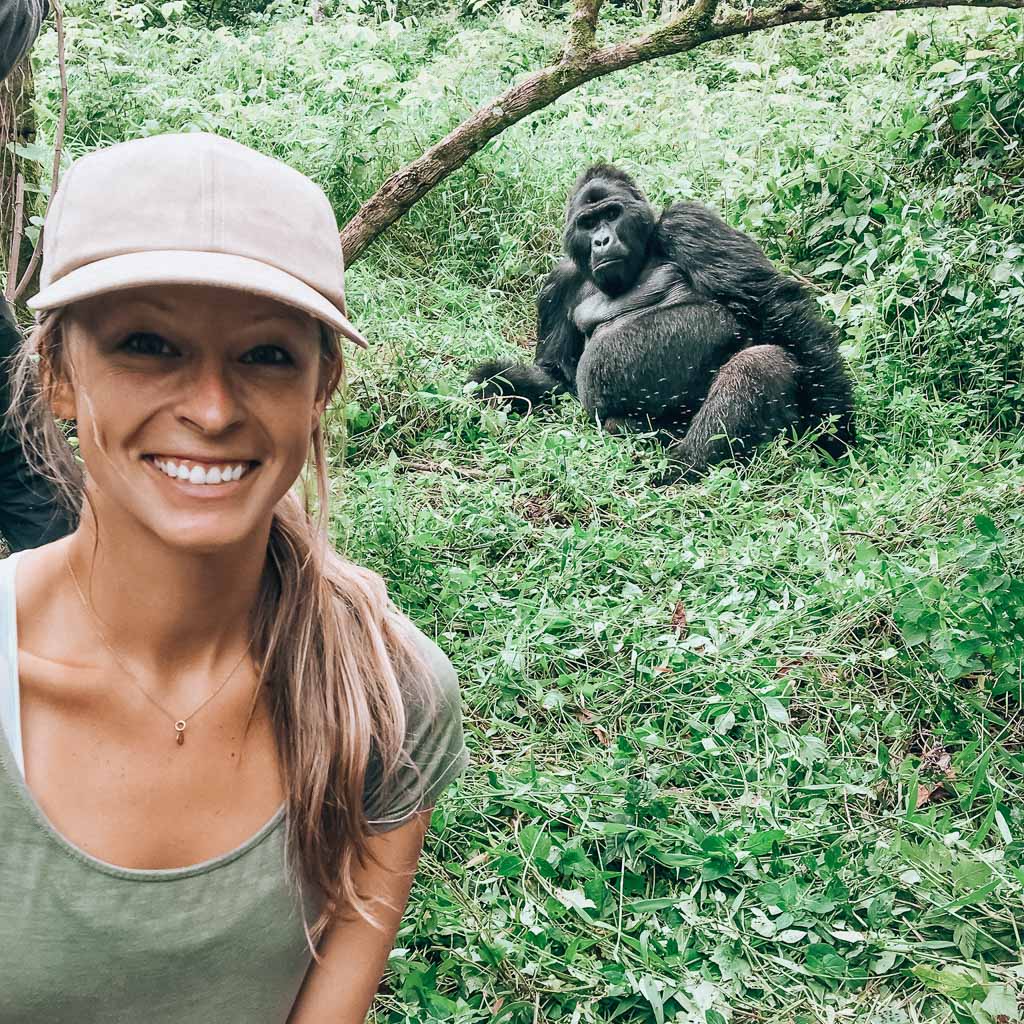 Kellie Paxian WriterLocation-independent
---
Kellie Paxian is a travel writer and editor originally from Vancouver, but currently living and working wherever there's wanderlust and wi-fi. She is passionate about adventure, wildlife, and making the most out of every experience.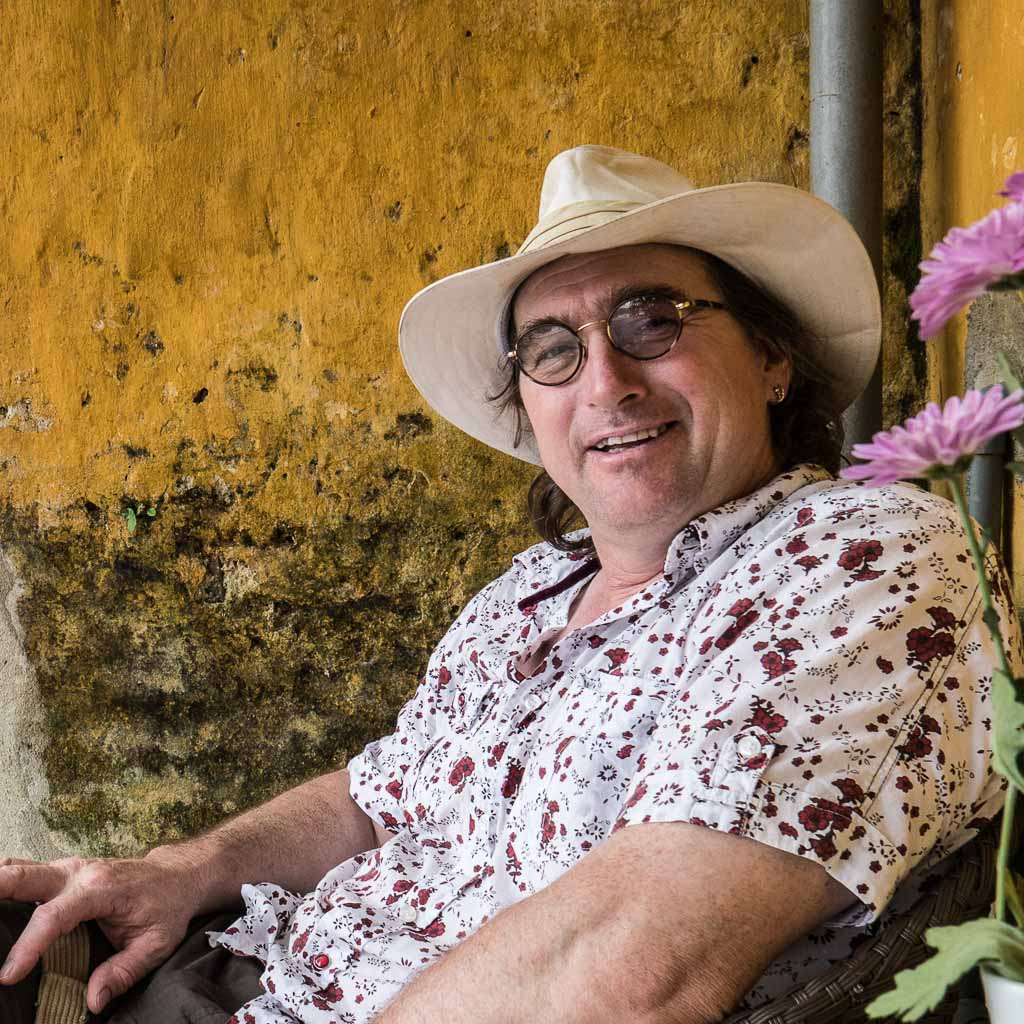 Chris Hilton PhotographerDorset, UK
---
Chris Hilton is an award-winning photographer from Dorset, southwest England. His first 'big trip' was a solo hitch-hike around England and Wales aged 17, and the wanderlust has never left.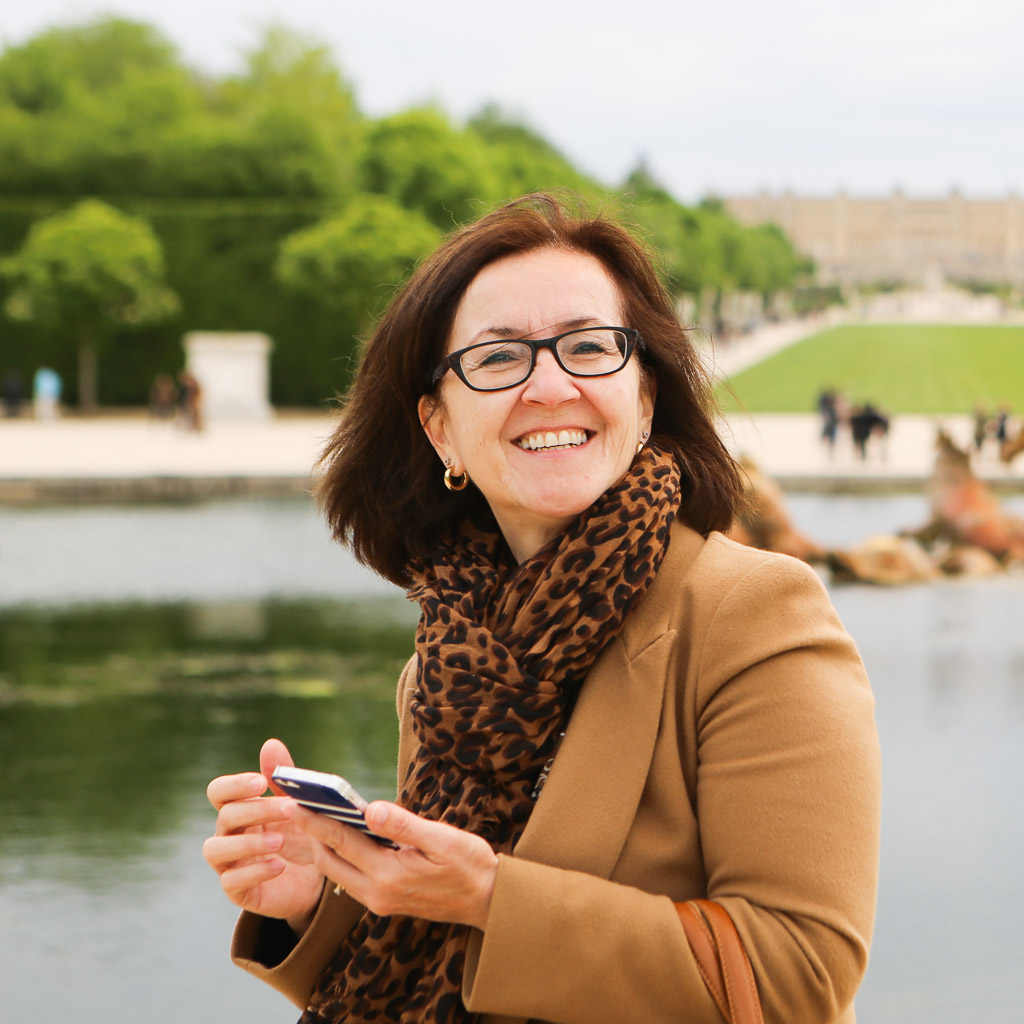 Ulrike Lemmin-Woolfrey WriterParis
---
Ulrike Lemmin-Woolfrey is a travel and lifestyle writer, guidebook author, and serial expat. Published in BBC Travel, Nat Geo, CNTraveler, Lonely Planet, The Independent and Fodor's, she is also the author of three guidebooks about Australia, published by Moon Travel Guides.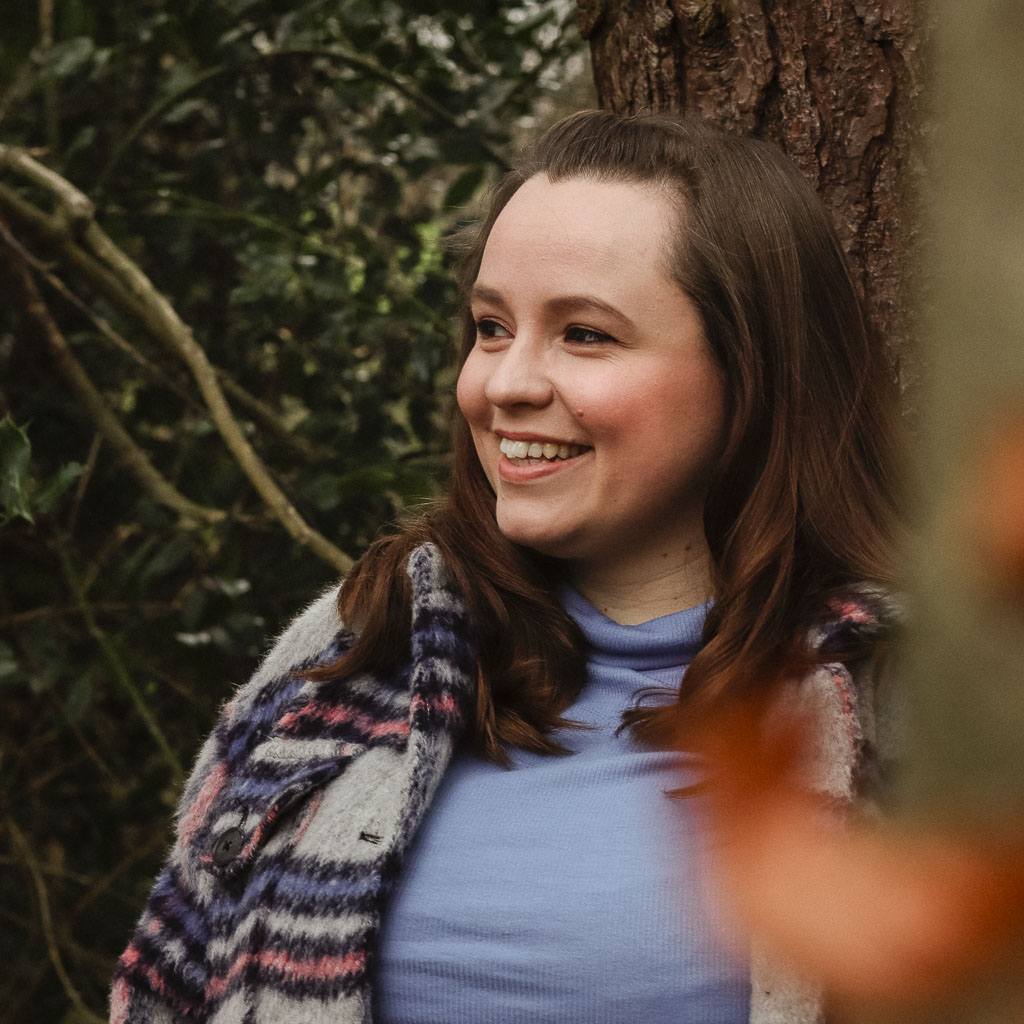 Hannah Foster-Roe WriterNorthamptonshire, UK
---
Hannah Foster-Roe is a Northamptonshire-based freelance journalist, content writer, and photographer covering responsible travel, culture, conservation, and journeys that are as emotional as they are physical. Her work appears in TIME, loveEXPLORING, House of Coco Magazine, and others.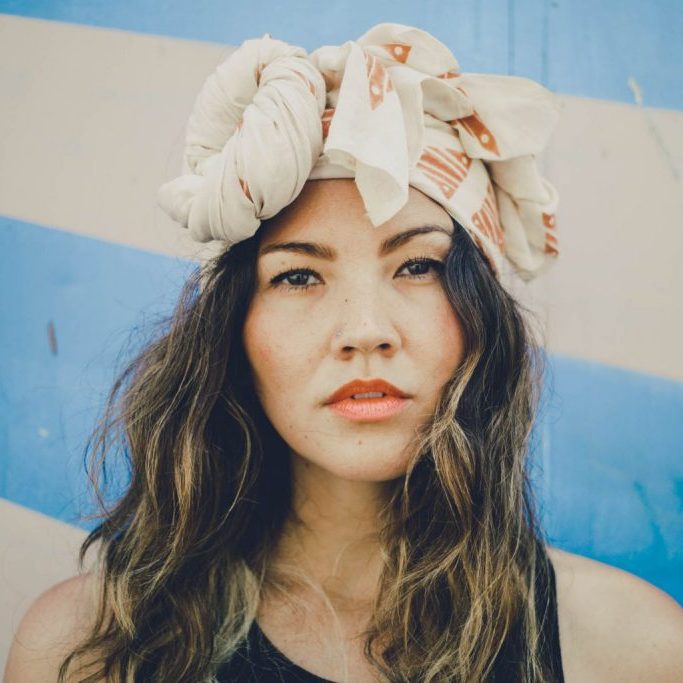 Marianna Jamadi PhotographerCalifornia
---
Marianna Jamadi is a half-Finnish, half-Indonesian globetrotting photographer in search of authentic experiences. Nomadic in spirit, but steady in heart, she is based in Long Beach, CA, when she is not crossing borders and oceans.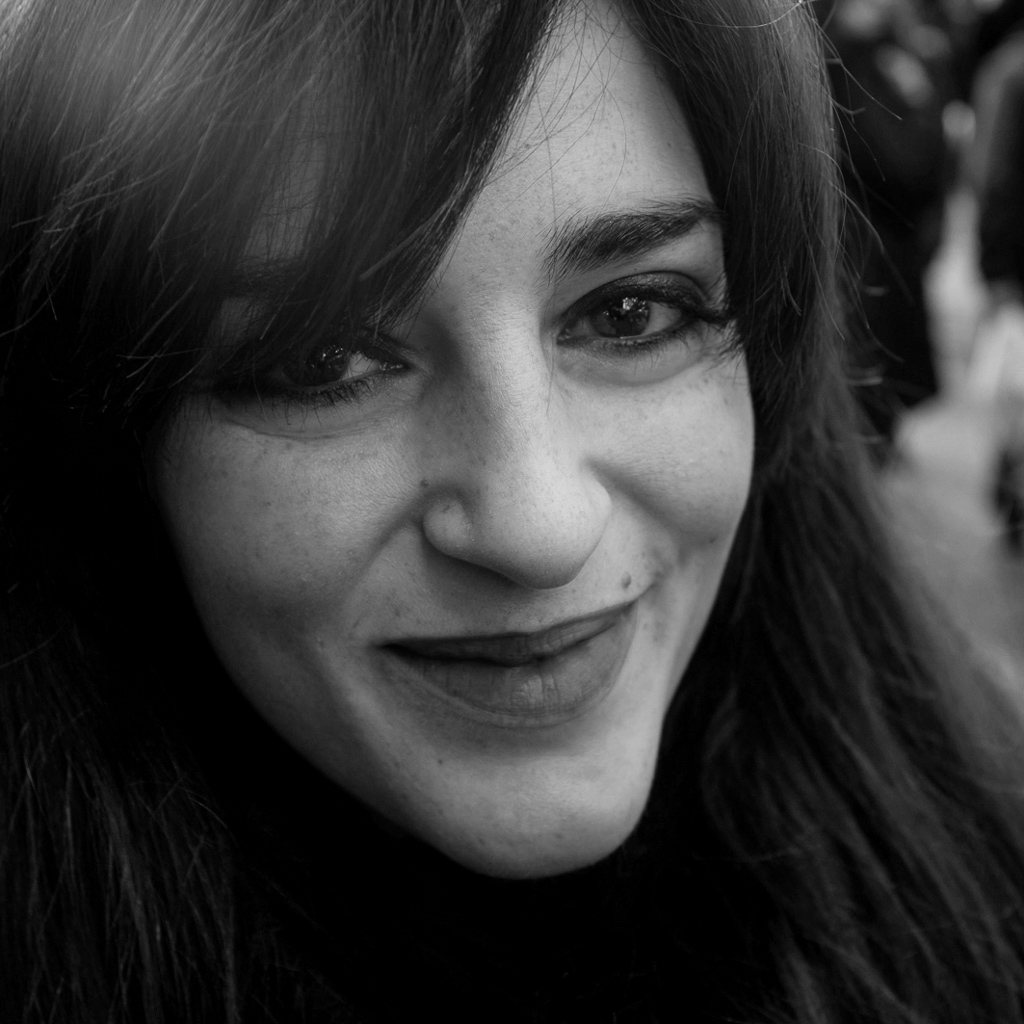 Nicole Trilivas WriterLondon
---
Nicole Trilivas writes about travel, food, and drink. Her work has appeared in Forbes.com, Time Out London, Condé Nast Brides, NYTimes.com, Fodor's, HuffPost, Wanderlust, Afar, and Suitcase. She's the author of the novel, 'Girls Who Travel'.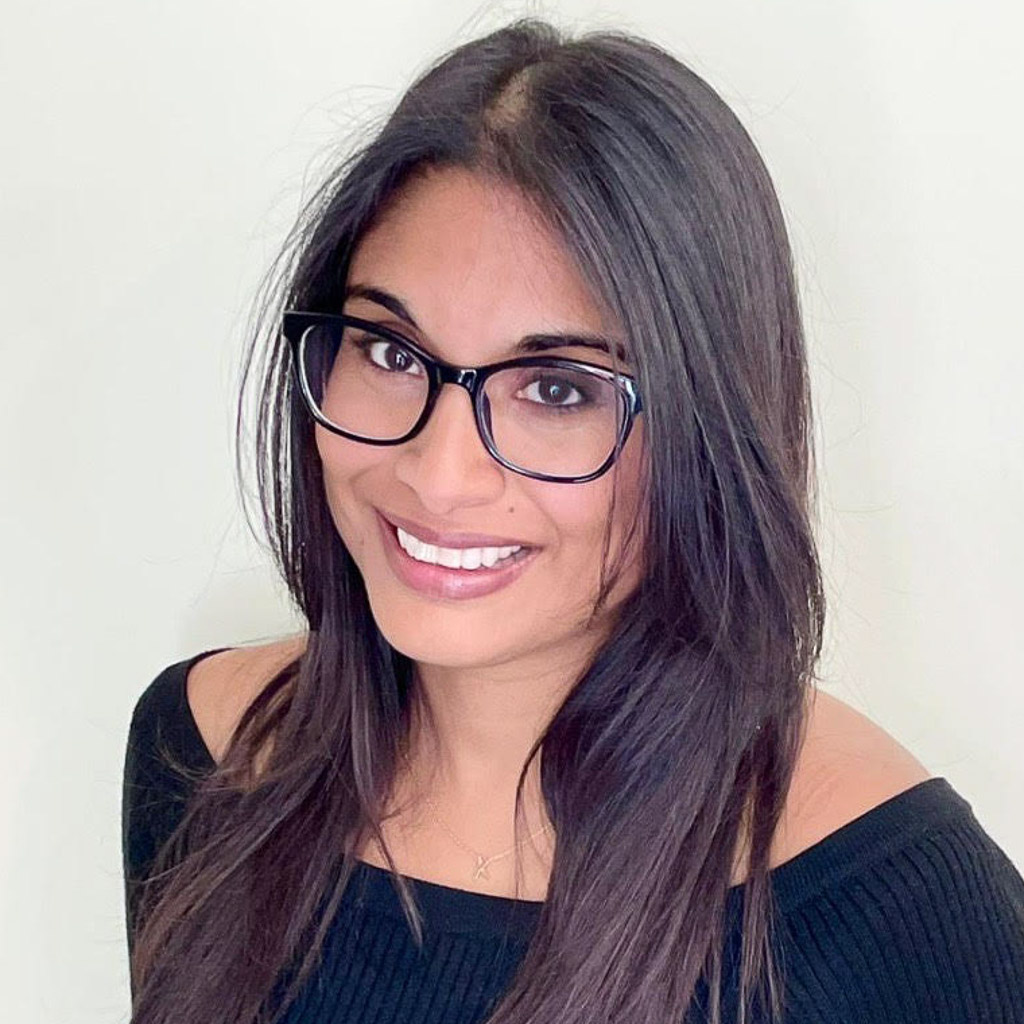 Karen Edwards WriterLondon
---
Karen Edwards is a British freelance editor and writer, specializing in responsible tourism. She mostly writes about remote travel experiences, sharing stories of culture and environment through the voices of the people she meets along the way.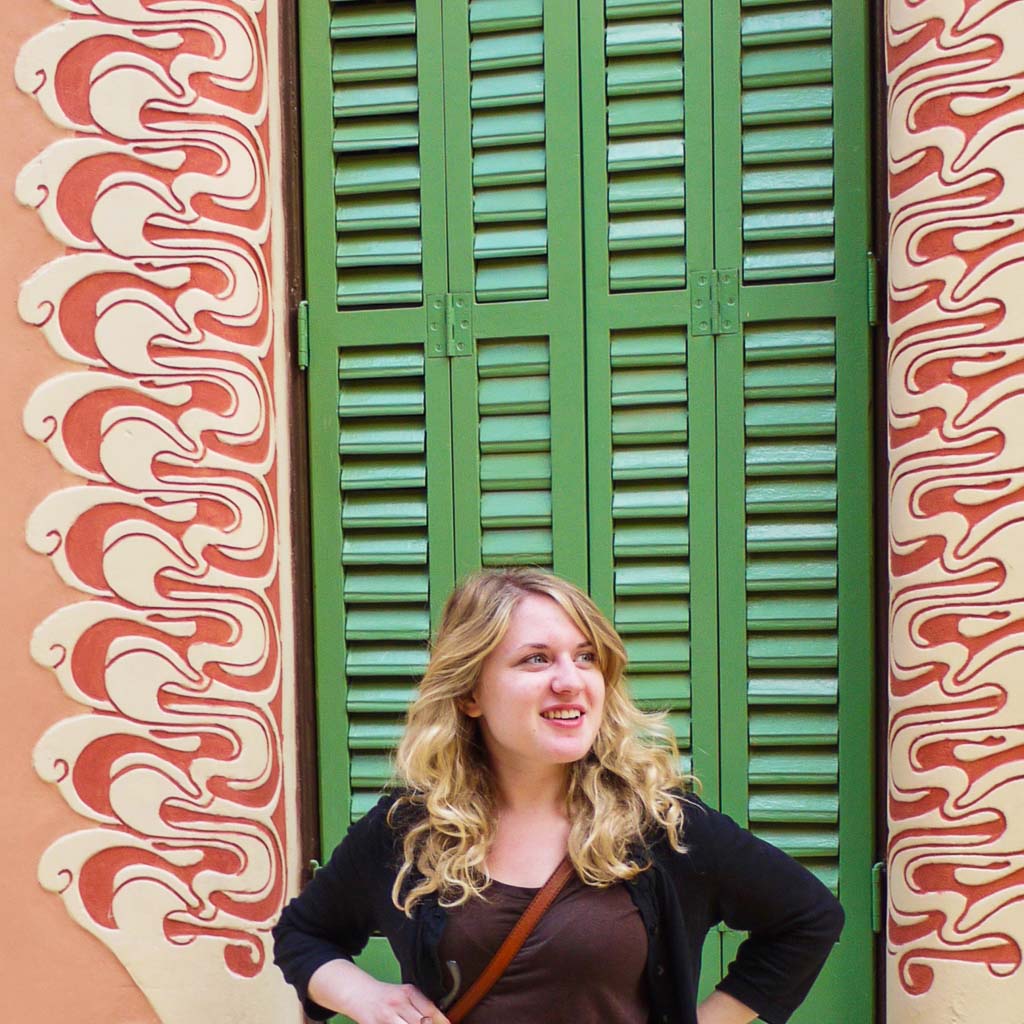 Claire Hannum WriterNew York City
---
Claire Hannum is a writer, editor, and traveler based in New York City. She has written for CNN, Self, Racked, The Huffington Post, Prevention, Health, Brooklyn Magazine, and many other corners of the internet.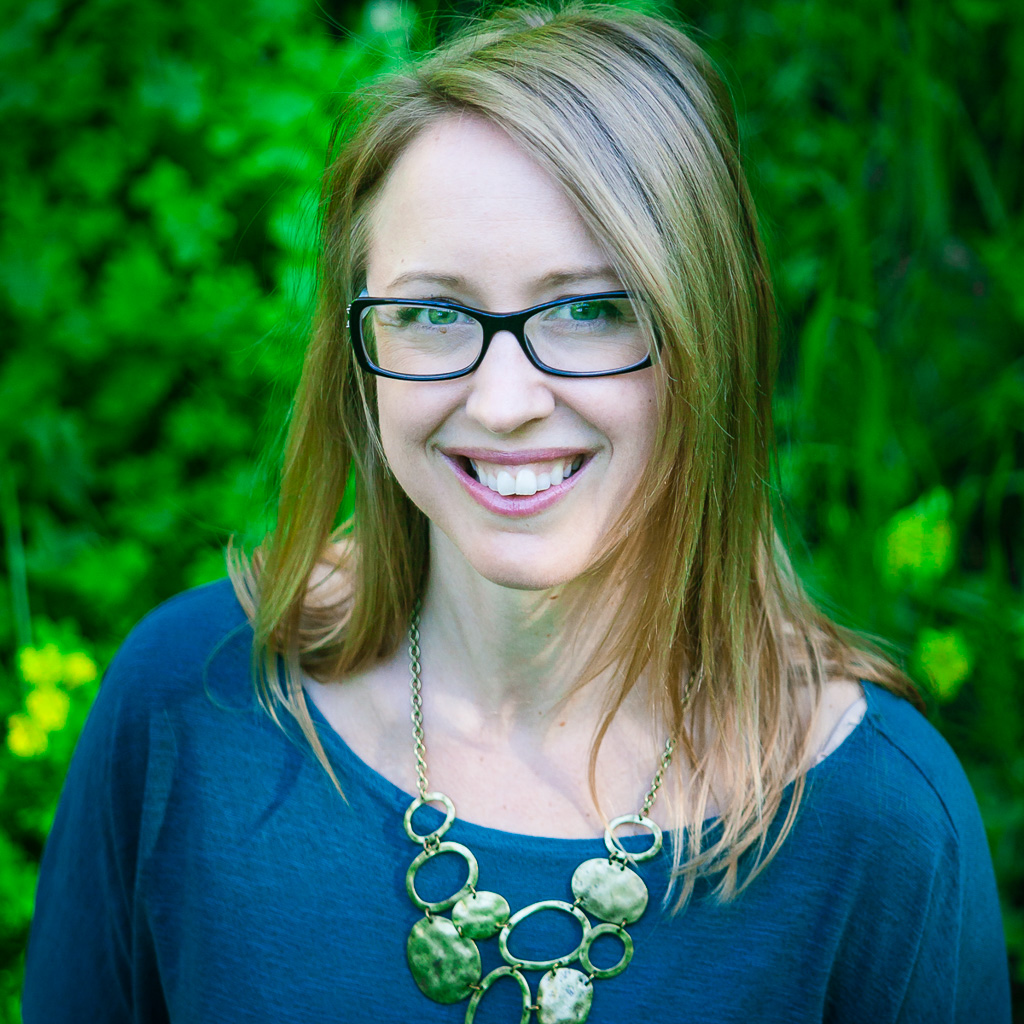 Kristin Hanes WriterSan Francisco
---
Kristin Hanes is a freelance writer and journalist living on a sailboat in San Francisco. She loves exploring nature, hiking, snorkeling, scuba diving and backpacking, and has been published in Fodors, Marie Claire and more.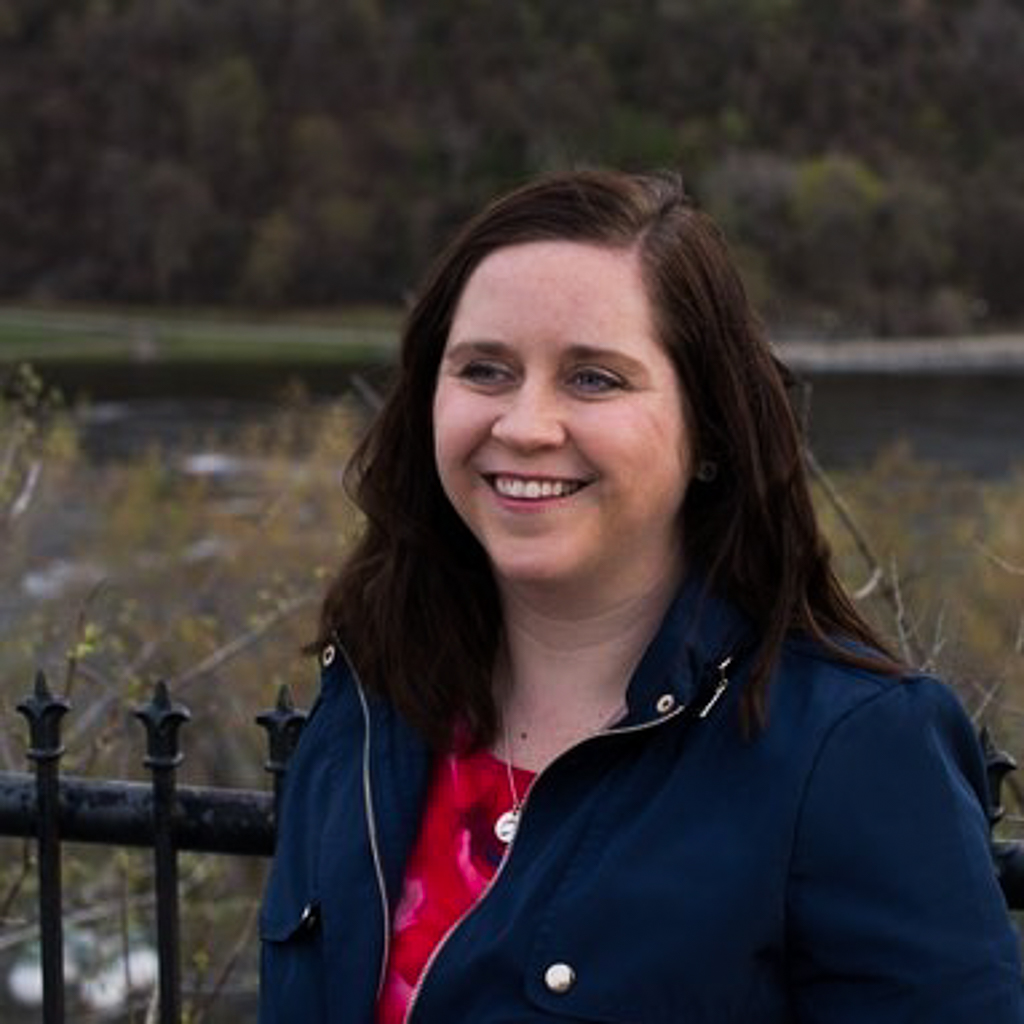 Fiona Tapp WriterOttawa
---
Fiona Tapp is a British travel writer living in Canada. Her work has appeared in Lonely Planet, Travel + Leisure, The Guardian, The Independent, The Sunday Times, and many more. She covers family travel, solo adventures, and loves to chronicle the weird and wonderful wherever she goes.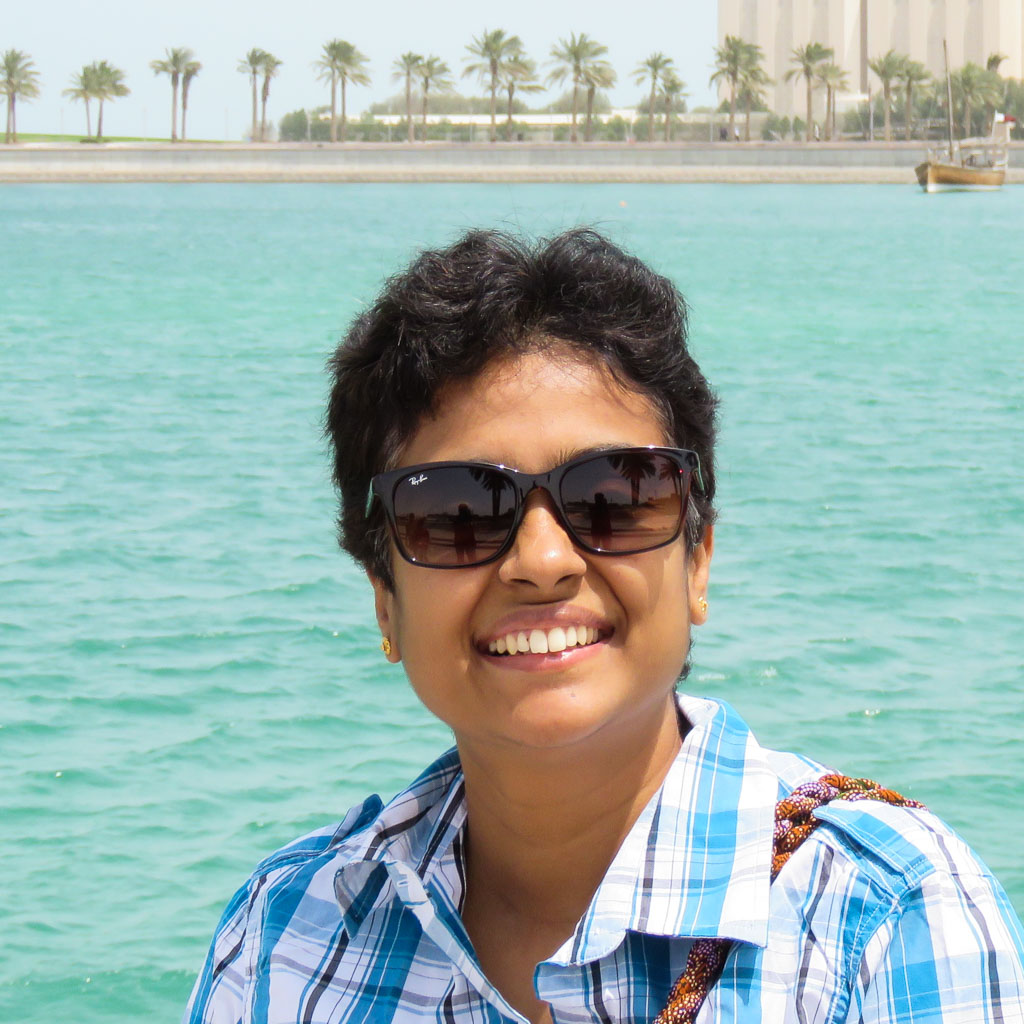 Rashmi Gopal Rao WriterBangalore
---
Rashmi Gopal Rao is a freelance writer and travel-lifestyle blogger from Bangalore. She writes on travel, culture, art, design and food and has been published in national and international publications.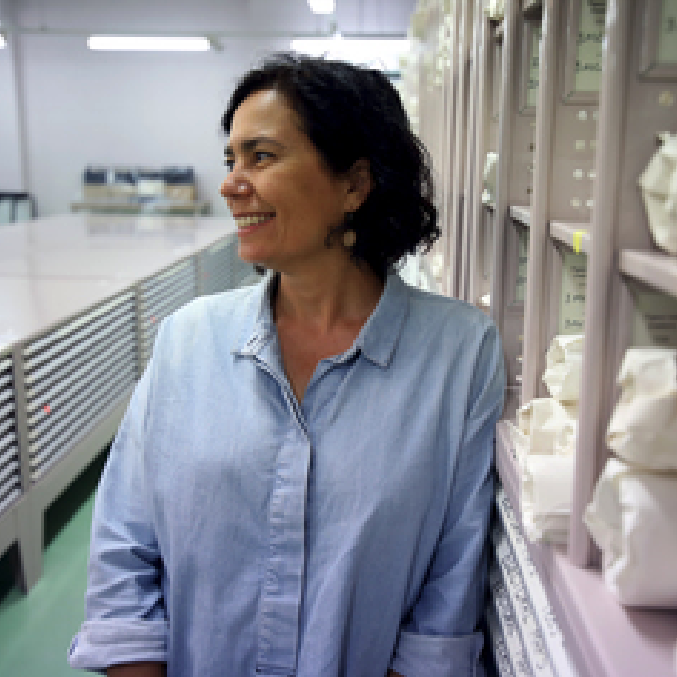 Rose Barrowcliffe WriterKabi Kabi/Gubbi Gubbi Land, Australia
---
Rose Barrowcliffe is a Butchulla researcher who is currently undertaking Doctoral Research at the University of the Sunshine Coast (USC). Rose's research examines the representation of Indigenous peoples in archives and how that impacts historical narratives. Her research is grounded in the K'gari Research Archive (held at USC) as an agent of representation of Butchulla history.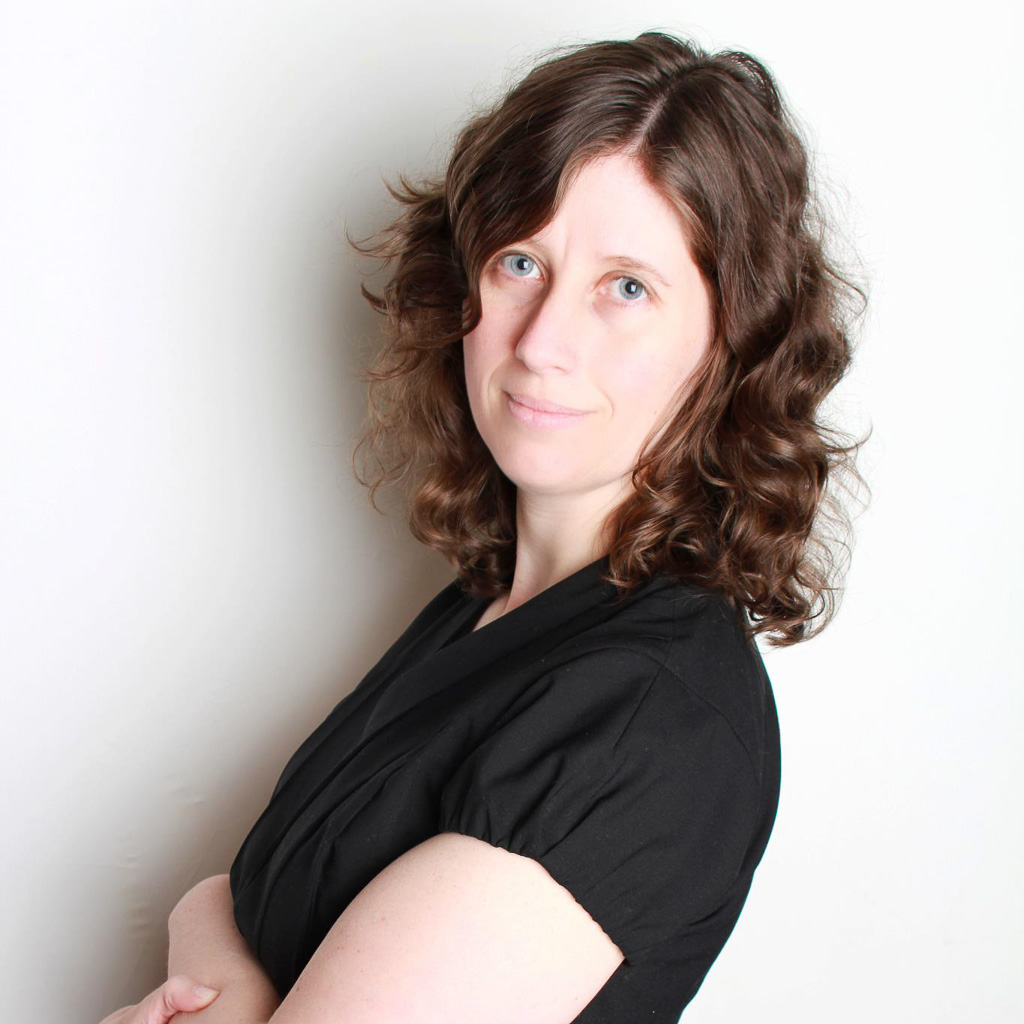 Michele Herrmann WriterNew York City
---
Dividing her time between New England and New York City, travel and culture writer Michele Herrmann's bylines have appeared in BBC Travel, Orbitz, Travelocity, amNewYork and Budget Travel.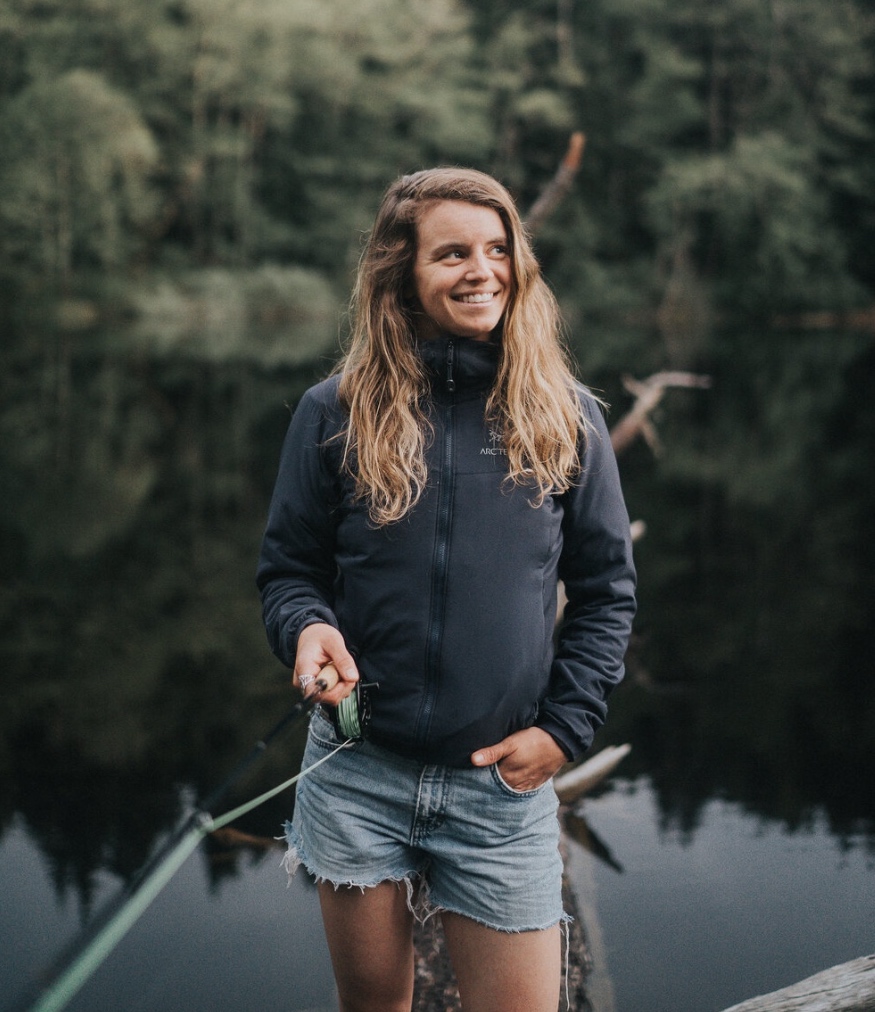 Amanda Monthei WriterWashington State
---
Amanda Monthei is a freelance writer based in Washington state. Her work on wildfires and other natural disasters can be found at NBC News, The Washington Post, Outside, and The Atlantic.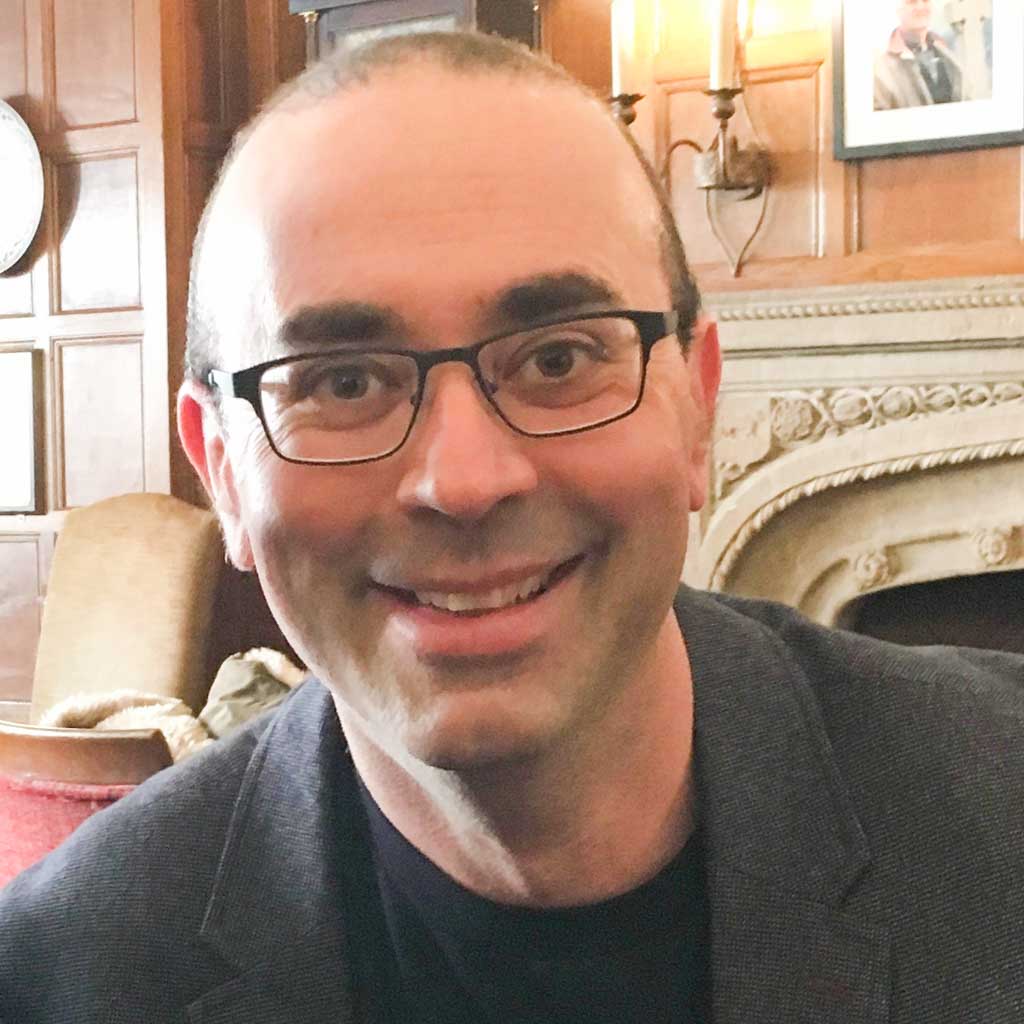 Matthew Teller WriterOxfordshire, UK
---
Matthew Teller is a freelance journalist and broadcaster. He writes for media in Britain and around the world, is a long-standing author for Rough Guides, and produces and presents documentaries for BBC Radio.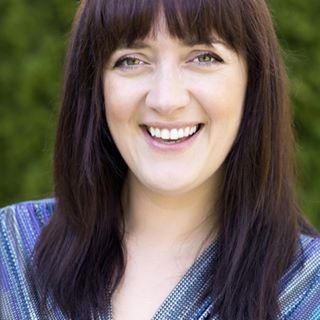 Dr Jolanta Burke WriterDublin
---
Dr Jolanta Burke is a Chartered Psychologist specialising in Positive Psychology, and a Senior Lecturer at the Centre for Positive Psychology and Health, RCSI University of Medicine and Health Sciences. She is also the author of eight books and blogs at Psychology Today.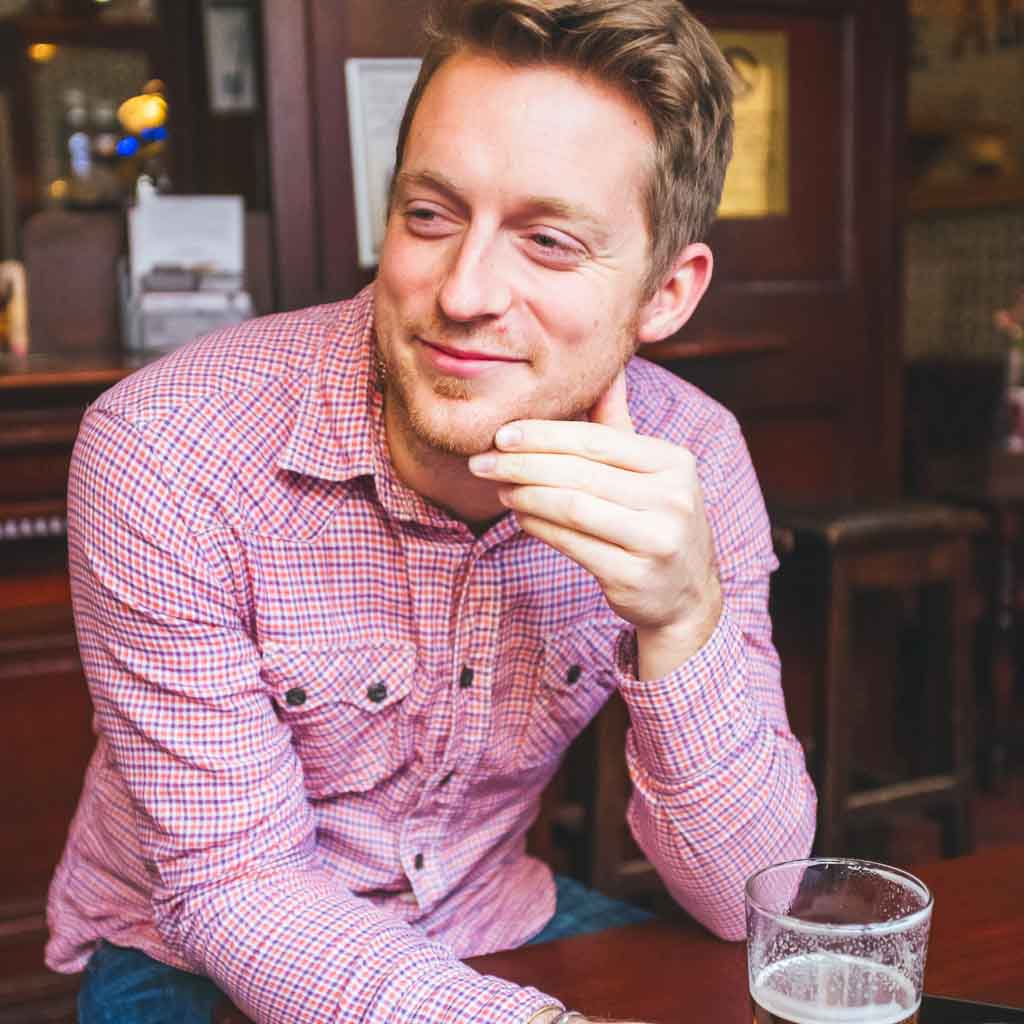 Gavin Haines WriterLondon
---
Gavin Haines is a freelance scribe specializing in travel and environmental reporting, with bylines in BBC Travel, National Geographic Traveller and the Telegraph. His favorite destinations are Scotland, The Netherlands and Rwanda. He was once mauled by an otter in Dudley.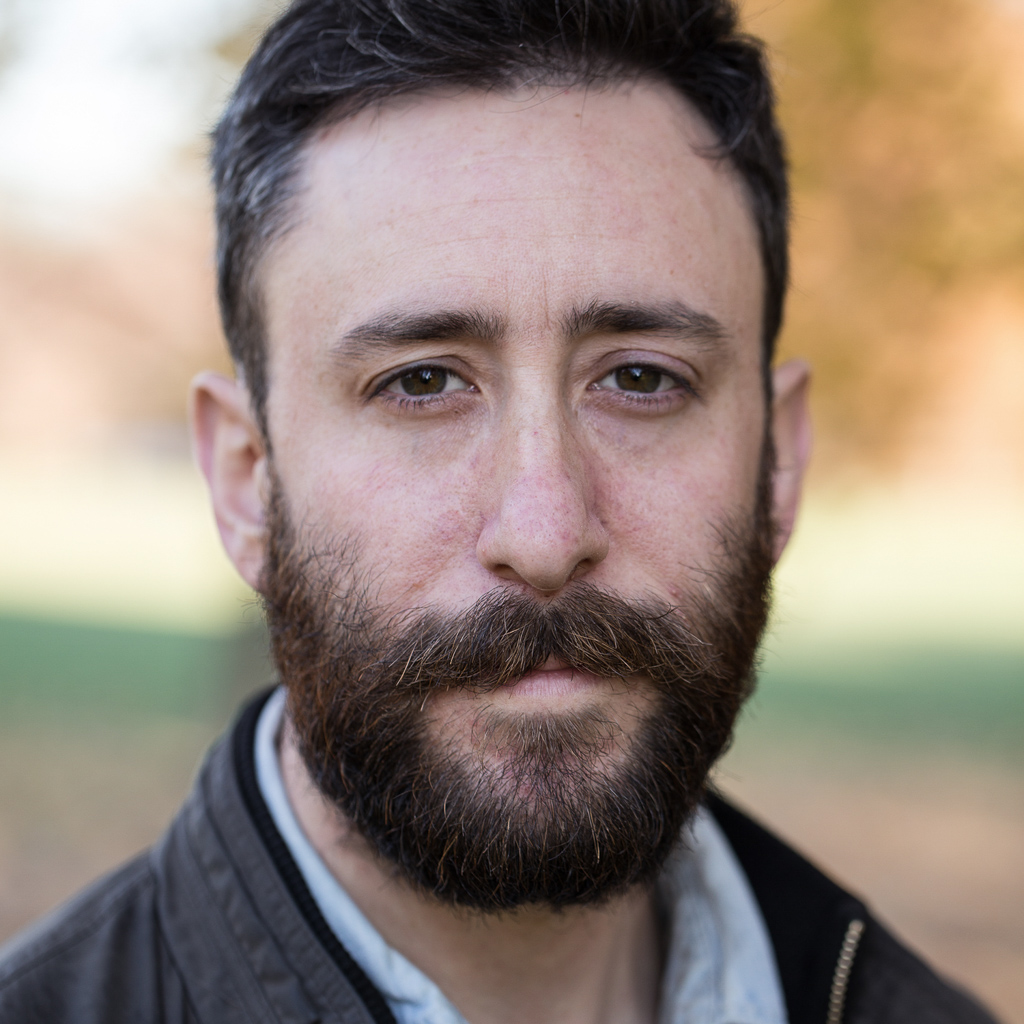 Jonathan Arlan WriterKansas City, Missouri
---
Jonathan Arlan is the author of the travel book Mountain Lines: A Journey through the French Alps. He has lived in Cairo, Belgrade, Osaka, New York City, and New Orleans, and loves each and every one of these places, but is currently based in his hometown, Kansas City.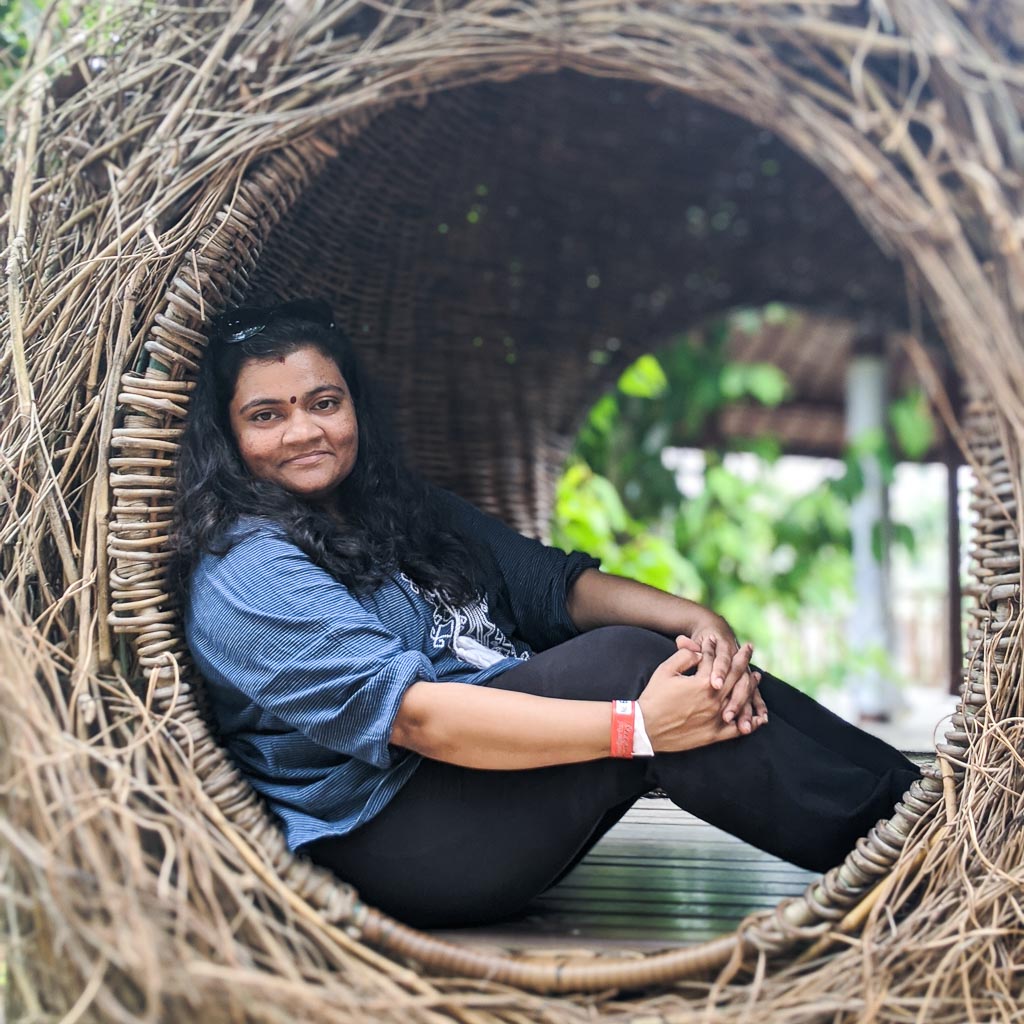 Meenakshi J WriterDelhi
---
Meenakshi J is a freelance writer and blogger who documents cultural and travel stories through art, architecture, heritage, vegetarian food and traditions, combining it with soft adventure and social responsibility. She also reports on people who are passionate about handicrafts and collect heirlooms.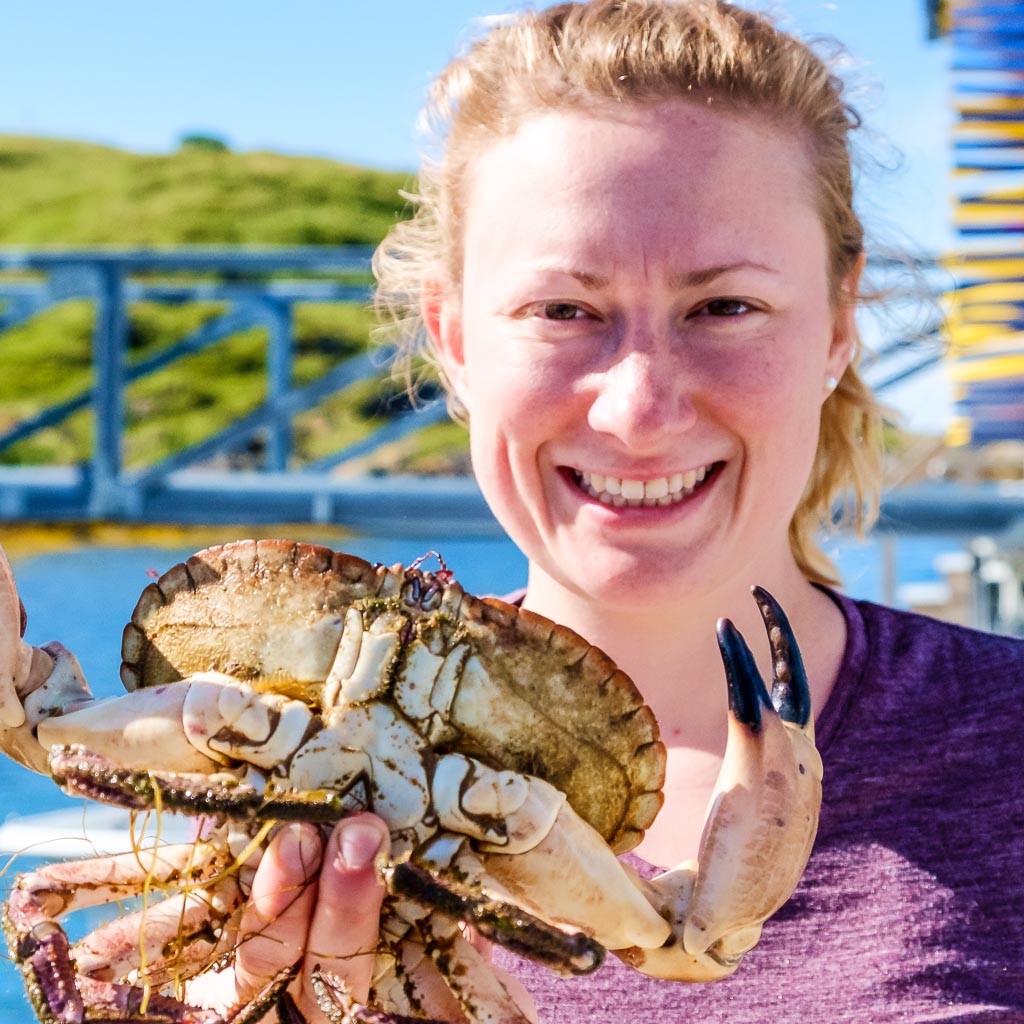 Sophie Kelk WriterVancouver
---
Based in Vancouver, Sophie is a British writer and sports junkie. When she's not traveling to some of the world's most interesting destinations, she's hiking, skiing, running or cycling in the mountains, or training for excessively long swims.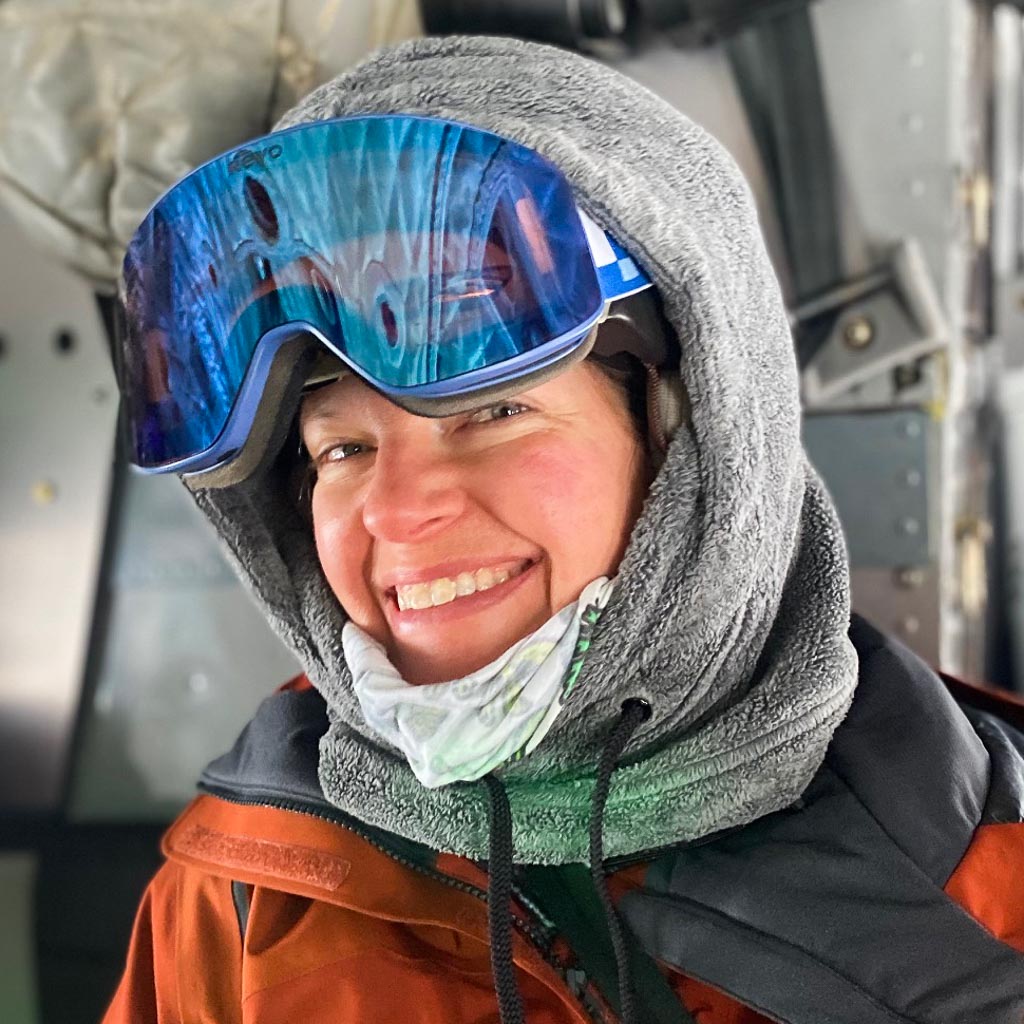 Shauna Farnell WriterColorado
---
Shauna Farnell is a nature-loving, adrenaline-seeking writer based in the mountains of Colorado. Her favorite topics include inspiring individuals, outdoor endeavors, travel and the human experience.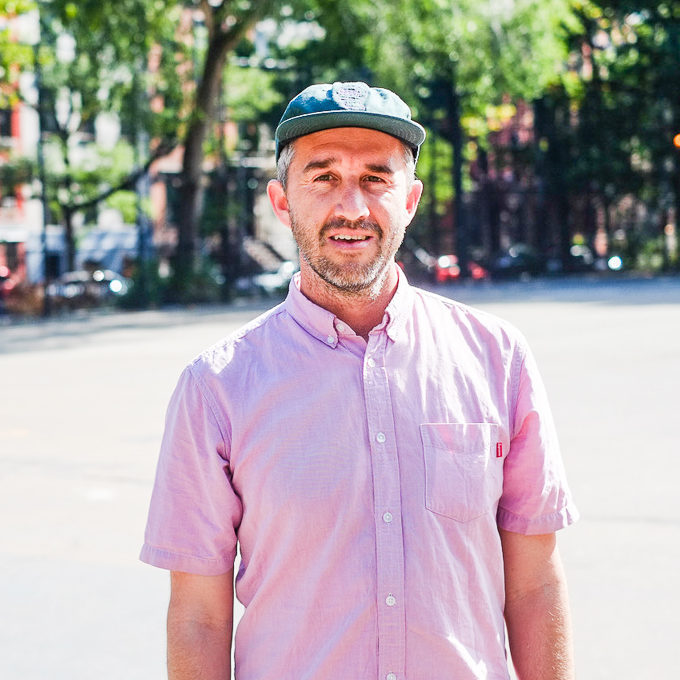 Max Olijnyk WriterNew Zealand
---
Max Olijnyk is a writer, editor, photographer, and ageing skateboarder. An ex-Melbourne resident, he now lives in New Zealand with his family. His first book Some Stories was released in 2016 and his favorite destination is New York City.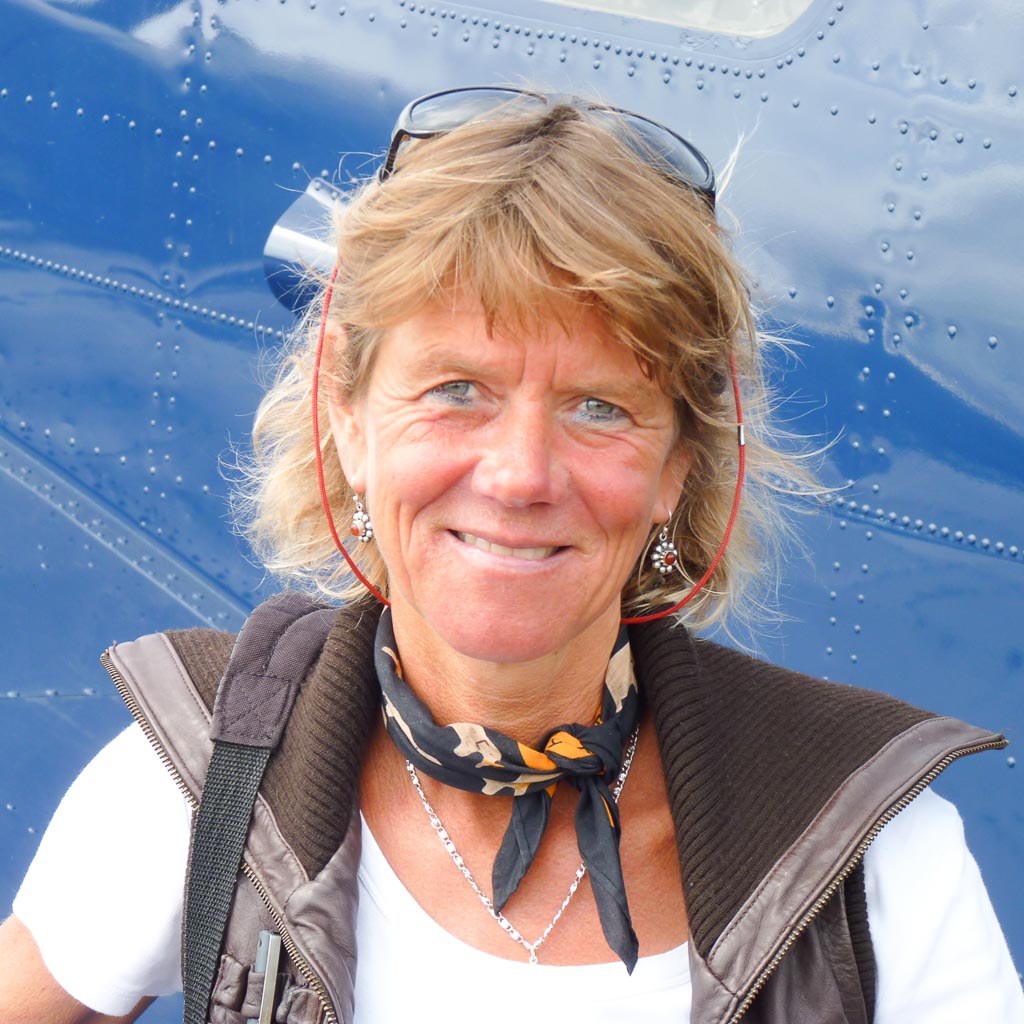 Allie Dunnington WriterBurma
---
With a PhD in Asian Studies and Anthropology, Allie has been a travel writer since her first trip to China in 1986. Nowadays, she flies hot air balloons all over the world and has visited over 130 countries. Her current base is Burma.
Brigid Mander WriterJackson, Wyoming
---
Based in Jackson, Wyoming, Brigid Mander is a writer covering topics in the outdoors, including freeskiing and ski mountaineering around the world, backcountry archery hunting in Wyoming's wilderness, and large habitat preservation for the wildlife and peoples of the American West. She contributes regularly to a variety of publications, from Backcountry Magazine to The Wall Street Journal.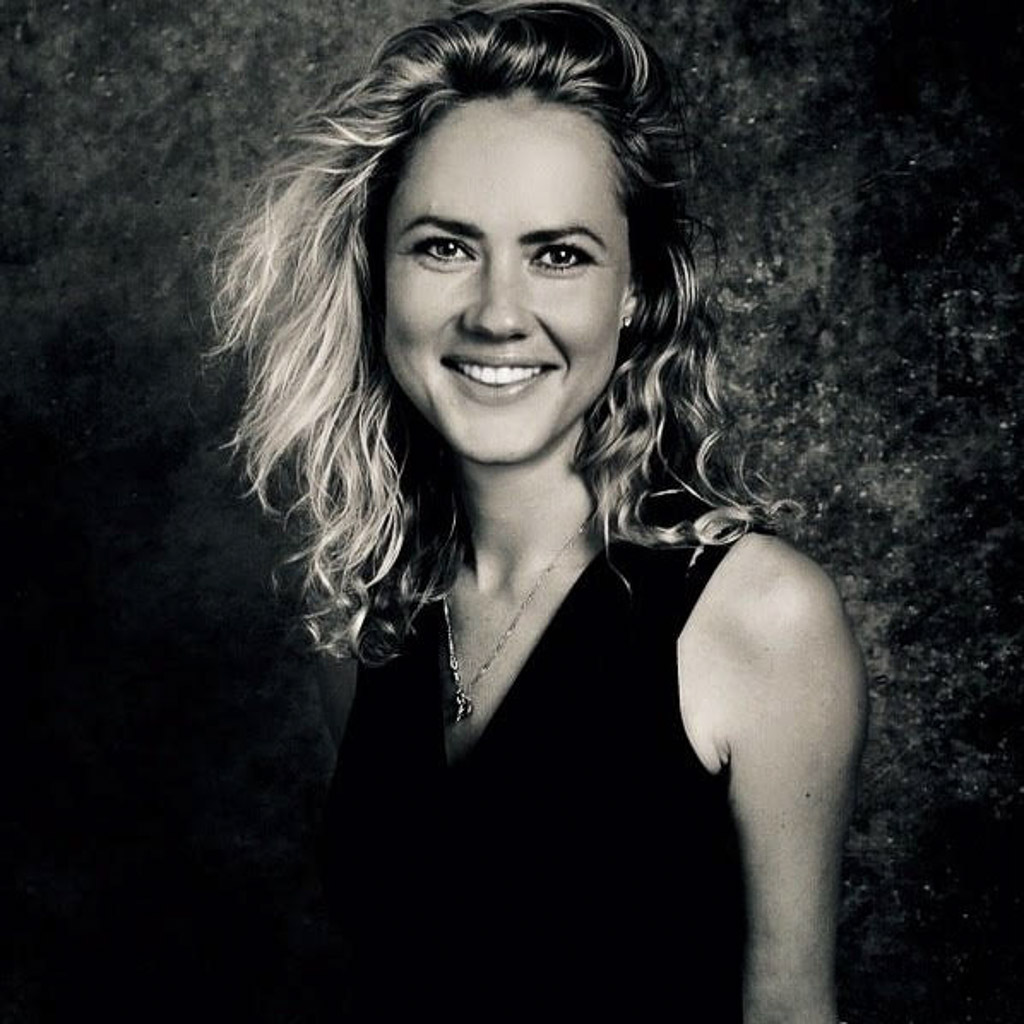 Sadie Whitelocks WriterLocation-independent
---
Sadie Whitelocks is a travel writer and photographer, who's lived between London and New York. She has traveled to over 60 countries from Kashmir to Kazakhstan to the Canadian Arctic, and holds a Guinness World Record for attending the highest dinner party on Everest at 7,056m. She's a member of the Explorers Club and a fellow of the Royal Geographical Society.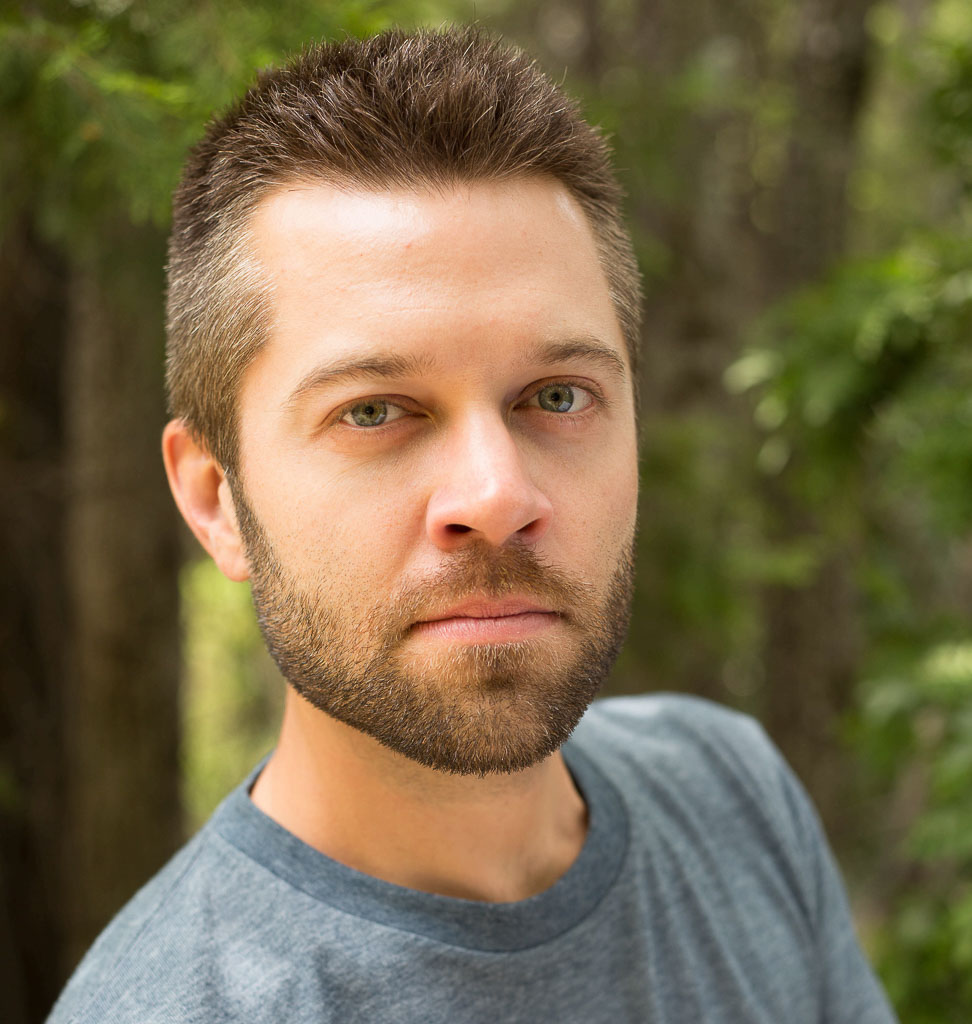 Mark Johanson WriterSantiagio, Chile
---
Mark Johanson is an American journalist based in Chile whose work focuses on travel, food, adventure and sustainability. The co-author of a dozen Lonely Planet guidebooks, he also writes for publications such as National Geographic, The Economist, Travel + Leisure, Conde Nast Traveler and the BBC.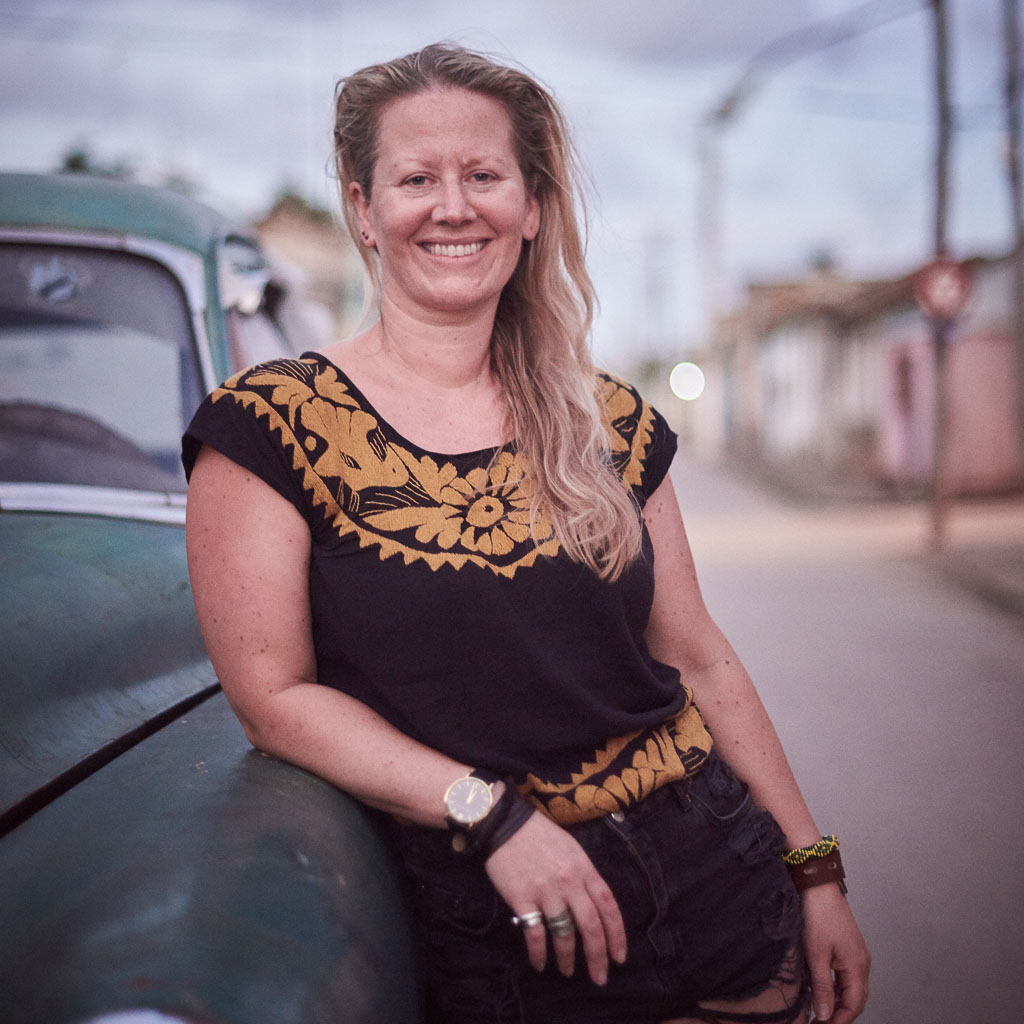 Lydia Bell WriterHavana, Cuba
---
Lydia is a travel and features journalist currently living in Havana with her seven-year-old daughter who shares the city's name. Bylines include The Telegraph, FT's How To Spend It, The Guardian and The Times.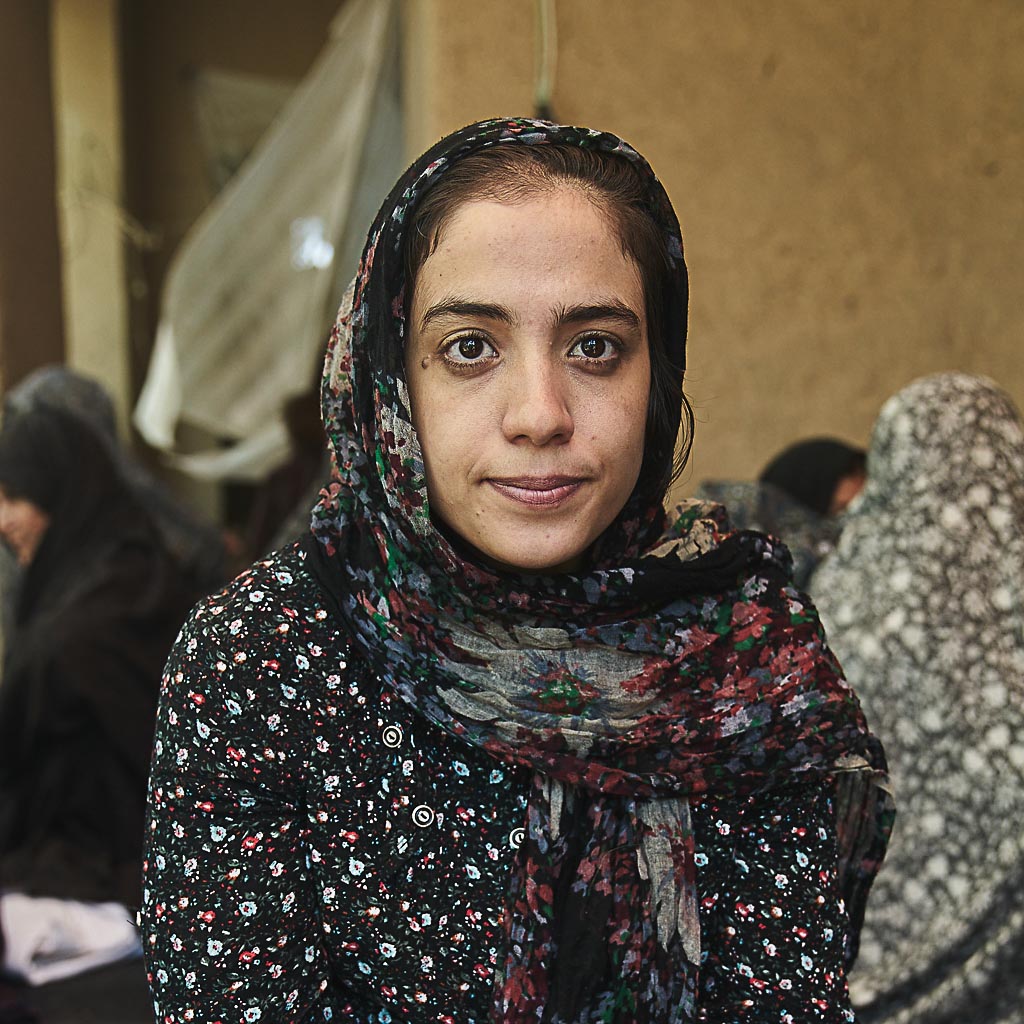 Narges Ghafary WriterOhio, United States
---
Narges Ghafary is an Afghan woman, former refugee, relief and development specialist, and communications expert. Narges has spent the last decade working with organizations in rural Afghan communities.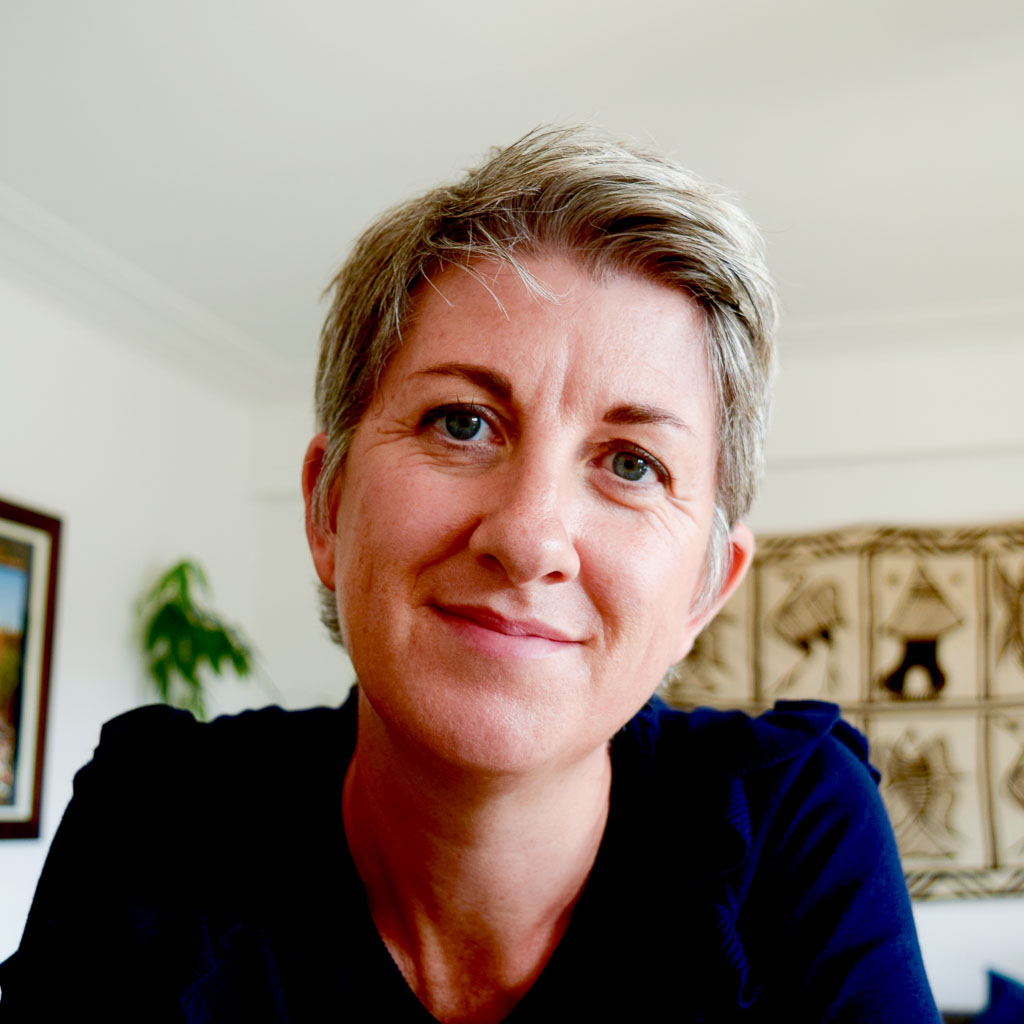 Paula Dear WriterBrussels
---
A freelance news, features and travel writer working for UK and international media, Paula Dear left her London life and BBC job in 2011 and spent nearly five years traveling around Latin America in a campervan. She's currently based in Brussels.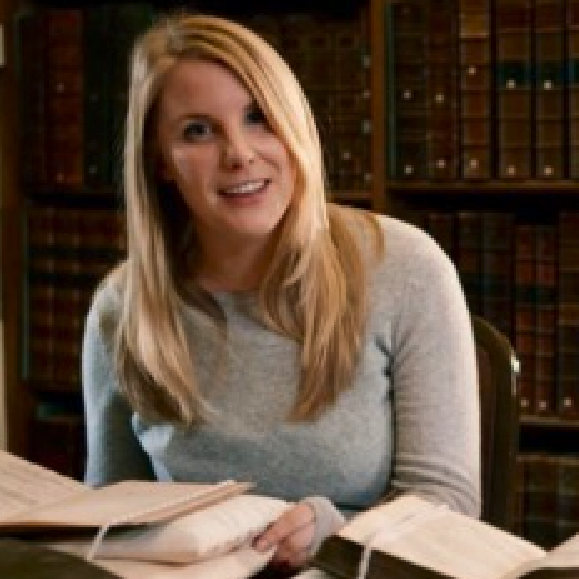 Emily Thomas WriterDurham, UK
---
Emily Thomas is Associate Professor of Philosophy at Durham University. She has written extensively on space and time in early modern and early twentieth century philosophy. She has published two scholarly books: 'Absolute Time: Rifts in Early Modern British Metaphysics' (2018, Oxford University Press) and 'Early Modern Women on Metaphysic's (2018, Cambridge University Press). Emily has also written a popular book, 'The Meaning of Travel: Philosophers Abroad' (2020, Oxford University Press).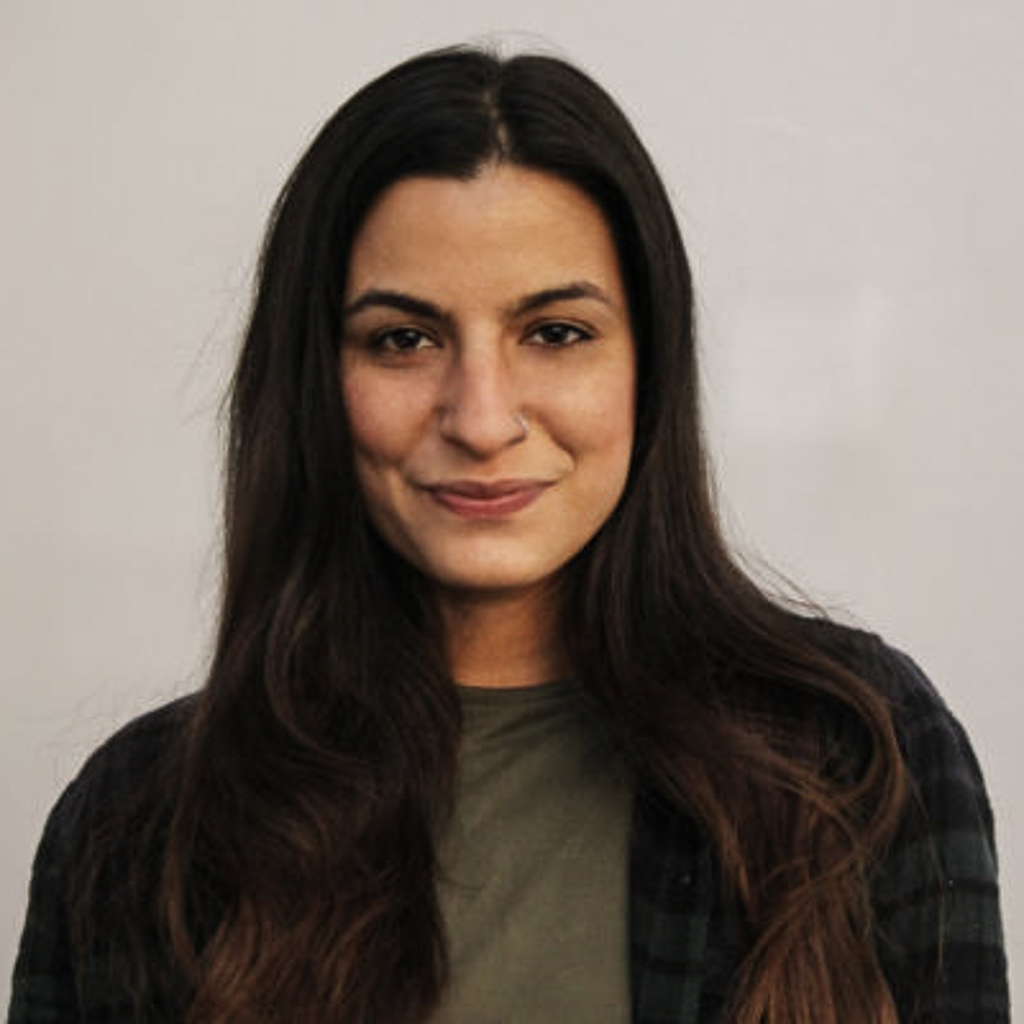 Adriana Loureiro Fernández PhotographerVenezuela
---
Adriana is a multimedia journalist currently based in Caracas, Venezuela. Focusing on social conflict and youth culture, her work has been published in the New York Times, Los Angeles Times and The Intercept, among others.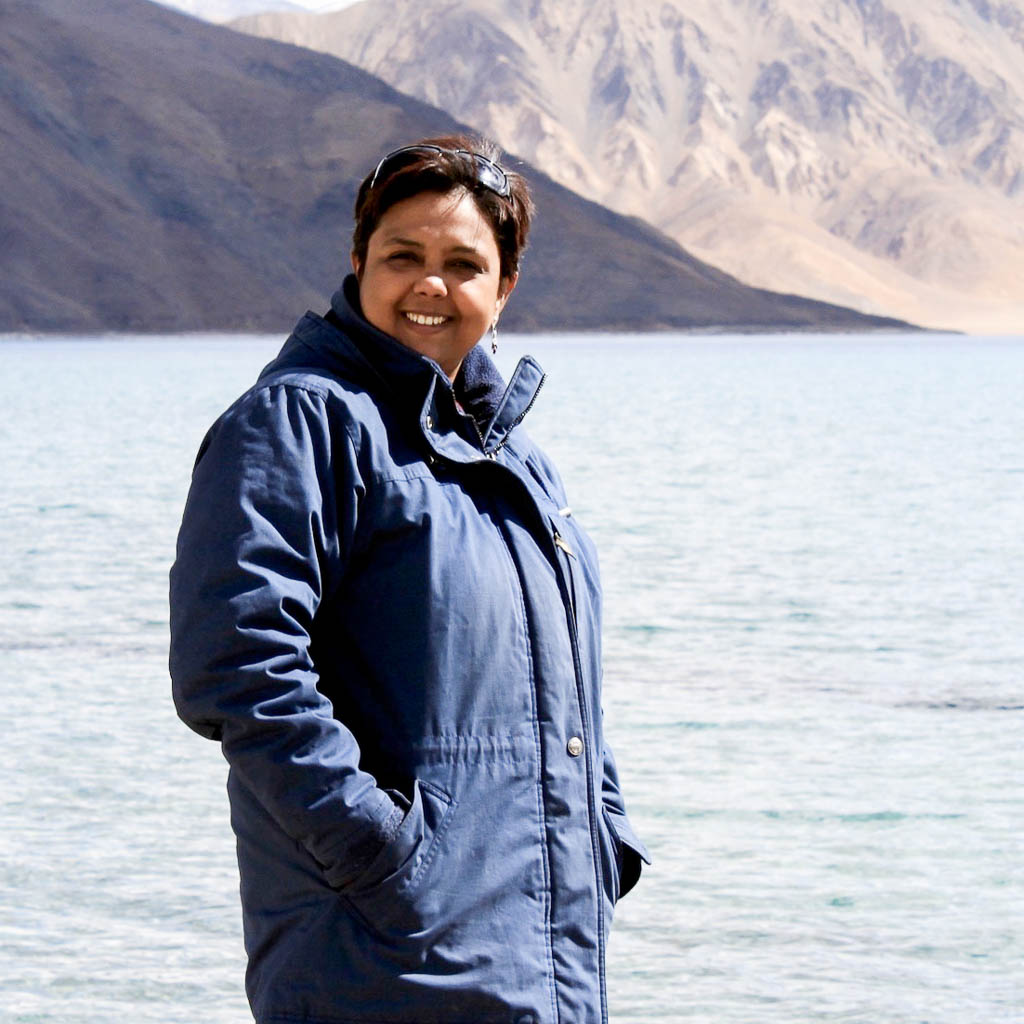 Charukesi Ramadurai WriterKuala Lumpur, Malaysia
---
Charukesi Ramadurai is a freelance journalist currently living in Kuala Lumpur. Her work has been published in a number of international publications, including The Guardian, BBC Travel, South China Morning Post and National Geographic Traveller. She has a keen interest in wildlife and conservation issues, and in stories at the intersection of humans and the natural world.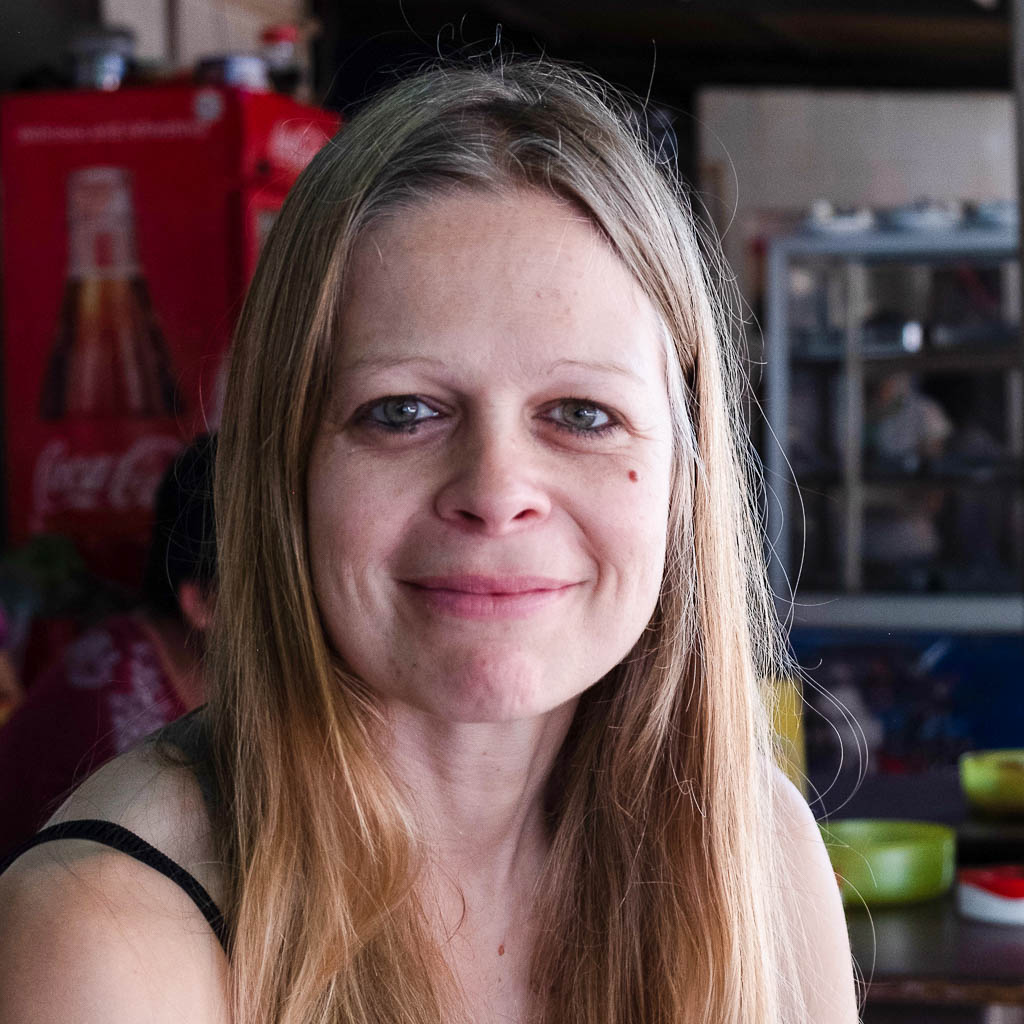 Eileen McDougall WriterSoutheast Asia
---
Eileen is a traveler and writer focusing on cultural, developmental and gender issues in South Asia. She is at her happiest on a bus heading off somewhere new, but still very much in love with her native Scottish Highlands.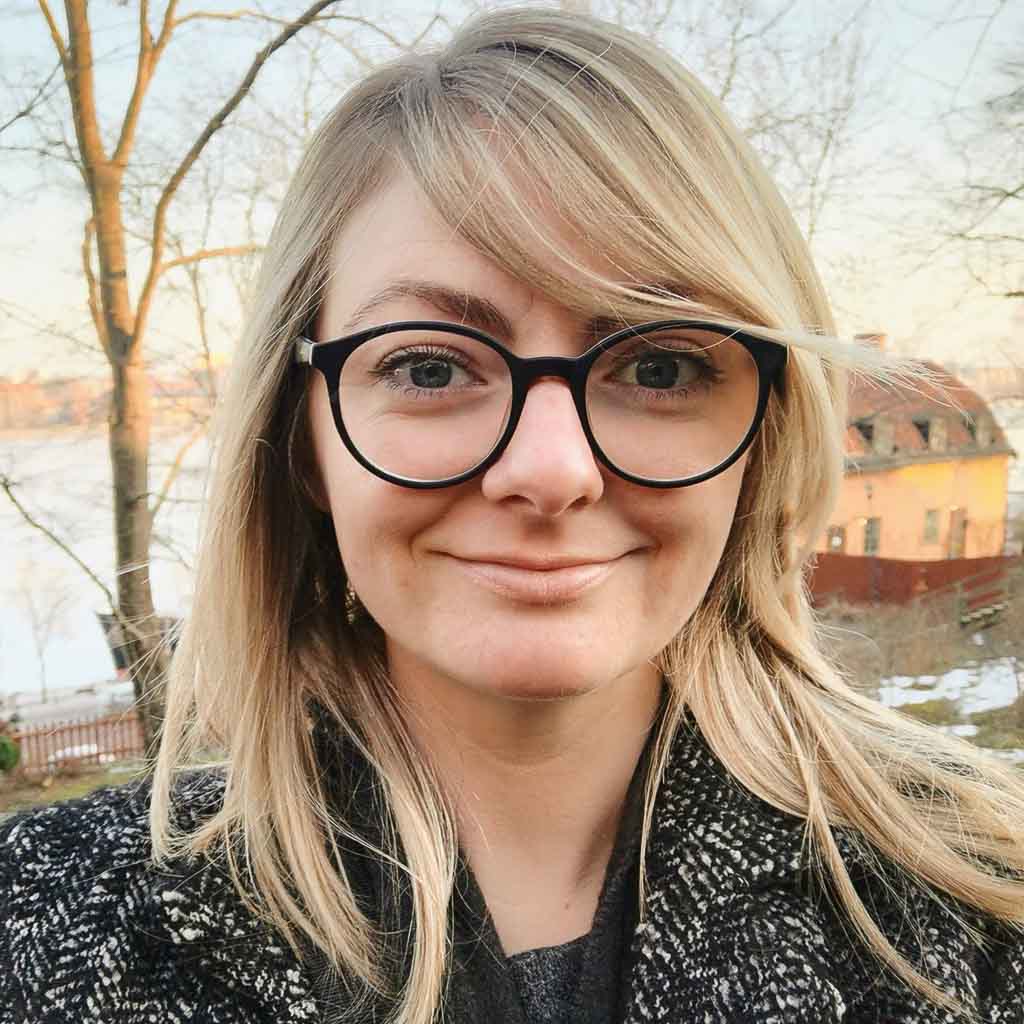 Summer Rylander WriterNuremberg, Germany
---
Summer Rylander is a freelance travel journalist based in Nuremberg, Germany. She writes on food, culture, and conservation for a variety of English-language publications including Travel + Leisure, Time Out, Reader's Digest UK, Condé Nast Traveler, and others.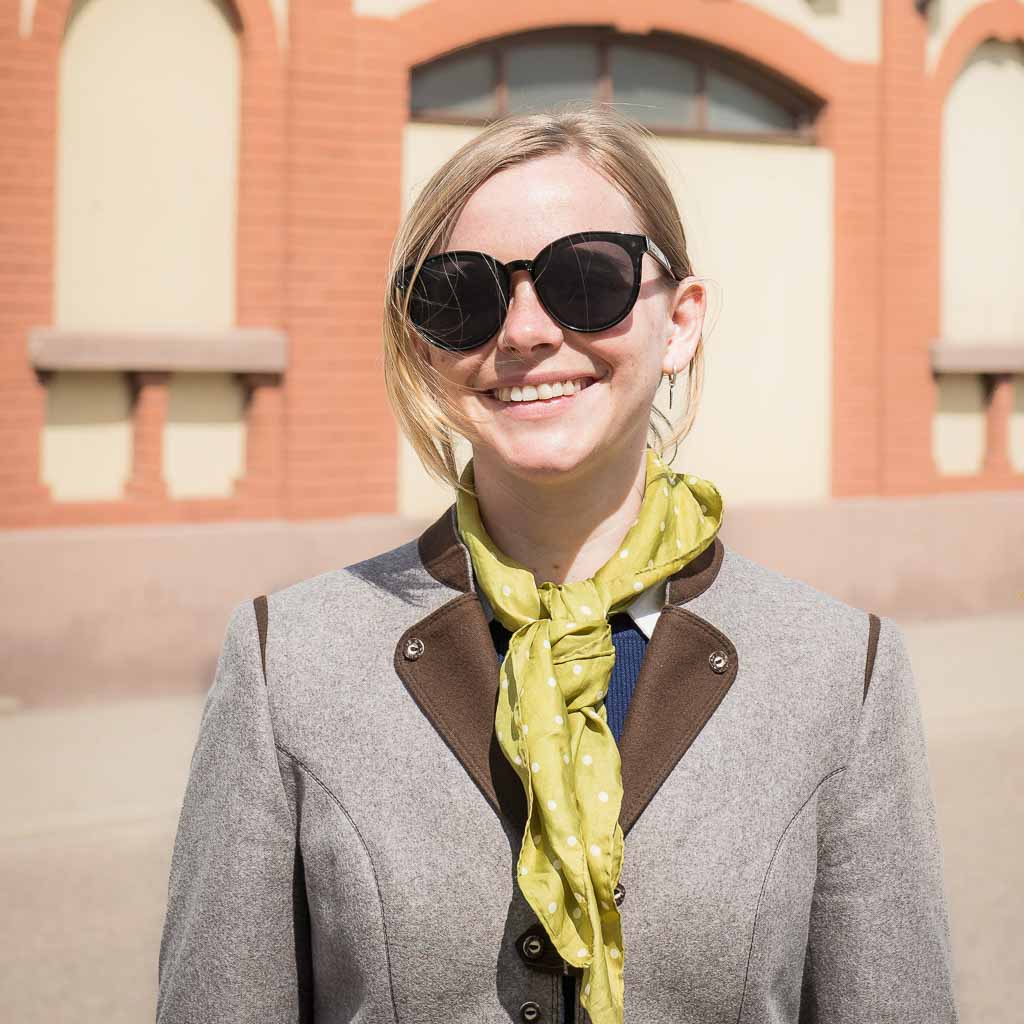 Kati Auld WriterGermany
---
Kati Auld is a South African travel writer and potato enthusiast who doesn't let her lack of fitness get in the way of a good adventure. She has absolutely no sense of direction, and always perks up at mealtimes.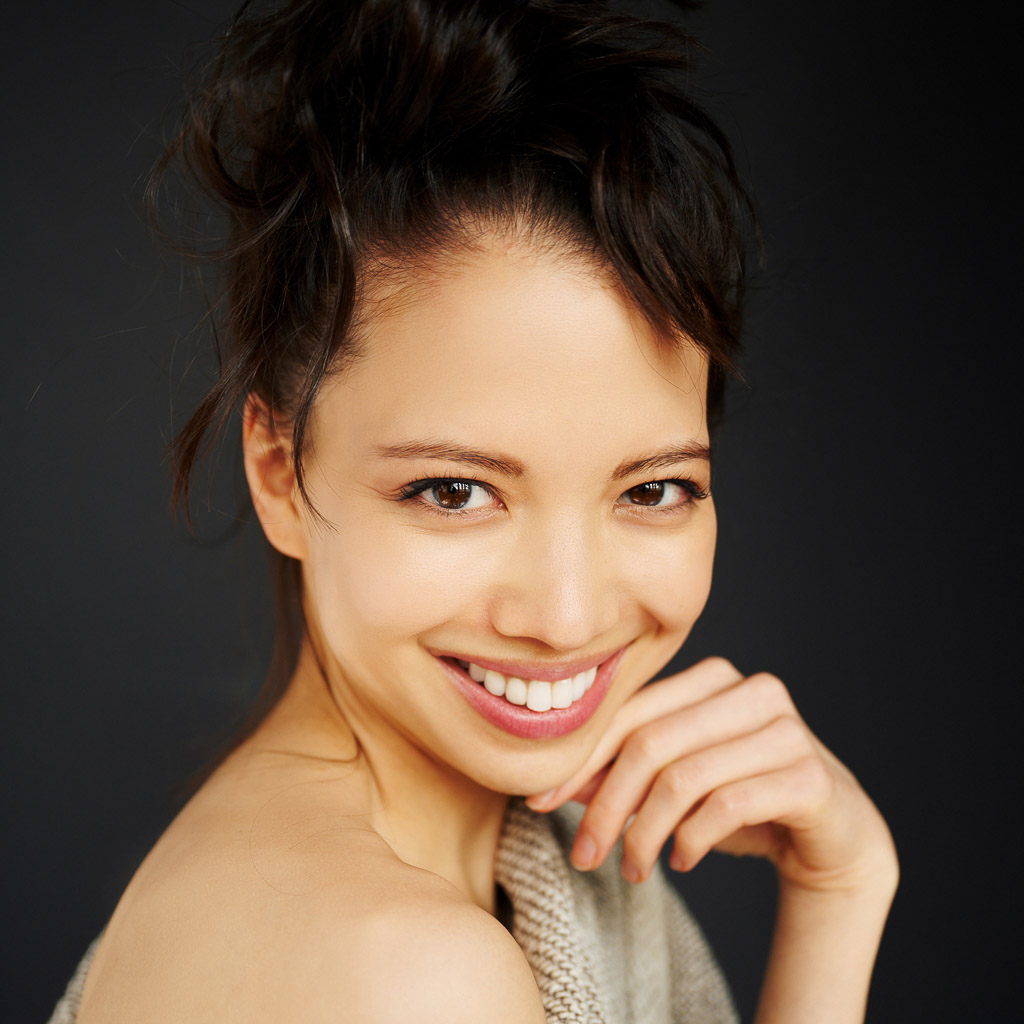 Amber Gibson WriterChicago
---
Amber Gibson is a Chicago-based journalist specializing in travel, food, wine and wellness. Her work has appeared in Conde Nast Traveler, Travel + Leisure, National Geographic Traveler, The Daily Telegraph and more.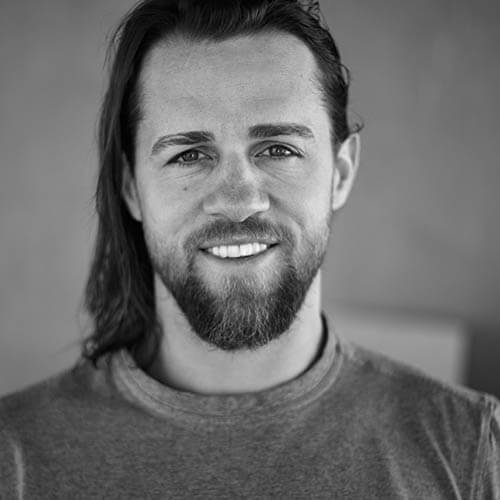 Scott Yorko WriterColorado
---
Based in Boulder, Colorado, Scott's work has taken him heliboarding in Russia, rickshaw-riding across India, trekking through the jungles of Central and South America, ski mountaineering in the Alps, hiking in South Korea, dog-sledding in Alaska, mountain biking in Bhutan, and onsen soaking in Japan.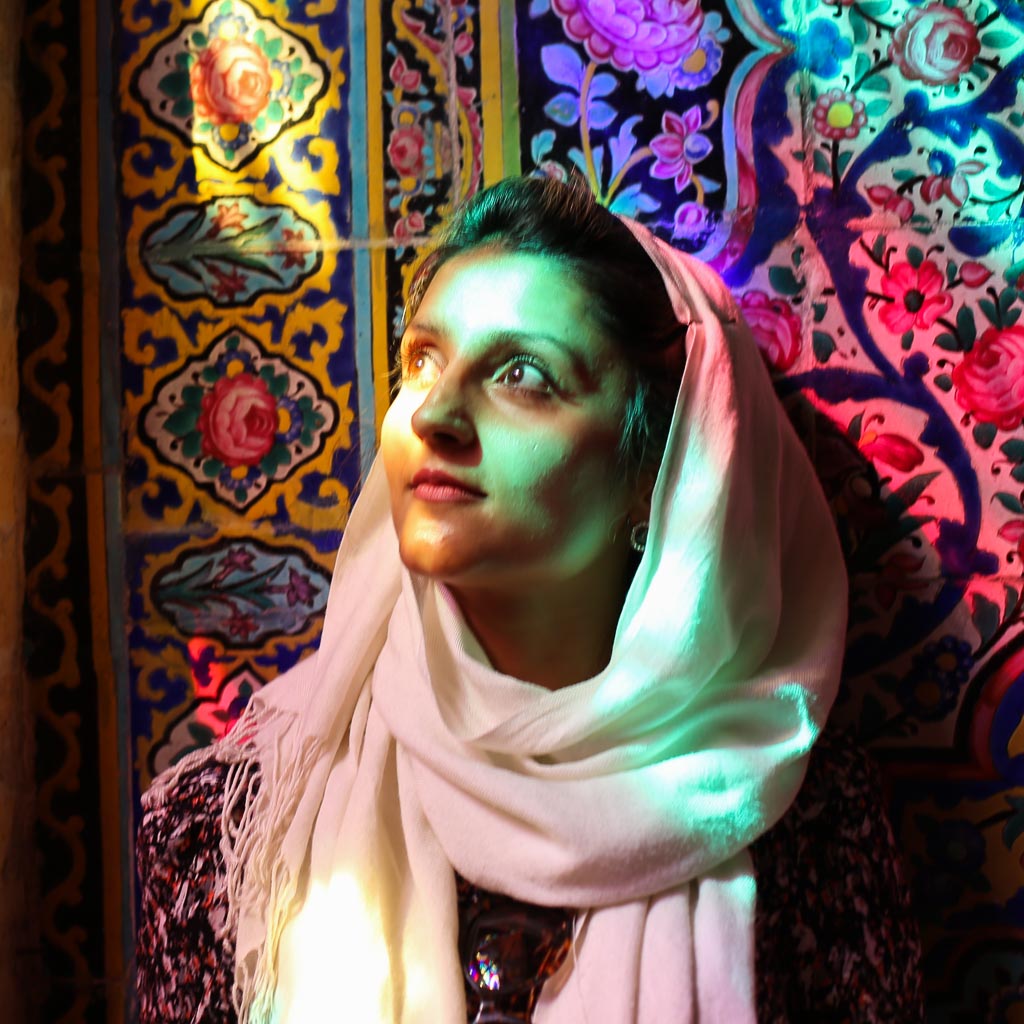 Anisha Shah WriterLondon
---
Anisha Shah is a former BBC reporter who left to document lesser-known travel destinations. Drawn to raw and offbeat destinations, wildlife and culture, she has traveled to 106 countries, her bylines include BBC Travel, CNN International and Lonely Planet.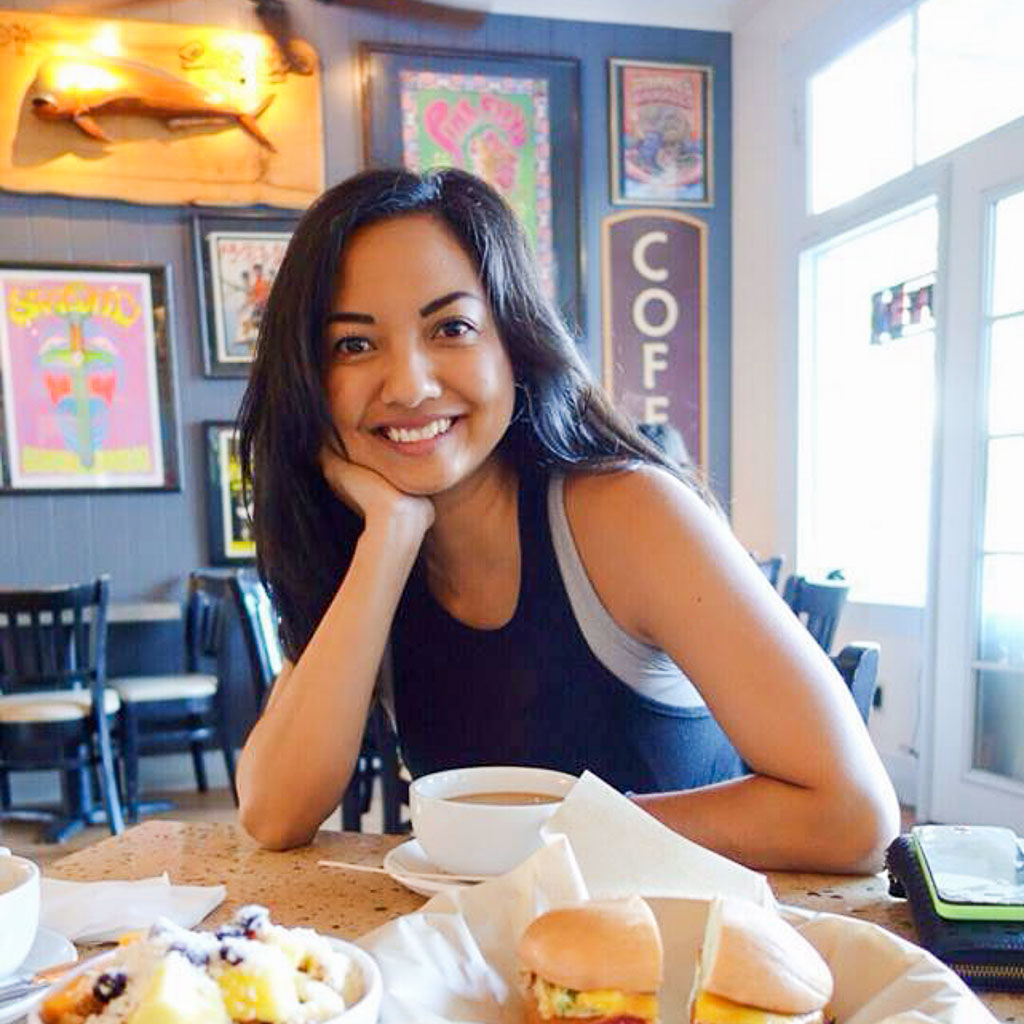 Ligaya Malones WriterSan Diego, USA
---
Ligaya Malones is a San Diego-based freelance writer covering travel, food, and culture. Her work has appeared in New York magazine, Bon Appétit, and Lonely Planet, among others. She travels for connection, new perspectives, and culinary specialties.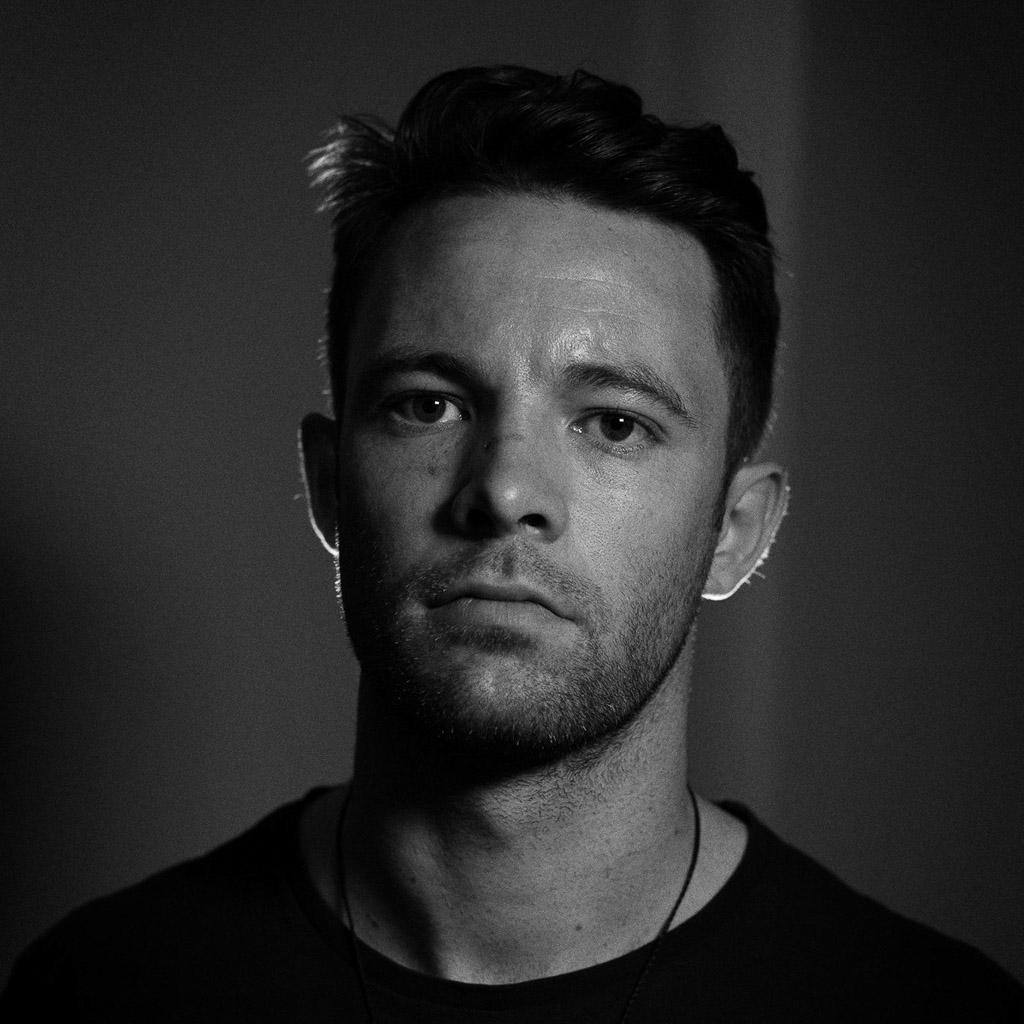 Campbell MacDiarmid WriterNorthern Iraq
---
Campbell MacDiarmid is a New Zealand freelance journalist based in northern Iraq. He writes about heavy metal, war, desert truffles, Kurdish hipsters and whatever else captures his interest for a gamut of clients.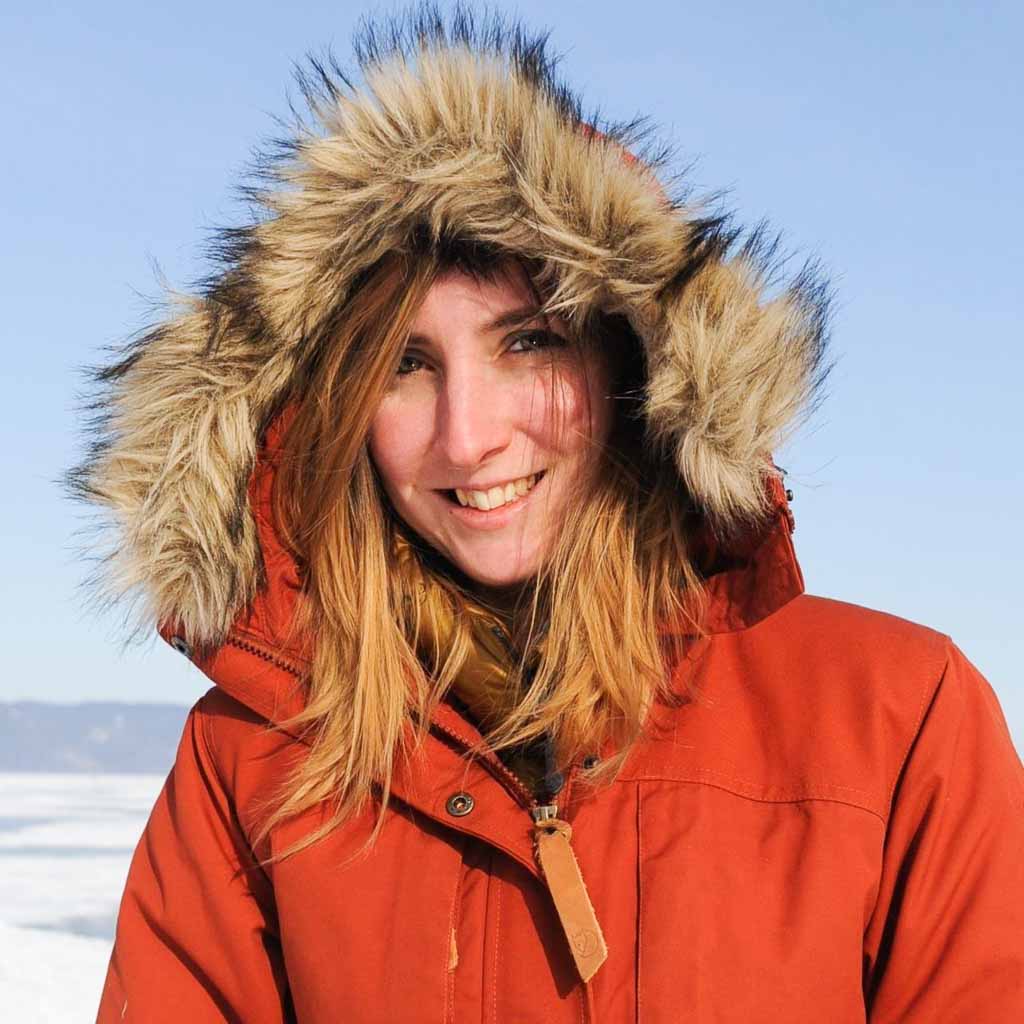 Sophie Ibbotson WriterLondon
---
Sophie Ibbotson is an entrepreneur, writer, and lover of wild places. She specializes in economic and tourism development in emerging markets and post-conflict zones, wrote the first guidebook to newly independent South Sudan, and has led three expeditions to Afghanistan.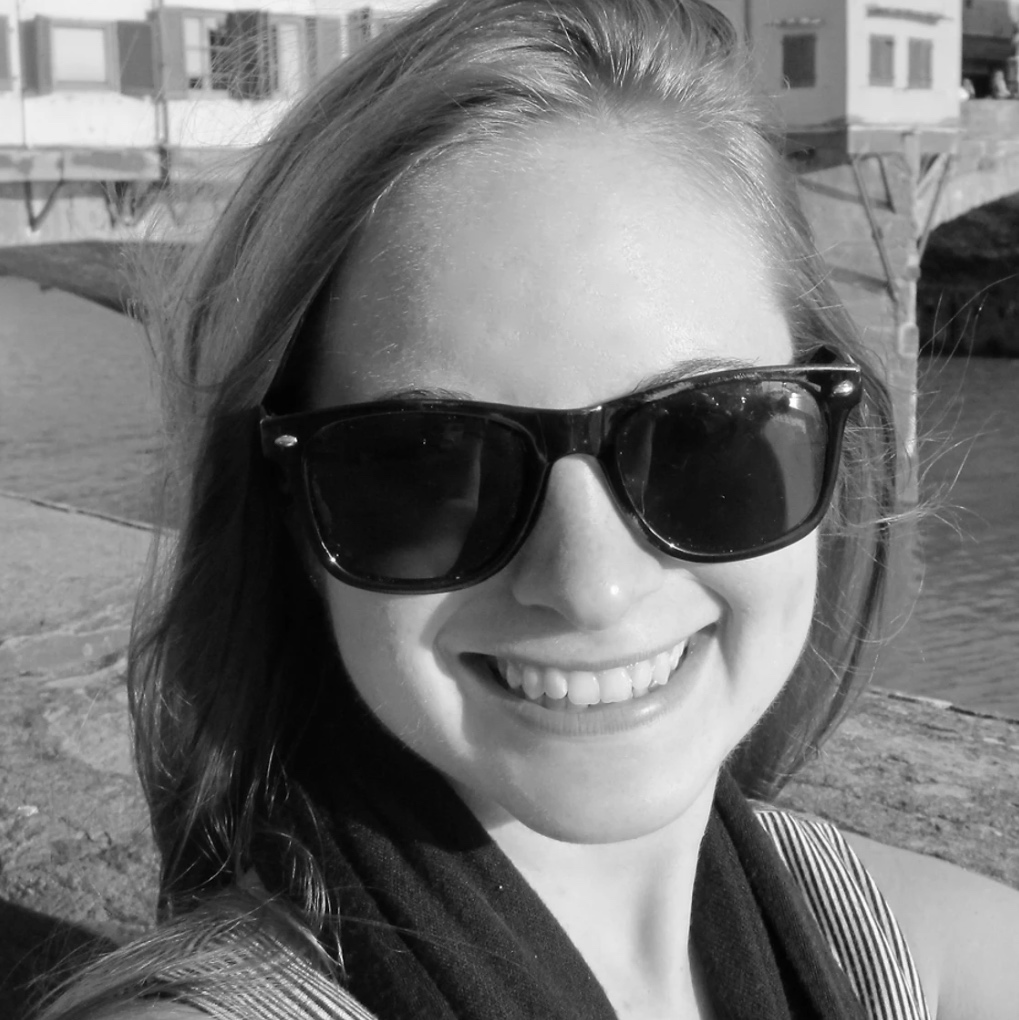 Chelsea Bengier WriterSouth America
---
Chelsea Bengier is a Brooklyn-based travel writer and editor with 7+ years' experience in magazine publishing and content marketing. Her work has appeared in Travel + Leisure, AFAR, Architectural Digest, Fodor's, Jetsetter, Time Out, The Guardian, and more.​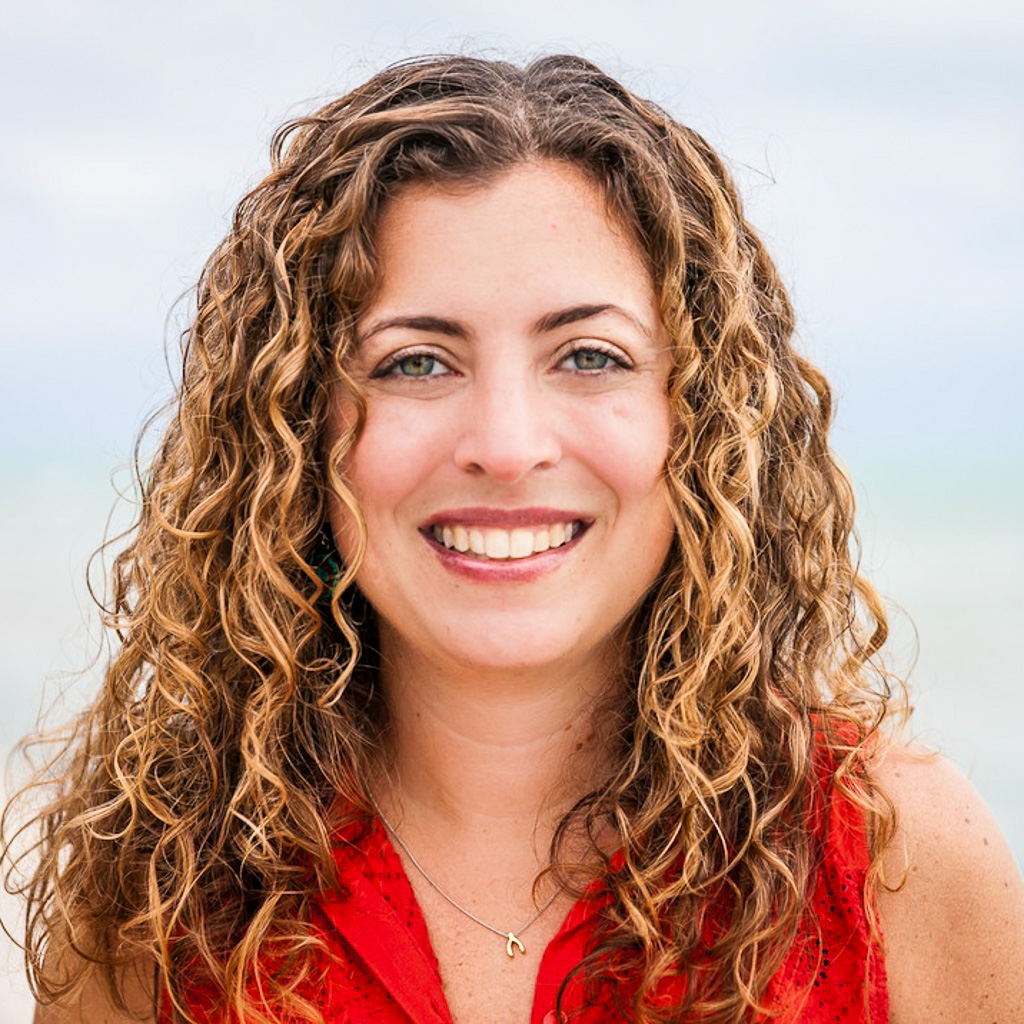 Valerie Conners WriterLocation independent
---
Valerie Conners is an editor, producer, writer, and nomad at heart. Her work is featured in Travelers' Tales Best Women's Travel Writing, Condé Nast Traveler, BBC Travel, and many more. She always strives to "do it now."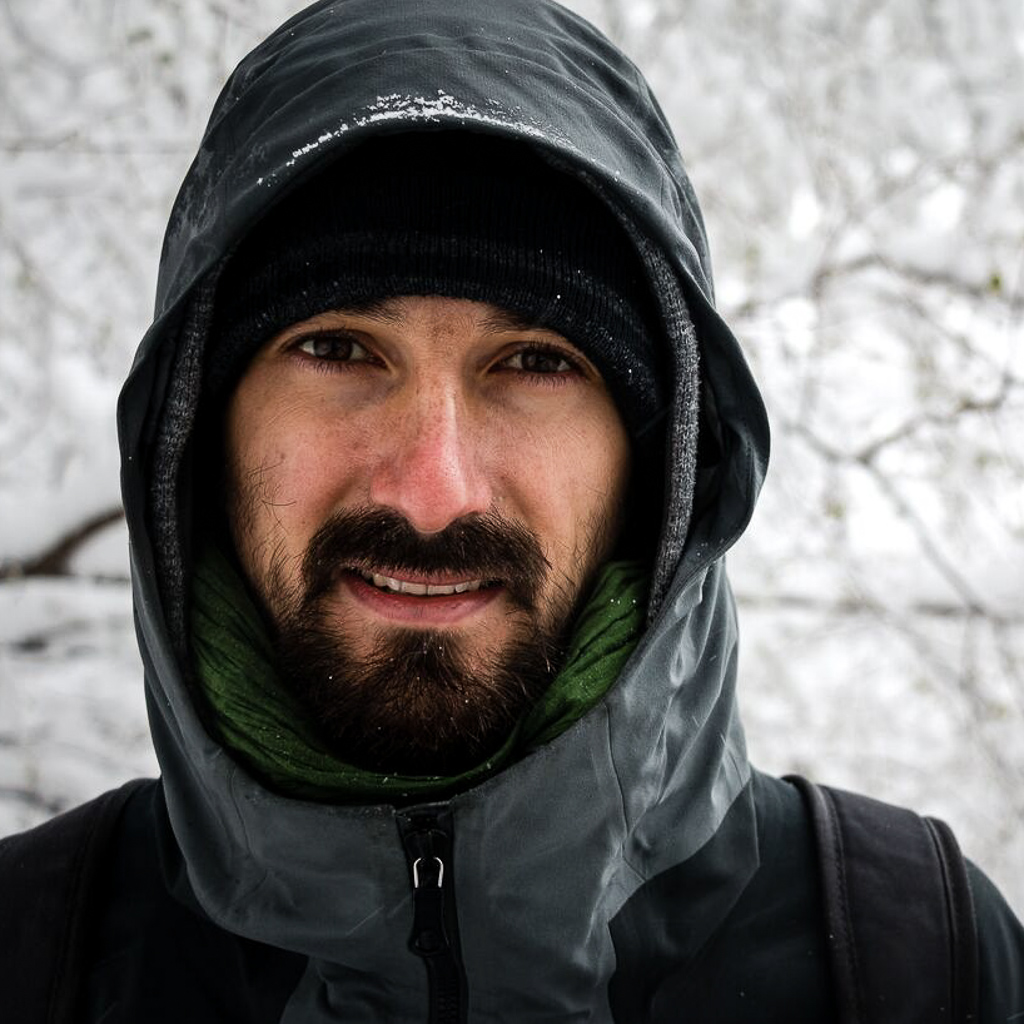 Camille Delbos PhotographerBrussels, Belgium
---
Camille Delbos is a documentary photographer who explores the interaction of humans with their evolving environments. He ventures to remote (and not-so-remote regions) in search of poetic documentary stories.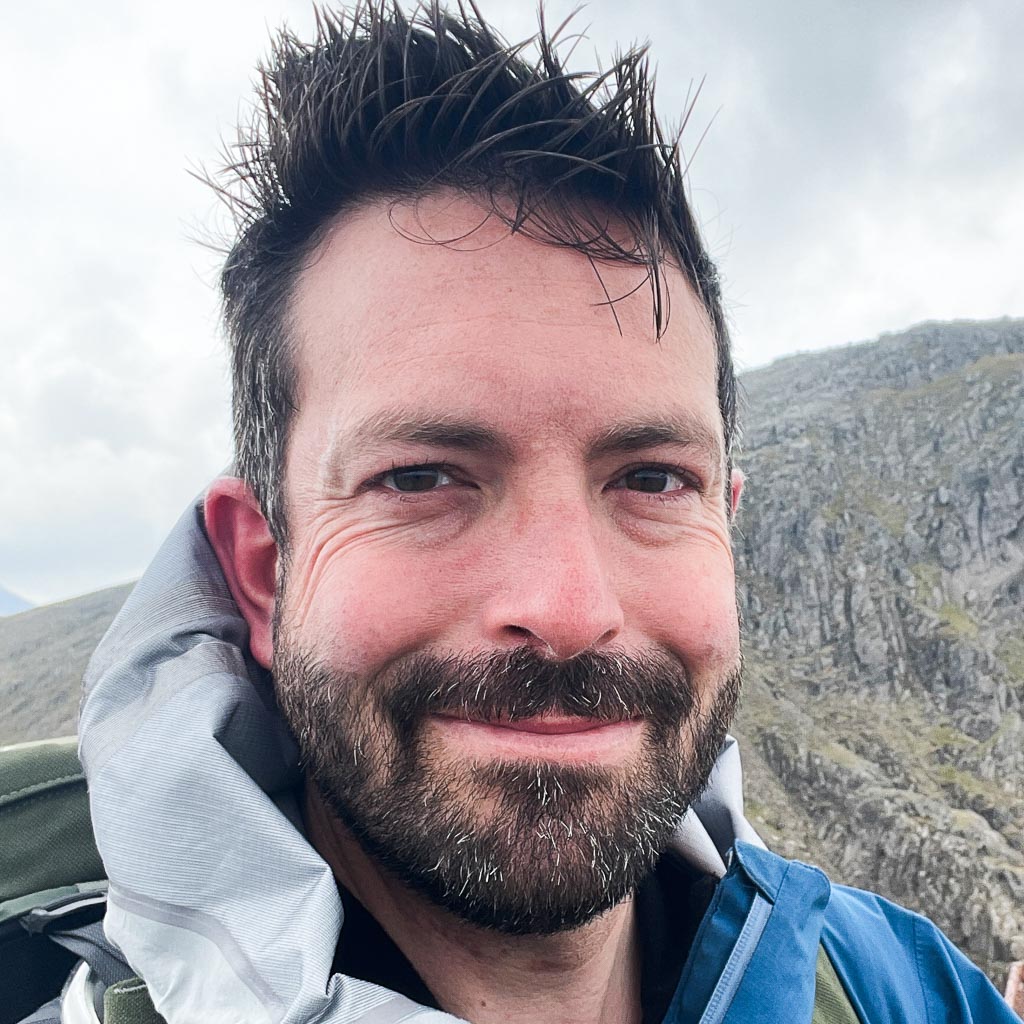 Andy Wasley WriterLondon
---
Andy Wasley is a freelance travel writer, photographer and videographer based in London. His writing and photography on adventure travel, hiking, culture and LGBT issues has been published internationally, featuring destinations across the Americas, Africa, Asia and Europe.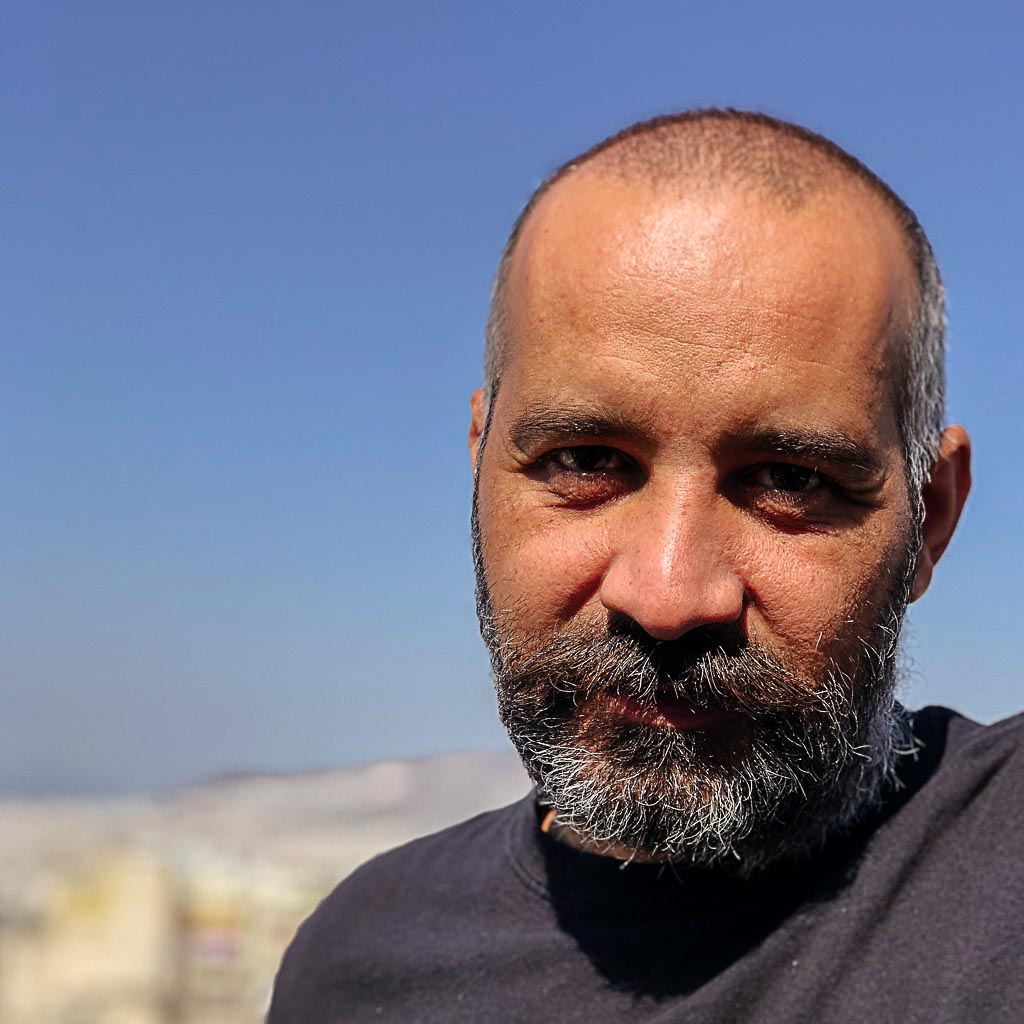 Angelos Giotopoulos PhotographerAthens
---
A filmmaker and photographer originally from Melbourne but based in Athens for the last 17 years, Angelos has been working with Kathimerini Newspaper and Vice Greece, as well as shooting ads and short/feature-length movies. He is also a producer, director, editor and cameraman for Lost Athina, an online platform with content from the streets of Athens.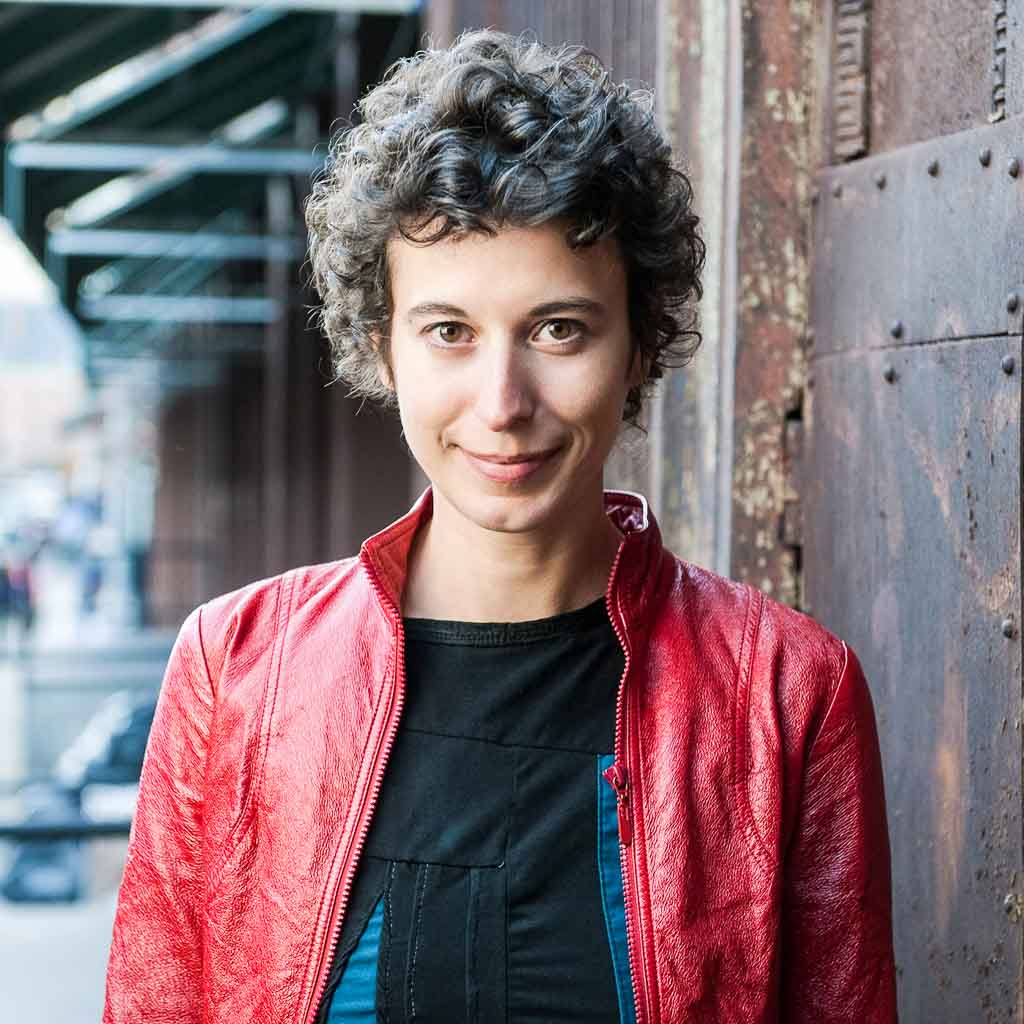 Anja Mutic WriterNew York and Croatia
---
An award-winning travel writer and guidebook author, Anja Mutic is always seeking the beauty between the cracks. She writes for The Washington Post, Wall Street Journal, New York Times and BBC Travel, among others.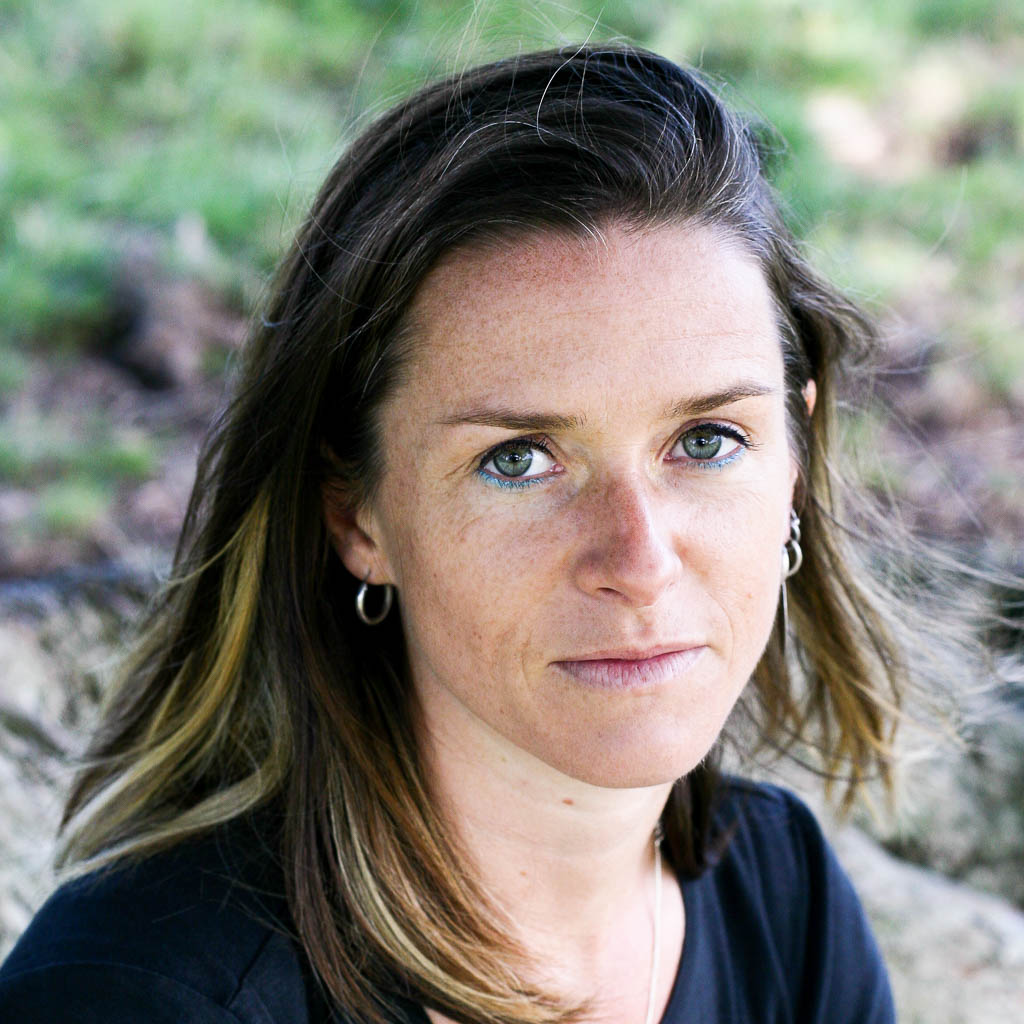 Antonia Bolingbroke-Kent WriterLondon
---
Antonia is a travel writer who loves to wander alone in remote regions. Her latest book, Land of the Dawn-Lit Mountains. was shortlisted for Stanford's Adventure Travel Book of the Year 2018 and she writes for The Guardian, The Telegraph and others.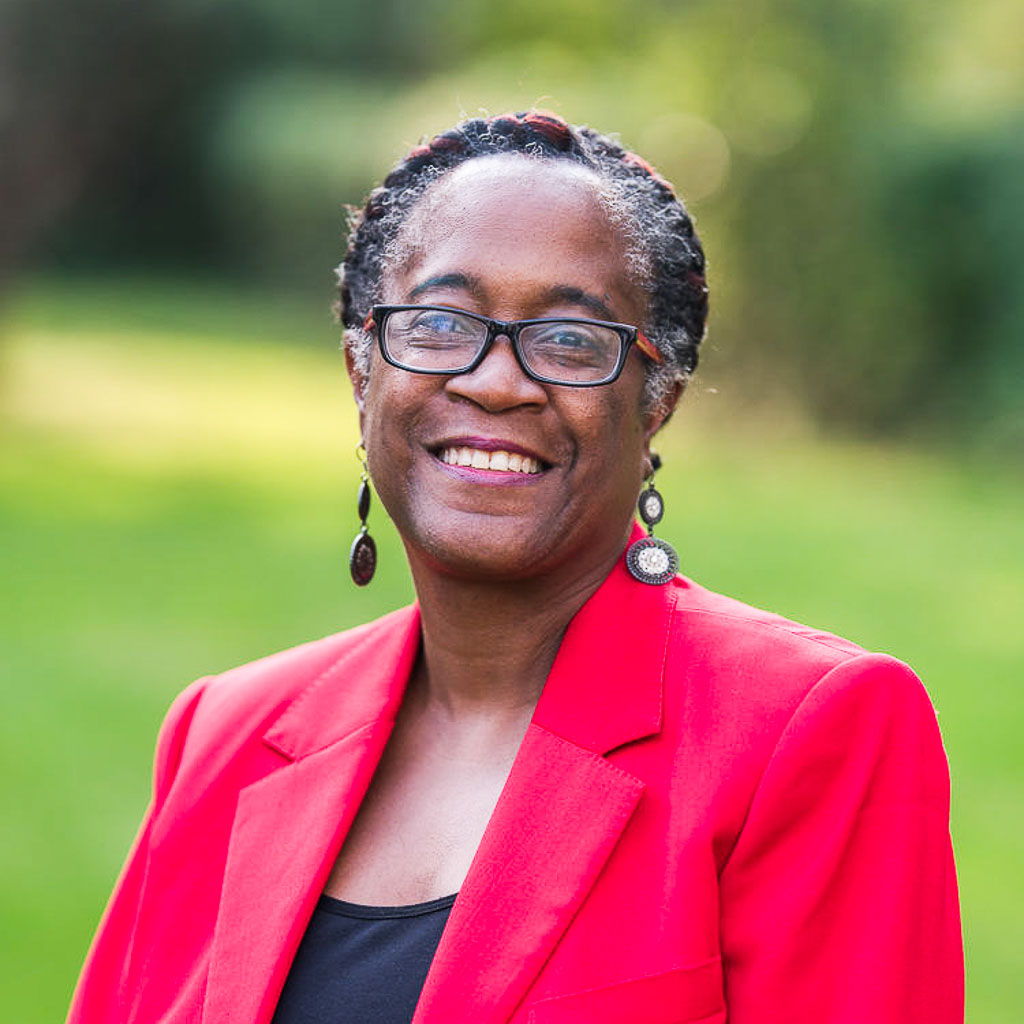 Sheryl Nance-Nash WriterNew York
---
Sheryl Nance-Nash is a New York-based freelance journalist, currently working remotely in Jamaica. She loves to write about the intersection of travel, history, wellness and culture. Her work has appeared on CNTraveler.com, Fodor's, The Daily Beast, Afar, Newsweek.com, Global Traveler, among others.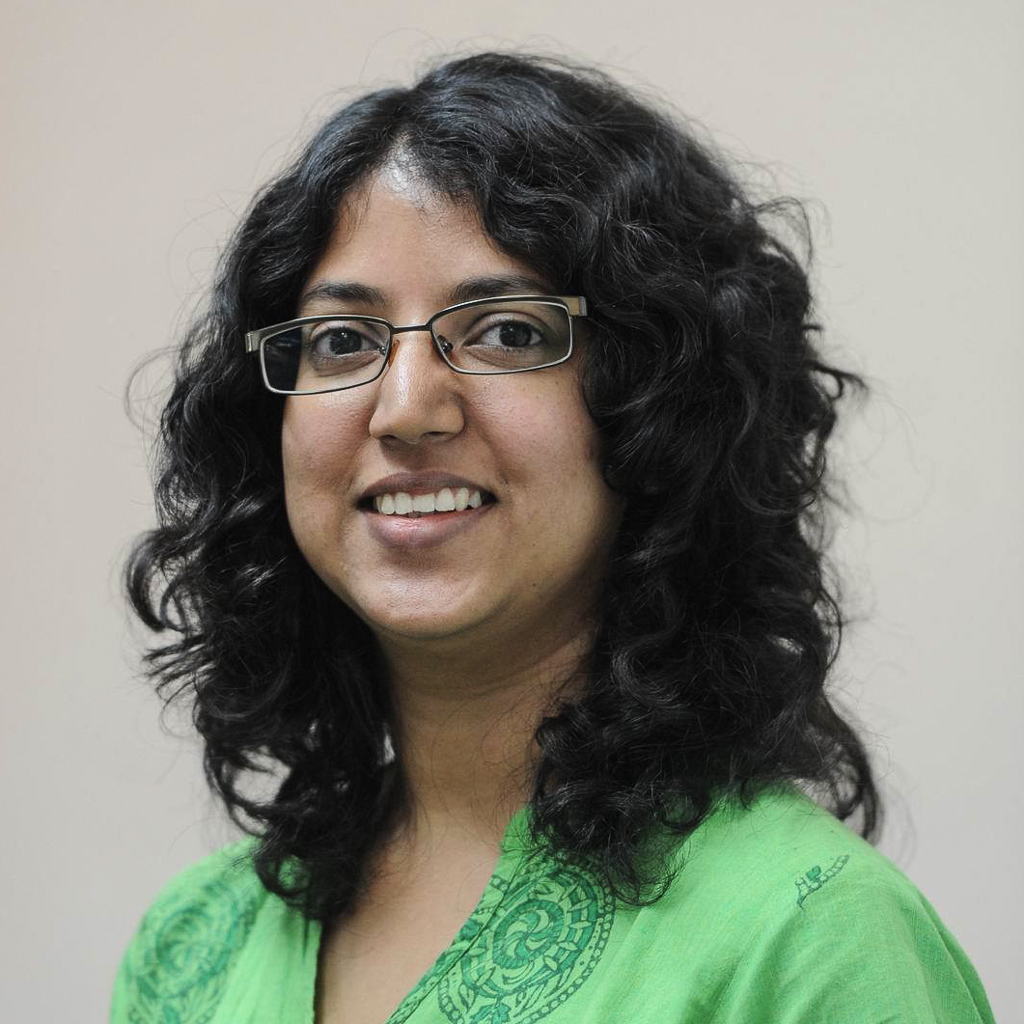 Joanna Lobo WriterMumbai, India
---
Joanna Lobo is an independent journalist from India. She writes about things that make her life worthwhile—food and drink, travel, her Goan heritage and strong, independent women. Her bylines can be found in leading Indian dailies and magazines.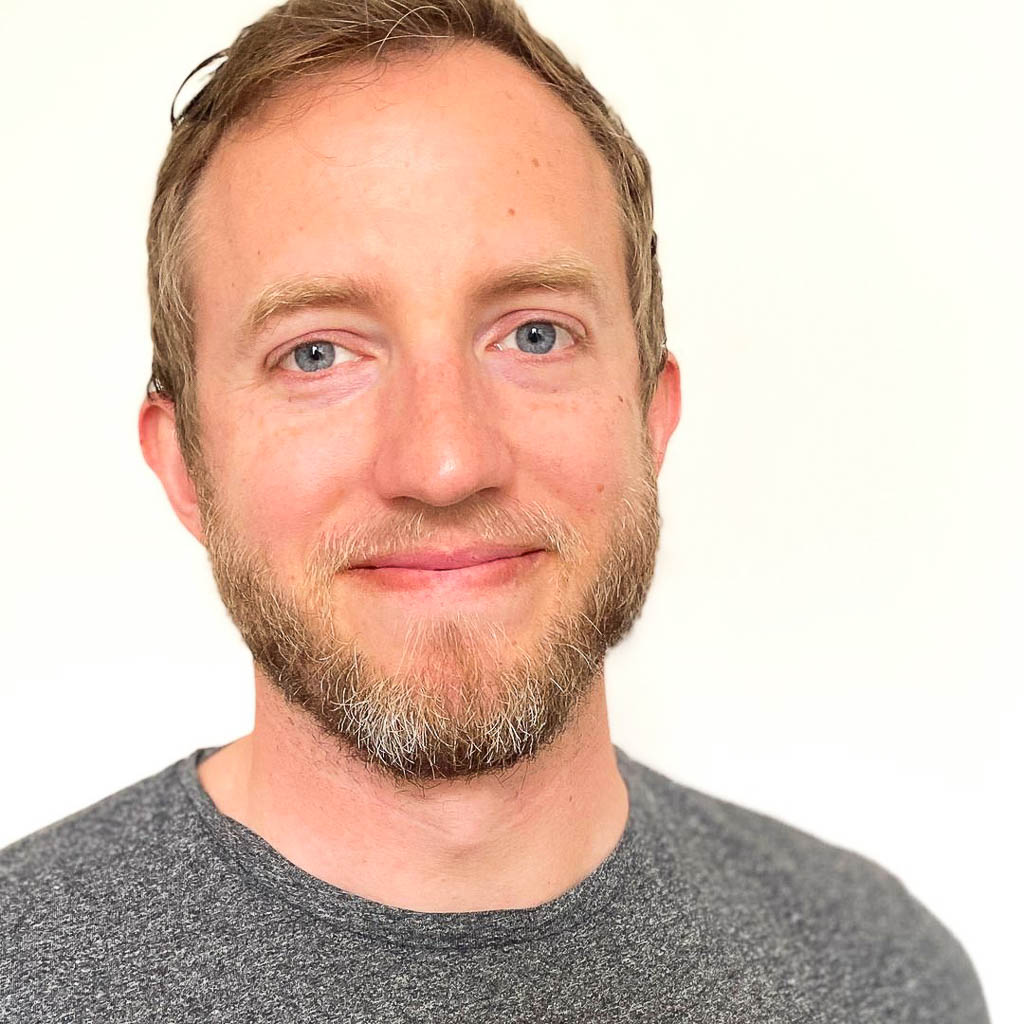 Joe Baur WriterBerlin
---
Joe Baur is a US travel and food writer based in Berlin with bylines in several international outlets, such as BBC Travel, Food52 and Serious Eats. When he's not writing, he's most likely cooking, eating, or hopping on the train for an escape to the many trails that crisscross his backyard outside of Berlin and beyond.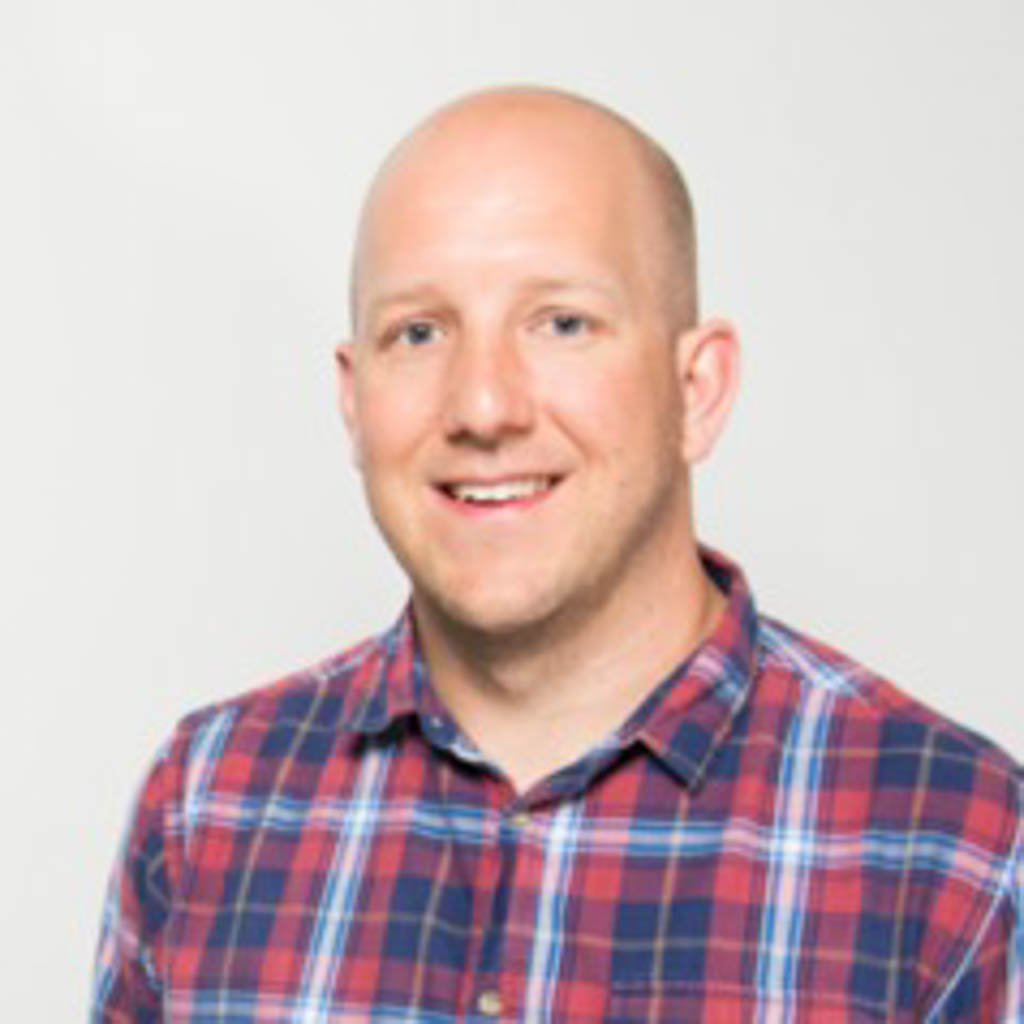 Jim Cherrington ContributorSheffield, UK
---
Jim teaches sport sociology at Sheffield Hallam University, focusing particularly on social inclusion, nature and identity in sport and physical activity. His research explores how identity, bodies, knowledges, and objects are experienced in everyday life, with much of his recent work dedicated to investigating the historical, socio-technical, and political conditions of 'nature' (sport).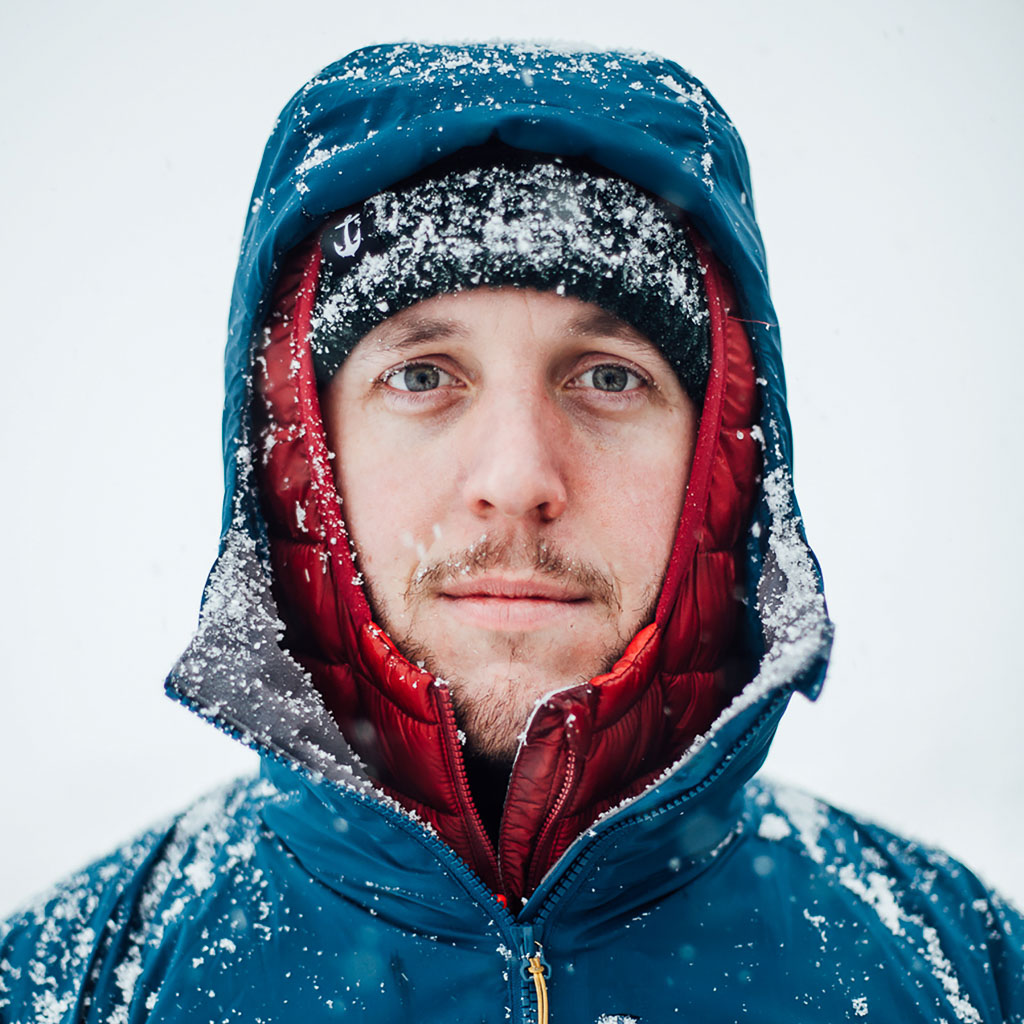 Nicholas JR White PhotographerDevon, UK
---
Nicholas JR White is an award-winning photographer based in Dartmoor National Park, in South West England. His work examines our relationship with landscape and the ways in which we interact with our natural spaces.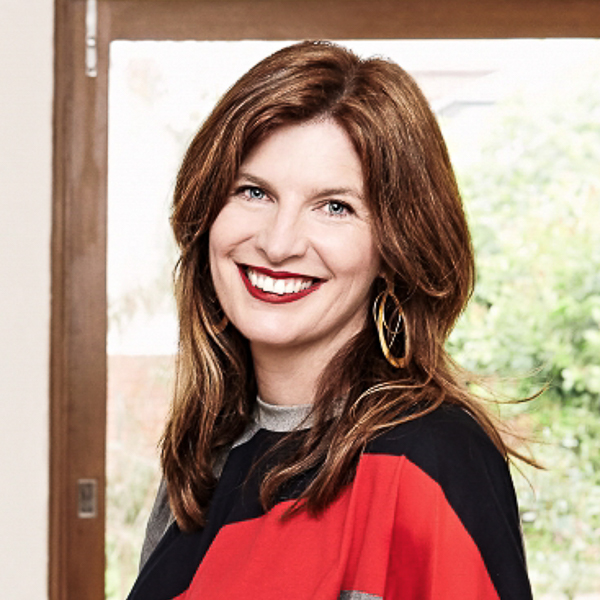 Abigail Forsyth WriterMelbourne
---
Abigail Forsyth founded reusable coffee cup company, KeepCup, in 2007 with her brother, Jamie. With KeepCup now B-Corp certified and with offices in Australia, the UK and the US, Abigail has become an outspoken voice on the issues of sustainability and responsible business.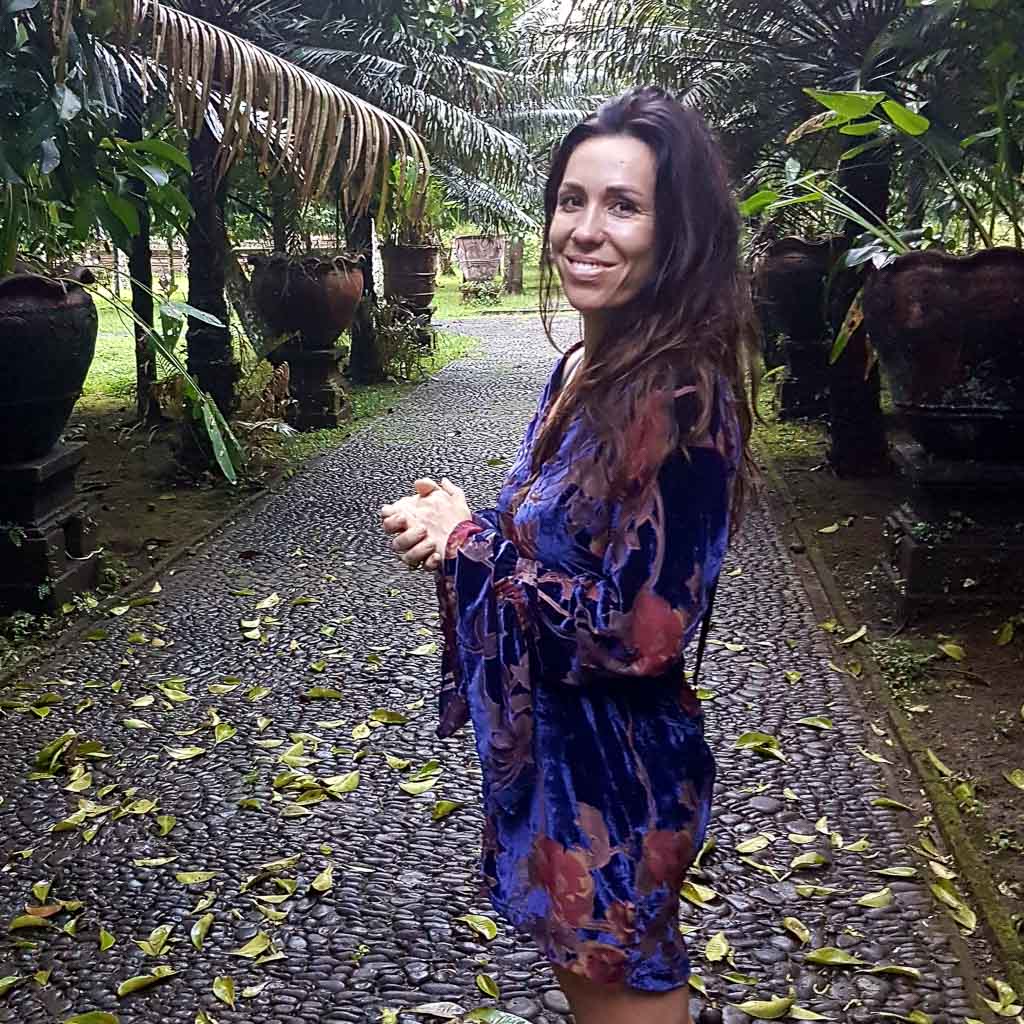 Lisa Scott WriterBarcelona and Margate, UK
---
Lisa Scott is an award-winning travel writer and editor who lives between Barcelona and Margate, the UK seaside town currently enjoying a well-documented renaissance. Sea-swimming has, quite naturally, become her latest passion.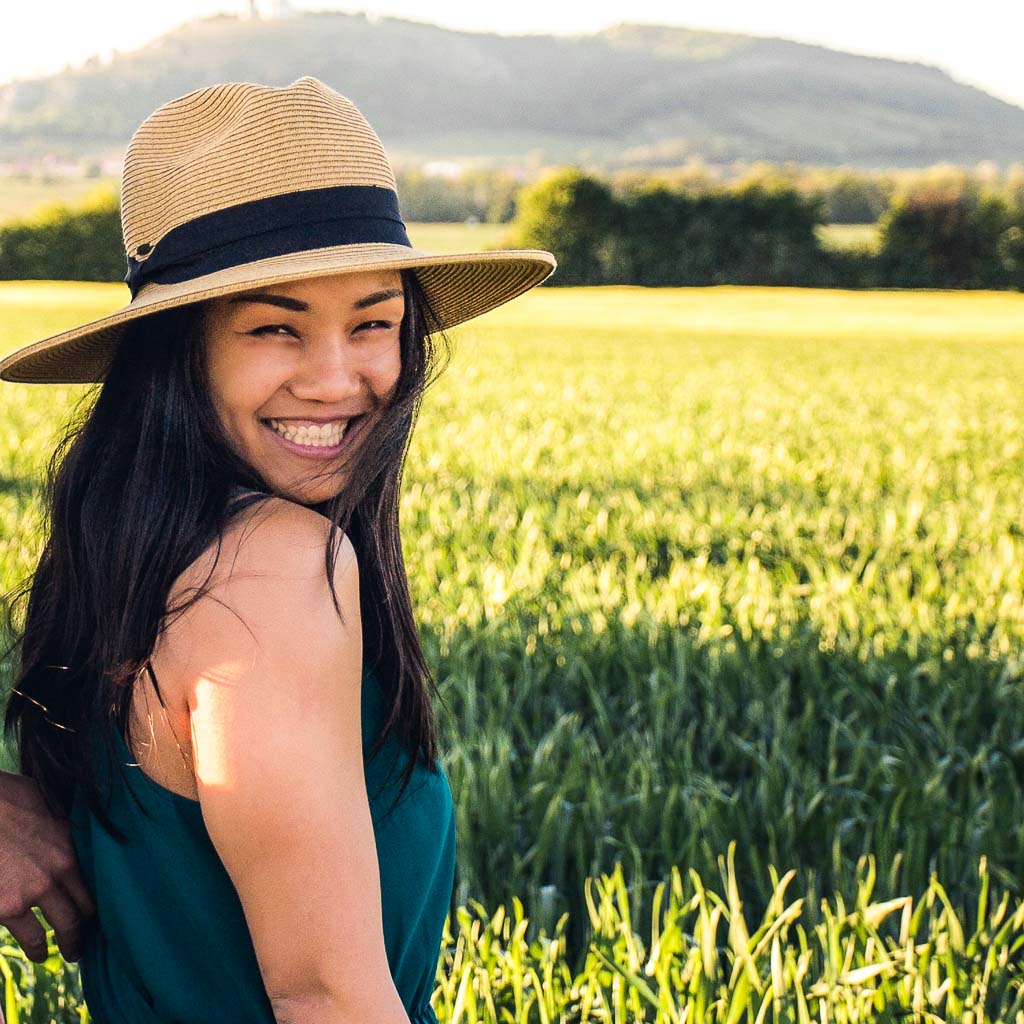 Eileen Guo WriterNew York
---
Focusing on communities and sub-culture on the fringe, Eileen writes about how our connections to places shape our beliefs and identity. Favorite adventures include local foods, wild, outdoor spaces, and cultural immersion.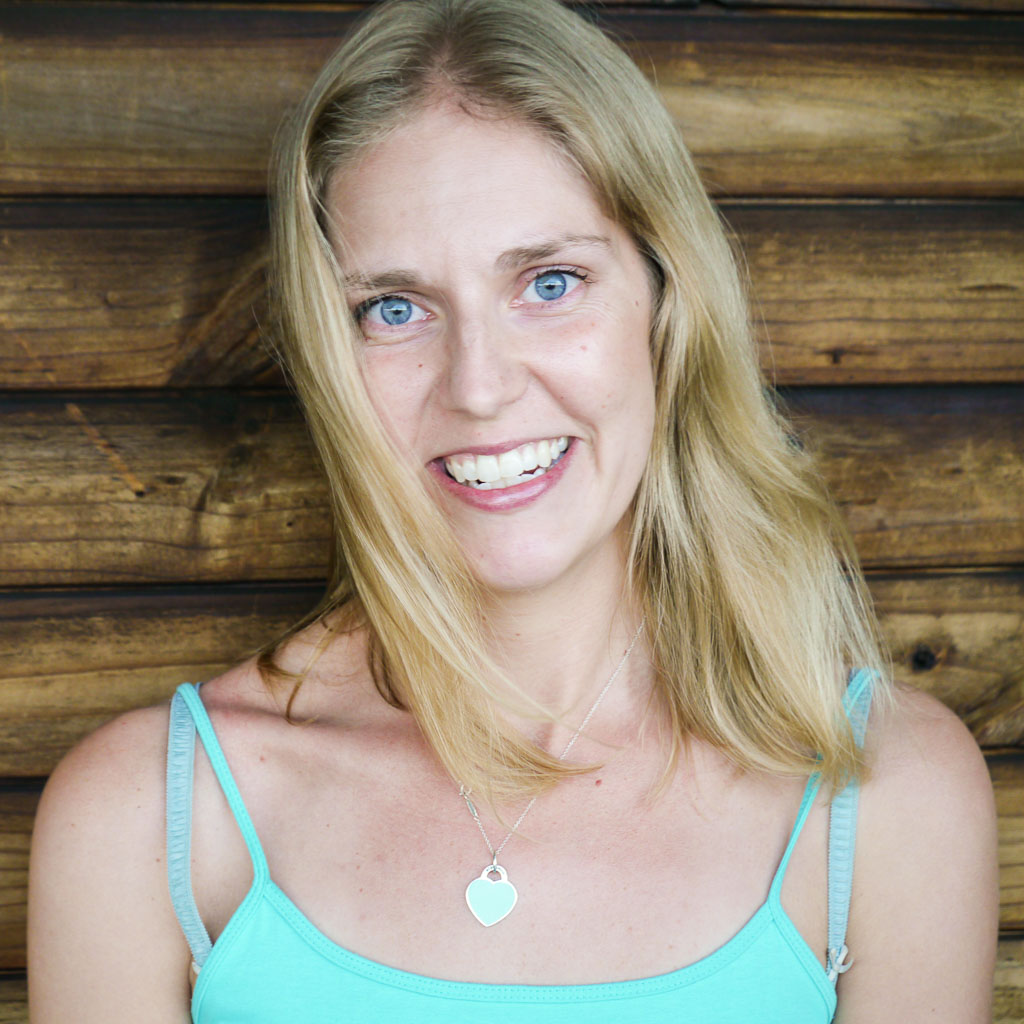 Melissa Hobson WriterMozambique
---
Melissa is a freelance travel writer currently based in Mozambique where she's volunteering with Marine Megafauna Foundation. A qualified scuba diver, she's particularly passionate about marine conservation and eco-travel initiatives.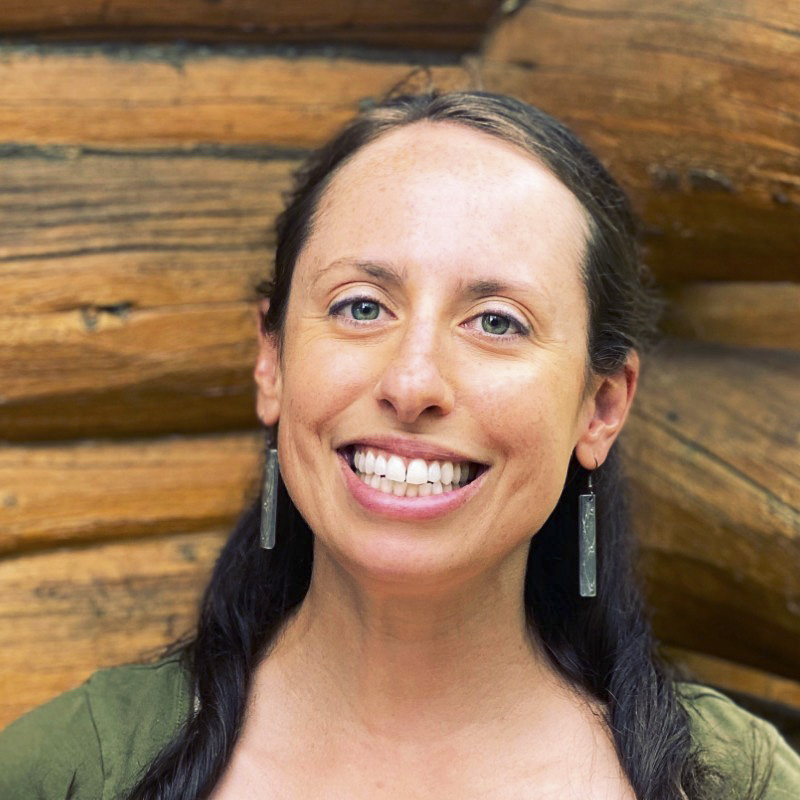 Maya Silver WriterSalt Lake City, Utah
---
Maya Silver writes about outdoor recreation, travel, food, and the environment. She's the editorial director at Backcountry.com and the author of the Moon travel guide to Salt Lake City, Park City & the Wasatch Range. She lives in Utah with her family and goats.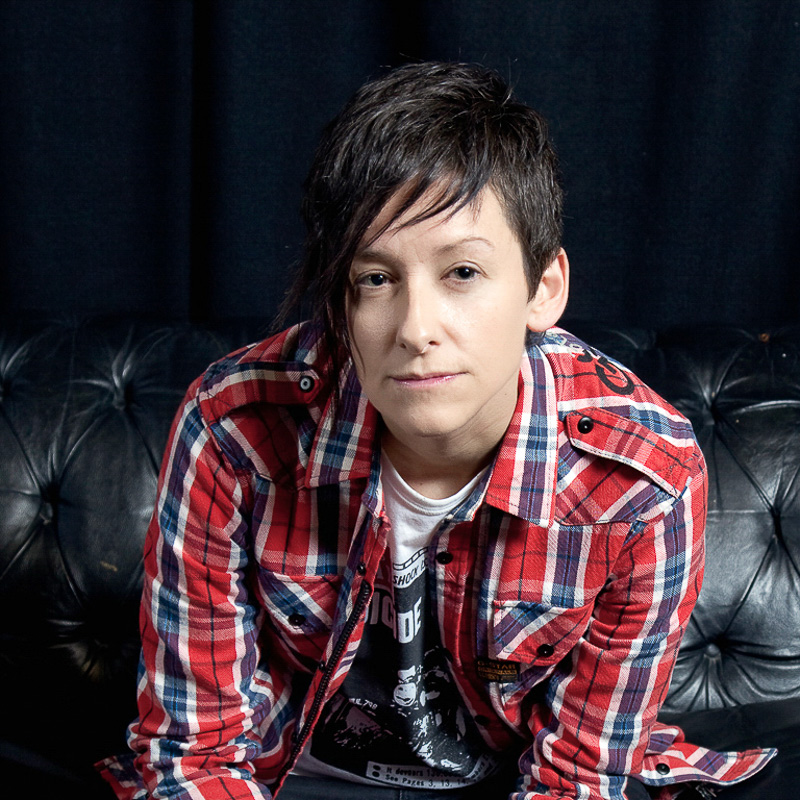 Kellie Lafranchi PhotographerMelbourne
---
Kellie Lafranchi is a freelance photographer who's always chasing the light with camera in hand. Inspired by nature and generally curious, she specializes in documenting compelling visual subjects and the stories that unfold through them.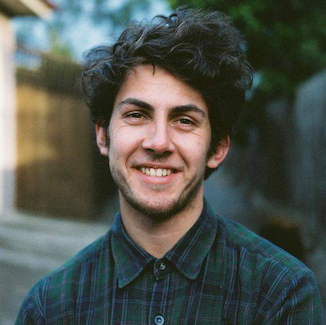 Hudson Brown WriterMelbourne, Australia
---
Hudson Brown is a Melbourne-based freelance journalist and content writer focused on architecture, design, food, travel and sustainability. His work has appeared in numerous local and international publications, including SBS Food, Urth, Treadlie and Assemble Papers.
Samia Qaiyum WriterDubai
---
Samia Qaiyum is a Dubai-based editor who specializes in travel and culture. She contributes to Elle Arabia, Vice Arabia, National Geographic Traveller, and Condé Nast Traveller. A textbook third culture kid with a perpetual thirst for adventure, she has lived in five countries and traveled to 34 others, racking up all sorts of weird and wonderful experiences along the way.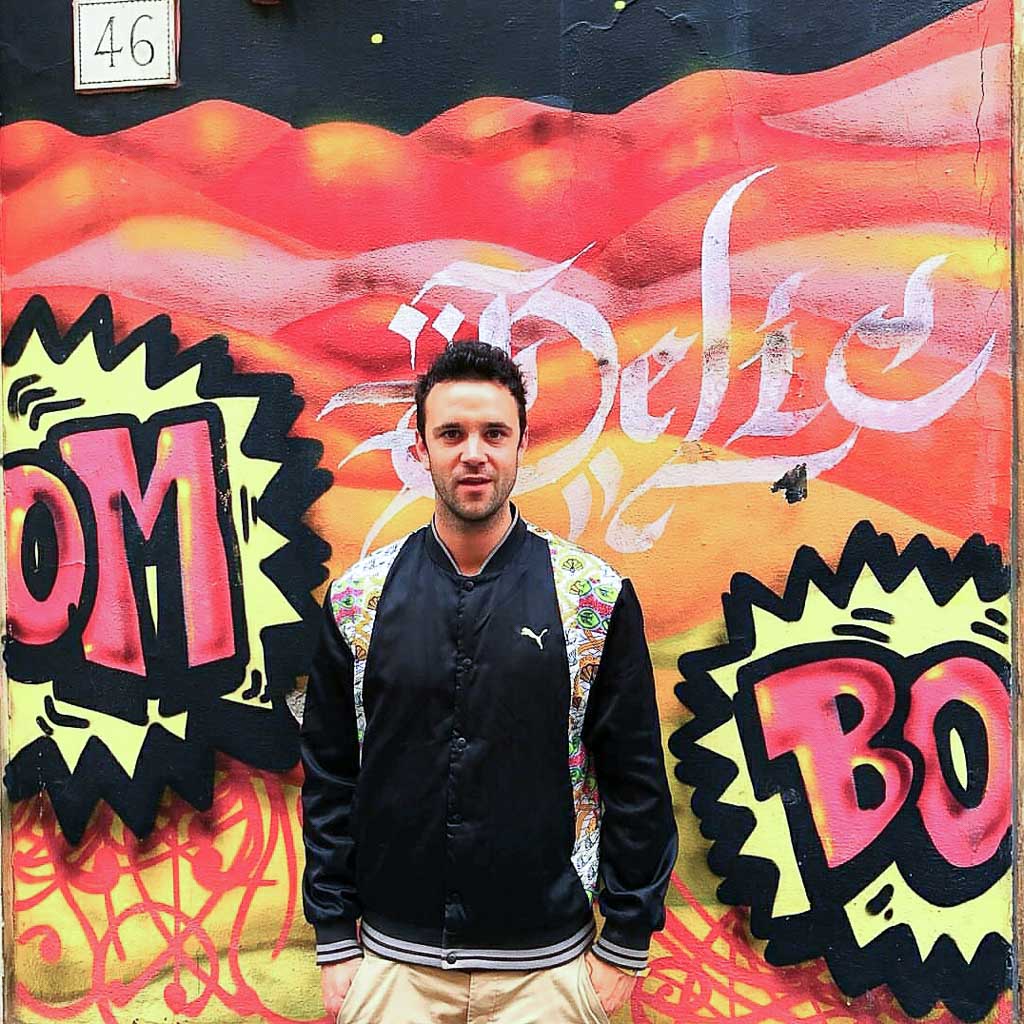 Chris Watts WriterLondon
---
Chris writes adventure travel features and speeches for people more important than he is. Originally from London, he spends more time in Spain, Dubai and South America because he's scared of winter. He speaks poor Portuguese and average Spanish, but he's fluent in sneaking into airport lounges.