What does adventure mean to you?
"Adventure doesn't come to me naturally. As a timid child I was pretty much scared of everything (and some days I still am). For me, adventure doesn't necessarily mean flinging myself out of a plane, cliff diving, or base jumping. We all have different abilities and are at different stages of life, so for some people just entering a plane to head off on a trip is a big step. So with that in mind, anything that makes me feel that 'Holy hell this is insane, what am I doing?' feeling is probably an adventure."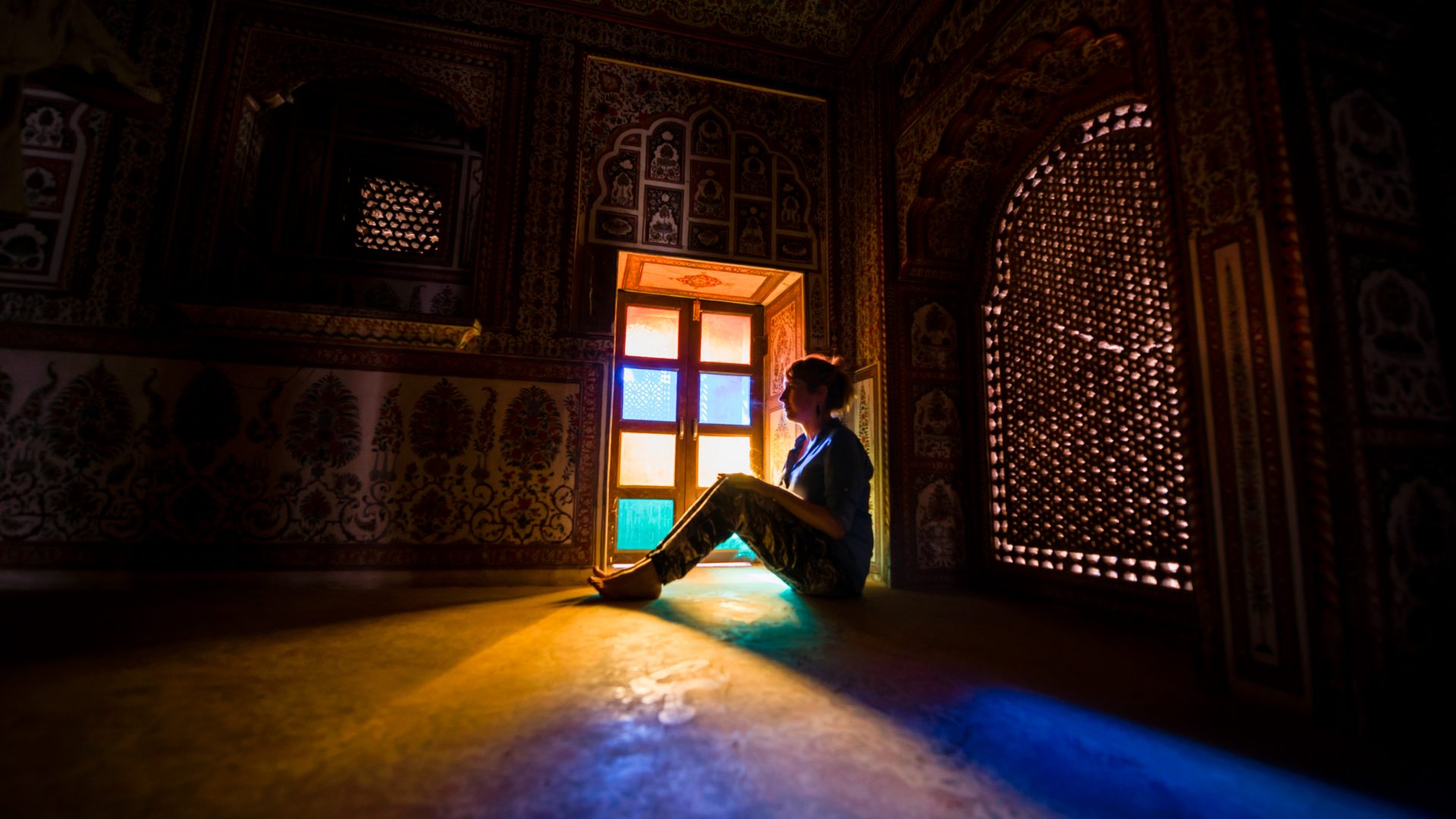 Jo Stewart is a Melbourne-based freelance writer who writes about travel, pop culture, nature and anything else that strikes her fancy. Her words and images have been published widely in newspapers, magazines, books and online, however it's her expedition work that has given her the best material for campfire chats and late night yarns in pubs.
Having sailed to Antarctica, South Georgia Island, and the Falkland Islands on a yacht while working on the Shackleton Epic expedition and spent 18 days walking 300 kilometres through the Simpson Desert with no electricity, toilets or showers, Jo has been pushed to the limits by her work.
While working in wild places is a part of who Jo is, the other part likes to retreat to her office to listen to tunes and write in quiet comfort. Her first book Which Cult Should I Join? A Choose-Your-Own Guidebook for the Spiritually Bereft was published in 2017, and was the result of years of research on cults and countless cups of tea.