What does adventure mean to you?
It means different things at different times but ultimately, it's about experiencing a place, culture, activity, or way of life that is utterly unfamiliar.
Something or somewhere that pushes me out of my comfort zone, physically or psychologically. Clambering through a 16th-century silver mine, 4,000 meters above sea level. Eating chicken feet kebabs and deep-fried wasps in a Vientiane night market. Unexpectedly swimming with sharks in the Galapagos. Moving to Buenos Aires. Exploring one of the world's most dangerous countries. Sipping yak butter tea with Buddhist monks.
Ultimately, for me, an adventure is anything that opens up a new window on the world.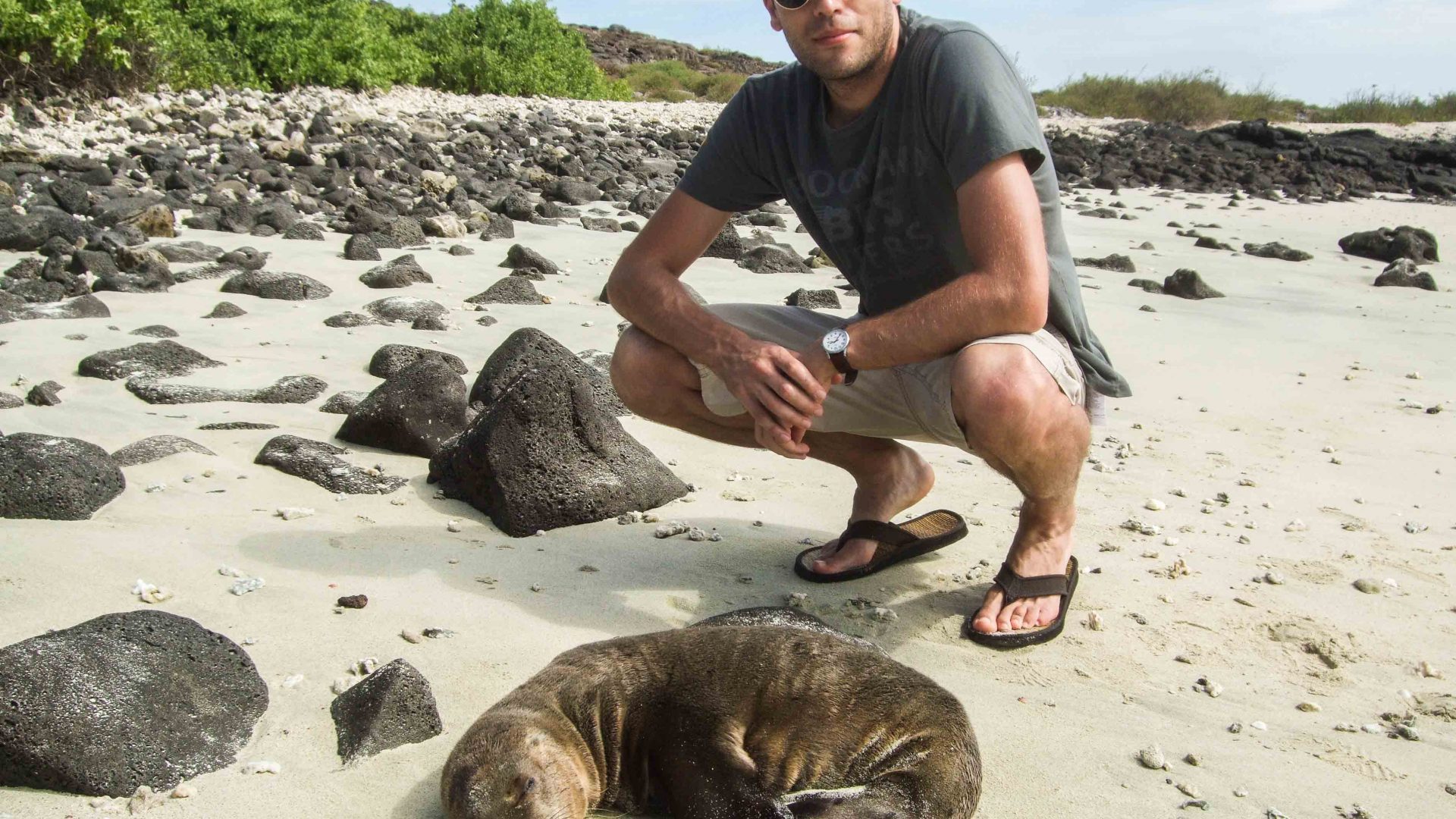 Based in south London, Shafik Meghji is an award-winning travel writer, journalist and broadcaster.
He has co-authored over 30 Rough Guides to destinations across Latin America, Asia, Australia, Europe and North Africa, writes regularly for print and digital publications around the world, including BBC Travel and the Guardian, and talks about travel on radio, podcasts and TV.
Shafik started his career as a news and sports reporter at the Evening Standard in London, but wanderlust soon kicked in. Recent trips have taken him down the Mekong, across Patagonia, and over to Easter Island. Memorable travel moments include helping out at elephant bath time in Nepal, ice-trekking over the Perito Moreno glacier, and swimming with pink dolphins in the Amazon.