What does adventure mean to me?
"Adventure's an experience, but it's also a state of mind. Adventure reaches out to each of your senses and blasts them, giving way to exhilaration and a feeling of being renewed and alive. Everyone's lives and their experiences are so unique that adventure can mean one thing to one person and another thing to another; it can be something small and personal or huge and shared. That's what makes it so special and certainly so integral to the way I live my life."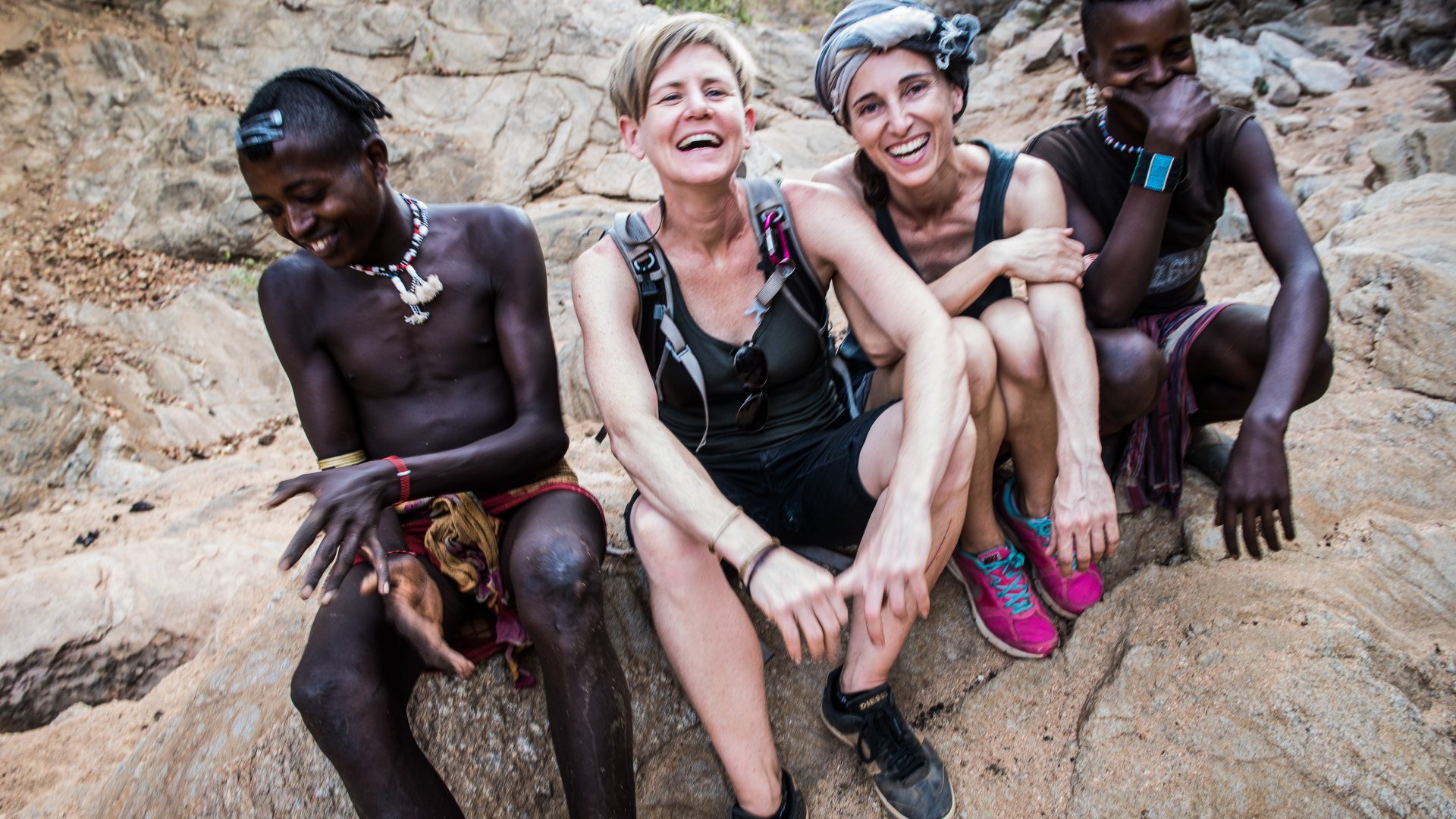 Nicola's love of photography developed from an early age when at about two, she first started tinkering with her dad's (also a photographer) Nikon cameras. Fast forward to today and neither the passion nor the choice of camera brand, has changed.
These days Nicola splits her time between her bases of Sydney and New York City, while managing to also travel frequently to other locations globally. To date she's racked up personal and client work in some 60 countries worldwide.
Her photographs of people in any setting are striking—raw, strangely intimate, at times confronting, but always with the indelible power to draw you in and leave a mark.
Her work covers the breadth of genres from travel through to documentary and photojournalism, editorial, lifestyle and portraiture. She is also an avid teacher of her craft and runs workshops for kids and adults, as well as photography tours locally and internationally.
Nicola has been involved in a number of solo and group exhibitions in Australia, Europe, and the U.S. and her work has also been published in a variety of mainstream and alternative media. To date she's won awards from The Walkley Foundation for Journalism, the Head On Photo festival, as runner up emerging Photographer of the Year from Capture magazine and most recently, an award for outstanding achievement from the Sydney Institute of Photography.